Isaiah Wong was the force behind the Miami Hurricanes' best season in the team's history. The Hurricanes rallied from a second-half points deficit to defeat Texas, booking their spot in the Final Four. A Final Four loss to UConn ended the team's memorable run. 
Isaiah's performances over the past two seasons have elevated his status in the NBA draft. His progression to the NBA seems certain.
Isaiah's mother is African American, and his father is part Chinese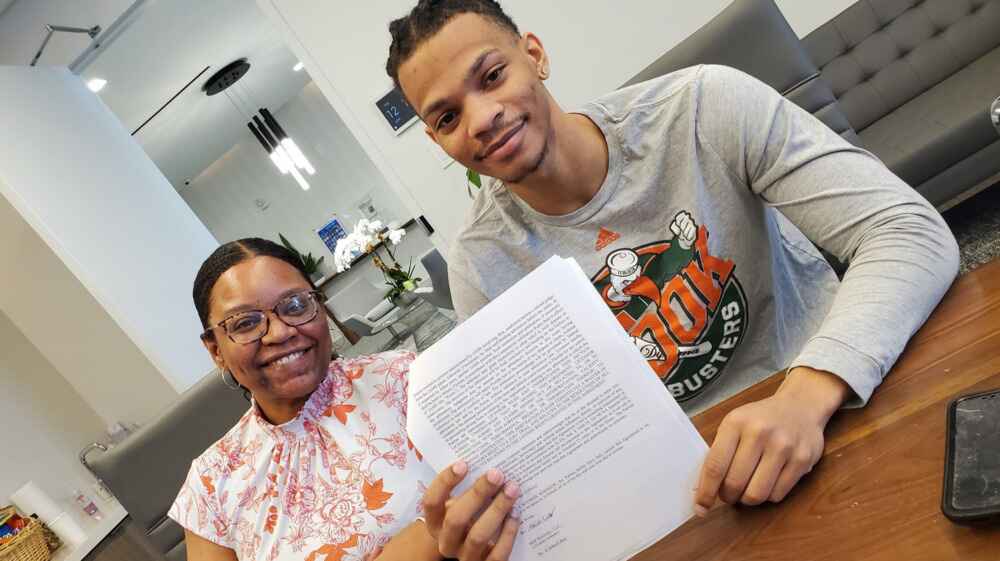 Isaiah Wong was born on 28th January 2001 in Piscataway, New Jersey, to Terrence and LaChelle Wong. Terrence and Isaiah are part Chinese as Isaiah's paternal great-grandfather is Chinese. Isaiah draws African American ethnicity from LaChelle.
He grew up alongside three brothers – Brian, Terrence, and Elijah – in South Brunswick, New Jersey. LaChelle taught her sons to work hard towards their goals. Isaiah told The Miami Herald that the boys' goals were displayed on a whiteboard attached to a wall in the family home.
"I always tried to reach the goals on that board, like in high school I wrote that I wanted to make McDonald's All-American, win MVP of our league, make the Allen Iverson Classic," Isaiah said. 
Isaiah likely inherited his athletic genes from Terrence, who played college basketball. However, LaChelle seems more involved in Isaiah's life and career. She moved from New Jersey to Florida after Isaiah signed for the Hurricanes to watch him play and manage his career.
"My mom and I still have goals to this day," Isaiah said. "Setting goals is important to me because it gives me something to reach for, and each time you reach one, even a little one, it makes you feel better."
LaChelle works in Coral Gables, Florida, as the CEO of LaChelle Wong Enterprises. On her Twitter bio, LaChelle describes herself as a 'tax, credit, and mortgage lending professional'. 
Isaiah said he owes much of his success to LaChelle's guidance. "All of us brothers have succeeded because of my mom forcing us to set goals," he stated. "I definitely would not be where I am without her."
---