Hulu's The Dropout is the first in an expected series of film and TV productions detailing Elizabeth Holmes's story. It's based on an ABC podcast with the same name and features Amanda Seyfried as Elizabeth Holmes.
Elizabeth's story has fascinated audiences since the fresh-faced Stanford dropout introduced a revolutionary blood-testing system that allegedly performed 200 tests with one drop of blood. Billionaire investors funneled cash into the company, oblivious to the fact that Theranos, Elizabeth's company, cooked its financial books and lacked the technology to perform its alleged blood tests.
As she awaits sentencing for her crimes, the world tries to figure out the cause of Holmes's deception.
There's no evidence that Elizabeth Holmes is autistic
Some commenters have floated a theory claiming that Elizabeth Holmes is autistic. However, there's no evidence that Elizabeth Holmes is autistic.
From our research, the rumor stems from an attempt to compare Elizabeth Holmes to Apple pioneer Steve Jobs. Some claim that Steve Jobs was on the autistic spectrum, but again, there's no solid evidence to support this assertion.
Holmes was accused of trying to ape Steve Jobs. Per INC Africa, Holmes 'did an exceptional job of finding out how Steve Jobs looked and acted and went to obsessive lengths to imitate him.'
Dr. Richard Fuisz, a psychiatrist and inventor who's known Elizabeth since childhood, spoke to the publication about Elizabeth's apparent obsession with Steve Jobs. He said:
"She wore Jobs' black turtleneck, she had her picture taken with a slimming lens to make her neck look thinner. She imitated his body language – pulling the nanotainer [where Theranos would store the drop of a patient's blood it claimed it would test] out of her pocket the same way Jobs did with the iPhone."
Elizabeth may have tried to imitate Jobs, but she and Jobs weren't diagnosed with autism, contrary to what some believe.
Elizabeth's desire to overachieve turned her into a compulsive liar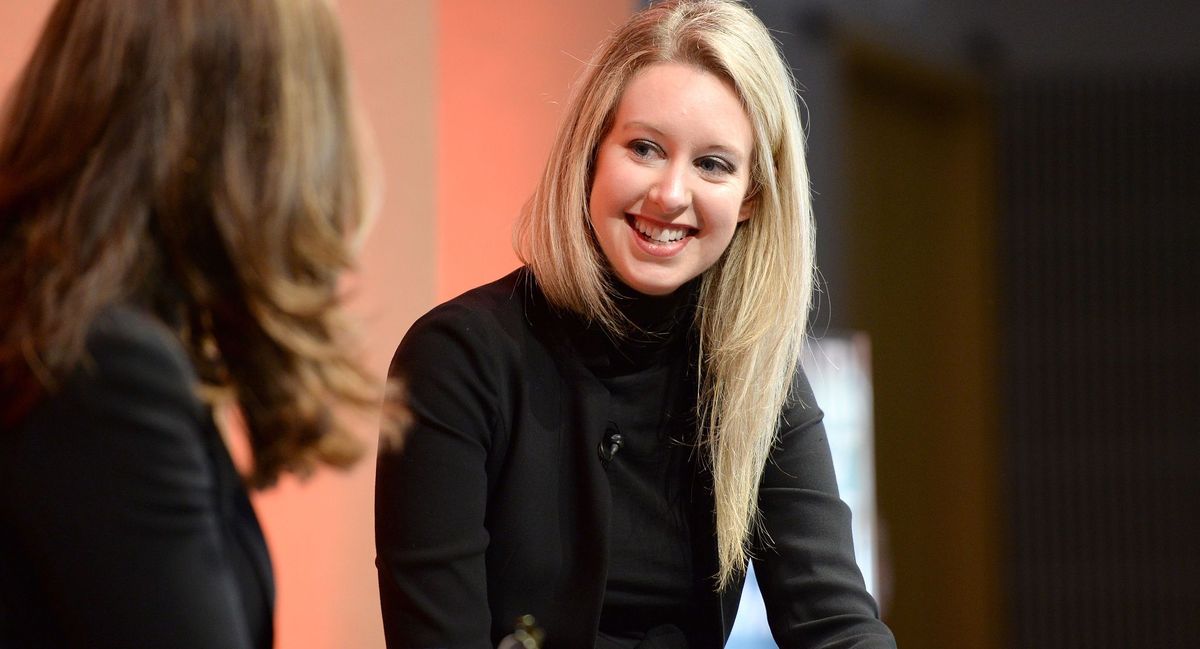 Dr. Richard Fuisz grew up seeing the pressure Holmes' parents, Christian and Noel, put her under. Holmes' parents had powerful connections in Washington, which they used to amass wealth.
Fuisz, who is hardly an objective source, told Forbes that Elizabeth's parents pushed her to emulate him. He opines that it placed an unnecessary load on Holmes, affecting her emotional development. Dr. Richard told Forbes:
"Don't drive her into something she doesn't want to do. In the pictures I have with our family she is withdrawn. She is always pulled to the side and was not naturally emotive as a child."
Richard opines that the urge to succeed fast turned Holmes into a con artist. She had no background in medicine or entrepreneurship, but she convinced investors to find her company.
Holmes must have known that her house of cards would come crashing down, but she kept deceiving investors, hoping to drag out her ruse for as long as possible.
Elizabeth's obsession with making billions by whatever means originates from her parents, Dr. Richard opines. He told INC Africa that Holmes's parents indulged their daughter's childhood fantasies instead of exposing her to reality. Dr. Richard said:
"Elizabeth's mother, Noel, told my ex-wife about Elizabeth's idea for a wrist bracelet with needles that would test peoples' blood in real-time, detect diseases, and administer drugs all in the same device. These are the thoughts of a child."
Also Read: Is Theranos still in business? The company's patents keep the Theranos name alive
---