Derrick Rose is an American professional basketball player for the New York Knicks of the NBA. Rose played only one year of college basketball for the Memphis Tigers, but his performances were good enough to convince the Chicago Bulls to draft him first overall in the 2008 NBA draft.
Rose led the Tigers to the most wins in NCAA history and to their first number one ranking in 25 years. Derrick hit the ground running in NBA, winning the NBA Rookie of the Year Award, and later becoming the youngest player to win the NBA Most Valuable Player Award.
Derrick is happily engaged to entrepreneur Alaina A. Anderson.
Derrick proposed to Alaina on the court of Madison Square Garden
Rose proposed to Alaina at a private dinner held at Madison Square Garden in a grand romantic gesture. Derrick shared pictures of the proposal and dedicated a special message to his fiancée via Instagram. Part of the message reads:
"It took both of us a while to let down our guards. That's only becuz both our hearts were scarred. We are two peas in a pod becuz we are truly MISUNDERSTOOD. I will always love you becuz you go above and beyond. We built a beautiful family and an unbreakable bond. Thank you queen."
Alaina also shared highlights of the proposal, along with a close-up photo of the massive rock Derrick gave her. "What are we naming her? Rocky Rose?" Alaina captioned the post.
Rose's coach Tom Thibodeau told The New York Post that he's happy for Rose and his progress on and off the court. "Really happy for him," Tom said before adding:
"Just seeing where he is. He's in a really good place, on the court, off the court, all around. Alaina is a wonderful person. Just seeing how happy he is, we're thrilled."
She met Rose in 2016 and was falsely rumored to have married him in secret in February 2018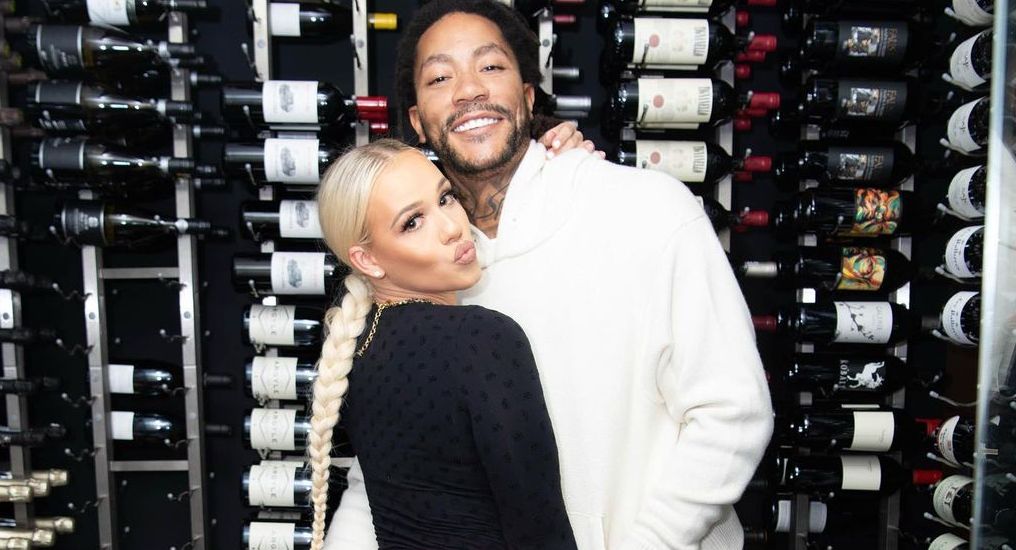 Alaina Anderson was born on 15th November 1994 in Illinois, Chicago. She went to the De La Salle High School, and after graduation, she joined the University of Illinois.
Anderson and Derrick reportedly met in 2016. In 2018, false rumors emerged claiming that Derrick and Alaina got hitched after Rose took a sabbatical to ponder over his career with the Cleveland Cavaliers. According to Terez Owens;
"We're told that the wedding was small and private. At the time of the hiatus, former league MVP Rose claimed that he was taking personal time 'to evaluate his future in the NBA' and that his numerous injuries were 'taking a toll on him mentally'. Nope, just needed to get married."
Alaina's Instagram page is filled with lovely photos of the in-love couple. Dereck sometimes shows his love for Alaina by showering her with some pricey gifts. In November 2018, he surprised Alaina with a Bentley on her 24th birthday. Alaina posted the Bentley on Instagram and added the caption; "Celebrating 24 today! Thank you baby… my dream car! Get me to Malibu!"
She is the mother of two kids and the step-mum to Derrick's first son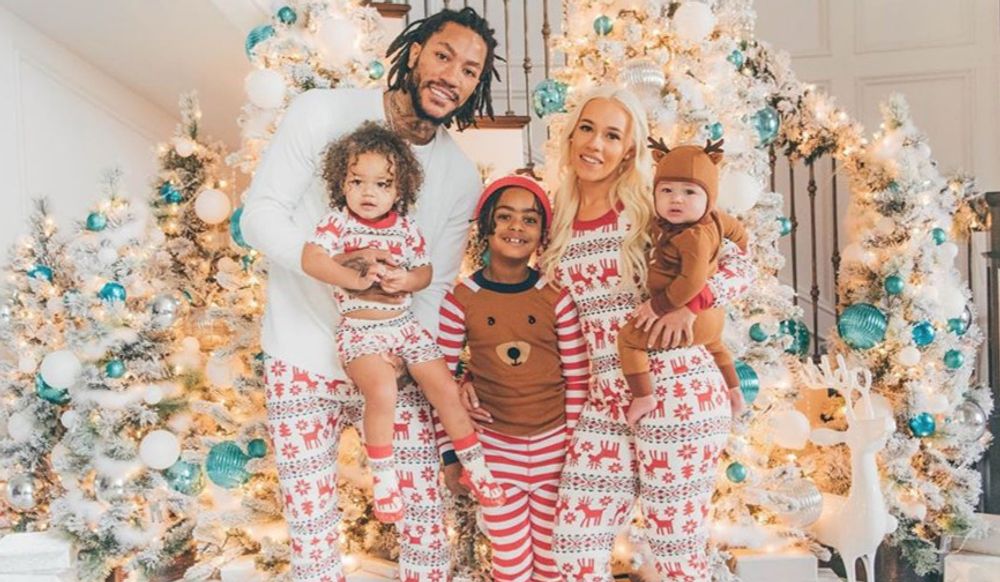 The couple's first child, Layla Malibu, was born on 25th February 2018. Derrick and Alaina welcomed their second child, London Marley Rose, in May 2019.
Alaina's kids feature a lot on her social media pages. The kids also have their Instagram pages. Anderson is also a step-mum to Derrick Rose Jr. Derrick Rose Jr. was born in 2012, when Derrick was in a relationship with entrepreneur Mieka Reese. Derrick and Mieka were reportedly engaged, but they went their separate ways in 2013.
She didn't respond to allegations that she posted racist tweets saying that she hated black guys
After news about the relationship between Alaina and Derrick broke, people unearthed racist tweets that Alaina allegedly made close to 10 years ago. One of the alleged tweets stated that Alaina hated black guys.
It's unclear whether the tweets were real, but they did cause an internet storm. Alaina didn't address the tweets, and the controversy eventually died down.
---