Kristin Chirico is an American content creator who gained fame for her work on BuzzFeed's Ladylike videos. Chirico's creativity and bubbly personality drew people to the series and to her. She left the media outlet in January 2020 to pursue a social media career alongside her longtime friend Jen Ruggirello.
Chirico and Jen formed the YouTube channel, The Kitchen & Jorn Show, which currently has 221K subscribers. Kristin is also doing well on other social media platforms, including Instagram (420K followers) and TikTok (150.1K followers).
This piece will look at why Kristin and Jen left BuzzFeed, Kristin's husband, and her body positivity campaign.
Kristin and Jen left BuzzFeed because they suffered mentally and physically due to the workload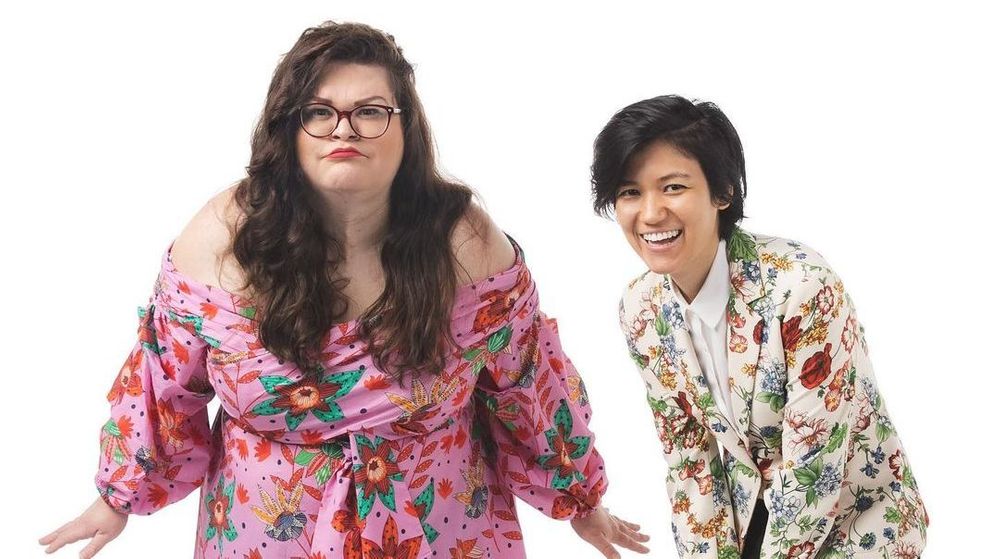 Kristin and Jen were part of the team that made Ladylike so successful for BuzzFeed. Their friendship blossomed during the five years they spent working at BuzzFeed. Unfortunately, Jen and Kristin's happy faces on the show hid the frustration that came with the weight of expectation placed on them by BuzzFeed's hierarchy. Jen explained in a video posted on their channel on 4th December 2020:
"There was pretty high quotas and so that meant that you had to be filming a lot, and you had to be coming up with new ideas, and new content had to be put out… but the amount of resources and the amount of faith that leaders in the company had in us really seemed to go downhill. You are in a situation where a lot is being asked of you and it feels like the 'end goal' keeps moving further and further away."
The rapidly rising expectations and declining support put a lot of stress on content creators like Jen and Kristin. It got so bad for Kristin mentally that she started having suicidal thoughts. For a year and a half, Kristin didn't feel like living, but she couldn't leave BuzzFeed because she didn't believe that she could experience success outside the company.
Eventually, Kristin and Jen chose their mental health and left the company. Kristin had casually mentioned the idea of creating a YouTube channel to Jen, and the pair chose to pursue that opportunity. The duo posted their first video in early October 2020, and two months in, the channel is doing very well.
Kristin and Jen told their story because they wanted to sensitize people about the working environment at BuzzFeed. On 5th December 2020, Kristin wrote on Twitter:
"If nothing else: I hope that someone rings the alarm over at Buzzfeed that when you have employees who are putting personal things on camera for company profits that they don't own and don't get residuals from: You have a duty of care to the mental well being of those people."
Kristin's partner Brian came out publicly as non-binary in late June 2019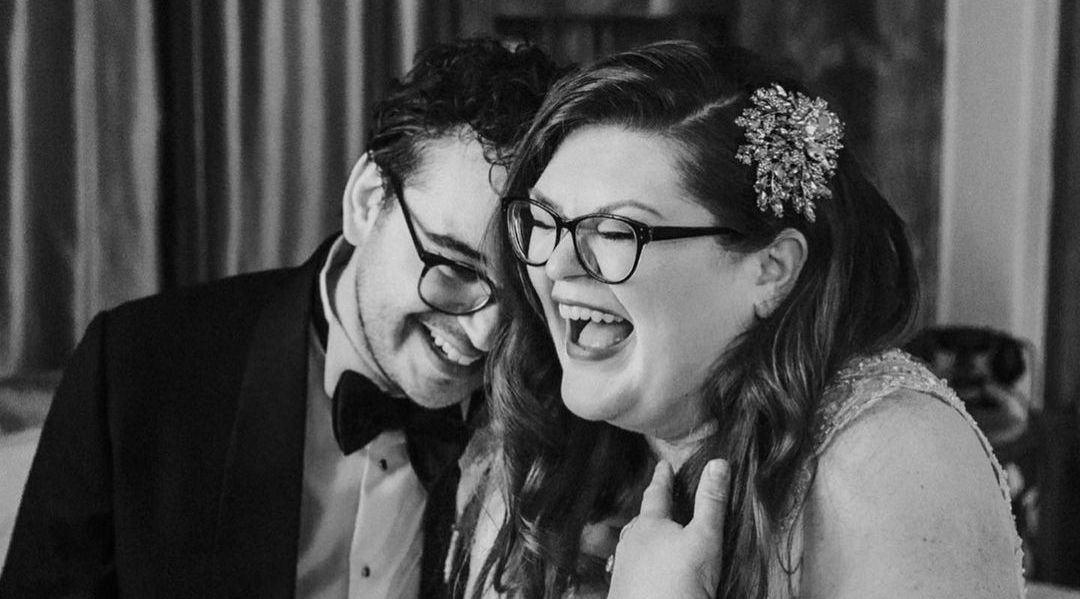 Kristin and her partner Brian married on 19th March 2017. On 19th March 2020, Kristin wished Brian a happy 3rd anniversary via an Instagram caption that appreciated how much has changed during their marriage. Perhaps, the biggest change is that Brian currently identifies as non-binary. They made the announcement in late June 2019. Chirico wrote on Twitter that she waited until Brian felt comfortable with his new identity before addressing them as they/them on social media. She said:
"I had to find a way to respect their gender while also respecting their timeline and process for coming out, so that led to me not mentioning them as much until they were comfortable being referred to as they/them in public."
Kristin is a huge advocate for body positivity and is against all forms of discrimination
Kristin has long advocated for body positivity, and she still reminds people to appreciate all body types. She admits that, at times, she finds it hard to love her body, but she always finds a way to regain her body positivity. On 20th September 2019, she attached the following caption alongside a couple of Instagram photos:
"Looking at photos of myself is often hard – for a variety of reasons that relate to my mental health – but this team of people put their brains together to come up with some beauties that made it much easier."
Chirico is firmly against all forms of discrimination, and she was one of the celebrity voices behind the Black Lives Matter movement. On 31st May, she posted an Instagram photo with the following message:
"I'm gonna 'lead with love.' And by 'lead with love' I mean 'I'm gonna let my love of justice lead me to opening my damn wallet to support people fighting for Black Justice.'"
---