Sylvester Stallone has a very successful acting career, but the same cannot be said about his love life. Fortunately, the downward trajectory of his love life changed when he met Jennifer Flavin. Stallone is currently married to the evergreen Los Angeles beauty, and he is very happy.
Stallone arrived in Hollywood in 1974, after failing to make it as an actor in New York. He received critical acclaim for his role in The Lords of Flatbush before gaining global recognition for his role as Rocky Balboa in the Rocky series.
Sylvester's other film successes include his role as a retired Vietnam vet, Rambo, in the Rambo series. Stallone wrote and directed three films in the Rambo franchise. He also played the role of Barney Ross in The Expendables.
Stallone's relationship history can be described as rocky. However, it smoothened out when he met and married Jennifer Flavin. Stallone rarely leaves her behind, and he is always smiling whenever they are together.
For the most part, Jennifer prefers to stay away from the public eye. Keep reading to discover more about Jennifer Flavin.
She met Sylvester at a Hollywood restaurant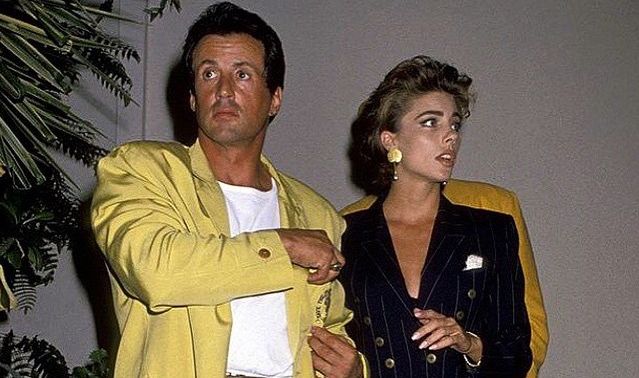 Jennifer met Sylvester at a West Hollywood restaurant in 1988. At the time, she was 19 years old, and she was trying to make it as a model. The couple hit it off, and they started an on and off relationship.
Flavin was happy with the relationship, even though Sylvester had a reputation for being a cheater. The couple spent a lot of time together at Stallone's homes in Benedict Canyon and in Malibu. It looked like a serious relationship with Sylvester spending a lot of time with Jennifer's mom and sister. Sylvester even confessed that he had started to enjoy life again now that he was dating Jennifer.
However, rumors about Sylvester's promiscuity continued to haunt the relationship. Before Stallone met Jennifer, he had been in two previous marriages. Sylvester's first marriage lasted for ten years, before reports emerged stating that he was cheating on his wife with Susan Anton.
The reports led to the end of his first marriage in 1984. A short while later, he got married to Brigitte Nielsen. Sylvester's second marriage didn't make it past its second anniversary. It was after his second marriage that he started dating Jennifer.
Jennifer admitted to People that she couldn't escape the rumors about Sylvester's infidelity;
"When we come together, it is wonderful. When we separate, there are no strings attached. That's the way it is. No strings…I'm not naïve about what may go on when I'm not around – he is a 45-year-old man – I can't change the way he is. Still, he's not a cheating dog every day of the week. We spend five out of seven nights together, so I don't know where he'd find the time."
Sylvester broke up with her via a FedEx post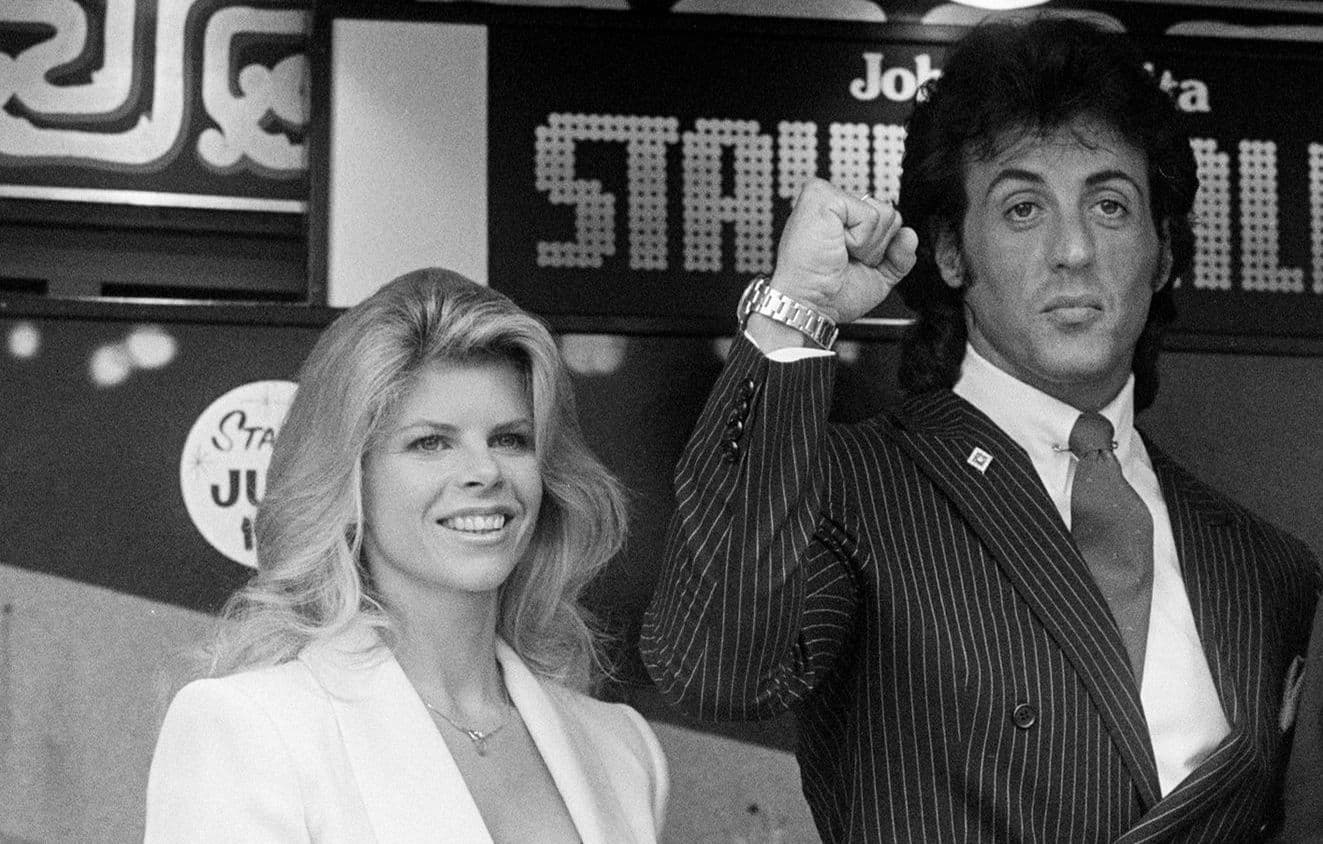 Stallone's infidelity eventually caught up with the couple when Stallone broke up with Jennifer via a letter delivered by FedEx. Jennifer revealed that it was a poorly written six-page letter explaining why Sylvester decided to break up with her.
Sylvester's revelation came as a surprise to Jennifer. She thought that their relationship was on track. Jennifer and Stallone were even planning for Jennifer to move to Miami so that she could be closer to Stallone's latest movie set. The couple was also talking about having children together. Jennifer told People;
"It hit me like a ton of bricks. I had no idea this was going to happen. We talked about us having children, about when I was going to get pregnant. We were already picking names, marking down names that he liked and I liked."
Jennifer's friends helped her deal with the breakup. She was an emotional wreck, and she admitted that she cried a lot as she tried to erase Sylvester from her life. Jennifer told People that the manner of the breakup hurt her more than the breakup itself;
"I was disappointed. You can't just write somebody off in a letter after six years. It's not like I was going to try to beg him to come back to me or anything. I just wanted to talk."
Jennifer later learned from one of her agents that Sylvester lied about the reasons for the break up on the six-page letter. The real reason was that a woman he was having an affair with became pregnant. The woman, Janice Dickinson, thought that Stallone was the father of the child.
Stallone ended the relationship so that he could pursue a relationship with the mother of his child. Jennifer accepted the breakup, and after a short while, she was back on her feet.
She got married to Sylvester in 1997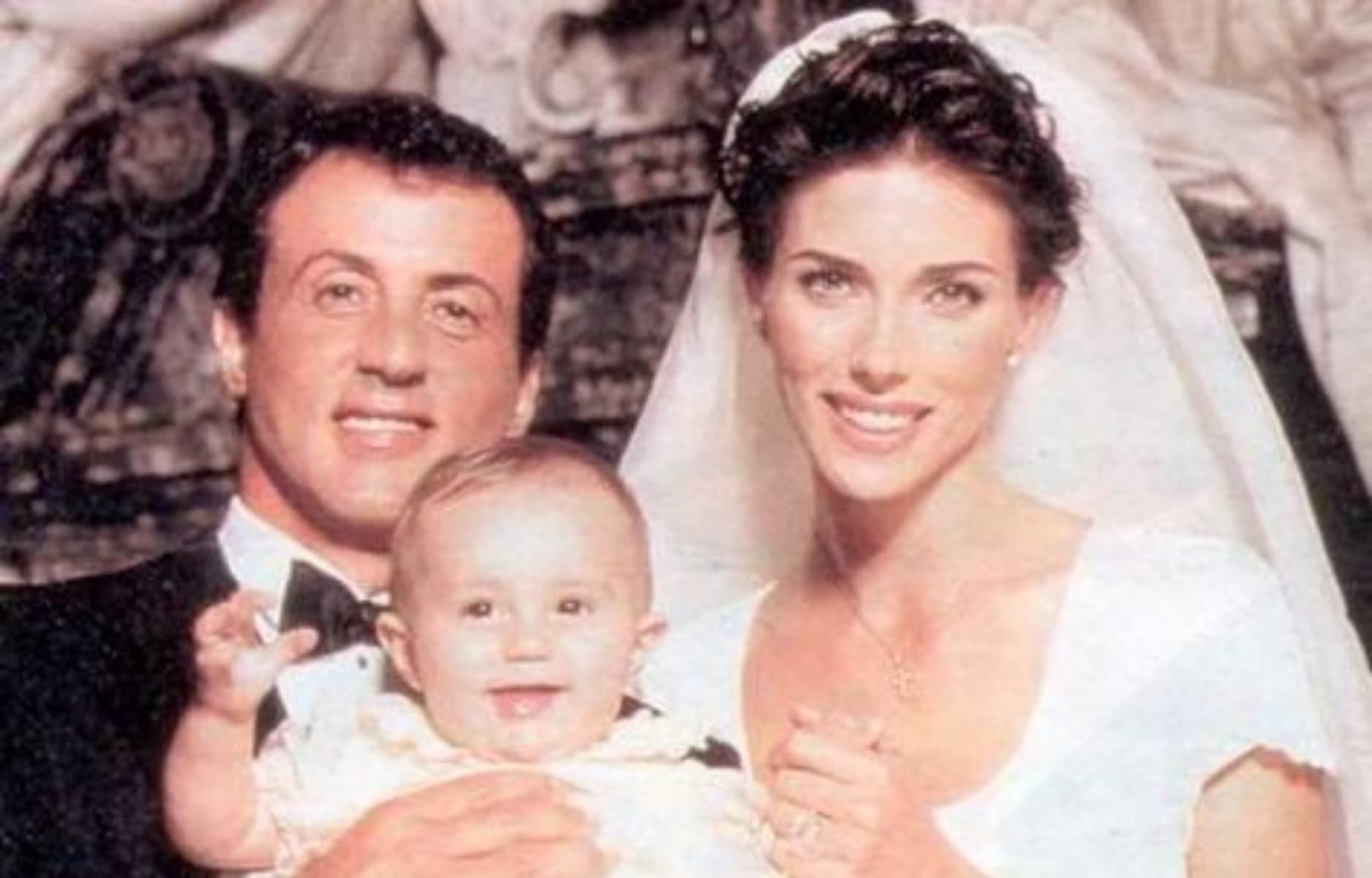 Jennifer continued to pursue her career, and it later emerged that Stallone wasn't the father of Dickinson's child. After finding out that he wasn't the father, Stallone pursued a relationship with model Andrea Wieser. Later on, rumors emerged suggesting that Stallone was romantically involved with Richard Gere's then-wife, Cindy Crawford.
Sylvester then pursued a relationship with model Angie Everhart. He spotted Angie on the cover of Sports Illustrated, and he was smitten. He contacted Angie, and they began a whirlwind romance. The couple eventually got engaged in April 1995, but the relationship didn't last long after that.
After his latest disappointment, Sylvester decided to re-unite with Jennifer. She was reluctant to take him back, but Sylvester's persistence paid off. The couple reconciled in 1995, and a year later, they welcomed their first daughter to the world.
Sylvester and Jennifer got married nine months after the birth of their daughter. The ceremony happened in the Penthouse Pavilion of the Dorchester in London. The couple then moved to a chapel in Blenheim Palace, where a priest blessed their marriage.
The newly-wed couple spent their wedding night at the palace, and the next day they went to Ireland for their honeymoon. From the beginning, Sylvester didn't doubt Jennifer's capabilities as a mother and as a wife. He said in a statement;
"I have had two great things happen to me in the past year: the birth of our beautiful daughter Sophia Rose, and now marriage to Jennifer, who is a great mother and I know will be a wonderful wife."
She was once a model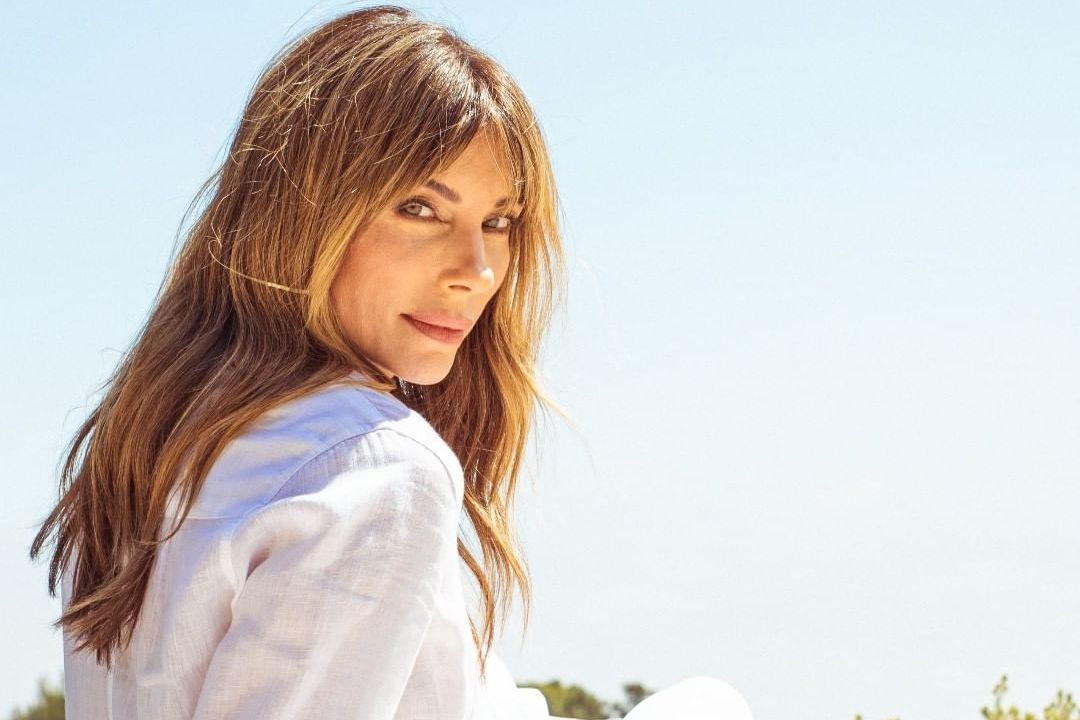 Jennifer was born and raised in Los Angeles. She grew up alongside two sisters and four brothers, and she went to the El Camino Real High School in Woodland Hills. Unfortunately, her father died when she was 11, leaving Jennifer's mom with the responsibility of taking care of seven children.
The situation forced Jennifer to develop the ability to take care of herself. According to Haute Living she said;
"I knew that if – God forbid – anything ever happened in my life, I needed to know how to take care of myself… I stayed really focused because I didn't have a backup plan. I had to work, I had to make money – I had to support myself."
Flavin turned to modeling to earn some extra cash for her family. The venture turned out to be very profitable for Jennifer. She was a naturally talented model, and she signed on with Elite Modeling Agency at the age of 19.
She is a successful entrepreneur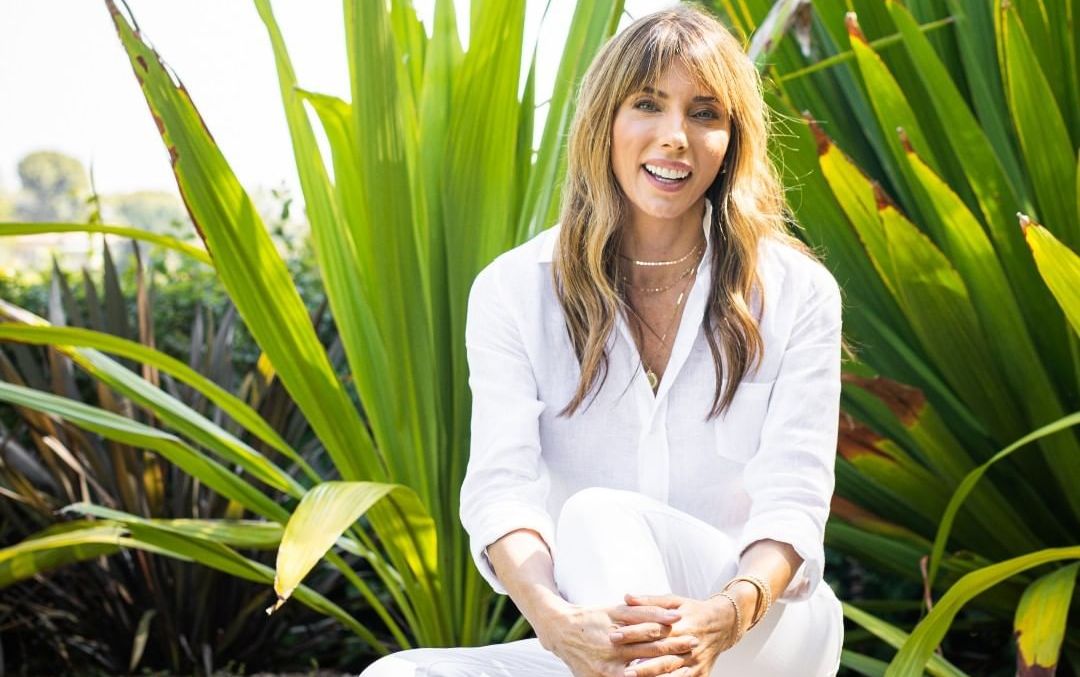 After modeling for a while, Jennifer developed a serious skin condition that derailed her modeling career. After a long search for a solution, she found a formula that worked, and she named it Serious Skincare. The solution cleared her acne, and she decided to turn it into a business.
Her skin condition led to the creation of Serious Skin Care. Jennifer's bio on the Serious Skin Care website reads;
"While trying to overcome devastating acne as a young model, Jennifer discovered Serious Skincare after searching the globe for a solution. Once her skin was cleared, she partnered with the originators to cofound the brand that we know today."
In 2004, Jennifer and Stallone launched a nutritional product line, Instone, which includes protein powders and weight loss products.
Jennifer's business ventures have been pretty successful, and they bring in a lot of money.
She is the mother of three daughters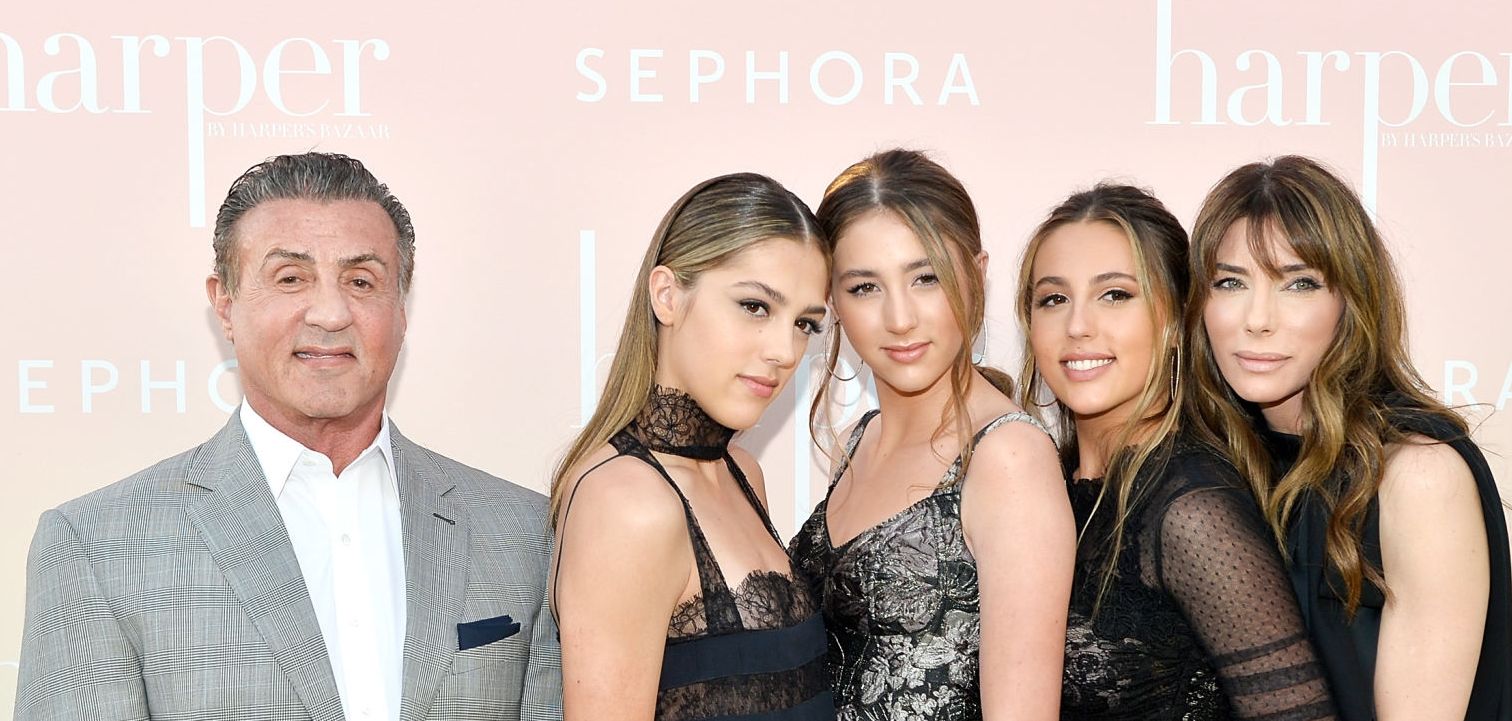 The couple's welcomed their first child, Sophia Rose, on 27th August 1996. Sistine rose came one year after Jennifer and Stallone's marriage, while Scarlet Rose joined the family in 2002.
The family hangs out a lot, and they accompany each other to award shows and events. In 2016, Sylvester talked to Ellen DeGeneres about living in a house with four women;
"I basically just keep my mouth shut and don't cause waves. Again, she's fantastic, but it's all women. Women rule. Even the dogs, they're female and the one male's been neutered. I'm next."
She is credited for 'changing' Sylvester Stallone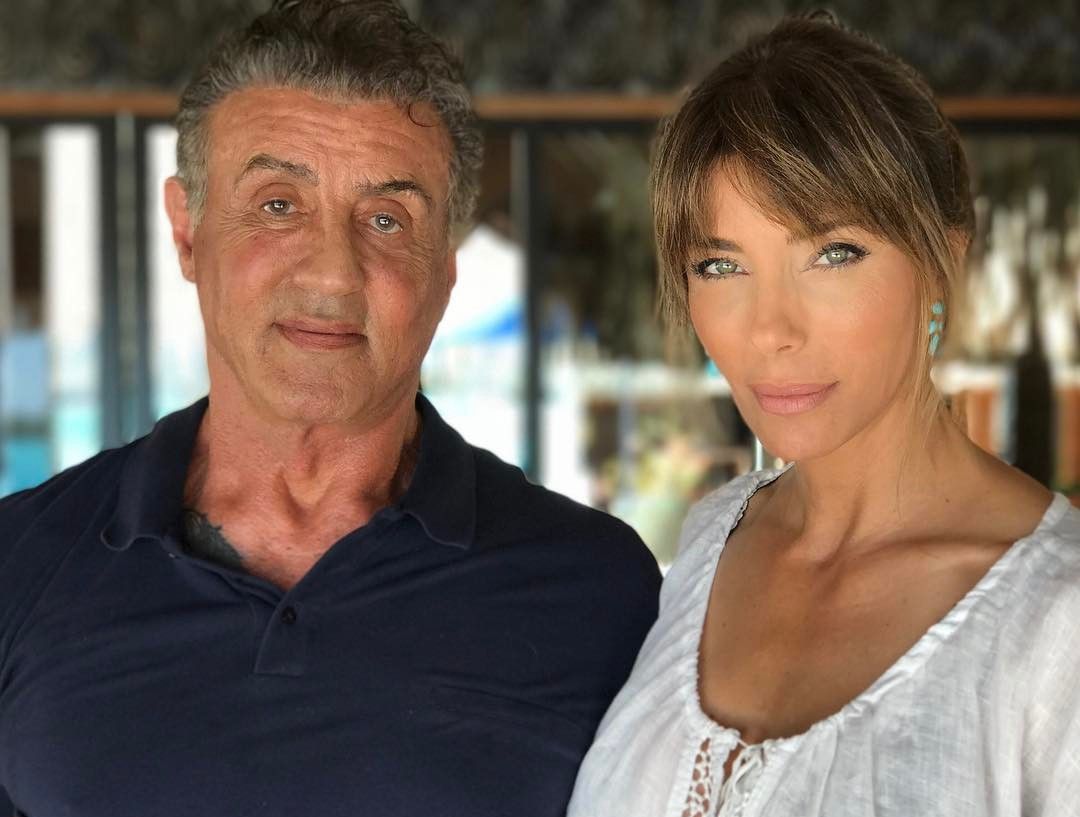 For a long while, it looked like Sylvester Stallone would never settle. His first marriage ended due to infidelity, and a party lifestyle that couldn't sustain a marriage. After that, he rushed into a marriage with Brigitte Nielsen. His relationship with Brigitte was reportedly the reason why his first marriage ended.
He ended his 2nd marriage after less than two years, and for a while it looked like Sylvester would never settle. He even almost messed up his relationship with Jennifer. However, Jennifer changed his perspective on life and relationships. Stallone told the Telegraph;
"I took me 19 years to realize she's always right. I realized that women have a knack, at least Jennifer, for making incredibly erudite, wise, smart decisions. I always leap without looking. She always looks and never leaps. She's incredibly safe. So now finally, I say: 'Honey, you make all the decisions. Done, done, done. I trust you.' I never had that before. Ever."
Sylvester's life is on track because he let Jennifer take control.
She has tried her hand at acting
Jennifer made her acting debut when she played a minor role in Rocky V. She also made an appearance in Bar Girls. It has also been announced that she will star in The No Name Gang, which is scheduled for release in 2020.
Flavin has numerous documentary appearances. She appeared in documentaries like The Contender, Hollywood Women, Good Day Live, and American Gladiators.
---