Sylvester Stallone is an American actor and director who gained acclaim in the mid-1970s for playing Stanley Rosiello in The Lords of Flatbush. The premiere of the first Rocky film in 1976 earned Stallone further acclaim. Stallone portrayed Rocky Balboa, an underdog boxer who rose the ranks by defeating numerous opponents and eventually became the world heavyweight champion.
Rocky was such a success that it earned a place on the National Film Registry and has its props in the Smithsonian Museum. Stallone's next iconic character, John Rambo, a troubled yet brutally effective ex-soldier, also received widespread acclaim.
Stallone's wife Jennifer Flavin stated that she didn't mind the Sylvester's rumored infidelity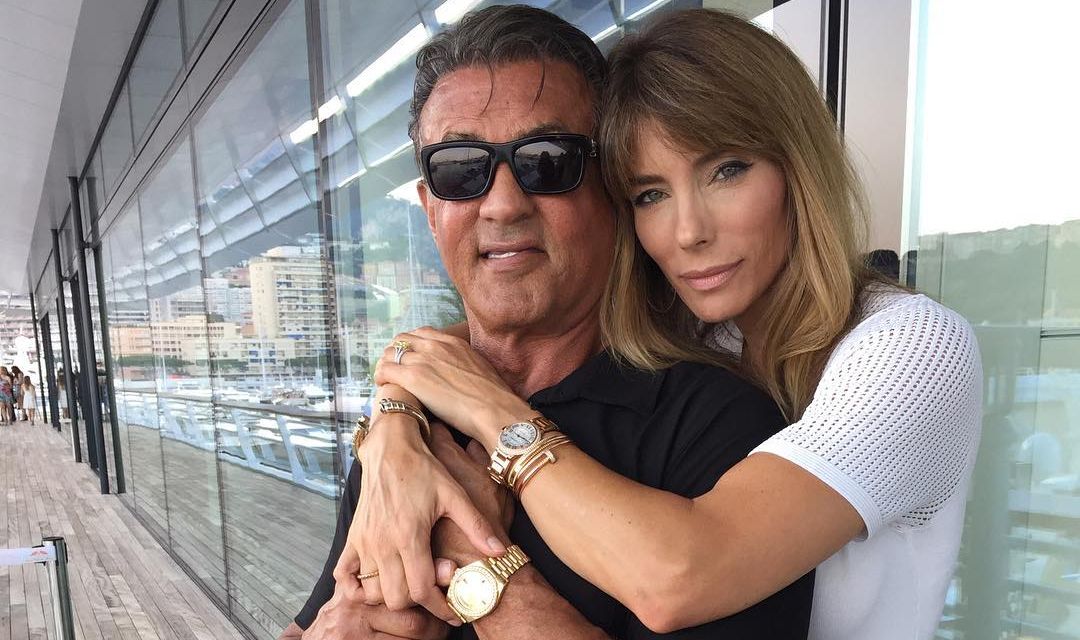 Jennifer and Sylvester met at a Hollywood restaurant in 1988. Flavin was a 19-year-old looking to make it as a model, and Sylvester was at the height of his success. Despite their 23-year age difference, the couple hit it off and began an on-and-off relationship.
"I'd come over and we'd watch a movie, cook dinner, goof around with the dog, or walk on the beach," Flavin told People. Stallone spent plenty of time with Jennifer and appeared to have a good relationship with her family. "I'm loving life again," Stallone told the Toronto Star. "Jennifer has made all the difference."
However, infidelity rumors constantly plagued Stallone. In response, the Rocky star claimed that he had a 'no strings' relationship with Flavin. "When we come together, it is wonderful," Sylvester said. "When we are separate, there are no strings attached. That's the way it is. No strings."
Jennifer conceded that she couldn't control Sylvester or attempt to change him. "I'm not naive about what may go on when I'm not around – he's a 45-year-old man – I can't change the way he is," she told People. "Still, he's not a cheating dog every day of the week. We spend 5 out 7 nights together, so I don't know where he'd find the time."
Furthermore, Flavin believed that Stallone loved her. "I know he loves me," she said. "So it was never an issue."
Stallone broke up with Jennifer via a 'sloppy' letter sent via FedEx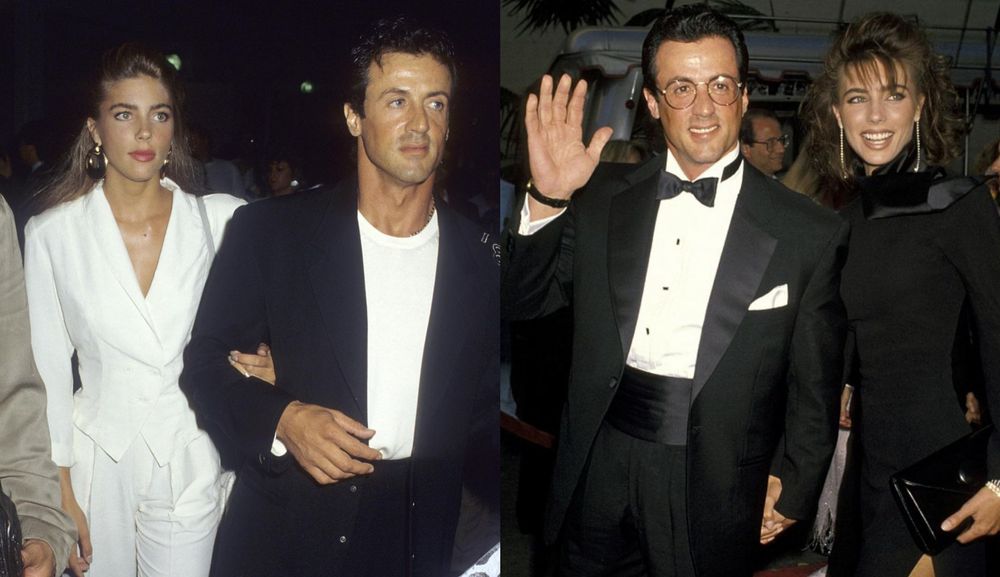 In 1994, Sylvester ended his five-year relationship with Flavin via a letter sent via FedEx. Flavin described the six-page, handwritten letter as 'sloppy', but it was, nevertheless, devastating. "I cried a lot," Flavin said. "I called all my friends. And I cleaned my apartment about 5 times. I had so many pictures and things to get rid of."
Jennifer viewed the letter as distasteful and wondered why Stallone thought it better to send a letter rather than break up with her face-to-face. "You can't just write somebody off in a letter after six years," Flavin said. "It's not like I was going to try to beg him to come back to me or anything. I just wanted to talk."
Sylvester broke up with Flavin to be with model Janice Dickinson, who claimed to be pregnant with Stallone's child. Stallone's acceptance of the pregnancy proved that he cheated on Flavin. Jennifer told People that she viewed the disappointment as a life lesson. She said:
"Everybody thinks I should still be upset. But since the news I've just been carrying on with my life. I mean, we broke up, and it's a major part of my life. It was hurtful, but you learn by your mistakes, and you pick up the pieces and carry on."
A DNA test later proved that Sylvester wasn't the father of Janice's daughter. He ended their relationship and went on to date several models. Sylvester and model Angie Everhart had a whirlwind romance that culminated in a failed engagement. He'd contacted Angie after seeing her photo on the cover of a fashion magazine.
It wasn't the first time that Stallone contacted a model after liking what he saw on a photo. Sylvester met his second wife, Brigitte Nielsen, after she sent him an evocative promo photo of herself along with a note stating: "My name is Brigitte Nielsen. I'd really like to meet you. Here's my number."
Stallone married Nielsen shortly after the couple's first meeting. Sylvester cited irreconcilable differences as the reason for their 1987 divorce. The Rocky star married his first wife, Sasha Czack, in 1974. The couple welcomed two sons, Sage and Seargeoh, before their divorce in 1985.
Stallone settled down after rekindling his relationship with Jennifer Flavin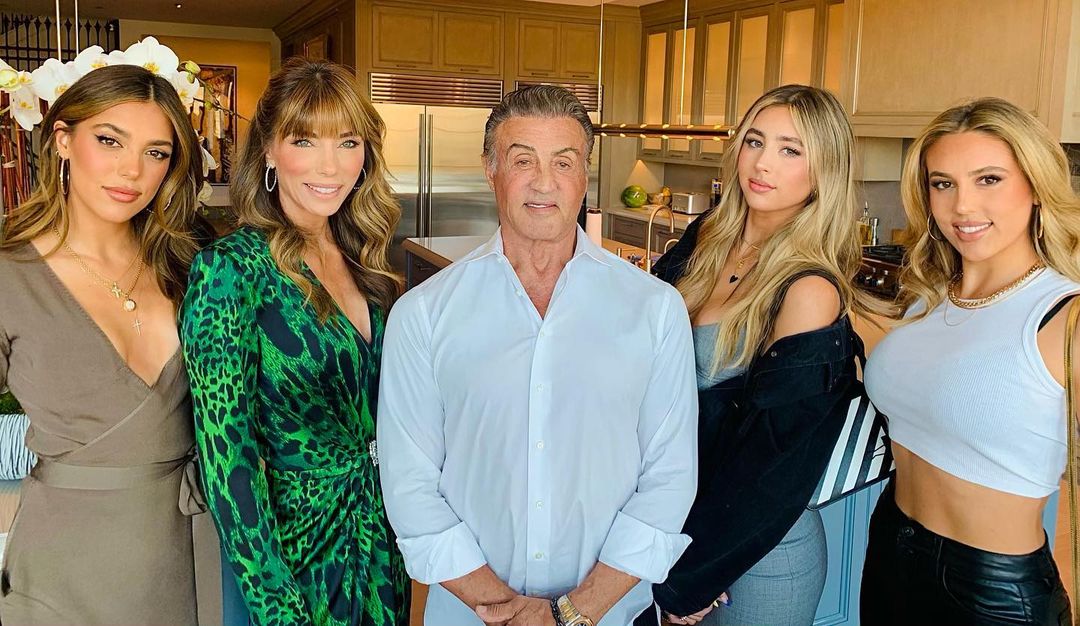 Following his failed engagement to Angie Everhart, Stallone contacted Jennifer looking to rekindle their relationship. Cautious after the heartbreaking end to their relationship, Jennifer initially rebuffed Stallone's advances. However, Stallone's persistence eventually paid off. The pair reconciled in 1995, and in 1996, they welcomed their first daughter Sophia Rose.
Jennifer and Stallone were married on 17th May 1996 at the Penthouse Pavilion of the Dorchester Hotel in London. A priest later blessed the couple's union at the Blenheim Palace in Oxfordshire. In a statement, Stallone praised Jennifer and suggested that he envisioned a long and fruitful future with her. He said:
"I have had two great things happen to me in the past year: the birth of our beautiful daughter Sophia Rose, and now marriage to Jennifer, who is a great mother and I know will be a wonderful wife."
24 years later, Stallone and Jennifer are still going strong. The couple, along with their three daughters, Sophia, Sistine, and Scarlet, appear to share a strong familial bond. In 2016, Stallone talked to Ellen DeGeneres about life in the couple's household:
"I basically just keep my mouth shut and don't cause waves. Again, she fantastic, but it's all women. Women rule. Even the dogs, they're female and the one male's been neutered. I'm next."
Stallone's infamous infidelity is now a thing of the past. At some point in the mid to late 90s, it seemed like Sylvester would never settle. After marrying Jennifer, however, the once-famous playboy became a family man. Sylvester talked to the Telegraph about the stability Jennifer has brought to his life. He said:
"It took me 19 years to realize she's always right. I realized that women have a knack, at least Jennifer, for making incredibly erudite, wise, smart decisions. I always leap without looking. She always looks and never leaps. She incredibly safe. So now finally, I say: 'Honey, you make all the decisions. Done, done, done. I trust you.' I never had that before. Ever."
Jennifer's skin condition inspired her to develop a skincare product named Serious Skincare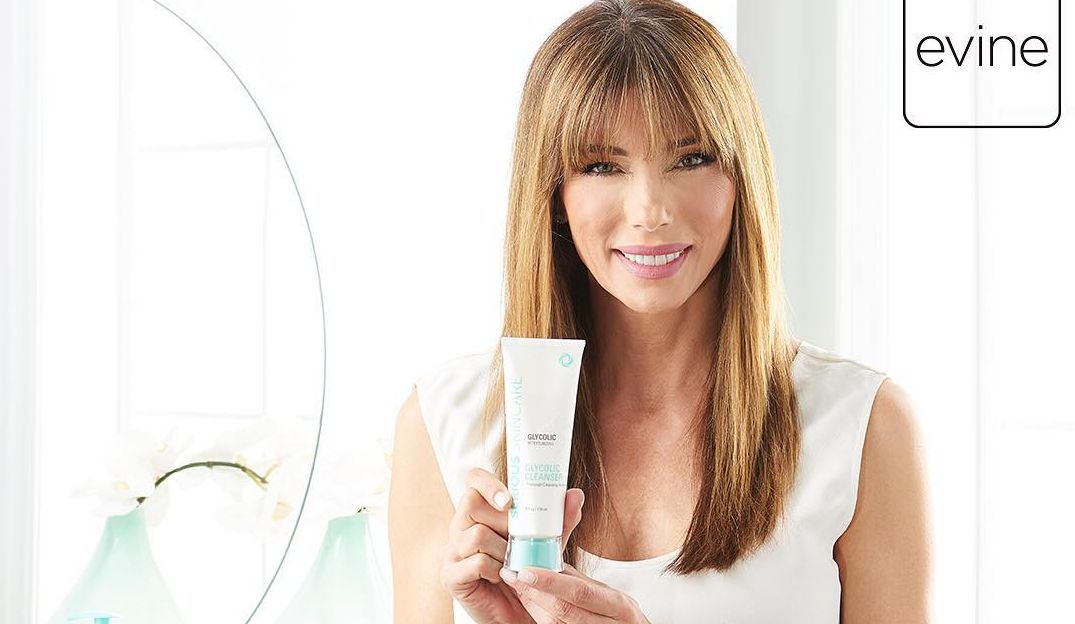 Jennifer Flavin was born on 14th August 1968 in Los Angeles, California. Flavin developed her independence after her father passed away when she was 11. She told Haute Living:
"I knew that if – God forbid – anything ever happened in my life, I needed to know how to take care of myself… I stayed really focused because I didn't have a backup plan. I had to work, I had to make money – I had to support myself."
Flavin was considered a modeling prodigy, and at the age of 19, she signed with Elite Modeling Agency. Unfortunately, a skin condition derailed her promising career. Her long search for a solution bore fruit as she discovered a formula that worked. She named the acne-clearing solution Serious Skincare.
"While trying to overcome devastating acne as a young model, Jennifer discovered Serious Skincare after searching the globe for a solution," Serious Skincare's website reads. "Once her skin was cleared, she partnered with the originators to cofound the brand that we know today."
Jennifer gradually made Serious Skincare a respected brand that sells a range of skincare products. "We strive to make truly transformative skincare and cosmetics that are both affordable and accessible to all," Flavin's website reads.
---