Ksyre Rae Gondrezick is an American basketball player for the Indiana Fever. She was the surprise 4th pick of the 2014 WNBA draft. It was expected that Rae would be drafted, but few predicted that she would be a first-round pick, let alone 4th overall. A video showing Rae's reaction shows that she was elated, but just as surprised as everyone else.
After graduating from Benton Harbor High School, she joined the University of Michigan, where she enjoyed a stellar freshman season. She dropped out of the team for 'personal reasons' in the postseason before transferring to West Virginia.
This piece will look at Kysre Rae's parents, her spectacular rise in basketball, and her love life.
Rae's dad Grant Gondrezick was a troubled NBA player who unexpectedly passed away in January 2021
Ksyre Rae was born on 27th July 1997 in Benton Harbor, Michigan, to Lisa and Grant Gondrezick. Grant played college basketball at Pepperdine University before joining the NBA with the Phoenix Suns. Lisa won a National title playing for Louisiana Tech but didn't advance into the WNBA.
Grant suffered a troubled time as an NBA player. He sat out the 1987-88 season after receiving a probation sentence for his involvement in a drug conspiracy case. His NBA career ended prematurely due to cocaine addiction.
In his two seasons in the NBA with the Phoenix Suns and Los Angeles Clippers, Grant averaged five points, two rebounds, and one assist per game. Thankfully, Grant recovered from his cocaine addiction and rekindled his career in the minor leagues and Europe.
Grant passed away unexpectedly in early January 2021. In an extraordinary feat of courage, Rae lined up for West Virginia against Texas two days after her dad's death and scored 24 points. After the game, Texas's coach Vic Shaefer praised Rae's effort in difficult circumstances.
"You've got to tip your hat to that kid," Vic said. "I admire her for her courage today because that was a courageous thing that she did. I am sure her daddy is awfully proud of her." As Grant's teammates embraced her after the game, Take Me Home, Country Roads by John Denver echoed through the coliseum.
Per CBS, Rae points to her basketball background as the reason for her intelligence on the pitch. "Having a high IQ and being crafty," she said. "I am not the most athletic, but very skilled and fundamentally sound. To use my basketball heritage to just have a knack for the ball, whether it's on the offensive or defensive end."
Kysre Gondrezick once scored 72 of her teams 80 points as a high school basketball player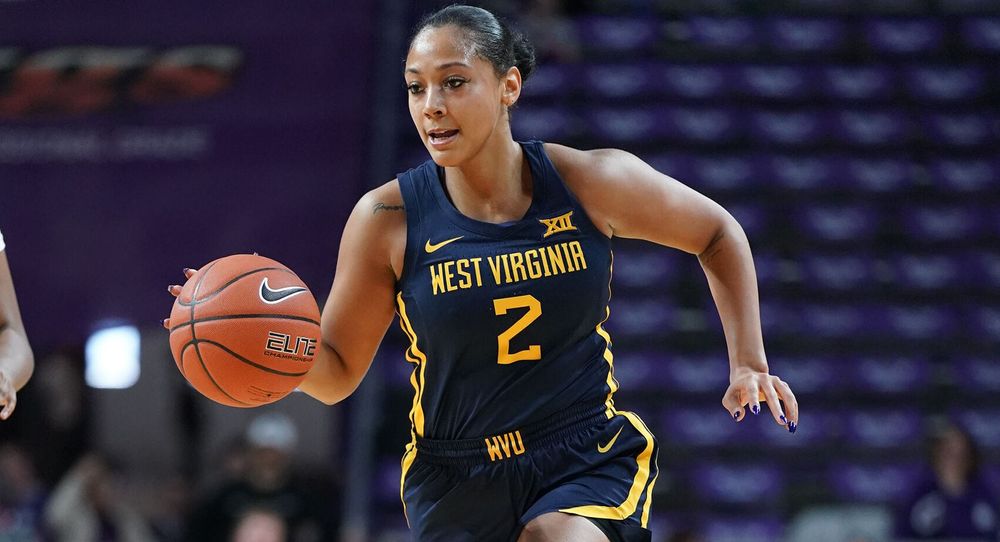 Kysre's 2016 season for Benton Harbor was one for the history books as she became the first girl in state history to average over 40 points for a season. The highlight of her season came when she scored 72 points in a double-overtime victory in the district playoffs. In typical Kysre fashion, she sought to downplay her achievement. She told MLive:
"I can't remember half the shots I made. I was more happy about the win than anything else. I don't want the highlight to just be my performance. My teammates really did play well last night. Everyone wants to talk about the 72 points, but no one wants to talk about how I got it."
The Indiana Fever expect such performances from their draft pick. It is nigh on impossible for one to score 72 points in a WNBA game, but Kysre's success with the Fever will be highly dependent on her ability to score points. The Fever have two strong shooters in the backcourt in Kelsey Mitchell and Juliie Allemand, but the team's overreliance on the pair proved to be a weakness last season.
Rae should ease the load on Kelsey and Juliie, making Fever a shooting threat from multiple sources. Playmaking is another aspect of Rae's game that should shine through as a Fever player. She doesn't possess outrageous passing skills, but the ability to read the game that she inherited from her parents should make her a crucial playmaking cog in Fever's offense.
Fever GM Tamika Catching listed 'championship mentality' as another reason why the team picked Rae. "We came into tonight really focused on we need championship-type caliber players in our organization," Tamika told CBS. One of the qualities we really focused on was the championship mentality. That's what she has."
Kysre has been linked with Detroit Pistons star Josh Jackson
The rumor mill claims that Detroit Pistons star Josh Jackson and Rae dated.
There exists little evidence of the relationship ever existing, but some reports claim that the pair dated.
---