Marvelous Marvin Hagler was an American professional boxer who reigned as undisputed middleweight champion from 1980 to 1987. Marvin took up boxing after being roughed up in the street by a local Brockton boxer. Despite being a top-ranked middleweight boxer in his early career, Marvin struggled to land fights with high-profile opponents.
Hagler's first shot at the middleweight title ended in disappointment when a controversial split decision by the judges allowed Vito Antuofermo to retain his title following the November 1979 bout. In a tense bout marred by racist violence, Hagler deservedly beat Alan Minter to become Middleweight Champion. Marvin successfully defended his title 11 times, with 10 of the bouts ending in a knockout.
This piece will look at Marvin Hagler's death.
Marvin died of natural causes after reportedly being hospitalized after experiencing chest pains
On 13th March 2021, Marvin Hagler unexpectedly passed away in his New Hampshire home. His wife Kay announced via Facebook:
"I am sorry to make a very sad announcement. Today unfortunately my beloved husband Marvelous Marvin passed away unexpectedly at his home here in New Hampshire. Our family requests that you respect our privacy during this difficult time."
Kay didn't explain Marvin's death any further, but one of Hagler's sons told TMZ that the boxer had been taken to hospital on 13th March after experiencing chest pains. A statement on his official website attributed his death to 'natural causes.'
Marvin has received tributes aplenty from key figures in the boxing world. Sugar Ray Leonard, the man who controversially ended Marvin's near seven-year reign as champion, posted the following message on Twitter: "You are definitely gone too soon. But you will forever live on as one of the greats. Thoughts and prayers to the entire Hagler family."
The rumor claiming that Marvin died due to a COVID-19 vaccine complication is false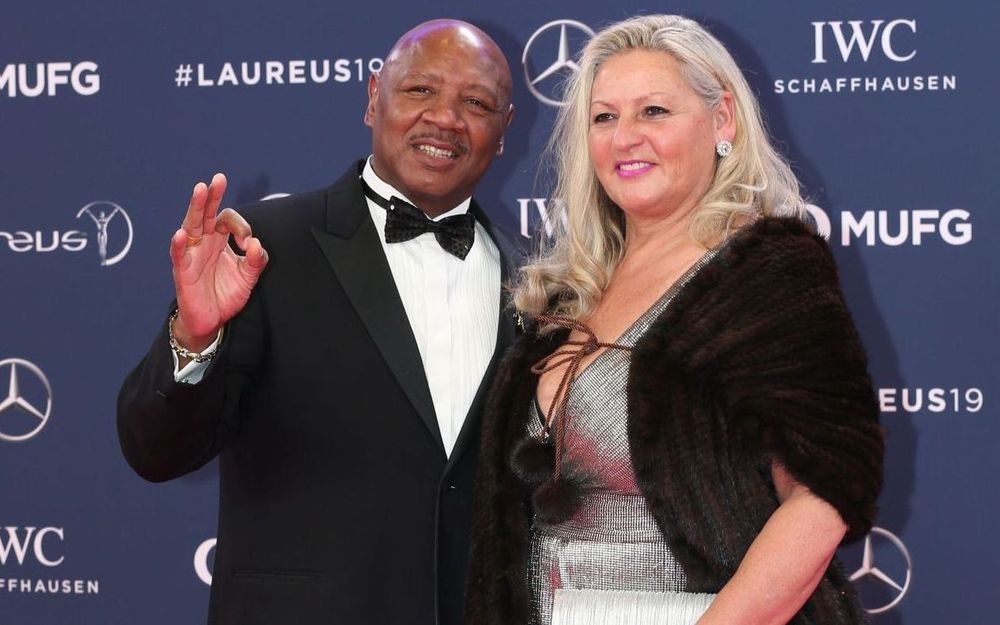 On 16th March 2021, an Instagram user fueled a rumor claiming that Marvin Hagler died due to coronavirus vaccine complications. After reading Hagler's obituary in The Times Newspaper, the man stunningly added:
"Well, we know he died after he got the vaccine. That man was murdered… just like all other tens of thousands of people part of an illegal medical experiment."
The user posted the video despite Kay G's Facebook post clarifying that Marvin didn't die due to a vaccine complication. Kay described Marvin as the 'most beautiful person I had ever met in all my life' before adding:
"I was the only person close to him until the last minute, and I am the only person that know how things went not even his family know all the details and I do NOT accept to read some stupid comment without knowing really what happen. For sure wasn't the vaccine that caused his death. My baby left in peace with his usual smile and now is not the time to talk nonsense."
Kay added that, in compliance with Marvin's wishes, there would be no funeral or church ceremony.
Per Reuters, the rumor claiming that vaccine providers are performing illegal experiments on people is based on a misinterpretation of clinical trial records listing 'estimated study completion dates' as 2022 and 2023. The 'estimated study completion dates' actually refer to standard practice for safety monitoring that continues long after vaccines are approved.
---