Michael Rubin's third edition of his 4th of July party didn't disappoint. It drew over 300 white-clad celebrities. Rubin is the billionaire CEO of sports merchandise company Fanatics and a former minority owner of the Philadelphia 76ers.
Michael Rubin shares two children, Romi & Gema, with his partner, Camille Fishel
Michael Rubin and model Camille Fishel first appeared as a couple on Camille's Instagram in May 2016. Since then, they've made numerous public appearances together.
Rubin and Fishel welcomed their first daughter, Romi, in 2020 and their second child, Gema, two years later. The siblings feature a lot on Fishel's Instagram page. The model wrote on Instagram that 2023's Mother's Day was extra special for her as it was her first as a mother of two. Fishel captioned images featuring her adorable daughters:
"This past year has been one of the most challenging, but more importantly, most REWARDING. I can't wait to watch these girls grow more and more every year. And assist as they blossom into the kind and powerful women I one day hope for them to be. Happy Mother's Day to all the mommy's, this is the hardest, but most important work we'll ever do."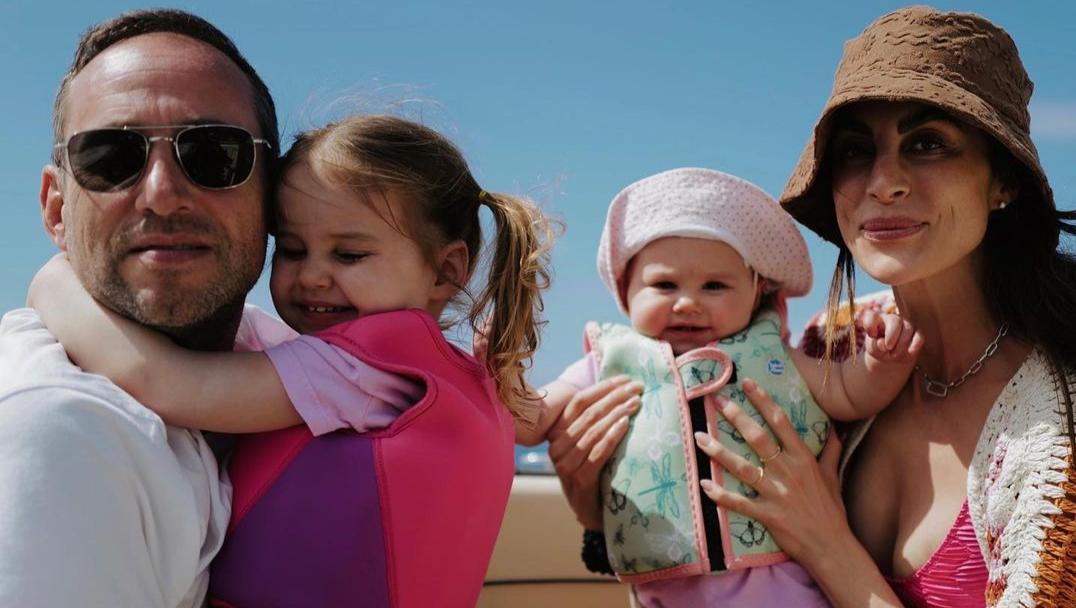 Rubin and Fishel have been together for over seven years but aren't married.
Rubin was previously married to dance teacher Meegan Rubin
It's unclear when Rubin and Meegan, a local dance teacher, wed. Nevertheless, in 2006, the couple welcomed their daughter, Kylie. Rubin helped Megan launch LibertyMe Dance Center, establishing a trust that covers operational costs. The couple divorced in 2011.
Rubin has a close relationship with Kylie: he jokingly bought her a tank for her 16th birthday. "Happy 16th birthday @kylierubin!!" Rubin captioned a video featuring the armored vehicle. "I knew how badly you wanted a car, so thought I'd get you one that would keep you safe! Enjoy your army tank."
Michael reportedly started dating journalist Nicole Lapin a month after separating from Meegan Rubin. The couple dated secretly for a while before Page Six broke the news of their relationship. In a late February 2012 episode of her show, Lapin praised Page Six for enquiring about the couple's romance before blasting the outlet for publishing false information.
It's unclear when Rubin and Lapin broke up. Some reports claim the relationship lasted four years.
---