Amanda, a recovering drug addict featured in Mark Laita's YouTube series Soft White Underbelly, passed away on 9th May 2021. A resident of Los Angeles' Skid Row, Amanda got into sex work to provide a means of surviving on the streets. The series highlighted her addiction to crack cocaine, and the trials she experienced as a homeless young woman.
Amanda looked happy and healthy during her last appearance in the series. She stated that she was receiving treatment, had been about a year sober, and had bright prospects for the future. It's part of the reason why her sudden death caused such widespread shock.
Amanda is suspected to have passed away due to natural causes, but her loved ones await her autopsy results to confirm
On 15th May 2021, Lima Jevremovic and Amanda's father appeared on Soft White Underbelly to announce that Amanda had passed away. Lima, CEO of digital health platform AURA, helped Amanda get treated and started a Go Fund Me page to raise money for future recovery efforts.
She explained that the treatment center staff walked into Amanda's room thinking that she was asleep only to realize that Amanda had passed away. "It's been a really big shock for us, and my brain hasn't really been able to comprehend it and announcing it makes it real," Lima said in the video.
Lima explained that Amanda was under 24-hour supervision, and they had, therefore, ruled out self-harm or foul play. "So she died out of physical natural causes," Lima continued. "I think it's really important to note for everybody watching that mental health can cause physical illness, and the time that Amanda spent on the street is the reason she passed away."
In a statement to E! News, Mark Laita echoed Lima's statements but added that they were waiting on the autopsy report to confirm Amanda's cause of death: "Until Amanda's autopsy is finished, we won't know exactly what caused her death on Sunday. All we know is they've ruled out drugs or foul play. We should know more in the next week or so."
Lima provided further detail into the possible reasons behind Amanda's death via the Go Fund Me page she created for Amanda's treatment. She reiterated that relapse, foul play, and self-harm had been eliminated before adding:
"It is believed that, in combination with the physical damage caused by her long-term drug use, she passed away from the Traumatic Brain Injuries (TBIs) she sustained as a result of multiple violent rapes and beatings she endured as a young homeless woman living on the streets of Los Angeles."
Years of drug abuse and sexual assault took an irreversible toll on Amanda's body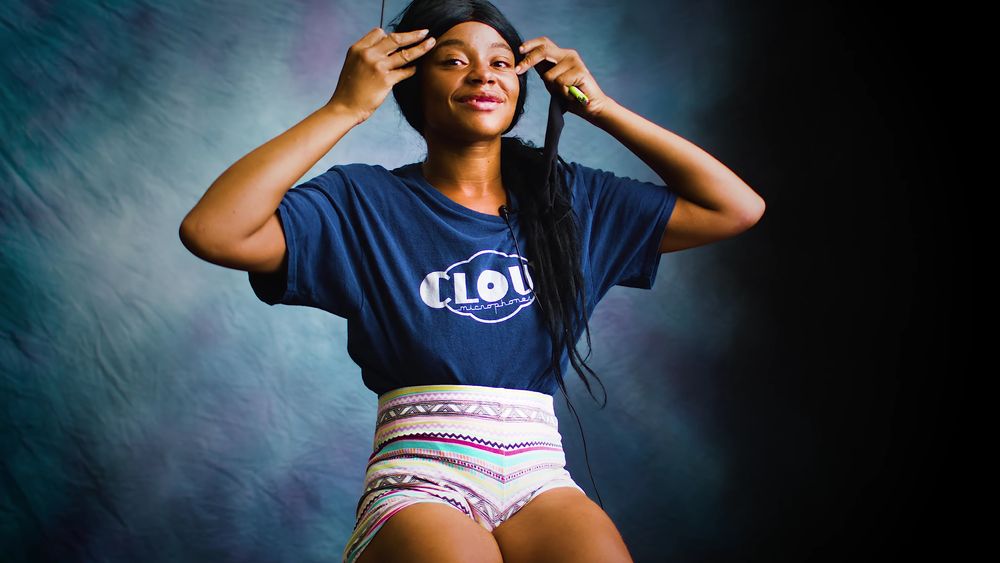 Amanda (whose last name has been withheld) first shared her story in December 2019. In March 2020, she re-appeared on camera with a black eye and missing teeth. She got sober soon after.
Amanda's father had tried to get her into treatment, but he got turned back because recovery facilities opined that Amanda couldn't recover. However, with some help, Amanda demonstrated that she could beat the odds. In her last video on Soft White Underbelly, Amanda was full of hope for the future. She said:
"I just want to put that out that and I'm in recovery. I'm here to make action and do the things that I can do to stay sober for the rest of my life. Most importantly I want to become a CNA (certified nursing assistant). I helped out with my autistic brother growing up so that's something I think would be really good at and I would enjoy."
Lima believes that years of assault and drug abuse took an irreversible toll on Amanda's body. "She was brutally beaten and raped on so many occasions," Lima said. Amanda suffered traumatic brain injuries due to the assault. Crack cocaine abuse and malnutrition damaged her body further. Lima explained:
"She withered away. I could literally wrap my fingers around her wrist. She went from being heavier to anorexic. Her physical condition was so deteriorated. She had so much malnutrition. A lot of times people underweight require 3-5,000 calories just to get back to zero but that doesn't include damage that's been done to the metabolism and the body and the digestion."
"Amanda was just homeless for too long," Lima concluded.
---