Adnan Syed is a free man for the first time in the 21st century. Since his arrest in 1999 for the murder of his ex-girlfriend Hae Min Lee, Adnan had been a guest of the prison system. After judge Melissa Phinn overturned his conviction, she said: "At this time, we will remove the shackles from Mr. Syed."
Syed rubbed his ankles in apparent disbelief when officers unshackled him. Surrounded by jubilant supporters, Adnan smiled as he walked to a waiting SUV outside the court.
Among those waiting outside for Adnan was his mother, Shamim Syed. Nothing could erase the smile from her face: her family's 23-year ordeal was finally over.
Adnan's family crumbled in the wake of his conviction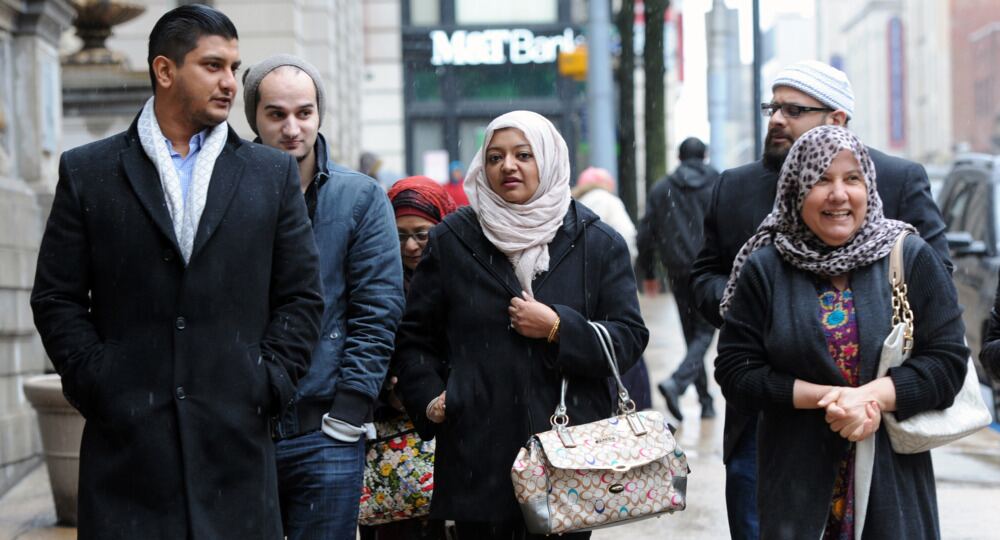 Adnan's imprisonment tore apart his family. His father, Syed Rahman, became depressed and reclusive, preferring to read Islamic books in solitude rather than socialize with his mourning family.
Shamim told The Guardian that Rahman didn't believe in depression. "He doesn't believe in antidepressants," Yusuf, Adnan's younger brother, added. Yusuf and Shamim listened to the Serial podcast that gave global attention to Adnan's case, but Rahman was too fragile to listen.
"We can even discuss the topic," Shamim said. "Sometimes we see him going through the photo album and he starts crying." Rahman appeared briefly on the HBO docuseries The Case Against Adnan Syed and talked about the pain his incarceration had brought upon the family.
He refused to go to court with the rest of the family but always believed in Adnan's innocence. Rabia Chaudry, an attorney, told Oxygen.com that nobody who knew Adnan doubted his innocence.
Shamim told the outlet that she listened when everybody went to sleep. She added:
"I lay down here on this sofa and I listen. It's the bit at the beginning where the prison operator says, 'This is a Global-Tel link prepaid call from …' and Adnan says, 'Adnan Syed.' So sweet. I listen to that again and again and again."
Yusuf also said he listened alone so he could give full attention to the new information the podcast provided. He opined that radio producer Sarah Koenig did a better investigative job than the police:
"She's doing a better job investigating than the police did. It makes me so frustrated and furious that there was so little evidence. Really? That's all you had? To take away my brother's life? That's all you had?"
Tanveer, Adnan's older brother, deserted the family and settled in Philadelphia. "Imagine having a family one day, and the next day you wake up and it's completely broken," Yusuf lamented. Yusuf opined that Serial brought the family together: Tanveer returned home after fifteen years away.
Yusuf said: "When he [Tanveer] heard my brother's voice, it brought back all the memories. He's visited us three or four times already."
Shamim was the pillar that held the family together as it pursued justice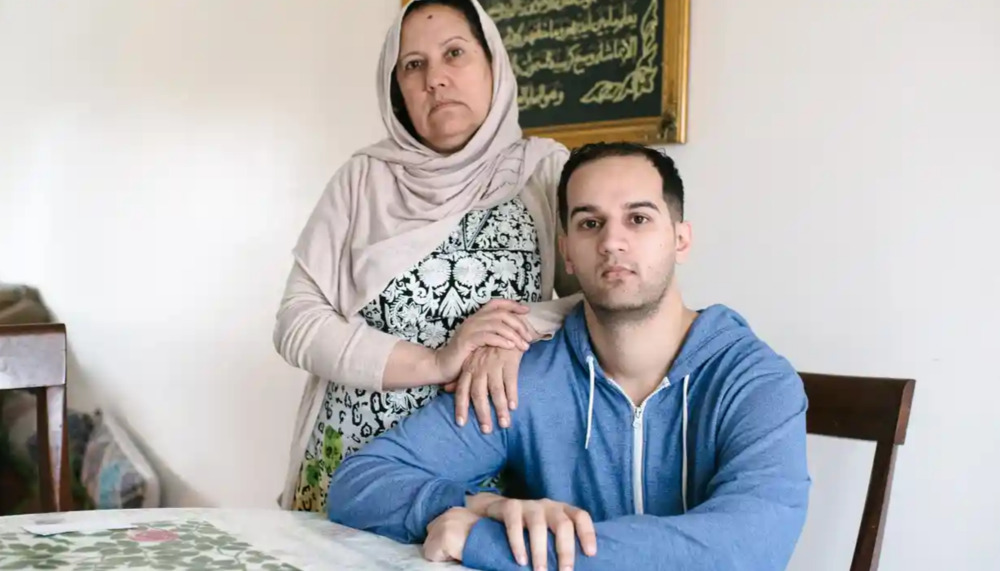 In HBO's docuseries, Shamim said it felt like she was in jail with Adnan. "A big part of us died," she said. "He's not the only one in prison. I'm here also."
Rahman couldn't be relied on to keep the family together. "He's emotionally, just a very broken man," Rabia Chaudry said. "He's a very timid person, he's very gentle, he's very, very sweet. He just became a hermit after Adnan was convicted."
The Muslim community in Baltimore rallied around the Syed family, inadvertently making the situation worse for Yusuf and Shamim. The family told The Baltimore Sun that they withdrew from the community because they couldn't bear the stares and whispers.
Shamim became the pillar that held everything and everyone together as the family pursued justice for Adnan. "It's Adnan's mom who just became a sort of pillar of strength," Chaudry said. Shamim and Yusef appeared on CBS This Morning at the height of Serial's popularity to advocate for his innocence.
"It seems like yesterday," Yusuf said. "It's hard to think back that I once had a family. It was all taken away. We are just so thankful the story is out there."
In 2019, all hope seemed lost for the Syed family as the U.S. Supreme Court declined to hear Adnan's appeal. Syed's attorney, Erica Sutter, didn't give up: Sutter and prosecutors investigated Adnan's trial and found multiple prosecutorial violations, including withholding evidence. Suter said after the hearing:
"If that evidence had been disclosed, perhaps Adnan would not have missed his high school graduation, or his pre-med plans, or 23 years of birthdays, holidays, family gatherings, community events and everyday moments of joy."
The judge granted a motion by the prosecution to vacate Adnan's conviction 'in the interests of justice and fairness.' Prosecutors have thirty days to retry Adnan or drop the charges.
Overwhelmed by emotions, Shamim and Yusuf started crying after Judge Phinn released Adnan.
Hae Min Lee's family feels let down by the system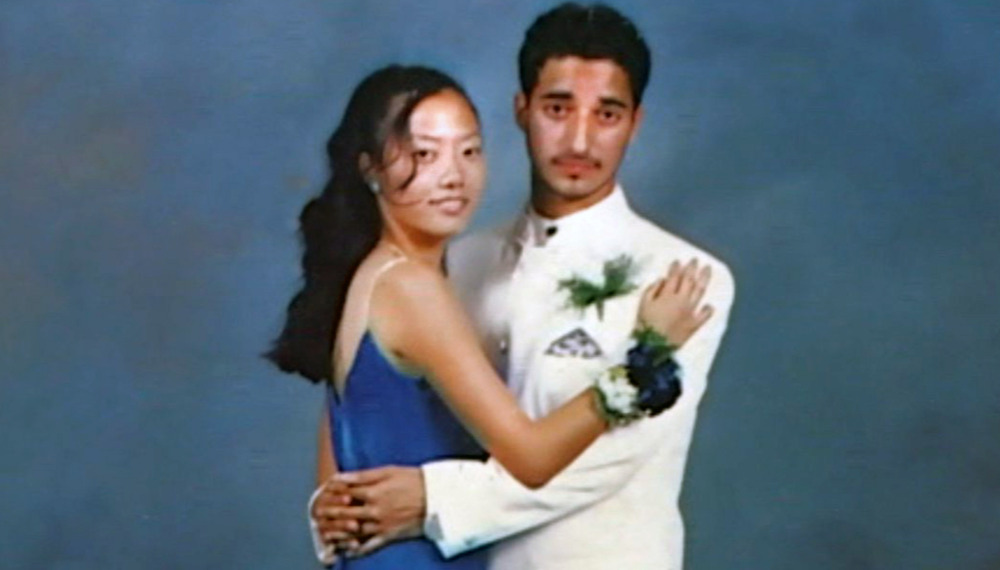 Hae Min Lee's family didn't attend Syed's latest hearing as, according to their attorney, they hadn't received enough notice. The attorney requested a postponement, but Judge Phinn rejected the motion. She paused the proceedings for half an hour to allow Lee's brother to join via video link.
Young Lee protested the hearing, referring to the case as a nightmare. He said:
"I personally wanted to be there in person. I've been living with this for 20-plus years. Every day when I think it's over … it always comes back. It's killing me. It's really tough."
Choking up, Lee said he didn't oppose further investigations into the case but asked the court to consider the toll it would take on his family. Lee lamented that the failures of the justice system had forced the family to relive the horrific loss again.
Steve Kelly, an attorney for Lee's family, stated the family has no confidence that justice will be served. Kelly said:
"I think it's going to make it virtually impossible for anybody to ever really be brought to justice. So quite frankly, [Lee's family] is very hopeless about any justice for Hae. They're despairing."
Kelly said that Hae, the crime's victim, had wrongly disappeared from the narrative. "The story is about him. He's been made to be a hero in the media," Kelly added. Kelly released a statement from the family lamenting their exclusion from the trial:
"The Lee family is deeply disappointed that today's hearing happened so quickly and that they were denied the reasonable notice that would have permitted them to have a meaningful voice in the proceedings."
---