Adam Perkins was an American social media star who gained fame on the now-defunct short video app Vine. Perkins' most popular clip was one in which he enthusiastically yelled 'Hi, Welcome to Chili's' while clad only in boxers. The clip was so popular that one fan got the phrase tattooed on the small of her back.
Perkins posted a TikTok video in September 2020 humorously apologizing to the girl for the tattoo. At the height of his popularity, Adam had over 300K followers on Vine. In his most recent Instagram post, Adam indicated that he worked as a business analyst working in data. He had a modest following of over 30K before his tragic death.
The social media community is still shocked by the news of Adam Perkins's death. Read on to find out what we know about his sudden demise.
Adam passed away on 11th April 2021 and his cause of death is unknown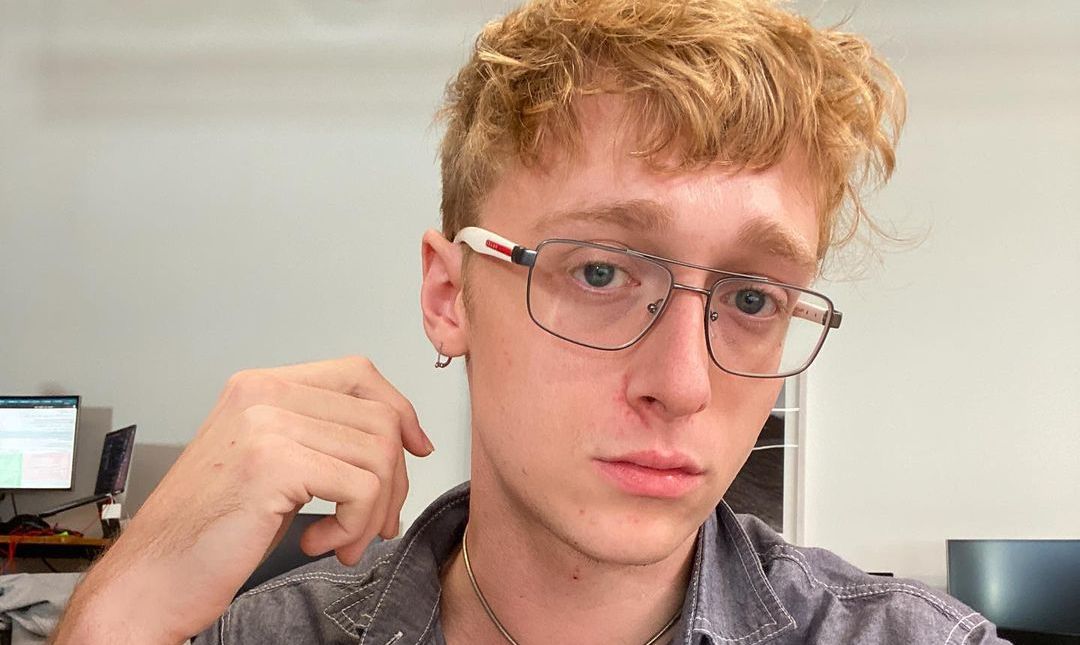 Adam's twin brother, Patrick Perkins, announced via Instagram on 14th April 2021 that Adam died on 11th April 2021. In the heartbreaking post, Patrick talked about the love he harbored for his brother and how much his identity intertwined with Adams'. He wrote:
"I can't even really put into words what this loss means for me. I'm often asked the question, 'what's it like to be a twin?' and my response is usually, 'what's it like to NOT be a twin?' Being a twin is a very central part of my identity. It's all I've known, and I'm struggling to find the words to explain what it will be like for me to live in this world without him. My best friend. I love you, my best friend Adam."
Patrick stated that Adam's destiny was 'tragically cut short', but he didn't mention the cause of Adam's death. The inseparable twins regularly appeared on each other's social media posts and had built Adam's Vine following together.
Patrick is honoring his brother by posting Instagram photos of Adam's life. Tributes continue to pour in as the world learns of the death of the adored social media creator.
Adam's brother plans to re-release Adam's 2018 album Latch Relay on vinyl as a tribute to Adam
As part of his announcement, Patrick stated that he plans to release Adam's 2018 album on vinyl. He described the label that will release the album, Plas Teg Records, as 'a label that will seek to fulfill his musical destiny that was so tragically cut short.'
In a subsequent Instagram post, Patrick stated that Adam released Latch Relay in 2018 in 'typical Adam fashion', without marketing or promotion. "I ask that you listen to this album if you have not listened already," he added. "It's a masterpiece from a genius beyond his time."
In another Instagram post showing Adam playing the guitar, Patrick again refers to him as a genius. Per the caption, it seems that Adam didn't enjoy Patrick praising his musical skills. "He would hate me calling him that [genius], but he can't stop me now," Patrick wrote. "If you're pissed I'm calling you that, tough luck. Try and stop me."
Adam's ex-boyfriend Kelton Elliot also referenced Adam's music in his tribute to the dead social media star. Elliot stated that Adam wished to be remembered for his music after he passed away. Kelton stated that he loved the songs Redwood Reverie, The Engine, and Graduate on Latch Relay and called upon fans to stream the album on Spotify. He also talked about spending time with Adam during the 'hardest year' of their lives:
"This past weekend my forever best friend and ex-boyfriend passed, and I've been devastated. We spent almost every day and night in 2020 and 2021 together in our little home until I temporarily relocated to Oregon. We were there for each other during the hardest year of our lives. I could have talked about him for hours."
---