Holly Forbes' run on The Voice came to an emotional end as the final ten became the final eight. Forbes won't participate in the semifinals, but few will forget her epic performances on the show. The Kentucky native demonstrated her vocal range with an impressive rendition of Elton John's Rocket Man.
The four judges wanted to coach her, but she went with Kelly Clarkson. Forbes would have left the show during The Knockouts, but Ariana Grande saved her.
Forbes will not win The Voice, but she leaves an indelible mark on the show, one that celebrates body positivity as well as musical excellence.
Holly's seizure medication led to complete hair loss at age 11
"Around 11, I started having seizures," Holly explained in her video package. Thankfully, doctors had a cure for her condition. Unfortunately, the medication caused her hair to be brittle and patchy. With time, Holly lost all her hair.
It wasn't easy for the 11-year-old Holly to live without hair. Music became her source of confidence: "At that time, I listened to music on repeat in my room, singing, and it just boosted my confidence."
Singing eventually became her career and also provided her with a partner. Holly met her partner Seth through an ad for someone to create music with. The pair fell in love while writing music together.
The pair share two children: Violet and Oliver. Violet was particularly delighted when Ariana saved Holly, as Ariana is one of Violet's favorite singers.
Holly decided to participate in The Voice because of the show's emphasis on talent rather than looks.
Holly looks set for a bright future in music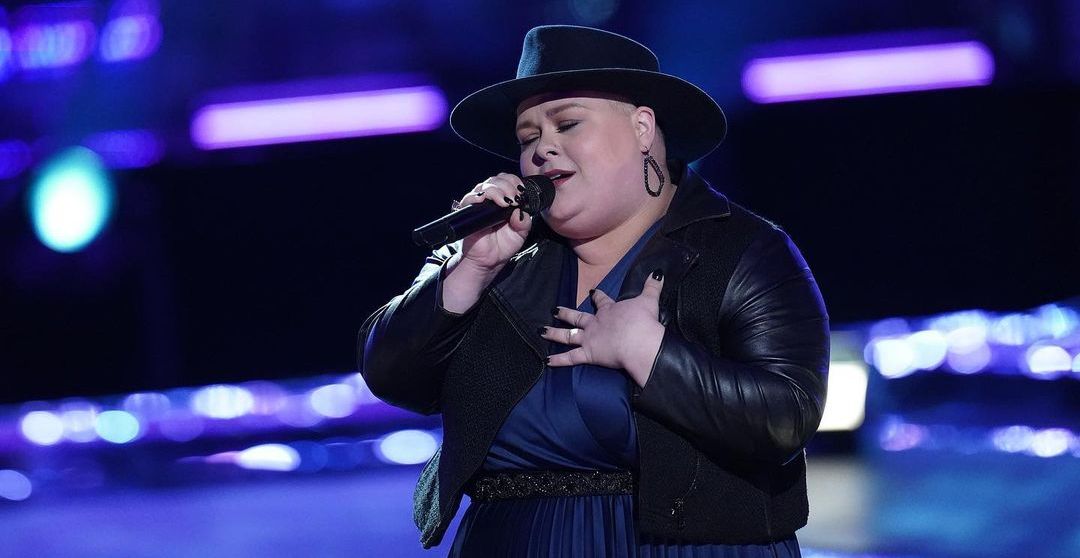 Holly signed up on The Voice aiming to win the competition. "It could be a really good ladder to climb up to different places," Holly told Parade "I would love to win The Voice."
Forbes put in some exceptional performances, picking songs that complimented her voice. She talked to Parade about her approach to the show:
"I just want to be myself and let America know what kind of artist I am. We got to have a hand in picking our songs, so really what I wanted to do was to show America who I am and just try to give the best performance and to be true to myself as an artist."
Holly hoped she would win, but she also knew that she would come against a talented set of singers. There would only be one winner, and she understood that it might not be her. Nevertheless, she perceived mere participation in the show as a victory.
"To have been able to have met so many amazing singers and creative people, not just vocalists, but amazing songwriters who have all these ideas, that is such a big thing," Holly said.
"Even if I don't win – there's only going to be one winner – for me, it's a win just networking and having so many more connections and opportunities than I came with."
Holly has left The Voice, but it's unlikely that it's the last we hear of Holly Forbes. She looks set to have a stellar singing career ahead of her, and it appears like Ariana Grande will have a role to play in it.
The pair have formed a strong bond. "Queen, angel, vocal coach, stage mom, the good witch – love u forever & ever @arianagrande," Holly captioned an early December 2021 photo of the pair.
Ariana tweeted: "Oh my god. I love you so much @hollyforbes. This is absolutely just the beginning and I cannot tell you how excited I am for everything you're going to do. I'm here every step and you are entirely unstoppable, my brilliant friend."
---