Warrick Brown, played by Gary Dourdan, was a fan favorite on the original CSI. Unfortunately, Brown didn't make it to the show's end, with the character passing away at the end of season 8. It's common for characters to drop in and out of long-running shows, but even with that expectation, Brown's death hurt.
After leaving CSI, Gary Dourdan would never hit the heights he did on the CBS show. His star might have faded, but Gary still retains his talent.
Gary's still acting but seems more interested in music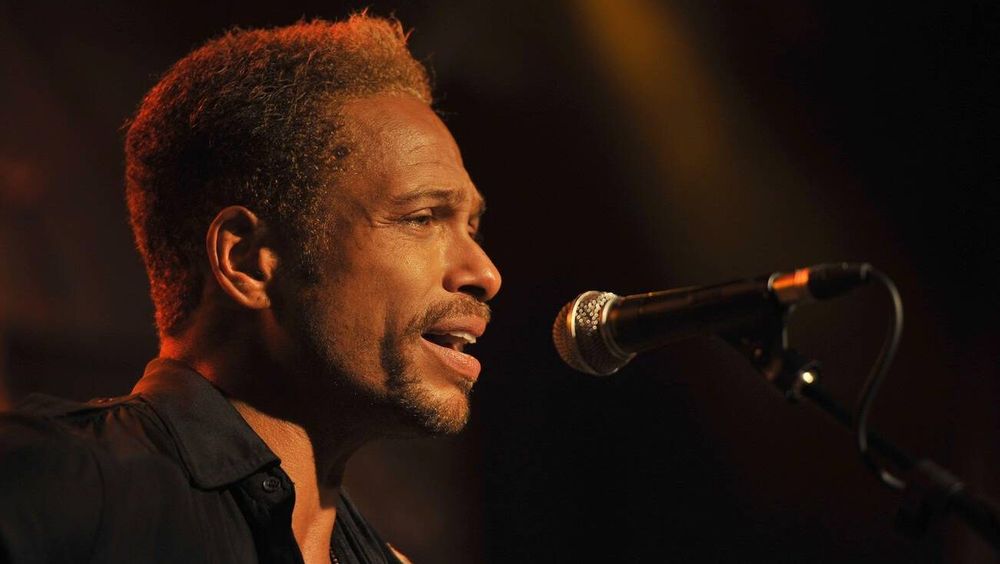 Gary landed several television roles following his exit from CSI, but never as part of the main cast. Notably, he landed recurring roles in Being Mary Jane and Mistresses. In 2021, he played the role of Dr. Malcolm Reynard in First Wives Club and appeared in an episode of The Last O.G.
Dourdan has experienced more success in film, with the actor starring in the 2021 action thriller film Redemption Day. Gary plays Brad Paxton, a U.S. Marine who sneaks into Morocco to rescue his kidnapped wife. The film generally received negative reviews.
Gary has no acting credits in 2021 and hasn't announced any upcoming acting projects. Based on his social media posts, music has become Gary's primary focus.
The actor has always shown interest in music: in 2005, he famously performed alongside hip hop artist DMC at the all-star Live 8 concert. At the time, however, acting took priority over music. With his acting career fading, Gary seems more interested in growing his music career.
In mid-August 2022, Gary announced he would perform at the Global Gift Gala on 14th September 2022. "So honored to perform once again with the GGG… [heart emoji]," Dourdan wrote on Instagram. 
Gary has also been spending more time with his children: Lyric and Nyla. Lyric is a product of Gary's early 90s relationship with Cynthia Hadden; Nyla was born several years later when Gary dated Jennifer Sutton.
The half-siblings have shown interest in entertainment-industry careers: Nyla is a singer and actor who appeared in The King of Staten Island, and Lyric is a musician.
Dourdan experienced several legal troubles after leaving CSI
Gary Dourdan wasn't supposed to leave CSI, but contract renewal issues forced his exit from the hit series. Dourdan didn't seem to take the departure well: he got arrested for possession of cocaine and ecstasy shortly after filming his final scenes. A false rumor emerged claiming the drug charges caused his exit from CSI.
The police found Gary asleep behind the wheel of a car parked facing the wrong direction on a city street. Gary pleaded guilty to possessing cocaine and ecstasy and evaded prison by committing to a rehab program.
Two years later, Dourdan crashed into parked cars on a Los Angeles street. When police arrested him, they found OxyContin, the brand name for the Oxycodone pain killer, the most abused prescription narcotic in the United States. 
In early 2012, pleaded no contest to disturbing the peace, earning a $100 fine. Surprisingly, the judge also dismissed the felony drug possession and drug paraphernalia possession charges. The judge saw Gary's attendance of at least 20 Narcotics Anonymous meetings since the accident as a commitment to rehabilitation and declined to prescribe jail time.
Several months before the dismissal, Gary had successfully applied for chapter 11 bankruptcy. Reports stated that Dourdan owed $1.73 million and had assets totaling a little over $1.8 million. 
Dourdan's next run-in with the law involved the alleged assault of his then-girlfriend, Nicole Cannizzaro. Reports claimed Gary attacked Nicole after she took Nyla without his permission and took her to Whole Foods. Gary allegedly broke Nicole's nose during the assault.
Dourdan avoided prison again, with the judge placing him on five years probation and ordering him to attend weeks of domestic violence counseling and to stay away from Nicole for five years.
In early 2015, Gary filed for chapter 11 bankruptcy, claiming he had $904.35 left in his general bank account and $84.50 in his savings account. Dourdan claimed he couldn't pay the $1,500 monthly child support to his ex Jennifer Sutton and the $14,413.32 he owed to creditors. 
---