Maude Apatow's father, Judd Apatow, has made a habit of embarrassing his daughter on national television. During a 2019 episode of The Late Show with Stephen Colbert, the host played a video of Maude's parents airing out their daughter's dirty linen. Colbert also played a video of a 9-year-old Maude performing the hit song Memory from the musical Cats.
Judd repeated the trick when Maude appeared on The Tonight Show to discuss Euphoria season 2 with Jimmy Fallon. Maude's father sent a clip of a 14-year-old Maude absolutely fangirling on One Direction as she interviewed them for Teen Vogue.
Maude's parents prevented her from pursuing acting before she finished high school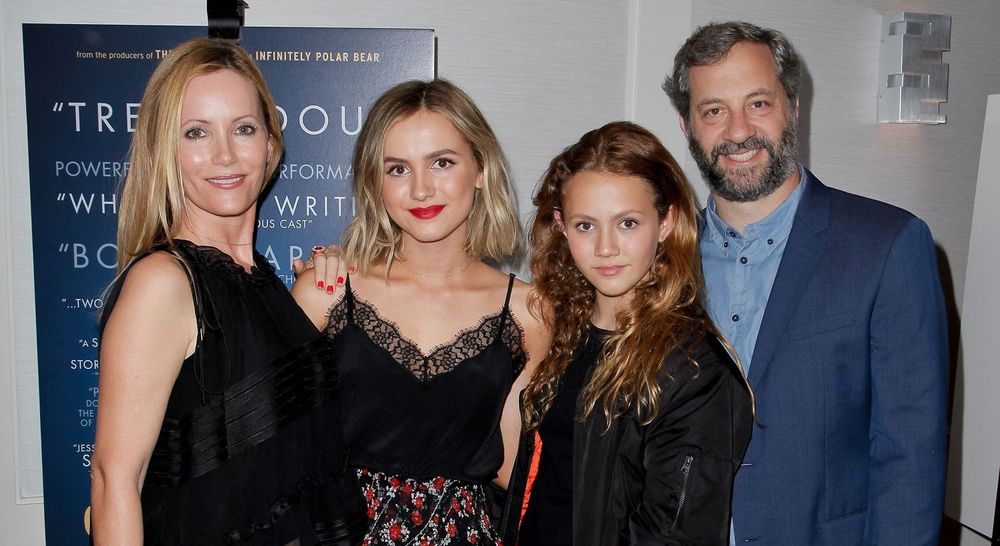 Maude Apatow is the daughter of two Hollywood A-listers: renowned director Judd Apatow and famed actress Leslie Mann. Judd and Leslie are masters of the comedy genre who have collaborated on five projects.
Judd gave Maude and her sister, Iris, their acting debuts in the 2007 film Knocked Up. Leslie also starred in the movie as the mother of Maude and Iris' characters.
Maude had aspirations to branch out from a young age, but Judd and Leslie resolved to keep their daughters close. Iris and Maude kept acting, but only on their father's projects. Maude told Rolling Stone:
"When I was growing up, my parents never let me act in anything that wasn't with them. And I remember, as a kid, wanting to be on Broadway. I really wanted to start working. And it was important to my parents that I finished high school and (was) mature enough to be able to handle myself in those situations without them."
In the same interview, Judd said that he and Leslie wanted the sisters to 'have a normal life for as long as possible.' Maude and Iris hated their parents' stance, but Judd insisted that they set restrictions to protect the kids.
"So our idea was always, 'You can work with us or with our friends, people who can protect you,' because sets are a weird place," Judd said.
Maude has carved a career away from her parents' shadow, but she has no qualms about collaborating with them. Apatow told The Los Angeles Times that she was initially skeptical about working with Judd on The King of Staten Island before acknowledging she had a lot to learn from her dad. Maude said:
"I really look up to him as a mentor figure in my life. I want to be a director someday, and getting to watch my dad do what he does is very important to me. I don't know when I'm ever going to do this again and it just felt like, 'Why would I not do it?'"
Maude's parents have opened up about the struggles of marriage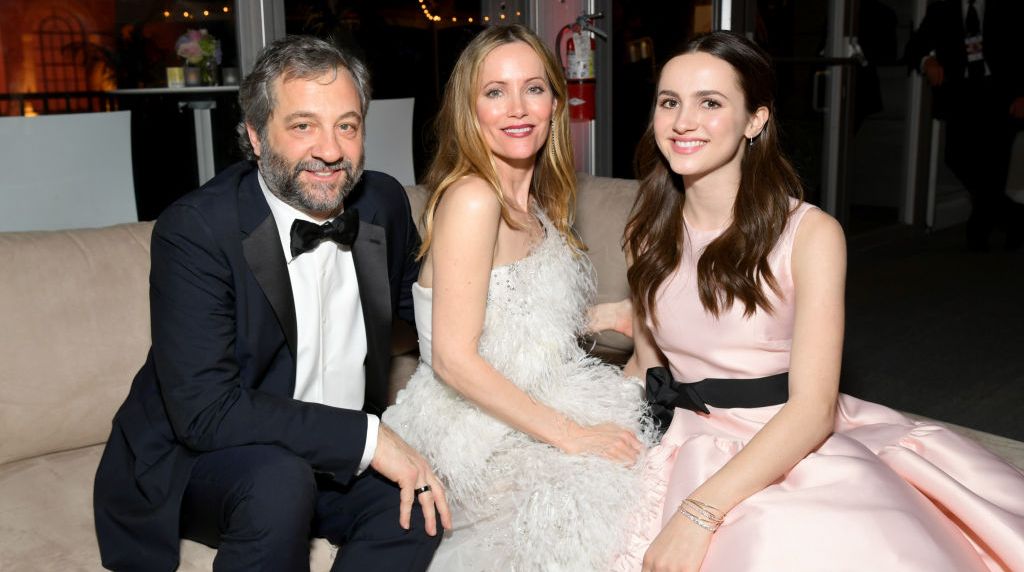 After Leslie Mann completed her audition for The Cable Guy, Judd Apatow said, "I can't believe Mrs. Apatow just walked in the room." (Per Vanity Fair)
Leslie had a crush on the project's director Ben Stiller, but she gave Judd a chance to prove himself. After a couple of dates, Mann realized she'd found her man.
"My previous boyfriend was really mean," Mann told Elle. "And I thought, [Judd's] nice. This is the type of person I should be with. And then we made out after the game. I felt like I was already in love."
The couple wed in early June 1997 in Los Angeles. They welcomed Maude in December 1997 and Iris in October 2002. On their 20th anniversary, Judd described Leslie as 'the greatest thing that has ever happened to me' via Instagram.
In late 2019, Leslie and Judd made headlines for arguing outside an LA restaurant. During an appearance on The View, Judd dismissed the argument as a normal part of marriage:
"We engage [in fights] and I think that's why our relationship is healthy. They you get a call, like, 'What do you say? We saw you guys [fighting].' I was, like, 'Really? Have you been married? Do you know what marriage is?'"
In January 2020, Judd described keeping things interesting after more than two decades of marriage as challenging. He told Us Weekly:
"You have to get very inventive because you've gone through all the good gifts and activity concepts. At some point, you're like white water rafting or getting mariachi bands because nothing's off-limits."
In March 2021, Judd shared a lovely message to his wife on her birthday. The message reiterated how a simple 'I love you' means a lot:
"I love you. That's it. Just that. It's enough. No one has ever meant it more. Not legend. Not J Lo. Not Kelsey Grammar. None of them. I love you."
Maude wouldn't mind if the embarrassing moments from her parents ended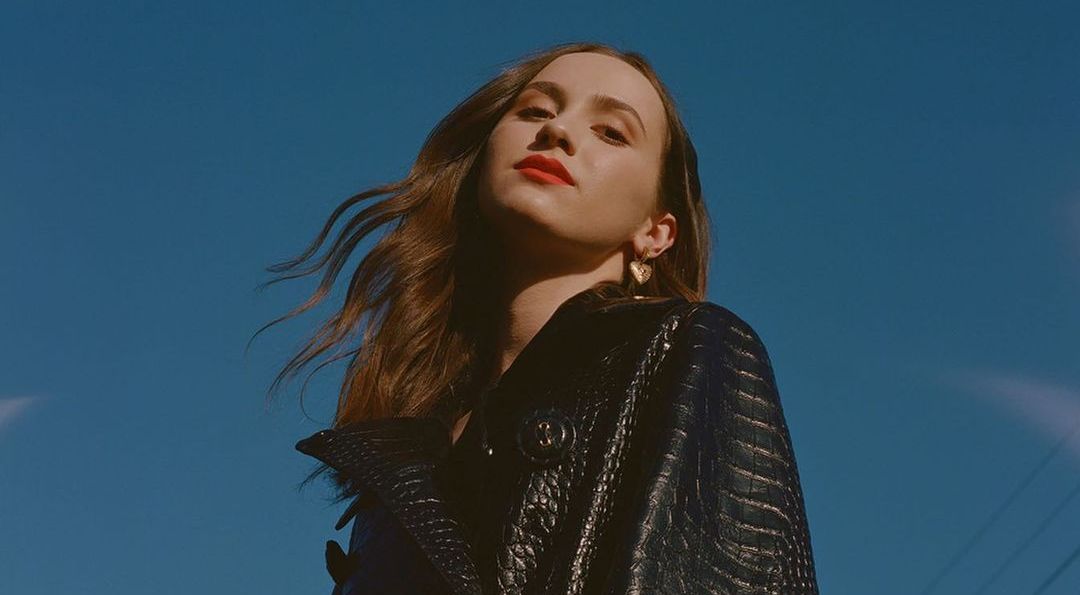 Perhaps unsurprisingly, Maude isn't a fan of her parents sending embarrassing videos to talk show hosts. After watching her parents talk about her drop out from college, her dislike of anything they love, her apparent laziness, and how spoilt she is, Maude told Stephen Colbert:
"I was not happy with my mom saying that. I'm not going to say anything about them because I'm not petty like that."
However, Judd and Leslie don't always embarrass Maude; sometimes, they praise their naturally gifted daughter. Judd told Rolling Stone:
"What I think was so great about Maude is she really could get in the head of what a teenage meltdown looks like, do it on film, kick ass – and then go home and have a real one, two hours later."
Maude also has nice things to say about her parents. Apatow hated their insistence that she complete high school first before pursuing acting, but she now appreciates their decision.
"I'm really glad that I ended up staying in high school," Maude told Rolling Stone. "I feel like when they let me start acting on my own, I was actually ready."
---