Frances Tiafoe claimed the biggest win of his career in the fourth round of the U.S. Open, beating Rafael Nadal in four sets to book a quarter-final match against Andrey Rublev. Tiafoe said he lost track of space and time after winning the entertaining encounter.
The victory over Nadal, who was undefeated in a Grand Slam match in 2022, was all the more special for Tiafoe as his family and girlfriend were in the crowd, cheering him on. Frances said on the court after the match: "I'm happy I won in front of my mom, my dad, my girlfriend and my team."
Tiafoe's parents met in the U.S. after fleeing the civil war in Sierra Leone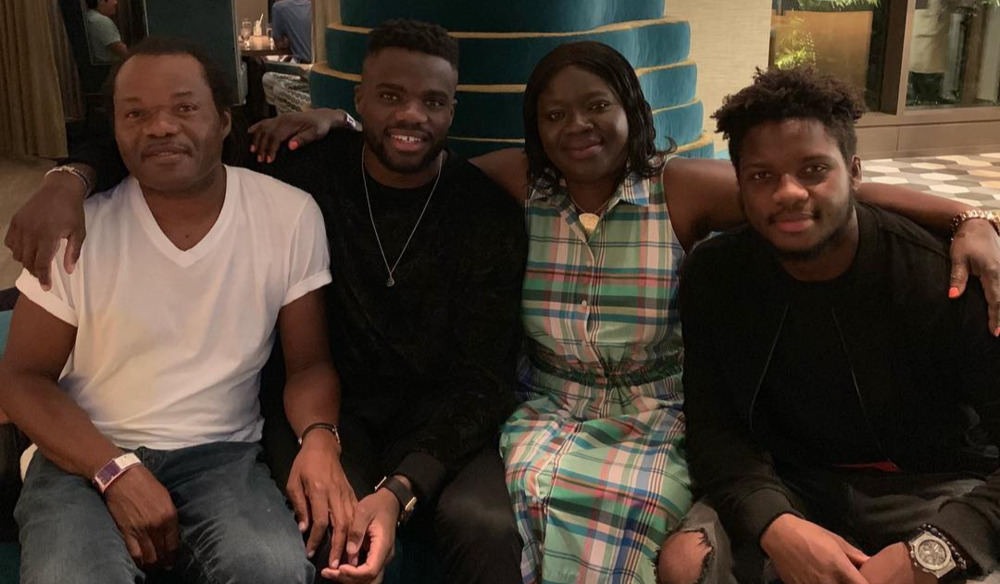 Frances Tiafoe's parents, Constant Tiafoe and Alphina Kamara Tiafoe, fled the civil war in Sierra Leone in the mid-90s and settled in Maryland. "I was going to a funeral every week," Kamara talked to The Washington Post about the war that would claim 50,000 lives and displace millions.
Constant and Alphina met in suburban Washington, D.C., and struck up a relationship. The couple welcomed Frances and his twin brother Franklin on 20th January 1998.
Frances and Franklin didn't enjoy a luxurious life growing up – Constant worked as a laborer and Kamara as a registered nurse – but it was better than life in their native Sierra Leone.
The brothers' trip to Africa when they were eight filled them with a deep appreciation of their parents. Tiafoe told Andscape that he witnessed previously unknown poverty levels:
"People living with lights off for a week, having to shower with cold water, just living a life that was harsh. The poverty there is crazy. You see it on TV, and then you see it up close and it's like, damn. People were really hurting, and there was very little hope."
Tiafoe noted that despite the precarious conditions the kids in Sierra Leone were living in, they weren't complaining, though he felt sorry for them. 'It made me understand that as an American citizen, I had opportunities and I was capable of doing whatever I wanted," he added.
Frances told the BBC that the trip helped him realize that the family was blessed though his parents weren't wealthy. He explained:
"We got food on the table every night, parents who love us, a TV, all the accessories we need. It ain't terrible, you know what I saying? I was definitely not running my mouth after that – I was about the happiest kid in the world."
Frances' father saw tennis as a means to pay for his sons' college education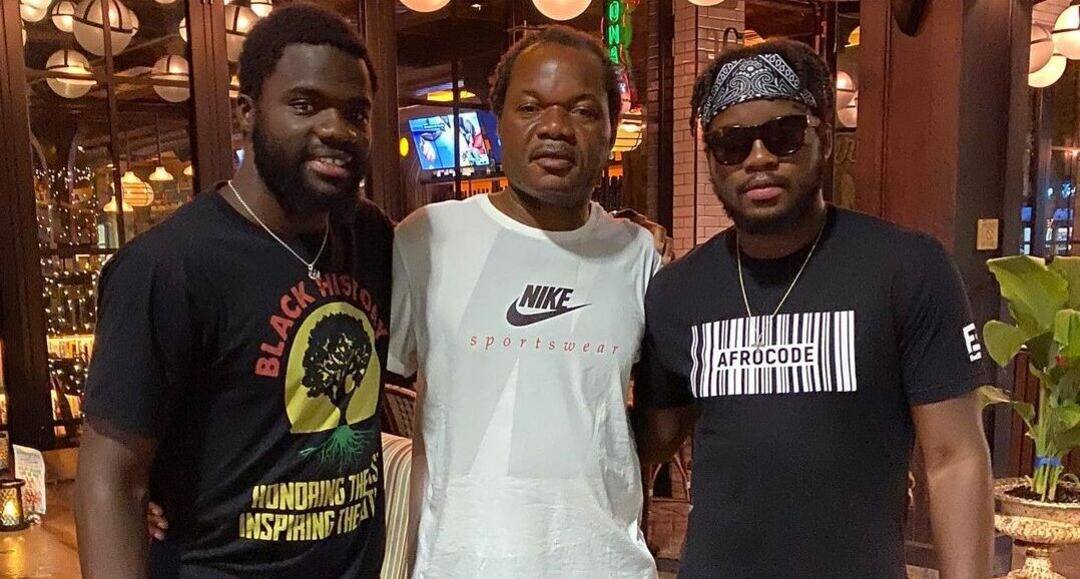 In 1999, Constant secured a construction job at the Junior Tennis Championship Center (JTCC) in suburban Washington D.C. Constant impressed with his work ethic and was hired as the center's custodian.
To make more money, Frances took care of the complex during the day and the clay courts at night. The long hours forced him to stay near the facility, so he converted a vacant room into makeshift living quarters.
Kamara also worked long hours for most of the week, so Frances and Franklin spent many nights sleeping in the converted room. Tiafoe talked to Andscape about the living situation:
"It was a pretty small room. There were two massage tables in there, and my father slept on one and me and my brother were small enough to share the other. My mom's apartment was maybe three minutes away, and we'd stay there on weekends and other days when she was off."
The Tiafoe brothers didn't complain. Constant enrolled his sons for free at the JTCC when they were five. Franklin and Frances had access to world-class facilities, but their parents couldn't afford new training gear.
This led to insults from kids at the facility with privileged backgrounds. "Those poor, poor jokes back then really hurt," Tiafoe said. "It made you feel, in the back of your mind, that you weren't cut from the same cloth."
Despite lacking access to new gear, Tiafoe, driven by talent and hard work, progressed rapidly in the sport. Constant saw tennis as a chance for the brothers to secure scholarships for college education. Tiafoe said:
"Once we got in the game of tennis, it was like my dad was like, It would be awesome if you guys can use this as a full scholarship to school. I mean, we couldn't afford a university. So use the game of tennis."
Tiafoe feels he owes it to his parents to succeed, given their sacrifices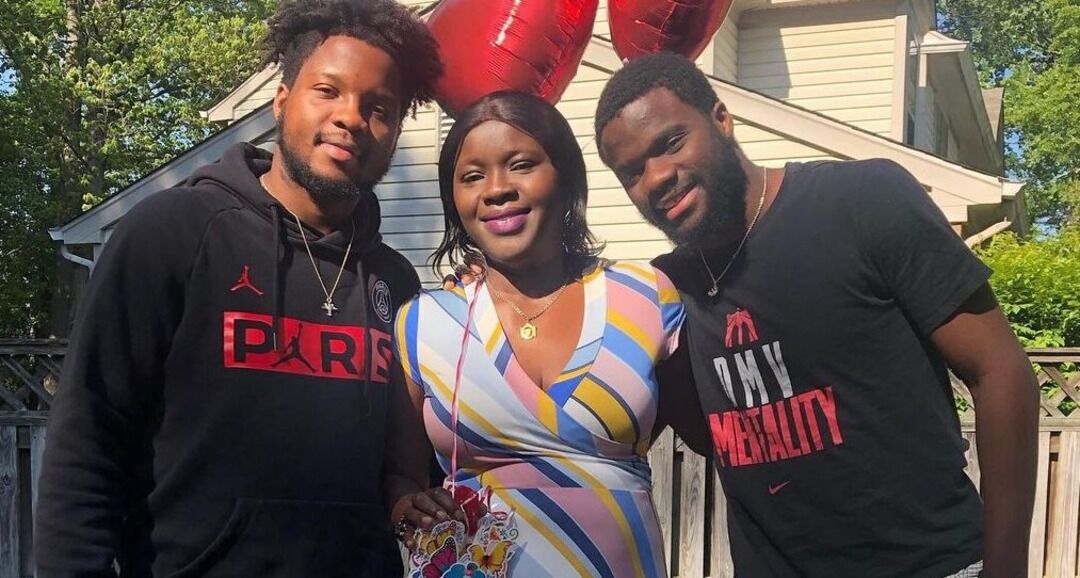 Frances' dreams of playing at the highest tennis levels sparked as he watched the Williams sisters dominate the Grand Slams. He drew motivation to work towards his dreams from his parents' sacrifices and hard work.
"It humbled me and made me serious," Tiafoe told the BBC. "It came into my head pretty quick to use tennis as a way to help not only myself but our family because they have sacrificed so much."
"I tell them all the time, it's not about me," Frances told News 24. "They did loads for me and my twin brother. We couldn't be anymore thankful. Right now I'm just returning the favor. I don't have an excuse never to not compete in a match."
After defeating Rafael Nadal, Tiafoe predicted his parents would never forget the sensational victory. "I can't imagine what's going through their heads," Frances said. "Yeah, I mean, they're going to remember today for the rest of their lives."
Franklin wasn't present during Frances' win against Nadal, but he was doubtlessly proud of his twin's effort. "Not shocked," Franklin wrote on Instagram alongside a photo of the brothers.
"He pushes me, and I push him," Frances told The Washington Post. "He keeps me grounded, he keeps me humble and he keeps me focused."
---