By beating Frances Tiafoe in the US Open, Canadian Felix Auger-Aliassime advanced to his second Grand Slam quarter-final in 2021. His first Grand Slam quarter-final appearance came at Wimbledon following his victory over 4th seed Alexander Zverev. During his prodigious rise through the tennis ranks, Felix has set several records but has also been desperately unlucky.
Auger-Aliassime has played in eight ATP finals and lost all of them. At the 2020 Tokyo Olympics, Felix lost to lowly-ranked Australian Max Purcell before facing upsets at the 2021 Citi Open and 2021 National Bank Open. However, those embarrassing losses will quickly fade if he wins the US Open.
Felix Auger-Aliassime's father was his tennis coach until the age of 13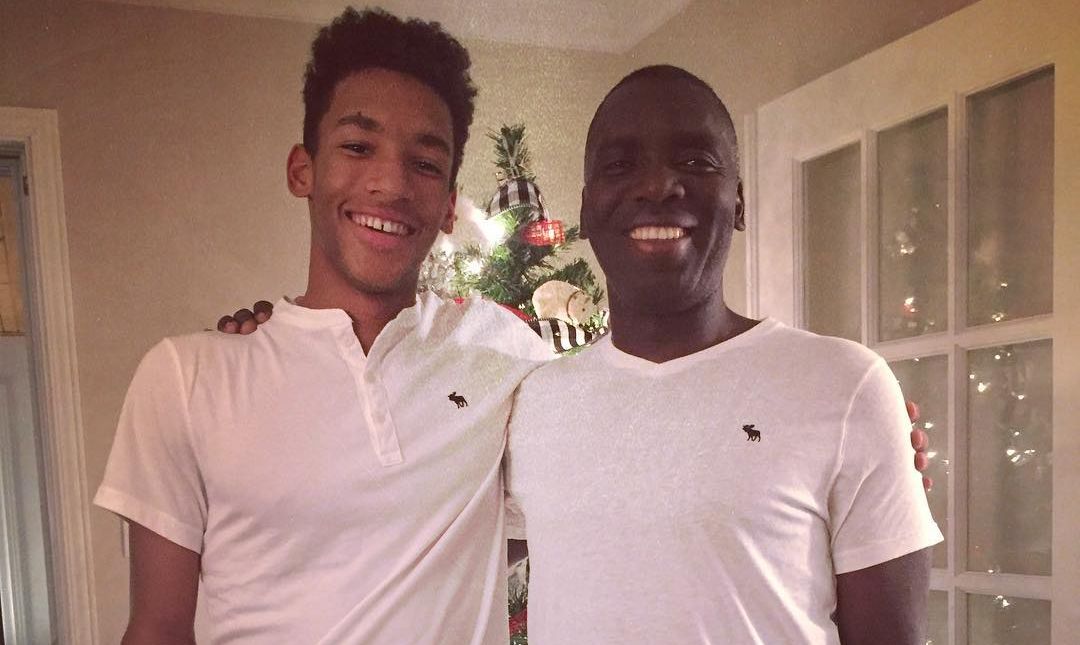 Felix Auger-Aliassime was born on 8th August 2000 in Montreal, Quebec, Canada, to Sam Aliassime and Marie Auger. Sam has Togolese roots, and Marie Auger is of French-Canadian heritage. Sam and Marie gave Felix and his sister, Malika, the name Auger-Aliassime to represent the children's dual roots.
After his defeat of Frances Tiafoe to advance to the 2021 US Open quarter-final, Felix stated that he and compatriot Leylah Fernandez had tough childhoods. The 19-year-old Leylah has advanced to the Women's quarter-final after defeating Naomi Osaka and Angelique Kerber.
"We've come a long way, Frances and I," Auger-Aliassime told ESPN. "Our families have tough backgrounds, both of us."
Sam Aliassime emigrated from Togo, settled in Canada, and later married children's psychology teacher Marie Auger. Canada's young talents usually favor hockey over other sports, but Felix preferred tennis.
"My mom isn't a sports fan, and my dad didn't know what hockey was until he got to Canada," Felix told ESPN. "Our parents wanted me to be a complete athlete, so we played all sports, but tennis always was at the top."
Felix played under Sam until he was 13 years old. After moving on to professional coaches, Felix's game stepped up a notch. "From that point, I really go to another level," Felix said.
Auger-Aliassime agreed with his parents that he would decide on his tennis future after graduating high school. "I would finish high school with good grades, and then, depending on where my level in tennis was, either go to university or go pro," Felix told ESPN.
Felix never made it to university, as his performances in junior tournaments set him apart as a future star. While Sam handled the sports side of things, Marie Auger ensured that Felix remained grounded and motivated. She told Tennis Canada:
"I tried to be the balance at home. I have good communication with my kids and they know that they can confide in me. It is not always easy being the parent of a professional tennis player, but I have grown into that role. When Felix is playing in a tennis tournament, he is at work. I keep a positive attitude and make sure he feels supported, but I leave the tennis up to him."
Felix's mother is more proud of Felix's humanity than she is of his sporting achievements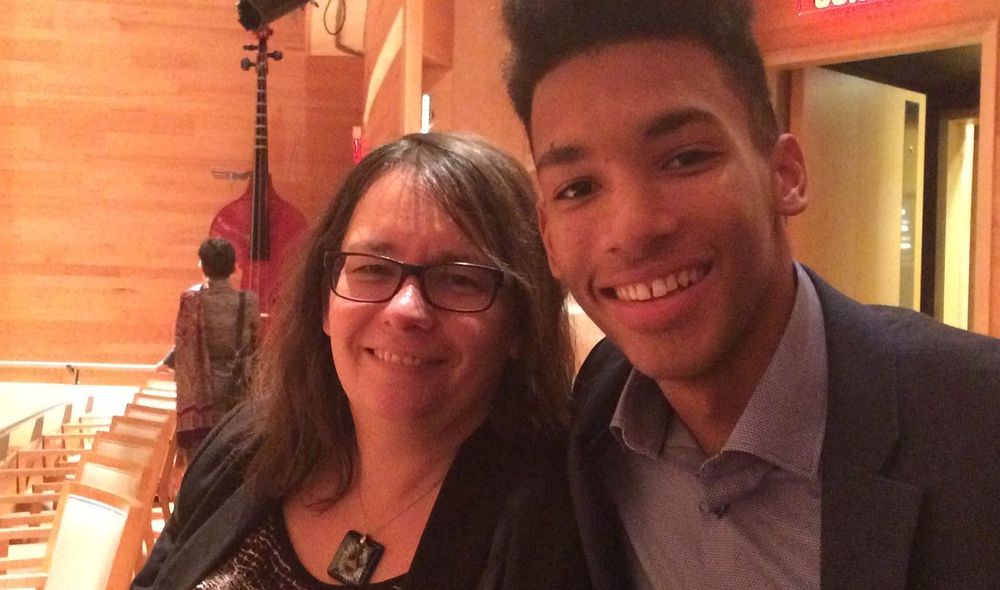 "He [Felix] is not just a good player, he is a good person," Marie told Tennis Canada.
She said that she always focuses on his attitude on the court. Felix is no stranger to making his feelings known on the court: He questions line calls, gestures to his friends and family, and shakes his head in disgust whenever a decision goes against him.
However, he always maintains a calmness that underpins his ability to respond to disappointment. Felix backs up his mental fortitude with displays of humanity rarely shown in competitive sport. Marie talked to Tennis Canada about one of Felix's most heartwarming moments:
"I remember that when Felix was younger, he had just won an important junior tournament. After the match, he noticed that his opponent was in tears due to the loss. Right away, Felix went to get Kleenex that he kept in his tennis bag and brought it to the other player. Even though he won the title and played some great tennis, that was my favorite moment from the entire tournament."
Marie believes that she's done a stellar job raising Felix as a compassionate human being. "Of all the jobs that I have had in my life, my job as a mom has been my most successful," Marie added.
Auger-Aliassime spent some much-needed time with family during the coronavirus pandemic
In April 2020, Felix updated ATP Tour on his family's well-being during the enforced lockdown. He stated that everyone was healthy and that he'd been using the extra time to make memories with family. 
"I'm also making sure I take enough time to rest and spend time with my family," Felix wrote. "Our family rarely has opportunities to be together for such an extended period because of my career. It's probably going to go on for weeks and months more, so it's good to feel like it's back in the day when I was a kid, spending time with my sister and parents."
Felix kept up his competitive edge by playing board games with his mom and sister. He stated that he enjoyed the games because they never had a clear winner. "Even though I'm not on the court, I need to find a way to be competitive in some part of my life," Felix stated.
"I beat my mom by a few points the other day, so the games have been pretty tight. It's been a lot of fun."
---