Antonia Gentry is an American actress who has shot to fame following the popularity of the new Netflix drama Ginny and Georgia. Gentry portrays Ginny, a 15-year old girl who has grown tired of moving around America with her mom Georgia (Brianne Howey), for the past decade. A sense of stability beckons, however, as the pair settles in a sleepy New England town.
Unfortunately, Georgia soon finds out that she can't outrun or hide from her mysterious past. Ginny and Georgia presents Antonia's breakout role, but she has appeared in other shows, including Candy Jar and Raising Dion.
This piece will look at Antonia's parents and ethnicity, her career, her relationship status, and her surprising feud with Taylor Swift's fans.
In light of BLM protests, Antonia spoke out about the abuse she experienced for being biracial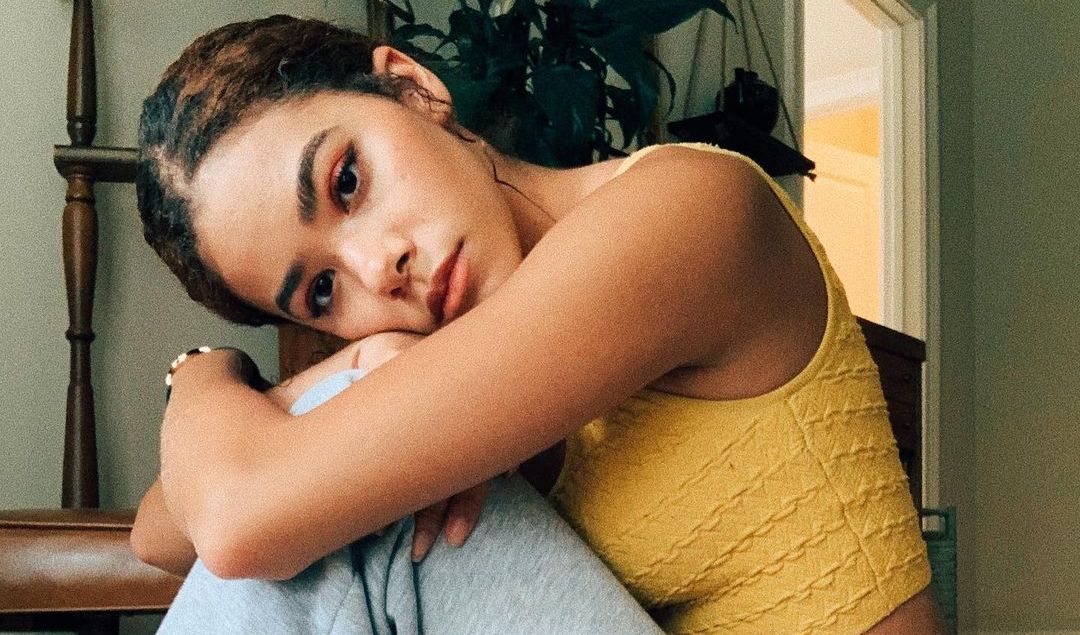 Antonia Gentry was born on 25th September 1997 in Atlanta, Georgia, to Sandra and Tony Gentry. Tony is American, and Sandra is Jamaican. Gentry didn't have an easy time growing up biracial in Atlanta, but in her mom, she had someone to confide in and gather advice from. Her character Ginny has no one in her life that she can talk to about race. Gentry told Teen Vogue:
"My mom is Black, she's from Jamaica. [Growing up] my mom was someone who I could confide in if I ever felt a certain way about my identity, because she understood, her being a Black woman. Ginny doesn't really have that with her mom."
Gentry contributed to the Black Lives Matter movement by detailing her experiences as a biracial youth. She wrote an impassioned message on Instagram urging people to not only acknowledge that racism is a problem in the USA but also take steps toward eliminating the vice. Part of her post read:
"I have experienced racism all my life. Whether it was white kids in school making jokes about my father marrying a 'monkey', being called a 'mixed-mongrel mutt', being called any colorful name under the sun, being told by white boys 'you look better with your hair straight', or being told by white girls 'I'd love to have a mixed baby but I don't want to deal with all that nappy hair', 'for a black girl, you are pretty.'"
The showrunners on Ginny and Georgia allowed Antonia to incorporate her real-life experiences in the show. The creators also invited award-winning director Anya Adams and staff writer Brianna Belser, both of whom are biracial, to contribute toward creating a wholesome storyline for Ginny. "There are some lines in the show from other characters that are said to Ginny that are actual quotes from my real life, that people have said to me," Ginny told Teen Vogue. 
For Antonia, the show is a triumph because of its storytelling and its diverse casting. She told W Magazine that she didn't grow up seeing people like her on-screen: "When I was growing up, I never saw a biracial lead. I didn't see interracial couples or narratives often displayed in television or movies, and that was something I didn't realize I wish I had until later on."
Gentry suffered from blood clots as she traveled back and forth during auditioning for Ginny and Georgia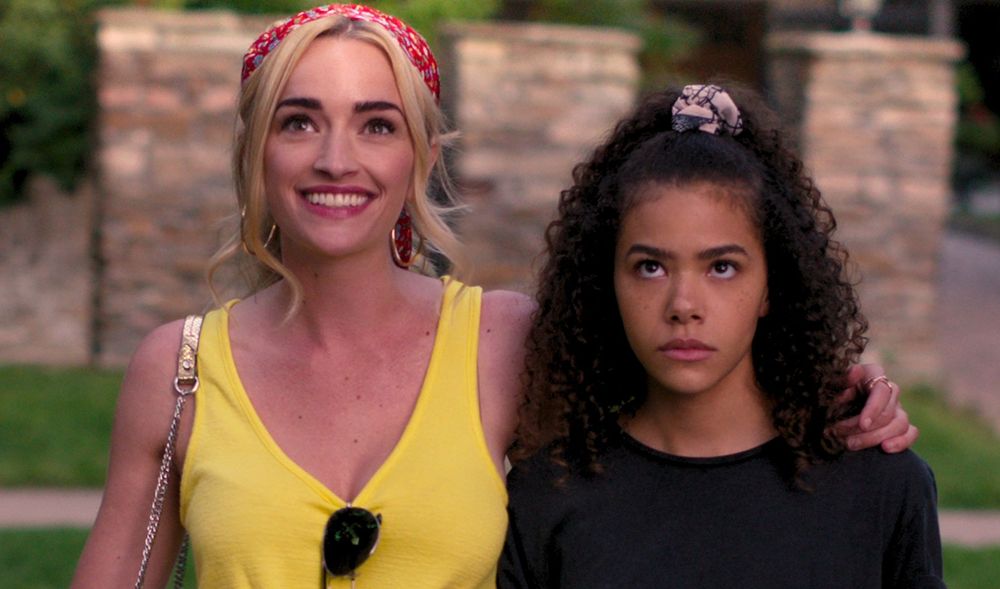 Antonia has known that she wanted to become an actress since the age of 5, she told Teen Vogue. She got her start in community theatre, participating in plays written by her mother, who is an artist and a poet. Gentry talked to Teen Vogue about filming skits with her father's camera as a child: "I would put on little character acts, and in one of [them] I actually say to the camera, 'I think I'm going to become an actress.'"
As part of Emory University's Rathskellar Comedy Improv group, Antonia sharpened her acting and comedic skills. She landed her first acting roles during her time at Emory University. She admits that it was tough balancing full-time studies, a part-time job, and auditioning for roles, but it worked out in the end.
The script for Ginny and Georgia landed on Antonia's desk weeks before her graduation. She was overwhelmed with graduation preparations, but she found time to film an audition tape. Gentry was so busy that she almost forgot to send the tape. She told Entertainment Weekly that she was surprised that she got a call back:
"I was graduating the same week that I got the audition, so I was very swamped with all of my finals and exams. I was kind of stressed out, but then I got this really, really cool script and I thought, 'Okay, well, I'm just gonna do a tape and think nothing of it' because I had all this other stuff going on. They ended up loving it and calling me back."
Antonia was so determined to secure the role that she developed blood clots due to her travels from America to Canada to complete auditions. She told Teen Vogue that she urged doctors to find a permanent solution to the problem as she didn't have time to meet regular doctor's appointments. She explained:
"I was like, 'Listen, I'm going to Canada [to film the show]. We gotta fix this, ASAP' I'm fine now, [and] that was kind of hard, but I wanted it to work. This was my dream. It's a very serious thing, I don't want to make it light, it was very scary – but I wanted to make sure that I did everything I could to follow through with this. And I'm so glad I was able to."
Antonia used her love for Karaoke to bond with her castmates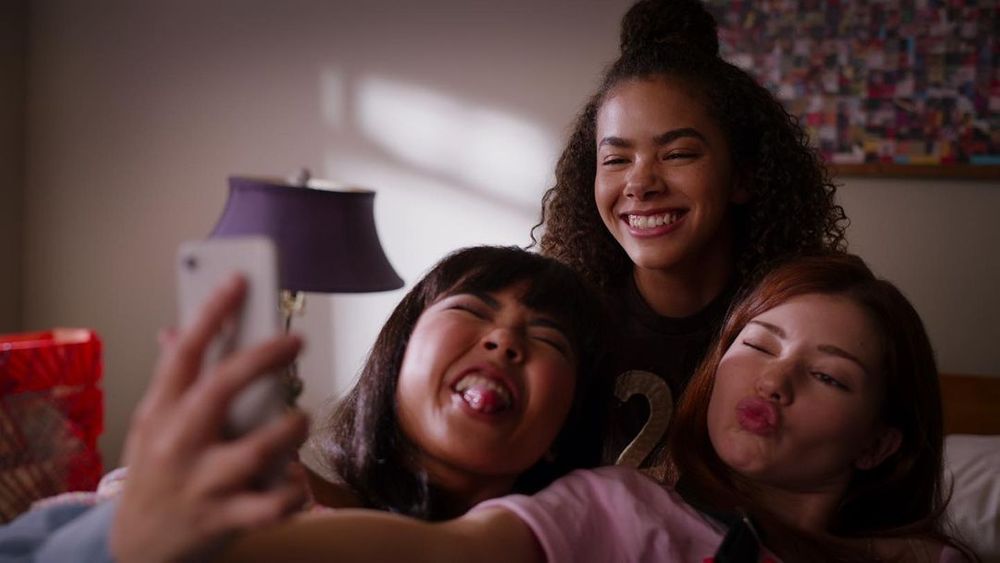 After securing her role in Ginny and Georgia, Antonia set out to bond with her castmates. She exploited her 'unhealthy relationship with karaoke' to achieve her goal. "[We] all went to a karaoke night shortly after we started filming," Antonia told Entertainment Weekly. "So we went to a karaoke bar and to break the ice, I just started singing 'Chandelier' by Sia from the top of my lungs and then everyone joined it."
Given that she is one of the title characters, Ginny's story has garnered plenty of discussion in the media and on the internet. Antonia acknowledges that Ginny's story is important, but there are other compelling and diverse stories in the show that people can resonate with. She explained:
"I think we just really want audiences to be able to relate to literally any one of the characters. They are all so multifaceted and complex. It's a very fun show and it has a lot of heart and I would love it if audiences could take something away that they can relate to, and feel seen."
Gentry and her composer boyfriend Ezra Pounds have been dating since 2012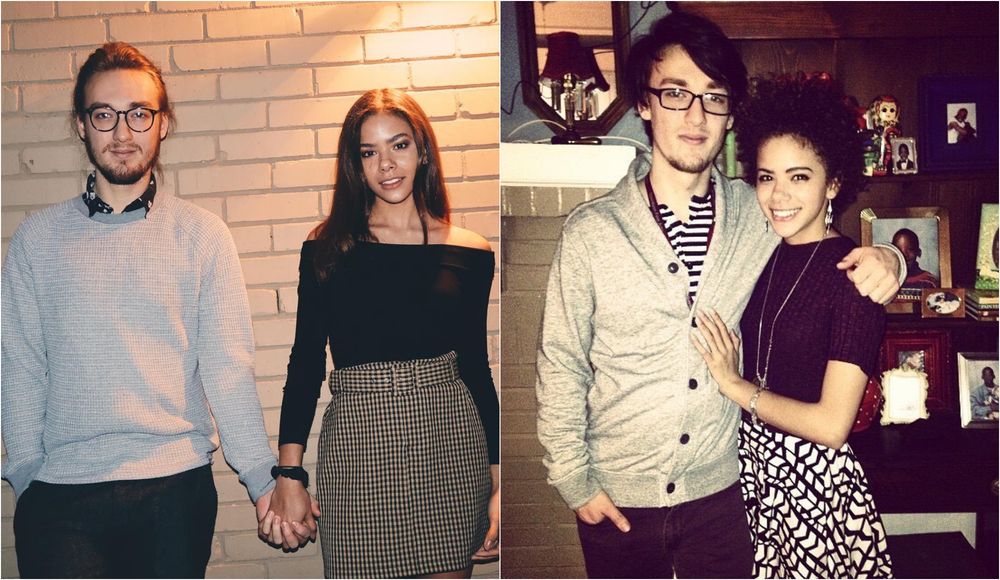 Gentry and her high school sweetheart Ezra Pounds have been dating for nearly a decade. Ezra's Instagram page reveals that he is a composer and producer based in Atlanta. The couple has plenty of photos together posted on social media. On 25th September 2019, Ezra dedicated this lovely message to Antonia via Instagram:
"With every passing year you are more beautiful to me. Hold onto your work with high regard and never stop pushing for what you believe in. You are amongst the world's most ambitious and talented artists. Your energy & drive continues to motivate me every day. I love you so much for this and I seriously can't wait to be with you again. Happy birthday to the 'lovely girl.'"
Antonia drew the ire of Taylor Swift's fans after her on-screen character referenced Taylor Swift's love life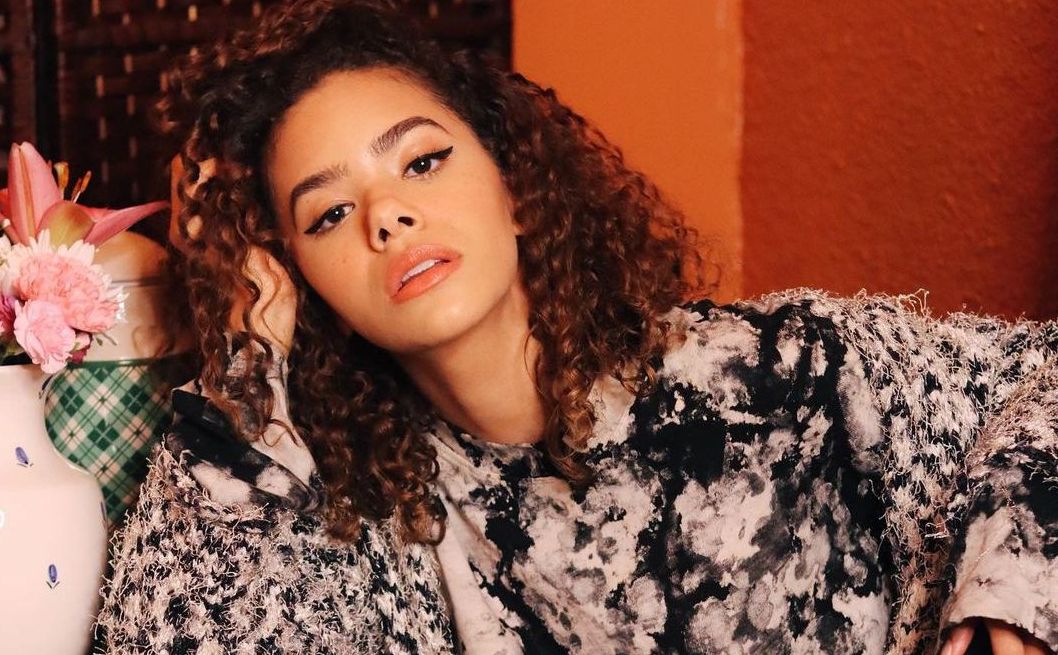 "You go through men faster than Taylor Swift," Ginny scoffed at her mother Georgia during an argument in the final episode of Ginny and Georgia. Ginny's comment referred to her mom's tendency to strike a new romance every time they settled somewhere. Well, Taylor Swift didn't take kindly to the reference. She tweeted as follows alongside a screenshot of Ginny's statement:
"Hey Ginny & Georgia, 2010 called and it wants its lazy deeply sexist joke back. How about we stop degrading hard working women by defining this horse shit as FuNny. Also, @netflix after Miss Americana this outfit doesn't look cute on you. Happy Women's History Month I guess."
Taylor's tweet sparked a campaign characterized by her followers spamming Netflix's social media posts with the comment 'RESPECT TAYLOR SWIFT.' Unfortunately, Antonia also became a target of harassment because of her character's statement.
Considering how the media has portrayed Taylor Swift's love life, Taylor has the right to express her anger at the line. However, Taylor is no stranger to poking fun at her dating life. Moreover, Ginny on Ginny and Georgia is no stranger to displaying her insensitive side.
No matter what side you lie, Antonia doesn't deserve blame for her role in the saga. She didn't come up with the inconsiderate line, and she uttered it in her portrayal of a brilliant yet flawed fictional 15-year old girl. She simply shouldn't be the victim of online hate.
---