Simone Arianne Biles is America's most decorated gymnast. She is regarded by many as one of the greatest gymnasts ever. The 23-year-old athlete is only four medals away from overtaking Vitaly Scherbo to become the world's most decorated gymnast. Biles is widely expected to achieve this feat soon. In her first Olympic Games in Rio, she won four gold medals and one bronze.
She has won 19 gold medals in World Championships since her career began. To get to where she is, Simone had to overcome adversity in her personal life. Her parents, Ron and Nellie Biles, played a crucial role in offering Simone the platform she needed to succeed.
This piece will look at Simone's adoption by her parents, Nellie's role in Simone's career, and Simone's relationship with her biological mom.
Simone's grandparents adopted her and her sister when she was six years old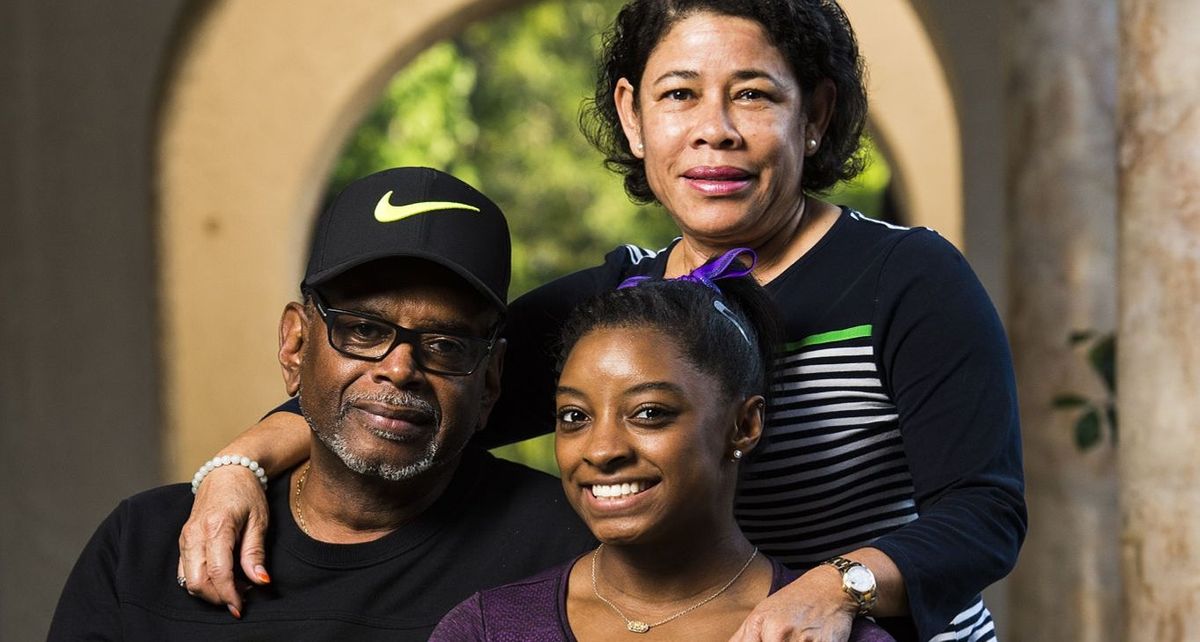 Simone was born on 14th March 1997 to Shanon Biles in Columbus, Ohio. Shanon struggled with alcohol and drug abuse, and the authorities found her unfit to take care of Simone and her siblings Tevin, Ashley, and Adria. The children went in and out of foster care until Simone's maternal grandfather decided to intervene. According to NBC News, Ron said:
"The fact that part of my family, my blood, was living with strangers, that troubled me, the fact that my daughter was having that many problems."
Ron and his wife Nellie adopted Simone and Adria while Ron's sister adopted Tevin and Ashley. Nellie is Ron's wife, but she isn't biologically related to Simone and her siblings. Nevertheless, Simone considers her grandparents to be her father and mother. Simone tearfully thanked her mom and dad for adopting her during an episode of Dancing With the Stars. She stated:
"I never had mom to run to. I do remember always being hungry and afraid. At 3 years old, I was placed in foster care… Whenever we had visits with my grandpa, I was so excited. That was the person I always wanted to see walk into the foster home. My parents saved me… There's nothing I could say to them to thank them enough."
Simone shared that she and her siblings struggled to find food while in foster care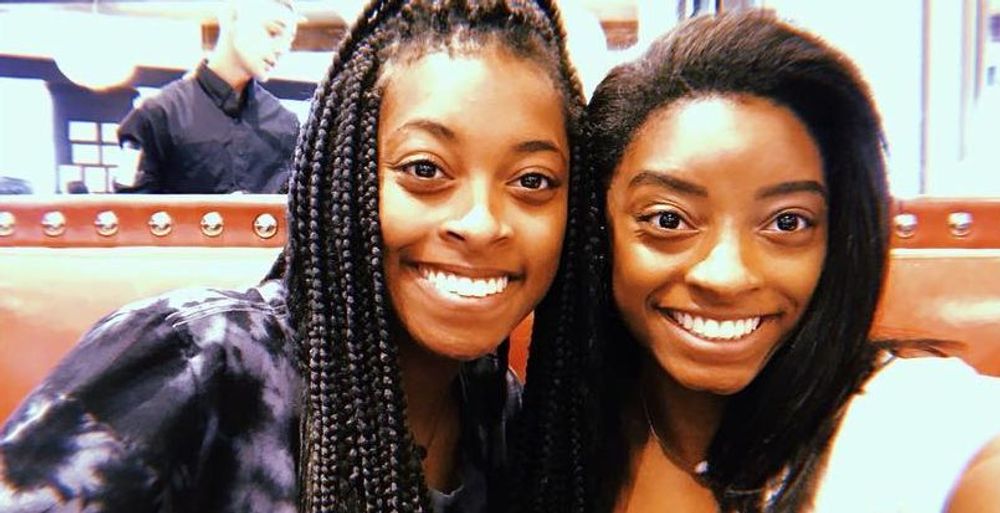 In a candid episode of her Facebook Watch series, Simone Vs. Herself, Simone talked about her struggles growing up. She stated that she doesn't remember much about foster care, but she does remember being taken from her mom.
Simone added that despite the hardship, she appreciated staying in the same place as her siblings. "We were very fortunate that we actually got to stay with our siblings because a lot of the time you either get regrouped from home to home to home or you and your siblings get split up," she stated.
Biles explained that her hatred of cats stemmed from an experience she had at one foster home. As Simone and her siblings battled hunger, the foster parent prioritized feeding a street cat before feeding the kids. "I remember there was this cat around the house and I'd be so hungry," she said. "They would feed the cat and I'm like, 'Where the heck is my food."
"She always fed it, but she never fed us." Simone's grandparents intervened at the right time. Simone said that they gave her a 'second shot' in life. The star gymnast explained:
"And I feel like I would be where I am unless that turning point happened. I would still be Simone Biles, probably not Simone Biles that everybody else knows. But I also believe everything happens for a reason and I'm forever grateful for that because I definitely got a second shot at life."
Nellie shared that it took some time before she felt like a mother to Simone and her younger sister Adria. In a moment of honesty, she stated that she had barriers because they were not her biological children. However, as time went by, she developed a deep emotional connection with the children and finally felt like their mother. Nellie explained:
"I remember praying for that bonding. Because telling them that you love them and you care for them; that's all words. But then you wake up one day, and you realize that you would do anything for these children. And that you would die for these children. And when that feeling comes, that's when you know you are truly a mother."
Simone's mom created a family support system for Simone to rely on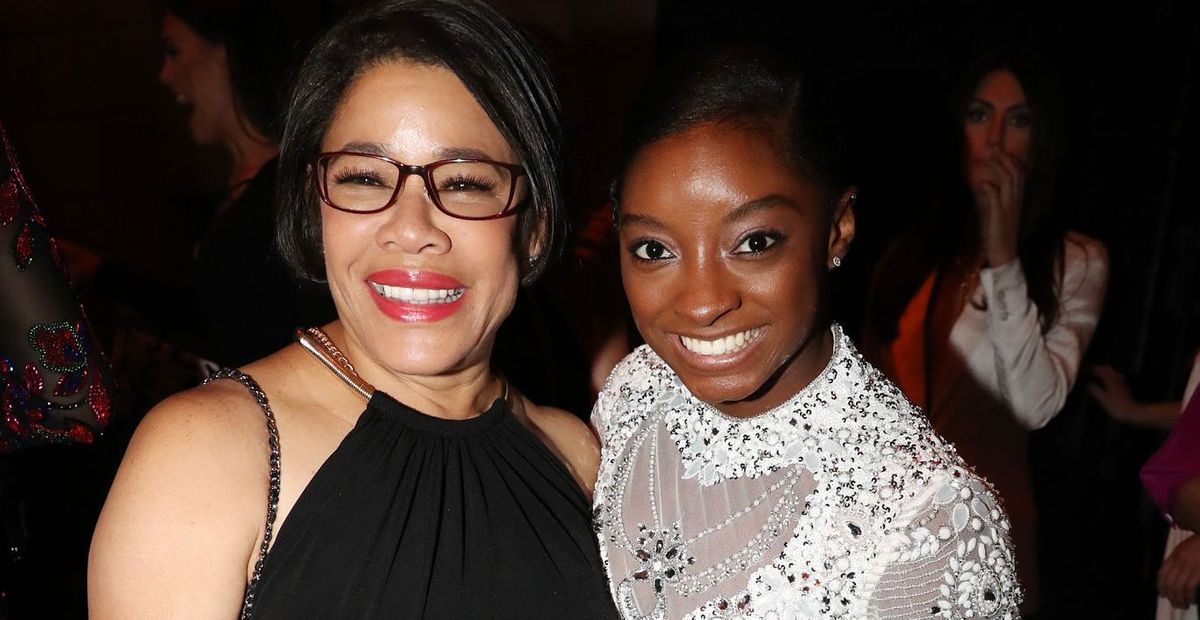 Simone's talent became clear for all to see after she settled with her parents in Texas. Ron and Nellie supported Simone's love for gymnastics, but they saw it as a hobby rather than something Simone could participate in competitively. Their perspective changed after Simone won her first all-around at the American Classic in Texas.
Physically, Biles was a force to be reckoned with, but she suffered mentally and struggled to balance schoolwork and gymnastics. As a result, her form dipped. With the help of her mom and psychologists, Simone regained her mental strength and her winning touch. After that experience, Nellie set about creating a home environment in which Nelly could flourish.
Nellie created a support system for Simone, which included her family and some of her friends. Every Sunday, Simone, her sister, two half-brothers, and parents attended church and had a family dinner together. Seventeen friends and family traveled to Rio to support Simone at the Olympics. Nellie told ESPN:
"We brought a group of 17 family members and friends to Rio with us, just to support her. So having such a huge amount of support in general, was quite memorable. Each time we came back from competition, we'd all sit down to celebrate as a group."
Ron and Nellie shared a kiss every time that Simone successfully completed a routine at the Rio Olympics.
Simone's biological mother hopes to reunite with her daughter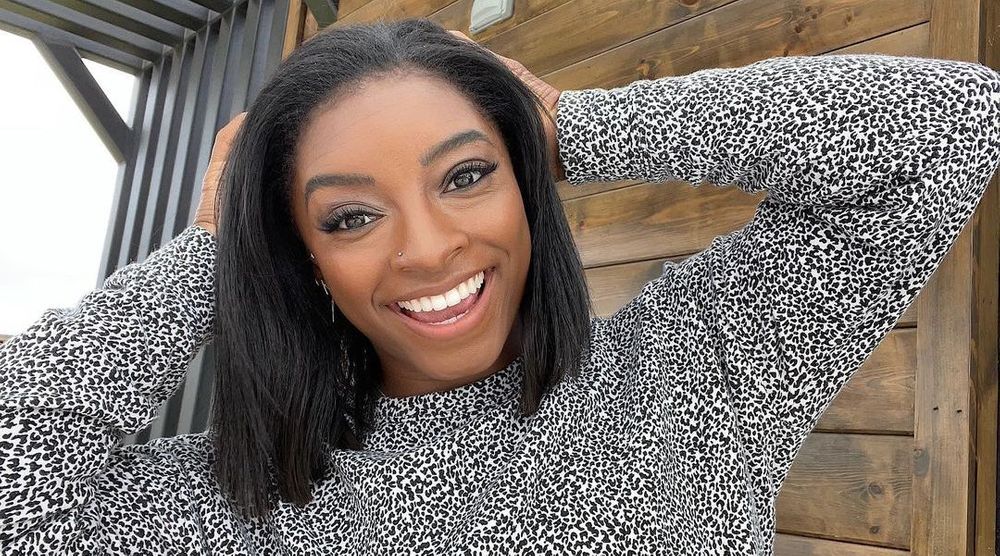 Shanon Biles hopes to reconnect with a daughter she lost so many years ago. She told Mail Online that the authorities made the right decision to put Simone in Ron and Nellie's care. Shanon told the outlet:
"It took me six years before I saw my children again. I was respecting my Dad to let the kids' transition he felt that was the best thing for them. It was hard to give up my kids but I had to do what I had to, I wasn't able to care for them. I was still using and he didn't want me coming in and out of their lives when I wasn't right."
Shanon further stated that she's been sober since 2007 and working to rebuild her life and her connection to her children. However, she claims that she doesn't want to rush the process. She speaks with Simone, but their conversations are brief. Shanon continued:
"I want to tell her what really happened when I was younger but I keep waiting for the right time… There's a lot of stuff I want to talk to Simone about but I've been respecting them [Ronald and Nellie]… And who am I? I'm outside looking in. Even though I'm her biological mom, I have to respect them."
She also revealed that Simone's biological dad, Kelvin Clemons, calls her regularly to talk about Simone. It's unclear whether Shanon has mended her relationship with Biles, but we do know that Simone has an abundance of motherly love. On 18th February, Simone wished Nellie a happy birthday via an Instagram post with the caption:
"Happy Birthday Momma Biles. Thanks for making all things happen & being a rock in my life! Forever grateful for you! Can't wait to celebrate you tonight!!"
---