Duncan Robinson is an American basketball player for the Miami Heat of the NBA. The Maine native played for the Williams College before lining up for the University of Michigan. In his first season, he led the Big Ten Conference in three-point shooting percentage. In his three seasons for the team, Duncan developed a penchant for making game-changing three-point shots late in games.
Robison went undrafted in the 2018 NBA draft but signed a Summer League contract with the Miami Heat. Thanks to good decision making and a bit of luck, Duncan rose the ranks to the first team. Duncan is currently considered one of the best long-distance shooters in the NBA.
This piece will look at Duncan's dating life. He is currently dating Caroline Nava.
Duncan tried to keep his relationship away from the limelight, but his girlfriend was revealed to be Caroline Nava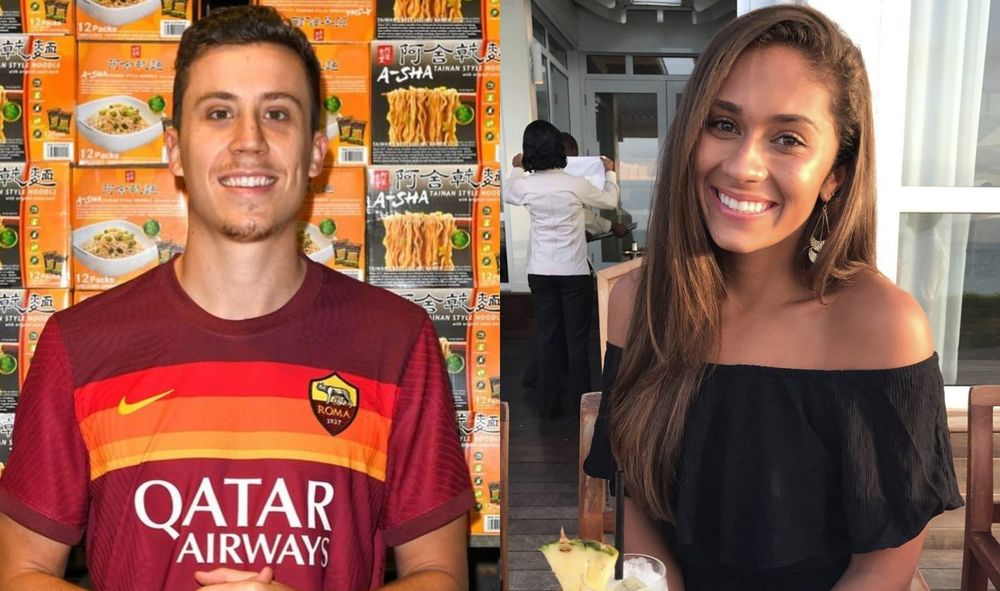 Duncan is notoriously private about his dating life as his social media pages don't provide any hints as to who he might be dating. However, in October 2020, Awesemo gained access to Caroline Nava's private Instagram and discovered that she is Duncan's girlfriend.
There are plenty of photos on her page which reveal that she is dating the NBA star.
Duncan's girlfriend came under criticism for being a Donald Trump supporter
The political climate in the United States was quite tense in 2020 as it was an election year. As such, some Twitter users weren't pleased to find out that Caroline Nava is a President Trump supporter.
President Trump's critics vilified her for supporting the outgoing controversial president. Furthermore, they criticized Robinson for picking her as a partner. Thankfully, some appreciated that love can exist between two people with divergent political views.
---