Justin Fields is an American football quarterback for Ohio State. Fields attended Harrison High School in Kennesaw, Georgia, before withdrawing his commitment to Penn State to join the University of Georgia. Justin announced his decision to transfer to Ohio State after Georgia lost to Alabama in the 2018 SEC Championship Game.
NCAA rules provide that a player sit out a year after a transfer, but the NCAA allowed Justin to play for Ohio State immediately after his arrival. Justin had an outstanding 2019 season in which he finished third in Heisman Trophy voting.
This piece will look at Justin Fields' parents.
Justin's dad played college football but a career in the NFL didn't work out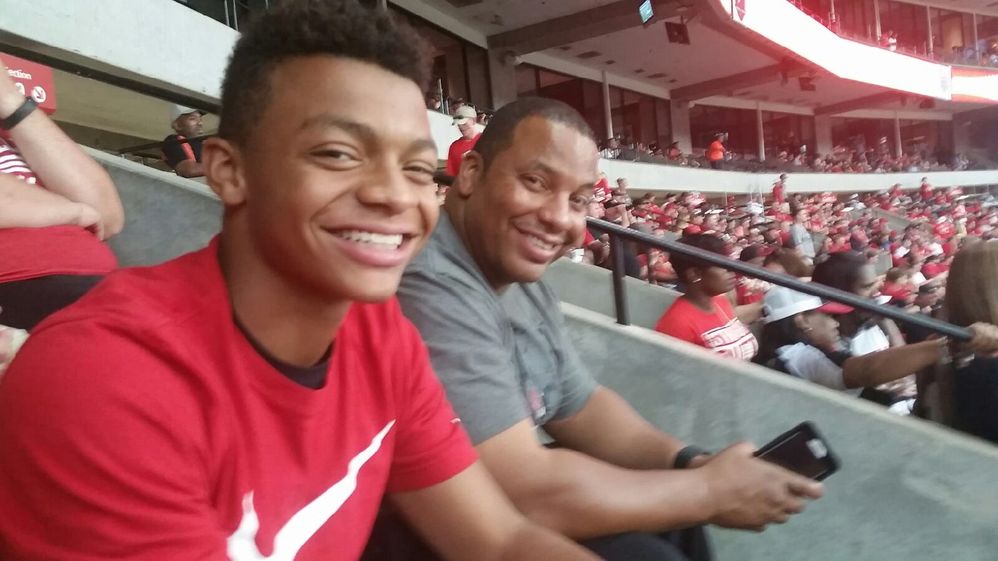 Justin was born on 5th March 1999 to Ivant 'Pablo' Fields and Gina Tobey. Ivant was a linebacker for Eastern Kentucky University, but he failed to make it to the NFL after college football. Instead, he joined the Atlanta Police Department in 1990 through to 2012.
Ivant's football career didn't work out, but he's worked hard to ensure that his son plays at the highest level. He has supported Justin every step of the way, infusing him with words of inspiration and guiding him in times of hardship. In June 2018, Justin posted a video on Twitter thanking Ivant for his support. "Happy Father's Day to the man that has helped me the man that has helped me through all of my tough times," Justin wrote. "I love you."
Justin's talent and skill are undoubted, but according to Ivant, he has something to prove before he makes the step up to the next level. "I think he wants to show the world he's the best," Ivant told Fox Sports. "I know who they say the best is. But I know what he thinks, and he wants the chance to show it. That he's the best."
Justin's mom advised him to choose the University of Georgia over the other universities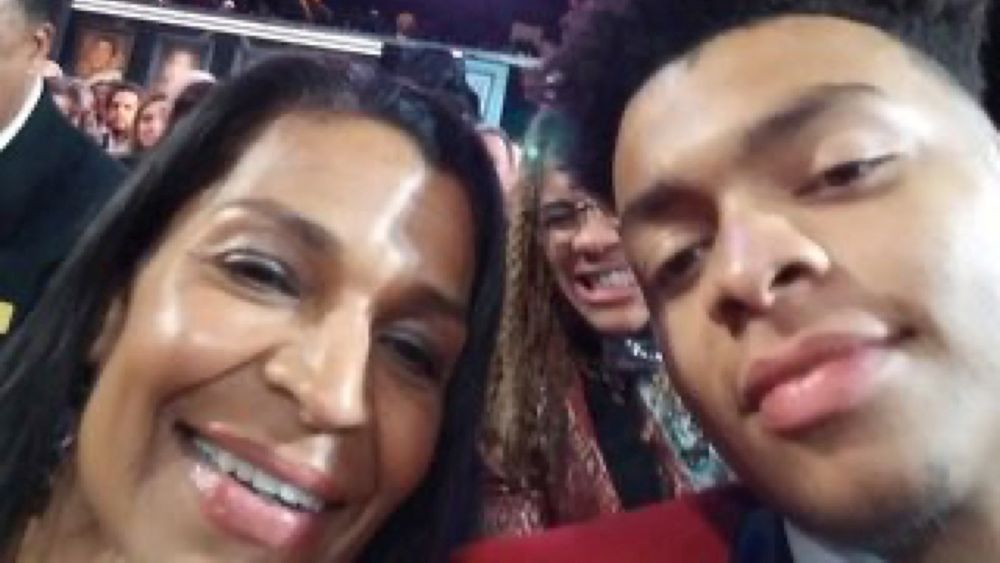 Ivant Fields and Justin's mom, Gina Tobey, split up when Justin was young, but she remained in Justin's life. Gina helped raise Ivant and weighed in on decisions regarding his career.
According to DawgNation, Gina played a crucial role in Justin's decision to play for the University of Georgia. "Georgia just seemed to have the overall best plan and best programs in place to help Justin succeed," she told the publication.
Justin has two sisters from his dad's relationship with his stepmother Jo Ann Claudrick Fields
After splitting up with Gina, Ivant started a relationship with lawyer Jo Ann Claudrick Fields. Together, they've welcomed Jaiden and Jessica fields.
Jaiden and Jessica are not as famous as Justin, but they have shown their athletic prowess. Jaiden is a softball guru, and Jessica is an upcoming basketball talent.
---