Bob Mortimer is a British comedian known for his collaborative work with fellow comedian Vic Reeves. Mortimer and Vic started working together after Mortimer watched Vic's comedy show at Goldsmith's Tavern in New Cross, London. After a couple of years, the show outgrew Goldsmith's Tavern, and the pair moved it to Albany Empire.
In 1989, the pair's Vic Reeves Big Night Out aired on television. Bob took a 10-week break from his job as a lawyer to work on the show, but he never made it back to legal practice.
Bob married his long-term partner Lisa Matthews 30 minutes before undergoing heart surgery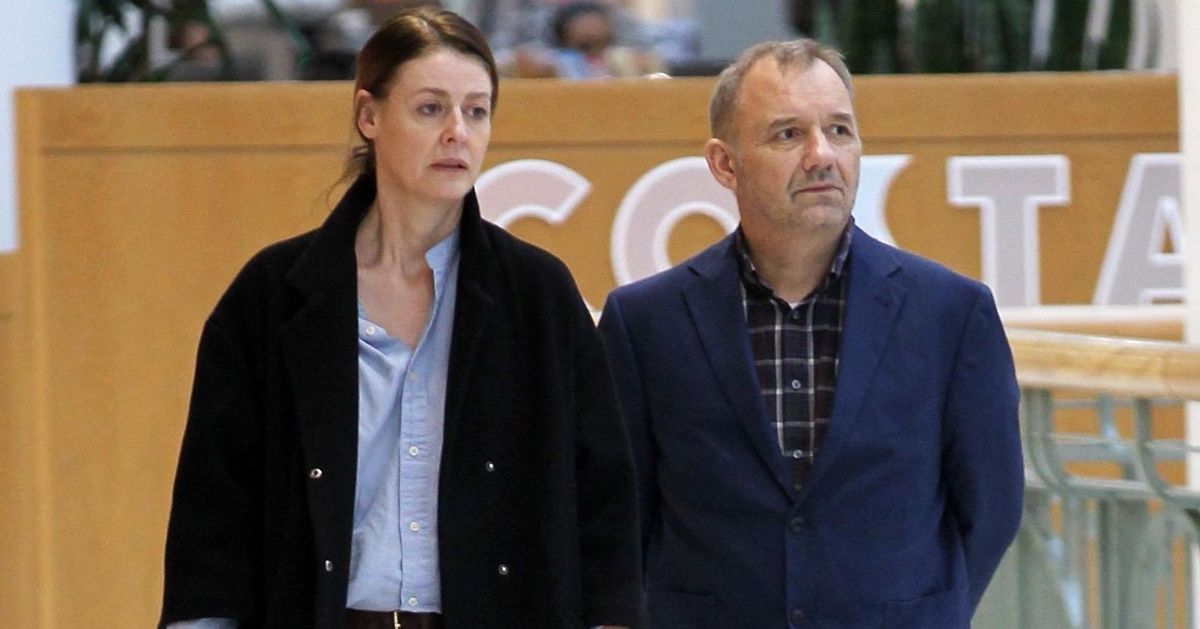 In 2015, Bob learned that his arteries were 95% blocked and that he needed triple bypass heart surgery to save his life. Before the risky surgery, Bob wrote his will and decided to marry his long-term partner Lisa Matthews. However, the law provides that couples must give notice of 28 days to their local registrar before the ceremony.
Fortunately, the registrar waived the notice period because Bob had a risky operation scheduled. Mortimer told the Telegraph:
"I found out on the Thursday that I needed surgery, so I made a will on the Friday. My consultant said I was incredibly ill, so the registrar in London gave me permission to get married on the Monday. So I got married at 9:30am on the Monday, and went to hospital at 10am to have my operation."
When Bob got to the hospital, the nurses presented him with a chocolate cake as a wedding present. He thought that the gift was a bit odd considering his circumstance, but he indulged nonetheless.
Mortimer's surgery was a success, but he has to keep constant track of his heart rate.
Like most youth, Bob's sons Harry and Tom are more interested in gaming than in spending time outdoors
Bob Mortimer was born on 23rd May 1959 in Middlesbrough, England. Mortimer was raised by his mother after his dad passed away in a car crash when Bob was a toddler. Bob and his three brothers loved the outdoors as they would regularly engage in fishing, cycling, and starting fires in the countryside.
When Mortimer's sons were young, he tried to expose them to outdoor life as much as possible. "When my boys Harry and Tom (now 20 and 19) were growing up, every Sunday my wife Lisa and I would take them to Dymchurch and New Romney on the south coast," Bob told Country File. "We'd potter about on the beach and take them to the funfair."
However, technology ruined Bob and Lisa's attempts to get Harry and Tom to love the outdoor life. As the boys grew, they preferred to spend their time playing video games indoors. Bob added:
"When I think of my children's experiences and their friend's experiences, the countryside is a bit of a mystery to them. My suspicion is that the countryside for a lot of kids only exists in Call of Duty games."
---