Jhene Aiko is an American R&B artist known for her soulful and sincere lyrics and her melodic voice. She has been an artist for most of her life, but she introduced herself to the world after she collaborated with Lil Wayne and Big Sean on the 2013 single Beware. In late 2013, she released her first EP Sail Out.
Aiko released her first major-label debut album, Souled Out, following the success of the EP Sail Out. She released her second album, Trip, in September 2017, and in March 2020, she released her third album, Chilombo. Much is known about Aiko's rise to fame, but people understand little about the role her parents played in her success.
This piece will look at Aiko's parents, the role they played in ensuring her success, and their divorce.
Jhene's mom helped manage Jhene and her sisters' careers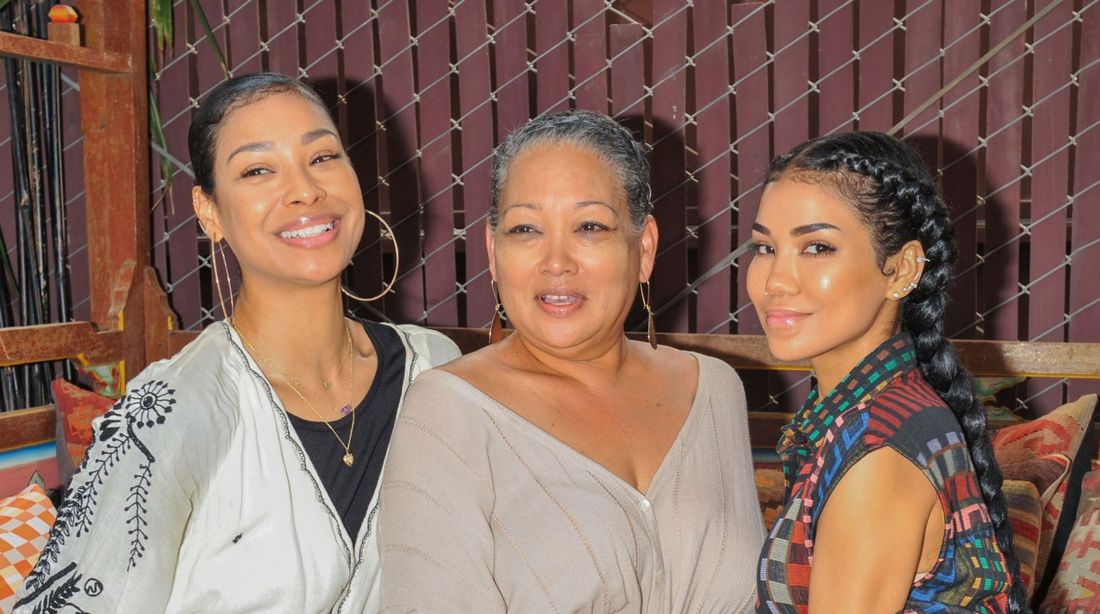 Jhene was born into a musical family, and two of her sisters had musical careers in the 90s. Aiko's sister's, Miyoko and Jamila, were part of the R&B group Gyrl. Thanks to her sisters and mom, Jhene started her music career when she was young. She signed with Epic Records when she was 13, but she was released from her contract three years later so she could focus on school.
Jhene's mom, Christina Yamamoto, helped manage her daughters' musical careers. Aiko and her Spanish, Dominican, and Japanese mom still share a tight bond. Jhene talked about her mother as she performed at a 2018 Mother's Day music tribute concert titled, Dear Mama: A Love Letter to Moms. She said:
"I found another grey hair today but I was not bothered at all. I feel like I earned it. I'm better, I'm wiser, I'm leveling up overall. I am becoming my mother, my beautiful mother, who taught me with age, comes might. I'm becoming my mother, my beautiful mother, she is love in the flesh, what a sight."
Jhene's mom and dad divorced after 20 years of marriage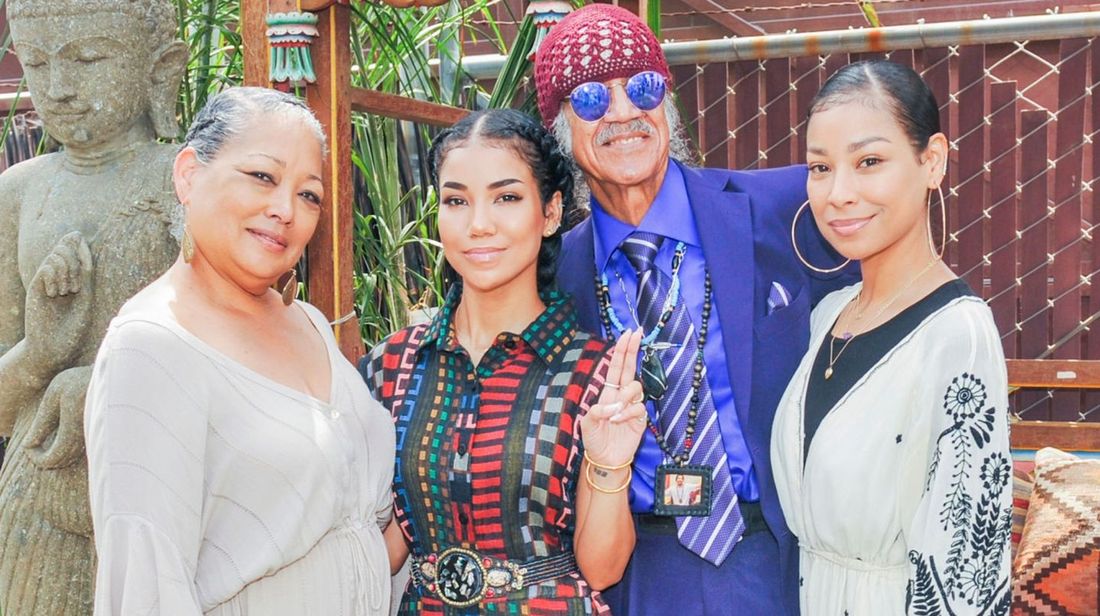 Jhene's dad played a role in Jhene's development as an artist by building a studio in the family home. He also helped Jhene with her songwriting. However, Jhene's dad was in and out of her life, and in the end, Jhene's parents divorced after 20 years of marriage. Within those twenty years, they'd raised five children: Jahi, Miyagi, Jhene, Miyoko, and Mila.
Jhene's dad also had other children from other relationships. Sadly, Aiko lost her brother Miyagi to cancer in July 2012. Aiko tattooed her brother's last tweet, 'Why Aren't You Smiling?, on her body. She has also dedicated several of her songs to her departed brother.
---