Quentin Tarantino is one of the most successful and influential film directors today. He started his career as an independent filmmaker in the early 1990s. His first film, Reservoir Dogs, was a huge success, and so was his second film, Pulp Fiction. He went on to direct movies such as Death Proof, Django Unchained, and Once Upon a Time in Hollywood.
Tarantino is a serial award winner with four Golden Globes and two Academy Awards. He also has a star on the Hollywood Walk of Fame for his contribution to film. Quentin is also famed for being secretive about his private life. However, we do know that he is married to Daniella Pick. This piece will look at Quentin and Pick's relationship and family, and Pick's career.
She recently gave birth to the couple's first child Leo
In August 2019, Quentin and Daniella announced via People that they were expecting their first child. The couple's statement read, "Daniella and Quentin Tarantino are very delighted to announce that they are expecting a baby."
The couple's son, Leo, arrived on 22nd February 2020. Daniella and Quentin named him after Pick's maternal grandfather, Ari Shem-Or. 'Ari' means lion in Hebrew.
Quentin and his family currently reside in Tel Aviv, Israel.
Daniella and Quentin met while he was promoting the film Inglourious Basterds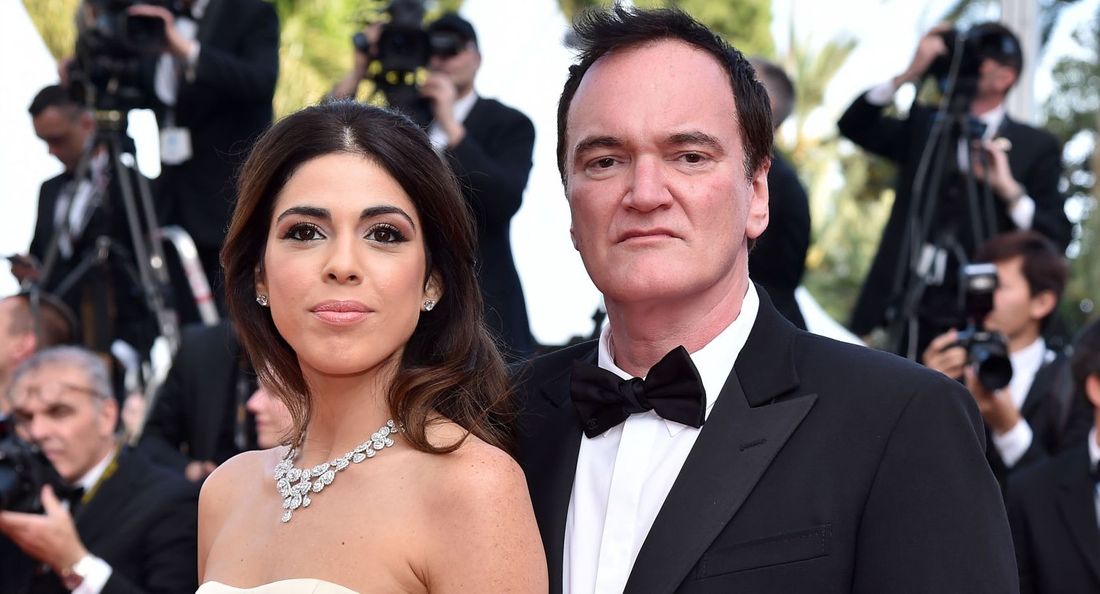 Quentin met his wife during a promotional tour of Inglourious Basterds in Israel in 2009. The pair started dating and got engaged in June 2017. In 2018, the couple tied the knot in an intimate ceremony held in Los Angeles.
Before Quentin and Pick started dating, he had been linked to actors such as Uma Thurman, but most rumors about his love life were never confirmed. Quentin told GQ Australia that his career took preference over his love life. He famously stated:
"Here's the thing, when I'm doing a movie, I'm not doing anything else. It's all about the movie. I don't have a wife. I don't have a kid. Nothing in my away. The whole world can go to hell and burst into flames. I don't care. This is my life."
Ever since he got married to Daniella, Quentin seems to have morphed into a family man. His family and relationship with Daniella are more important to him than making films, and he might even be looking to retire from the industry. Daniella talked to Pnai Plus about her relationship with Quentin:
"We are very family oriented, we love to be at home, to go out to dinner [and] to watch movies, both at home and at theatres… Quentin loves my cooking and I make things that I know from home and also new things, I love the kitchen. We spend a lot of time during the day together, laughing, talking. He's a gentleman, romantic, funny and a hunk… He's a genius and an incredible husband."
Pick and her sister formed a music group known as The Pick Sisters
Daniella was born on 21st November 1983 in Hasharon, Israel, to renowned musician Svika Pick. Svika was a legendary musician in Israel during the 1970s. Daniella and her sister Sharona followed in their father's footsteps and formed a band knows as The Pick Sisters. They experienced moderate success before each of them went solo in 2006.
Daniella's success continued, and she made strides into the modeling industry. She has appeared in magazines such as Yedioth and Go Style. Pick and Quentin have homes in Los Angeles and Israel, and Daniella prefers living in Israel. Her career would benefit in Los Angeles, where there are more modeling opportunities, but she feels that Israel is the best place to build a family. She told Pnai Plus;
"Quentin loves Israel a lot, the warmth of the people and the kind words people say to us on the street. A lot of people wish us 'Mazal Tov' and that is very moving and nice. He enjoys our neighborhood and it's really charming. Our house has a feeling that's rustic and sweet… The amazing feeling of coming to Israel after the wedding and entering our home, in Israel, as a married couple, was very exciting."
---