Quentin Tarantino is one the most famous American Director and Screen Writer, who made his first debut in 1992 with Reservoir Dogs. The film became a hit, and the director became a legend immediately. The film appeared at the Sundance Film Festival.
He has since directed and written several other films and doubles up as an actor and a producer with most of his movies being extremely violent. He has appeared in several movies that he has written and directed although not in all.
Quentin Tarantino, who on several interviews had claimed to be focused on his carrier to settle down into marriage and children, recently married his long term girlfriend in November 2018.
Read on as we dig deeper to get to know all there is to know about this gorgeous lady who captured the heart of Quentin Tarantino: Daniella Pick.
She is the daughter of celebrated Israeli Singers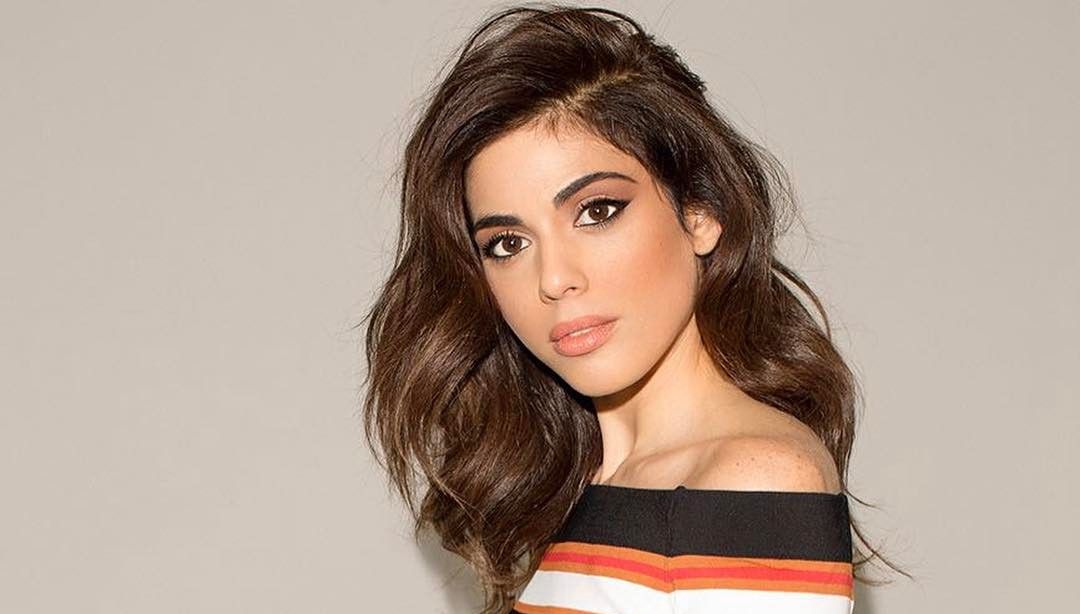 Daniella grew up in a musical family. Her father Svick Pick is one of the greatest pop singers in Israel having started his musical career as a teenager. In 1970, he won the "Israeli Male Singer" of the year award. He performed in the Hebrew's version of the "American Broadway Musical" Hair and even wrote a song that made him take home the "Eurovision Song Contest" in the year 1998. Daniella's mother Mirit Shem-Or also worked together with her husband in the musical career, and their divorce in 1995 did not affect their professional relationship.
Daniella Pick was born in 1983 in Israel to her pop-star parents. She is a Jew and follows Judaism religion. She grew up with her sister Sharona Pick and completed her studies in Israel.
She was part of the "Pick Sisters"
Daniella and her sister Sharona followed their parents' passion for music and started singing as a duo in 2000. They worked on many songs together under the name "The Pick Sisters." They gained popularity in Israel, especially with the teenagers because of the teen flavor in their songs. They did eventually change their style as they matured.
Some of their popular hits include Tamad Ola Hamangina, Shuv Hageshem, Zot Ahava, and Baby. One of their most popular songs Hello Hello participated in the Israeli song contest in 2005: "Kdam Eurovision."
The sisters separated after the contest, and she decided to venture into a solo career. A solo career has worked very well for her as it has given her the ability to personalize her music. She was featured in an Israeli Compilation album called "Sometimes Dreams Come True" in 2009. Some of her recent tracks include Move or Less, Love me and a dance song Yalla Yalla.
She is a model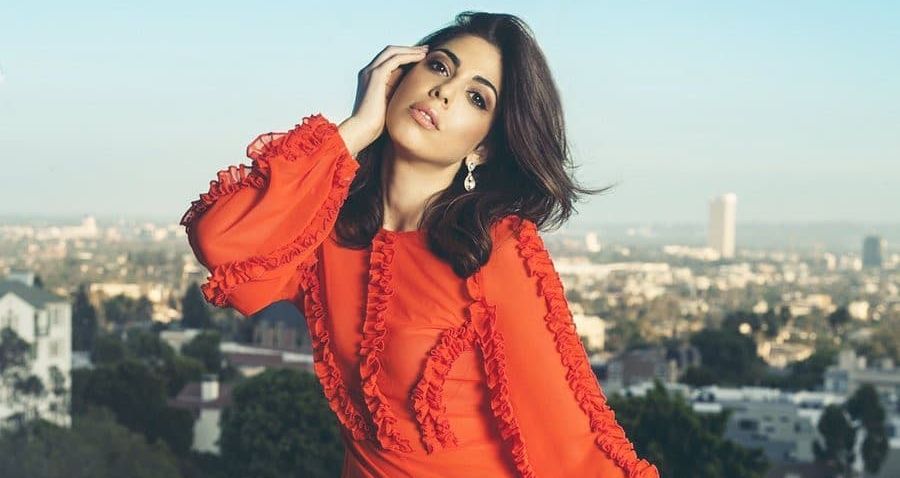 The stunning and photogenic Daniella is a model and has appeared in several Israeli magazines. Her Instagram Page is also evidence of how gorgeous and photogenic she is. Every new picture looks better than the last, from the selfies to the professional ones to the ones where she is relaxing at home.
She has a massive following on Instagram and seems to enjoy popularity since she is an ardent user of social media as a way of marketing her modeling career. Her following has increased following her recent marriage, with fans curious to see preview pictures of her wedding gown and the ring. She has not let her fans down as her Instagram page is full of the wedding photographs professionally done. She looks stunning as if she walked out of a wedding magazine. We are sure the fan base will continue to grow with her newfound fame.
Her husband is 20years older than her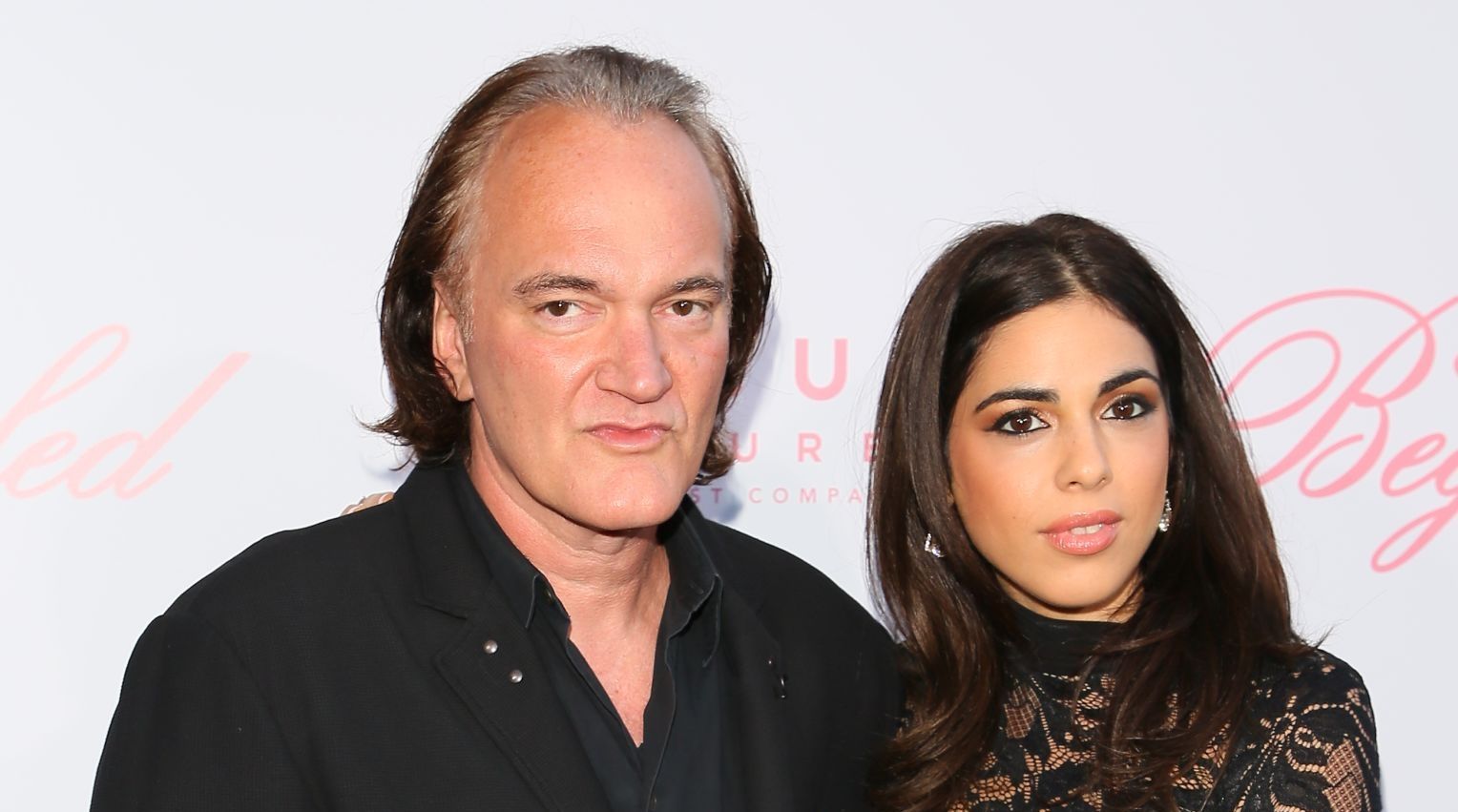 Daniella's American husband was born in 1963, which makes him 20 years older than her. This age difference, however, does not seem to bother her as she is seen enjoying herself in parties and attending red carpet events with her husband hand in hand. Tarantino and Daniella met in 2009 while Tarantino was on tour in Israel to promote his movie Inglorious Basterds at the Jerusalem Film Festival.
The relationship started on a high note, and she even joined him in LA two weeks later for a red-carpet event. The relationship, however, fizzled out after some time with Tarantino even starting other relationships with Hollywood stars.
He had, however, hinted that he had met someone he would want to spend his future with. He also admitted to letting the relationship die as he was not ready to commit. Although it is not known whether he was referring to Daniella, the fact that he broke up with his last girlfriend and got back together with Daniella is a strong indication that he may have been talking about her.
He popped the question on 30th June 2017, and she said yes and got a glamorous black diamond ring, which is every woman's dream. She went on to splash the diamond rock on her Instagram page, much to the envy of many. They later hosted an engagement party in New York, whose guest lists included Uma Thurman, Bruce Willis and Samuel Jackson.
The event that was full of other Hollywood stars was hosted by Harvey Weinstein, and his spouse Georgina Chapman. Harvey is the producer of "Pulp Fiction," and his wife is a Marshek designer. Georgina presented a Diamond "T" bracelet to the couple as a gift in celebration of their love.
Winston, on the other hand, had a special toast to the couple and made fun of the double blessings that Tarantino received when he made the movie Inglorious Basterds: he won an Oscar and met Daniella, he said.
The wedding was a private affair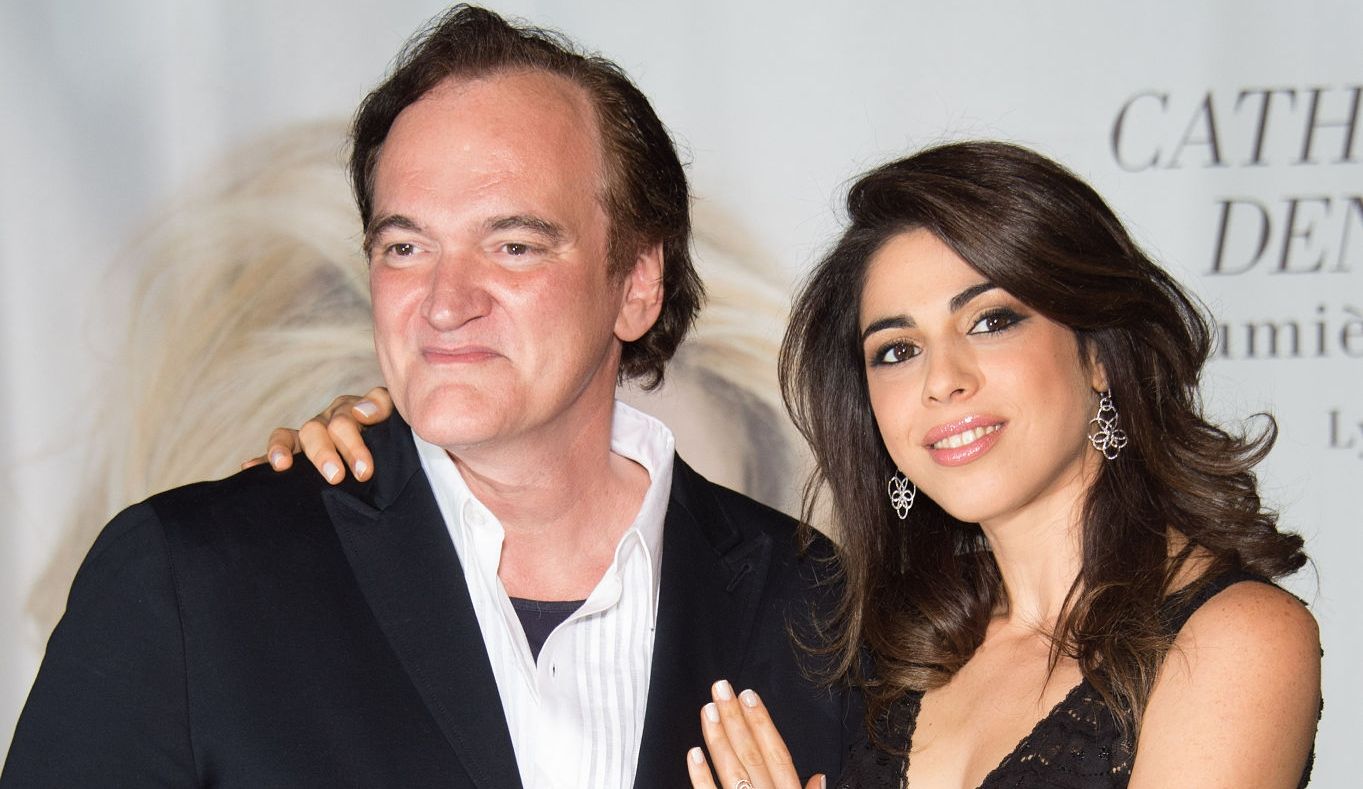 Daniella and Tarantino tied the knot in a somewhat private ceremony which was attended by only very close friends and relatives. The guest number is estimated to have been 20.
Fans had speculated there would be a wedding following Daniella's Instagram posts of her bridal shower pictures.
She had a gown designed in Israel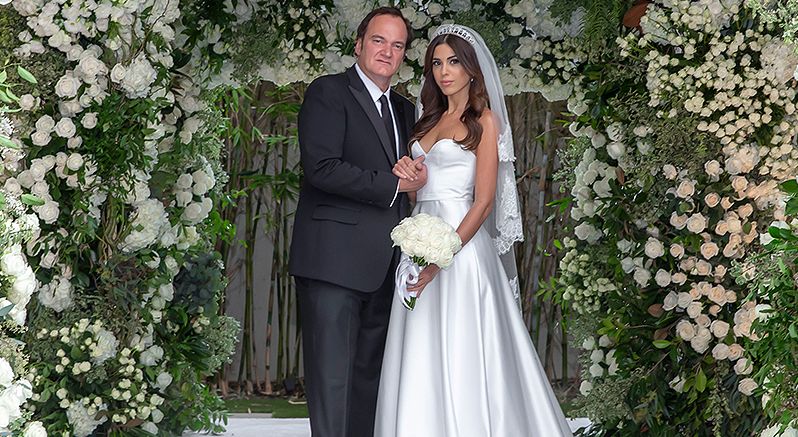 When it came to her wedding gown, the supermodel did not live anything to chance. She wanted to work with what she was familiar with and therefore traveled to her native country Israel to get the best. She made at least three trips where she met a bridal designer "Dana Harel" to custom make for her a white wedding gown. She also asked "Dana" to design the reception dress.
The wedding gown was made of high-end glitters, French fabric, a Corset, a full circle skirt, and a sweetheart neckline. Her tiara was also custom-made by an Israeli designer "Keren Wolf." She looked stunning in the white gown and completed the look with a bouquet of white roses a double tier lace veil. After the wedding, they had a photo session in front of a beautiful wall of white flowers.
She had two gowns custom made, one for the intimate Jewish ceremony and the other one for the reception.
For the reception, she looked beautiful in bias, but silk dress adorned with Swarovski crystals with the back low and open and headband also designed by "Kerel Wolf."
Her Future is bright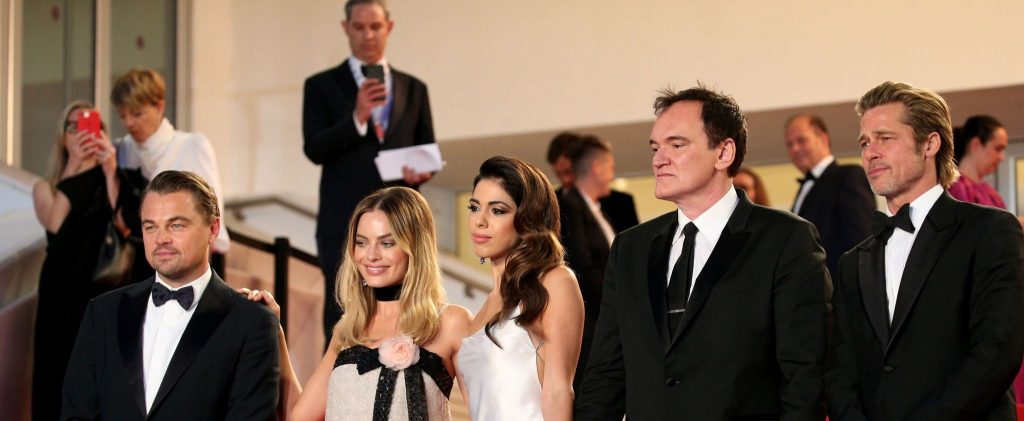 Daniella's star is shining bright, and she is stated to appear in her husband's probably last movie Once a upon a Time….in Hollywood. The movie has gained popularity even before its release and features Hollywood's A stars like Brad Pit, Leonardo Di Caprio, and Margot Robbie. It also earned a six-minute standing ovation in May during the "Canes Film Festival." This movie could be the beginning of a successful acting career for her, so it is something to look out for.
She is also but gradually getting into movie promotions and was recently seen promoting "Jerusalem Film Festival." She is also gaining more followers on her Instagram page, thereby promoting her modeling career.
The gorgeous model, who looks like her life has just started, has so much to offer to the entertainment industry and we wish her well as she uses her multiple talents to her advantage, and we hope to see her more on front pages of the top modeling magazines and publications.
Her musical career is also gaining popularity going by the number of likes on her music on YouTube, and we are sure there are many more songs to sing and to write.
The couple does not have any children yet, but there are strong indications that they may want children in the future. Her husband is quoted to have said in an interview that he would wish to marry one day and get children.
We wish this new couple all the luck as we watch to see them navigate marriage life while growing their busy careers.
Also Read: The untold truth of Peter Dinklage's wife, Erica Schmidt
---