Jalen Hurts is an American football quarterback for the Philadelphia Eagles of the NFL. Hurts powerlifted and played football at Channelview High School. Texas A&M tried to recruit Jalen after the departure of their star quarterback, but Jalen committed to the University of Alabama. His career with the Alabama Crimson Tide team started very well as he became the first true freshman to start at quarterback for the team in 32 years.
However, the arrival of Tua Tagovailoa threatened his starting berth. In his final year of eligibility, Jalen transferred to the University of Oklahoma, where he impressed enough to convince the Eagles to draft him.
This piece will look at Jalen's parents: Pamela and Averion Hurts. Jalen is African-American.
Pamela and Averion had to split their time between their sons as they rose the footballing ranks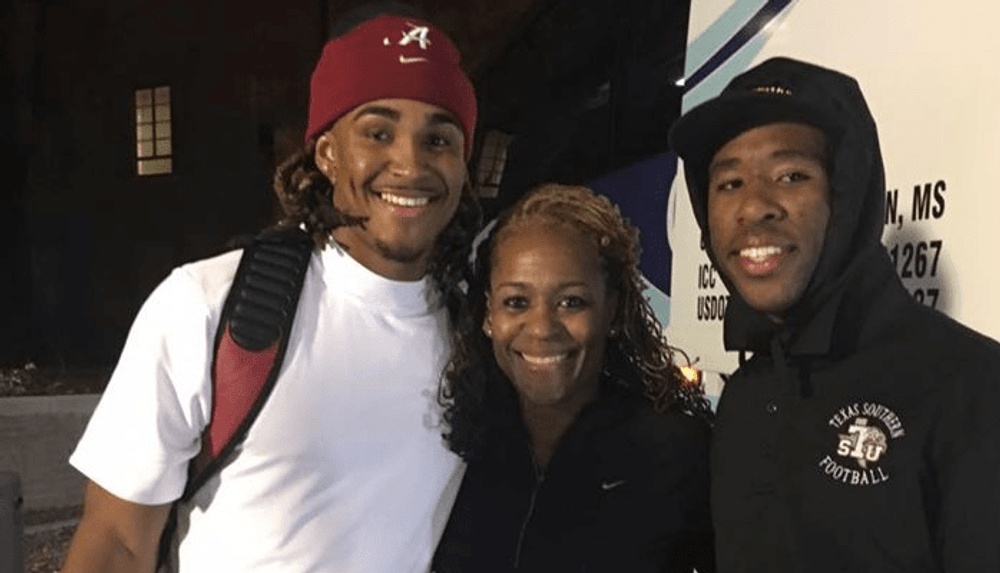 Jalen Hurts was born on 7th August 1998 in Houston, Texas, to Pamela and Averion Hurts. He grew up alongside an older brother, also named Averion, and a younger sister, Kynnedy. Jalen's brother showed footballing promise at a young age, and despite being younger than his older brother, Jalen showed interest in learning the game.
"Whatever I was doing, Jalen was right there behind me," Averion told CBS42. According to Pamela, Jalen modeled his game on what he saw Averion doing. "Jalen learnt so much just watching him, and I think he's perfected his game based on a lot of things his brother has done," Pamela said.
Pamela and Averion had two sons with tremendous promise in need of their support. The family had initially planned to attend Averion's games, but Jalen's incredible rise meant that he could not be ignored. The parents agreed that one of them attends Jalen's games, and the other attends Averion's games. Pamela talked to CBS42 about her sense of pride every time she saw her sons play:
"There's no words that can express what I see or that I feel when I go to watch a game. And I do get into the games for both of them; you will hear me… You will know that I'm there."
Averion went on to become a coach after his stint at Texas Southern University while Jalen now plays in the NFL.
Jalen's mom publicly supported him after he made comments regarding the lack of communication between Alabama's coaching staff and the players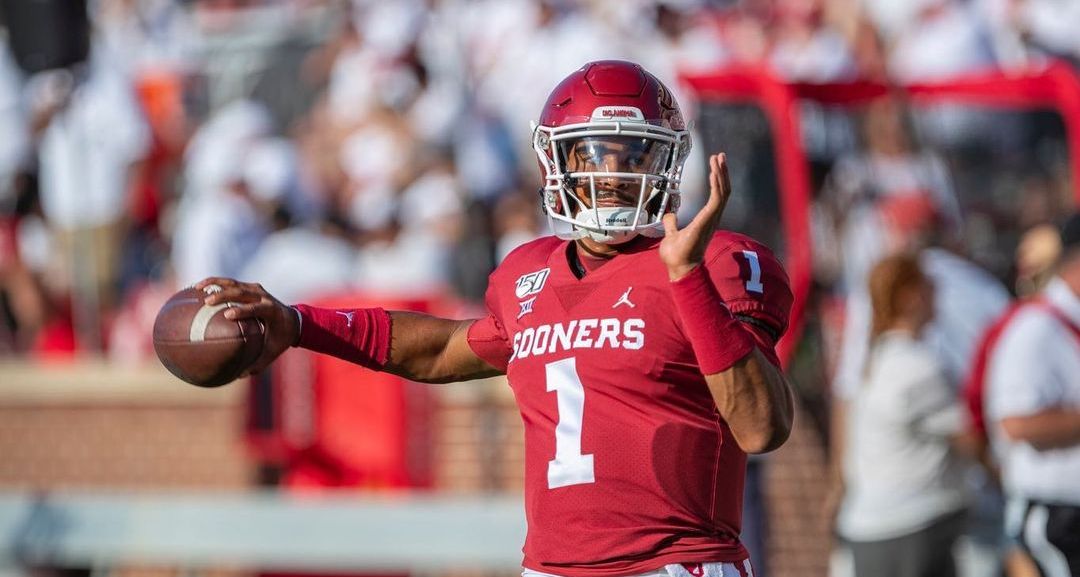 Jalen Hurts season with the Alabama Crimson Tide football team ended on a sour note after he was taken off at halftime during a national championship game. "And I'm in my parent's – my mom's and dad's – arms crying," he told ESPN. "I look up at my dad and said, 'What are we going to do now?' He told me, he looked in my eyes and said, 'We are going to fight.'"
Hurts went from being a starter to a backup in a season, but he chose to stick with the team. However, all was not well behind the scenes. In August 2019, Jalen let his feelings known in uncharacteristic fashion. During Alabama's media day, Jalen criticized the coaches for mishandling the quarterback situation at Alabama and failing to communicate with him about how he felt.
The footballing world had differing reactions to Jalen's comments, but Pamela proved steadfast in her defense of Jalen. She wrote on Facebook:
"Jalen spoke his truth, finally, after 3 years of being compliant and controlled. You have no idea what is and had been going on – and most likely never will… If you can turn on this young man today for speaking and not your president for any of his rhetoric, you were never for him to begin with."
Redemption awaited Jalen at the end of the 2018 season as he replaced an injured Tua Tagovailoa to lead Alabama to the SEC Championship win over Georgia. He would end up leaving the team for the Oklahoma Sooners, where he played his final season of college football.
Jalen's parents are still protective of him even after his arrival in the NFL. Jalen has made quite an impact, and people have already begun comparing him with other players in the league. Averion recently took to Twitter to urge fans to let Jalen play without pressure: "Y'all gotta chill with the comparisons though. Just let the kid play his game."
---