Aubrey Drake Graham is one of the most famous and influential people in music right now. He started his career as an entertainer on the television before pursuing music. Lil Wayne saw promise in Drake after he released several mixtapes, and signed him on to Young Money Entertainment in June 2009.
Lil Wayne predicted that Drake would eventually be bigger than him, and his prediction has proved true. Drake has broken streaming, chart, and music sale records since he released his debut album a decade ago.
Drake's parents, Dennis and Sandi Graham, have featured prominently in his life, and he rarely shies away from talking about them.
Drake learnt from his dad about how not to treat women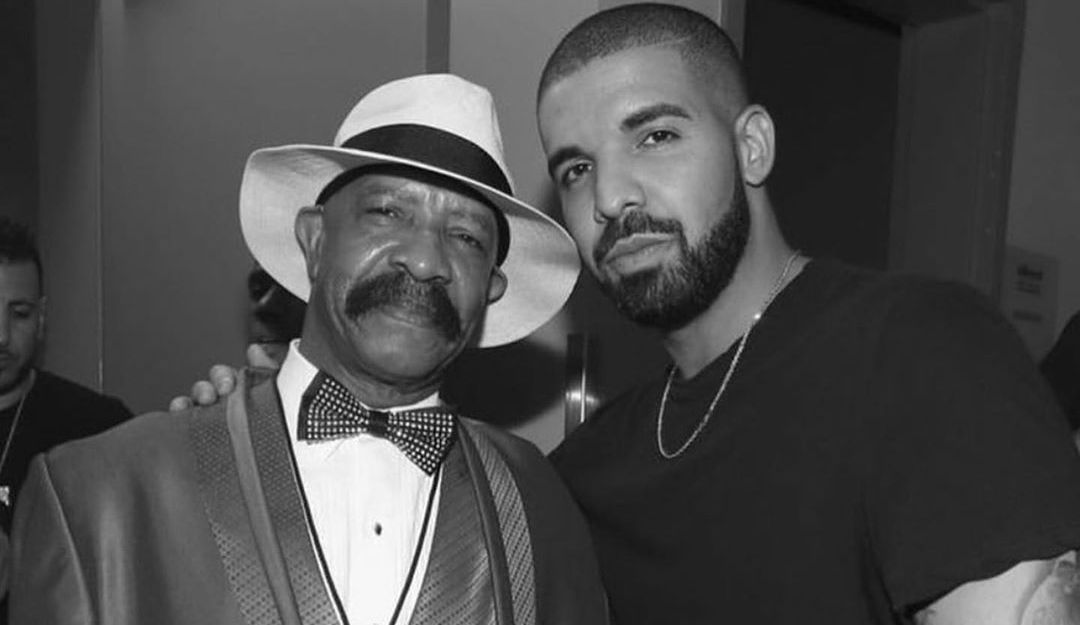 Dennis Graham hailed from a musical family in Memphis. His uncle was a music producer who worked with the legendary Al Green, and his cousin, Teenie Hodges, grew up to be guitarist and songwriter. Graham taught himself to play the guitar, piano, and drums. He grew up listening to his mom's favorite singers, such as B.B. King, Sam Cooke, and Bobby Bland.
Graham played the drums for several bands, and in his late teens, he played with Jerry Lee Lewis. In a moment of contrasting fortunes, Lewis' drummer walked into a store across the street from a Memphis club and robbed the shop attendant. He was now a fugitive, and in his recklessness, he offered Graham and opportunity to work with Jerry Lewis.
Dennis later moved to Toronto and met Sandi at a night club called Club Bluenote. The two hit it off, and on 24th October 1986, Drake was born. Five years later, Dennis and Sandi split. He moved back to Memphis, but he made an effort to stay in Drake's life. Dennis drove Drake from Toronto to Memphis to spend time with his family. He told XXL:
"I brought him down every year. We used to drive from Toronto to Memphis every summer. From the time he was a baby in the car seat to the time he was 17. We lived in a section of Memphis called White Haven, and that's where he spent his summers. And it is the hood."
Drake benefited musically from his travels to Memphis, and he also learned from his father's relationship with Sandi about how not to treat women. He told Elle:
"What not to do. Ways that I never want to make a woman feel. I was there when my mom used to be upset because of the things my father would do. In a rare moment of self-realization, my dad confirmed that I should treat women better."
Drake's mother inspired him to embrace his creativity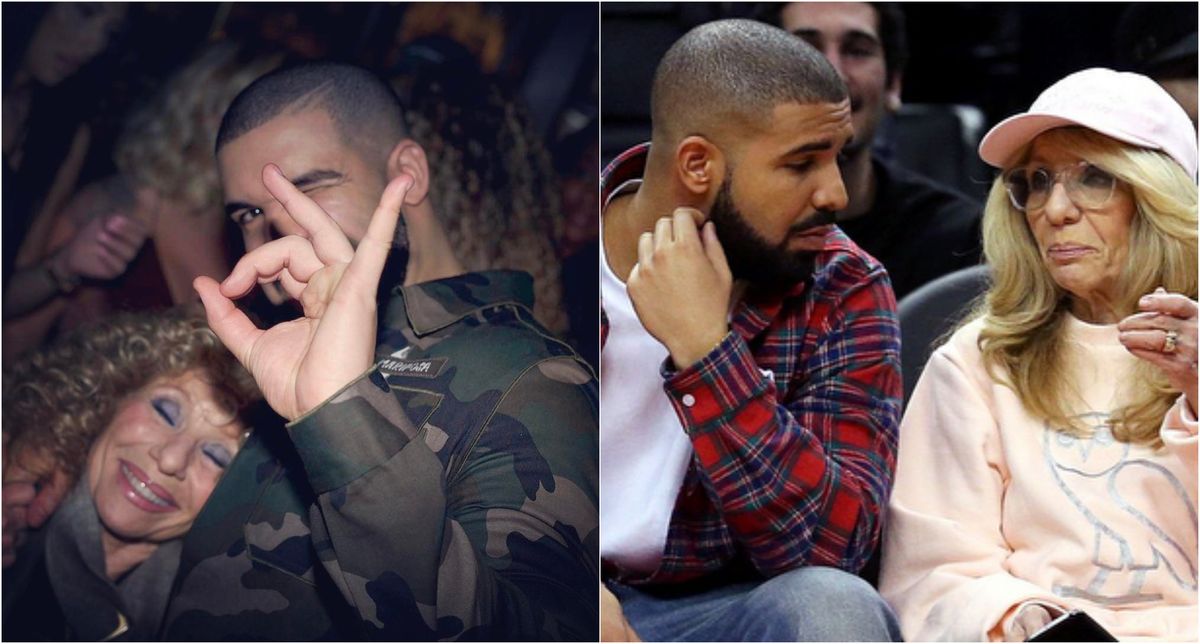 When he wasn't in Memphis hanging out with musicians, Drake was finding a way to help his mom out financially in Toronto. Drake and his Jewish mom initially lived on Weston Road before they moved to the more affluent Forest Hill when he was in sixth grade. The new surroundings gave the illusion of a well to do family, but it wasn't the case.
Drake went to school with students that came from families that were far richer than his family. However, he benefited from it because one of his friends helped him land a role in the Canadian teen drama Degrassi: The Next Generation. The gig helped because his mom was sick and struggled to provide for the family. Sandi recognized Drake's promise as an entertainer and encouraged him to press on. Drake told The Hollywood Reporter:
"My mother is an incredible woman. She never necessarily implemented anything. She's always just told me, 'You know, whatever you want to do, whatever you end up being, I'll always love you. I'll always support you.'"
Thanks to his mom's support, Drake made it, and she is now living the good life in Los Angeles thanks to her son.
Drake regularly incorporates his experiences with his parents in his music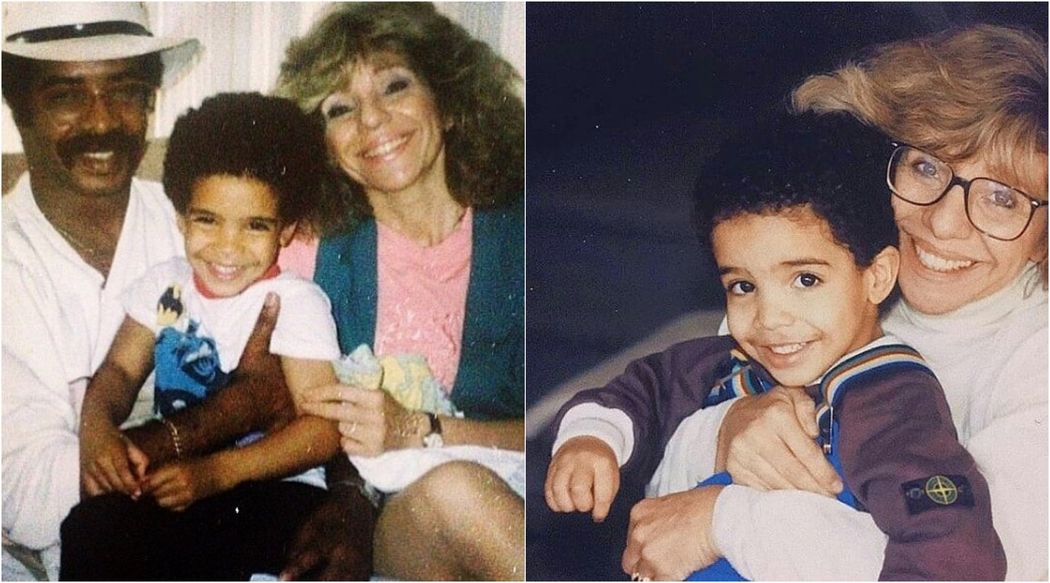 When Drake was a little boy, he told his dad that he wanted to make music. He bet his dad five dollars that he would make more music and appear in more movies than his dad. In 2009, Dennis paid up. Part of the reason why people love Drake's music is that he bares his soul in his lyrics. He talks about his struggles growing up, his relationships, and his parents. Dennis spoke to Billboard about Drake addressing their father-son relationship in his songs:
"It was good to hear some things. We had a discussion about some of things that were said and it's all good. Because I know why he was doing it. He explained to my why, so it made it alright."
Sandi features in Drake's music way more than Dennis does. In his third mixtape, So Far Gone, Drake talked about Sandi's attempt to flee from home and how he'd convinced her to stay. Drake spoke to MTV about his family's situation while recording the mixtape:
"So my mother was going through a rough time. And yeah, man, one night she just broke down and tried to run away from the house, tried to leave it all behind… I saw her out there, and she just started crying right away when she saw me… My father doesn't stay with us, so I had to be security for her and just let her know that everything is going to be all right."
From the hard times of So Far Gone, Drake addressed his arguments with his mom about his spending and her smoking problem in Take Care. In Nothing Was the Same, Drake called out his mother for wanting to live alone in her apartment and rejected the notion that Sandi preferred solitude because of her illness.
In 2015's If You're Reading This It's Too Late, Drake revealed that the tables had turned and that it was his pursuit of success that kept him away from Sandi. He solemnly declared that success had come at a cost, and the price he paid was that he had less time for personal connections. However, despite communicating less, Drake revealed that his relationship with his mom remained the same.
---