Coco Gauff has sent records tumbling down ever since she announced herself on the international tennis stage. In 2019, she became the youngest player ever to qualify for the Wimbledon tournament. Coco then defeated her idol, Venus Williams, in the first round of the tournament.
She then became the youngest woman to win a WTA title since 2004 when she won the Linz Open Title. Coco Gauff is often supported by her parents when she plays. A video of her mom celebrating after Coco beat Polona Hercog at Wimbledon went viral. Coco stated afterwards that she wanted her mom's celebration to become a meme.
Coco's parents were also athletes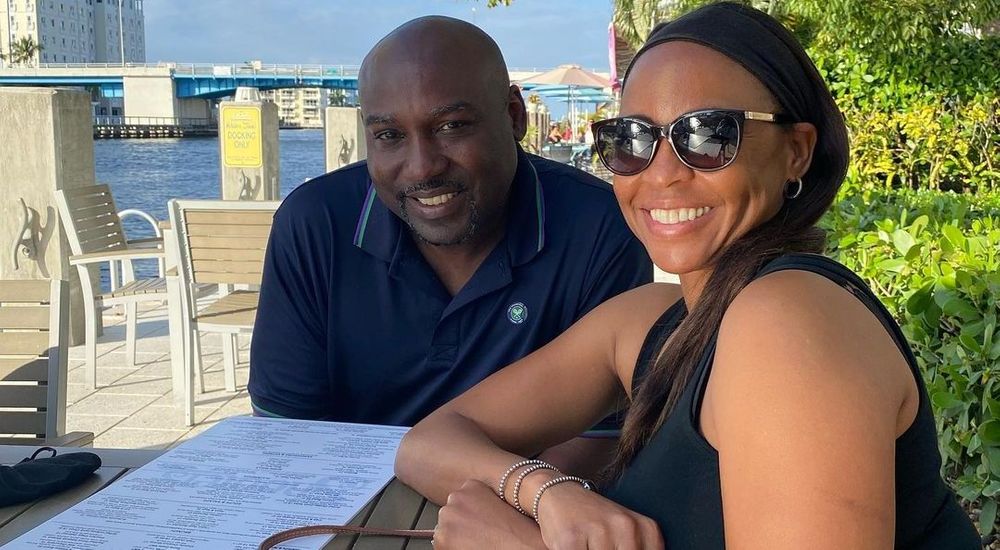 Coco's temperament on the court can be attributed to the fact that her parents were successful athletes in their day. Coco's father, Corey, was a basketball player, but his career stalled during his time at Georgia State.
Coco's mom, Candi, was a track athlete, and she won several awards. She was the Florida state champion in the heptathlon during her time at Atlantic High School. Her heptathlon success also earned her the Sun-Sentinel Track Athlete of the Year award in two consecutive years.
Corey told The New York Times that Coco benefits from having former athletes as parents. He said; "I think it helps parents when they have played as high as college or even pro… You don't feel like you're running out of time, so you are not rushed. You kind of meet your kid where they are at."
Corey used Richard Williams' blueprint to guide Coco to success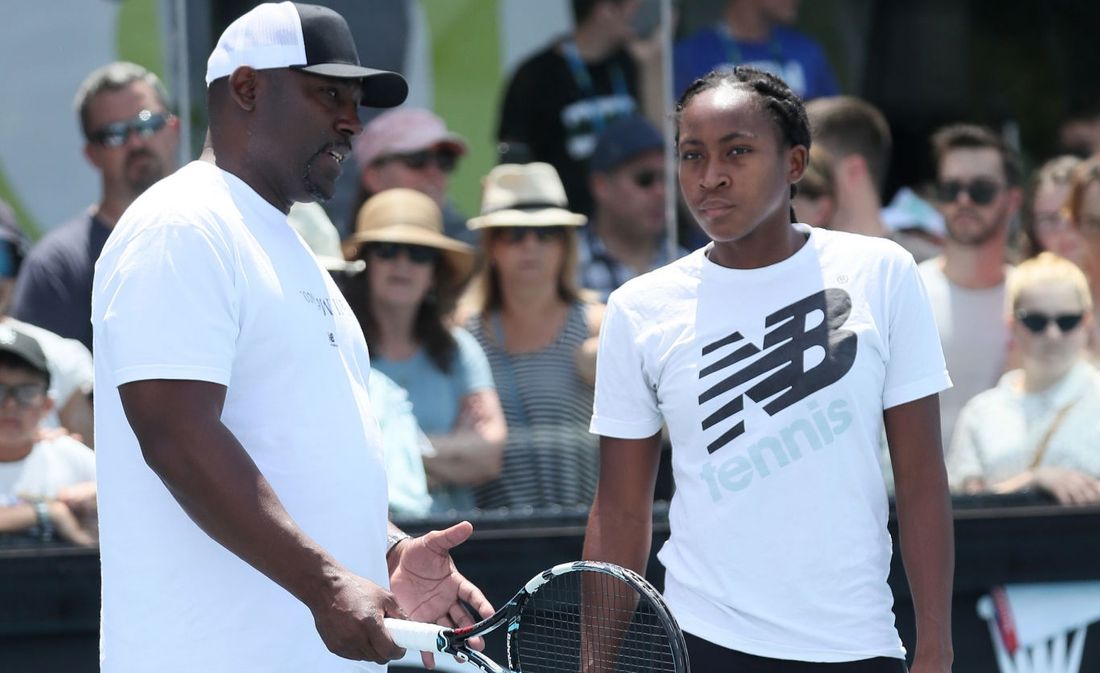 Richard Williams is credited as the force behind the incredible tennis success that his daughters, Venus and Serena Williams, have experienced. Many parents and coaches have used his methods to train their children. Most notably, Naomi Osaka's parents used Richard's methods to train their two daughters.
Corey and Candi also used Richard's methods to train Coco. Corey quit his job to become Coco's coach, and Candi quit her job to homeschool Coco. Corey had no prior experience in tennis, and he learned the game from a man named 'Old Whiskey'. Nevertheless, he believed that he could guide Coco to success. He said on Good Morning America;
"… so when [Venus and Serena] started winning and having success and trailblazing, some of the challenges they went through made it a lot easier to get into the sport, and it allowed us to be a lot more confident about choosing [tennis].
Corey did most of the coaching while Candi supported Coco from the sidelines. Candi stated that she appreciates her role in growing Coco's career. She told the New York Times; "I try to back away on the court, because too many voices can be a crowd. I let my husband be the coach, and I'm the supportive mom, the one if she hurts or is crying that she can communicate with."
Gauff's parents denied that she was clinically depressed after Coco hinted that she might have been suffering mentally
In an episode of Behind the Racquet, Coco opened up about the emotional struggles that followed her early success. She revealed that her success on the court didn't mirror her mental turmoil. "For about a year I was really depressed," Coco said. "That was the toughest year for me so far."
Coco's use of the word 'depressed' set off alarm bells. Tales of young stars struggling to deal with societal pressure are not rare. Coco's parents acknowledged that Coco struggled for a while, but they refused to characterize her troubles as depression.
"She was never clinically depressed, never diagnosed with depression, never seen anybody about depression," Corey told The New York Times. "This is a kid's personal pressure that they put on themselves and how they deal with it and how they mature."
Candi explained that her success in 2017 left Coco isolated as other competitors shunned her. She also said that Coco felt left out as by being homeschooled, she missed out on the experiences of her school-going peers. "You're wondering what would life be like if I didn't play tennis," Candi said.
Coco talked to her mom about her feelings after losing in the first round of a low tier event. Candi told her that she could give up on tennis, but have to take up another sport. Corey stated that he is glad Candi and Coco had that talk:
"And I'm grateful she was open to talk to her mom about it, because a lot of times teenagers turn to drugs or other people or alcohol or something else to kind of deal with this uncertainty in their life in this period."
Candi revealed that she saw Coco return to her true self at Wimbledon. "When I saw my child at Wimbledon, it was like she was finally releasing and being the person who she was meant to be, and accepting her uniqueness and talent," Candi said.
Gauff's parents created a ten-year plan for Coco to win a Grand Slam
After Coco Gauff's heroics at Wimbledon in July 2019, Gauff's parents revealed they'd formulated a ten-year plan for Coco to win a Grand Slam. 
"We are on year seven of a ten-year plan," Candi told NBC News. "And part of that was at the end of ten years, that she would be holding a Grand Slam trophy. So we're surprised it is coming as soon as it is, but not surprised about her potential."
Candi remembered embracing Coco after her sensational win over five-time Wimbledon champion Venus Williams. She said:
"We gave her a hug and she said 'Mom, really, did you think I could win? Come on, tell me!' And I was like 'Yeah, I really thought you could win!'"
The Gauffs' ten-year plan appears to have failed. Coco was knocked out of Wimbledon, which was the last chance for her to win a Grand Slam within the timeline set by her parents.
However, the signs indicate that Coco will eventually win the coveted Grand Slam. She made it to the French Open finals in 2022 but lost to world No. 1 Iga Swiatek. 
Coco's parents are her biggest motivators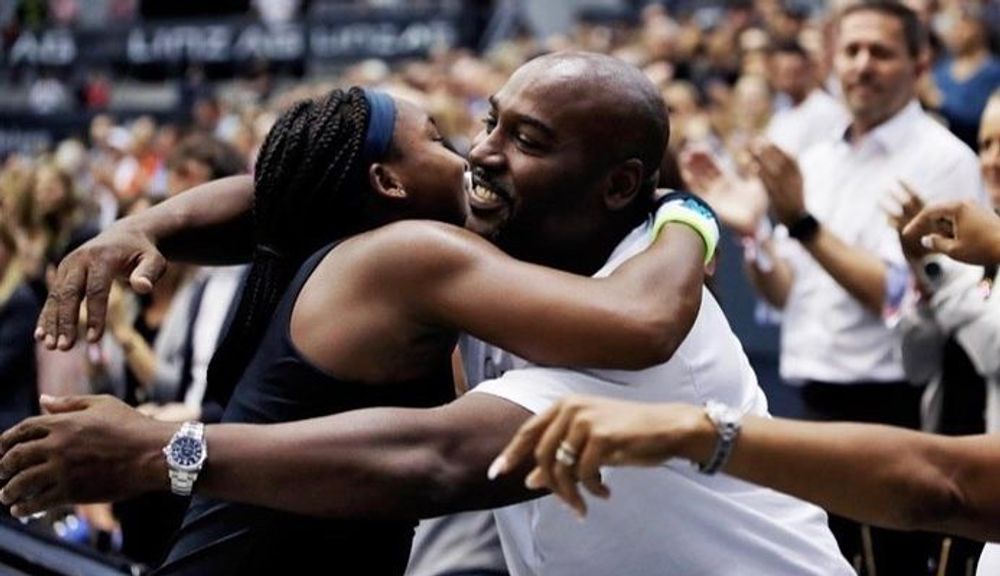 Corey told Coco when she was 8 years old that she would become a tennis star. She didn't believe it at the time, but now her perspective has changed. The relationship between Corey and Coco wasn't always rosy, however. She told the South Florida Sun-Sentinel;
"When I turned, I would say, 12 or 13, we used to argue, because he used to be annoying because he would bring tennis home, and he's always around me. So now we talked, and we understand each other now more."
Corey and Coco sorted their issues, and he is now one of her biggest motivators. One of the duos greatest father-daughter moments came just before she won the 2019 Linz Open Title in Austria. The moment came when Coco needed to win one game to clinch the title. In a widely shared video of the moment, Corey told Coco;
"Just relax, you're not going to sprint to the finish line. We're going to walk to the finish line, OK? What I want you to do is take your mind to another place right now. Remember we talked about that? Take your mind to another place, take yourself to a practice match, just play. Don't think about the negatives, just think about the positives'
Corey's words of advice worked, and Coco went on to win the next game. Coco told CNN that Corey helped her stay calm at a time when she was nervous. Candi is also a big influence on Coco when she plays. Coco tries not to focus on her mom during matches, but when she needs motivation, she can always count on Candi. Coco told CBS This Morning;
"And then sometimes when I feel a little bit tight during a match, I look at them because they just give me fist pumps, so that just shows me that everything's gonna be okay. They're definitely my biggest supporters.
Coco's parents have two other children
Coco is undoubtedly the most famous member of the Gauff family, but it is worth noting that she has two younger brothers. Codey is four years younger than Coco while Cameron in nine years younger than her.
---