Naomi Osaka created a bit of a buzz when she won her first WTA title in the 2018 Indian Wells Open. However, no one predicted that she would defeat 23-time Grand Slam winner Serena Williams in the US Open final later that year. Osaka proved that her victory was no fluke when she claimed the top prize at the 2019 Australian Open.
We know a lot about Naomi's triumphs, but most people don't know much about the pivotal role her parents played to facilitate her success. This article will provide an in-depth look into Naomi's parents, Tamaki Osaka and Leonard Francois. We will see how they defied tradition in the name of love and how they raised Naomi to be a champion.
Tamaki's parents objected to her relationship with Leonard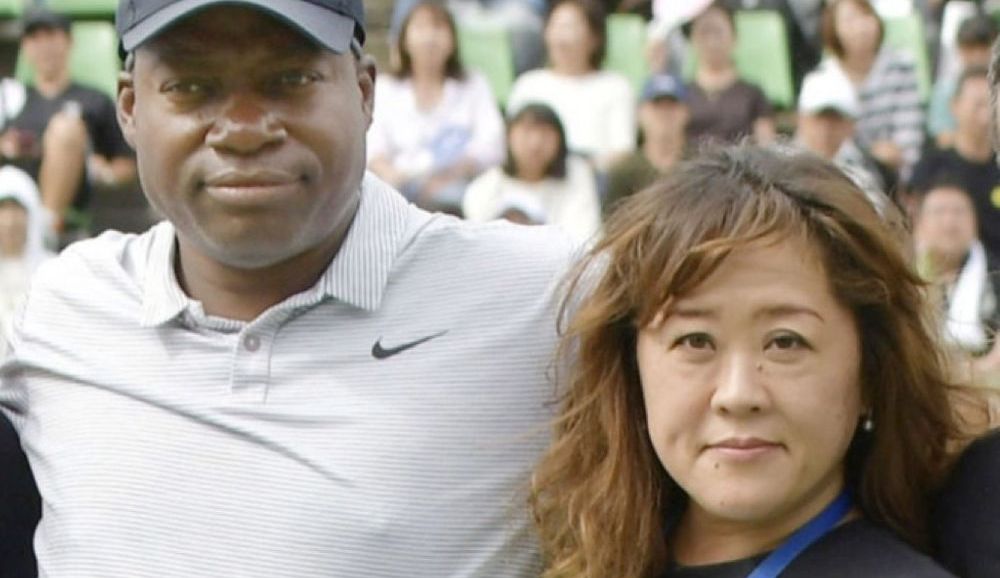 Tamaki Osaka was born in an area of Japan where racial purity was still strictly upheld. The coastal town of Nemuro had remained true to Tokugawa's decree in the 1630s to maintain a racially pure Japan. Tamaki grew up with these principles, but her perception of the world changed when she went to high school in Hokkaido's capital, Sapporo.
Osaka's stay in Sapporo coincided with the arrival of the first wave of foreigners. Leonard was among this wave, and fate brought him together with Tamaki. Leonard, a Haitian, helped change Tamaki's perception of the world, and they soon started dating.
Such as a relationship was taboo in Nemuro, but Tamaki didn't care. Tamaki and Leonard's relationship flourished in secret, but after a while, Tamaki had to reveal the relationship to avoid a planned marriage. Tamaki's father was enraged by the fact that she was in a secret relationship with a black foreigner.
Tamaki's father condemned her for tarnishing the family name. Tamaki and Leonard moved to Osaka, where they found employment. Tamaki and her family would remain estranged for more than ten years. Naomi and her sister Mari arrived shortly after the family established residence in Osaka.
Leonard taught Naomi and Mari how to play tennis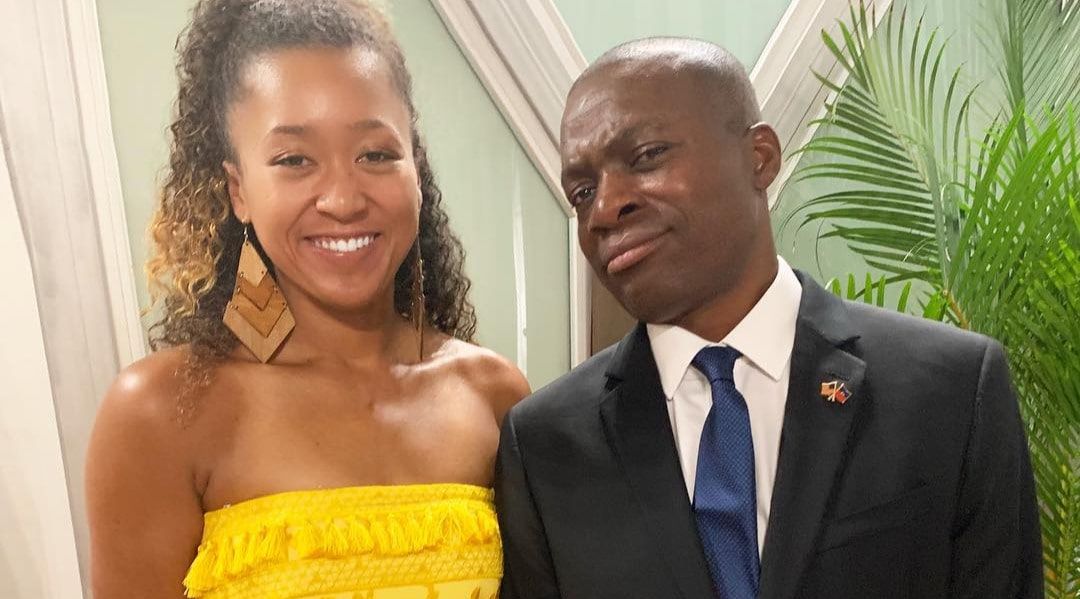 Leonard's motivation to teach Naomi and Mari how to play tennis came when he saw Venus and Williams playing together to win the French Open doubles in 1999. He was impressed by how Richard Williams, the sisters' father, trained Venus and Williams to become virtually unbeatable on the court.
Leonard followed Richard's blueprint and vowed to teach his daughters how to be tennis champions. It became easier for him to do so when the family moved to Long Island from Osaka. Naomi's dad used instructional books and DVDs to come up with ways to train his daughters.
Mari took to tennis better than Naomi, and she would consistently emerge victorious on the court. Naomi told the New York Times; "I don't remember liking to hit the ball. The main thing was that I wanted to beat my sister. For her, it wasn't a competition. Every day I'd say, 'I'm going to beat you tomorrow.'"
Leonard and the family moved to Florida in 2006 to give the sisters a better shot at succeeding as tennis players. Naomi finally beat Mari after 12 years of failure. Unfortunately, Mari's career has been affected by injuries, but she still has time to recover.
Naomi's father temporarily stepped in as Naomi's coach in 2019, but Naomi was frustrated at his instructions
In 2019, Naomi parted ways with former coach Jermaine Jenkins. Her father stepped in before Naomi hired another coach, and though Osaka appreciated the support, she lamented Leonard's tactical deficiencies.
"Yeah, he's so annoying," Osaka told Essentially Sports. "Oh, my God [laughter]. Do you hear his on-court coaching? I can't believe it. He runs up to the bench talking about, Be calm. That's it. He doesn't give me any tactics. I can't believe this. I was so mad [laughter]."
Nevertheless, she appreciates that her father gives her space to do her own thing while providing a stable support structure that she can rely on. "Also I feel like I need structure a little bit because if I do my own thing for too long, I don't know, I feel like I need guidance or advice from someone, you know? Naomi said.
Naomi also revealed that Leonard can't bear to watch her play and limits himself to glimpses on the television feed. "Normally everyone knows he sort of just walks around and gets sneak glimpses at the TV monitor," Naomi divulged.
Naomi's parents decided that Naomi and Mari would play for Japan instead of the USA
Leonard and Tamaki decided very early on that Naomi and Mari would represent Japan. The first reason was that the girls always felt connected to Japan, even though they grew up in the United States. Part of that connection lay in the fact that Naomi and Mari took Tamaki's last name rather than Leonard's.
When Naomi was about 11, her parents took her and Mari to see Tamaki's parents. Naomi's grandparents received the children well, but they remarked that Tennis was more of a hobby than a profession. Nevertheless, the girls continued to play under the guidance of their father.
The second reason why Leonard decided that the girls would play for Japan is that the Tennis Association in the USA refused to help with Naomi and Mari's development. The reason behind the association's decision was that Naomi and Mari didn't have impressive rankings, and they hadn't participated in tournaments.
Leonard thus decided that Naomi and Mari would play for Japan. It's a decision that the sisters largely agreed with. Naomi told The New York Times;
"My dad thought that since I grew up around my mom and I have a lot of Japanese relatives… I don't know… I don't necessarily feel like I'm American. I wouldn't know what that feels like."
Naomi gave up United States citizenship to allow her to play for Japan in the Summer Olympics in Tokyo.
Osaka said she drew the motivation to work hard from her mom
Osaka drew the motivation to succeed while embracing her upbringing from her mother. She said in a May 2021 interview that Tamaki was a major influence in her life:
"Growing up, I saw my mother work incredibly hard to support me and my passion for play. She always put others first and encouraged me to embrace my diversity. Every role model I've had has inspired me to dream big."
Naomi added that she hopes to repay the role models who inspired her rise – her mother included – by becoming someone younger generations can emulate. "I want to show them that I can stick to my beliefs and love who I am," Naomi said. She added:
"Then maybe one day, it will help them feel confident that it's okay to be different and create their own lane – as long as they remain true to themselves."
---