Benjamin Cremaschi and Inter Miami fans have been living the dream since Lionel Messi debuted for the team. Inevitably, the limelight shines on Messi. However, Benjamin stole it briefly during Miami's victory over FC Dallas – he confidently dispatched the penalty that guaranteed Inter Miami's progress to the Leagues Cup quarter-final.
Benjamin Cremaschi was born in Miami, Florida, to Jimena and Pablo Cremaschi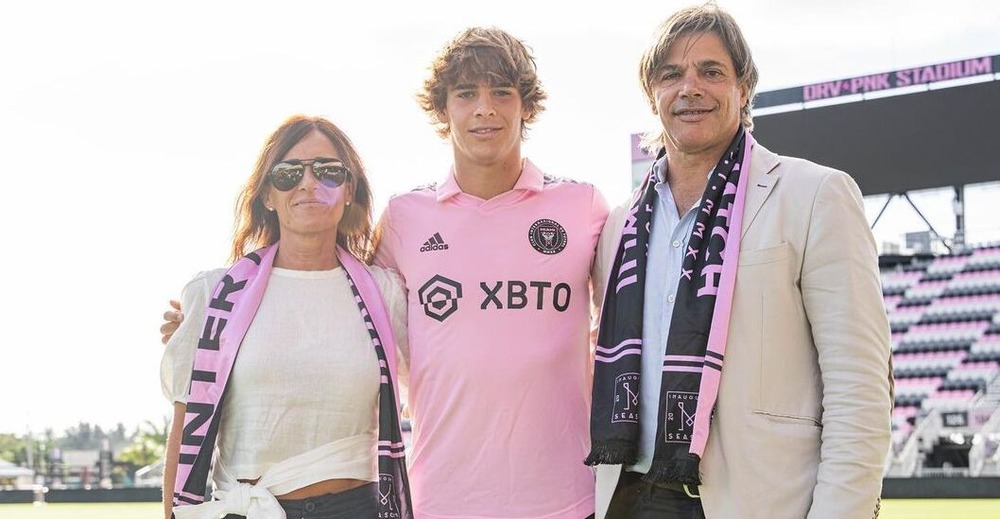 Benjamin Cremaschi was born on 2nd March 2005 to Jimena and Pablo Cremaschi. The footballer is of Argentine descent. Benjamin grew up in Miami, where about a third of Argentine immigrants in the United States reside. He and his family hold dual citizenship.
It was almost inevitable that Benjamin would excel in sports. Pablo played rugby and represented the Argentine national team in the 1990s. Benjamin's mom and sister played field hockey, and two of his brothers play soccer.
Benjamin grew up in the Key Biscayne island village in Miami-Dade County. "Key Biscayne is a big part of my life and who I am," he told WLRN. "Everyone there – my family, friends – they just helped me go through this process." Benjamin had to switch to online school as his career progressed.
Pablo said that the family made sacrifices to promote Benjamin's career. "We drove him from Key Biscayne to Weston there everyday for practice in the middle of rush hour," Pablo stated. He praised Benjamin for respecting older players: "He was very humble to be in the position where he is now with the grown-up players. He is very respectful of the players. He is always listening to them."
Jimena stated that Benjamin interacts freely with other youth in the community. "It gives little kids hope that they can make it out of the Key," Benjamin's sister said. Benjamin said the first thing he did after meeting Messi in the dressing room was call his family in Mendoza, Argentina, to share the news that he and Messi were teammates.
He described playing with the Argentine maestro as 'pure excitement'. "I think nobody believes this," Pablo said. "For us, the Argentinian people, Messi is the most important player of all time and to have our kid playing with Messi is like a dream come true."
If Jimena continues his development, he'll receive a call-up from the U.S. or Argentina national teams. He's lived all his life in the U.S. but maintains strong connections to his father's homeland. It won't be an easy choice.
---