Billie Eilish is one of the most promising young talents to hit the studio in recent years. Ever since her discovery, she has broken records left, right, and center. Her debut album, Where We All Fall Asleep, Where Do We Go?, debuted at number one on the Billboard 200, and went on to become the best-performing album of 2019.
Billie's success is mostly due to her talent and provocative lyrics, but her family has also plays a huge role in ensuring her success. Let's look at who Billie's parents are and how they have shaped Billie's career.
Maggie Baird is a successful actor and film writer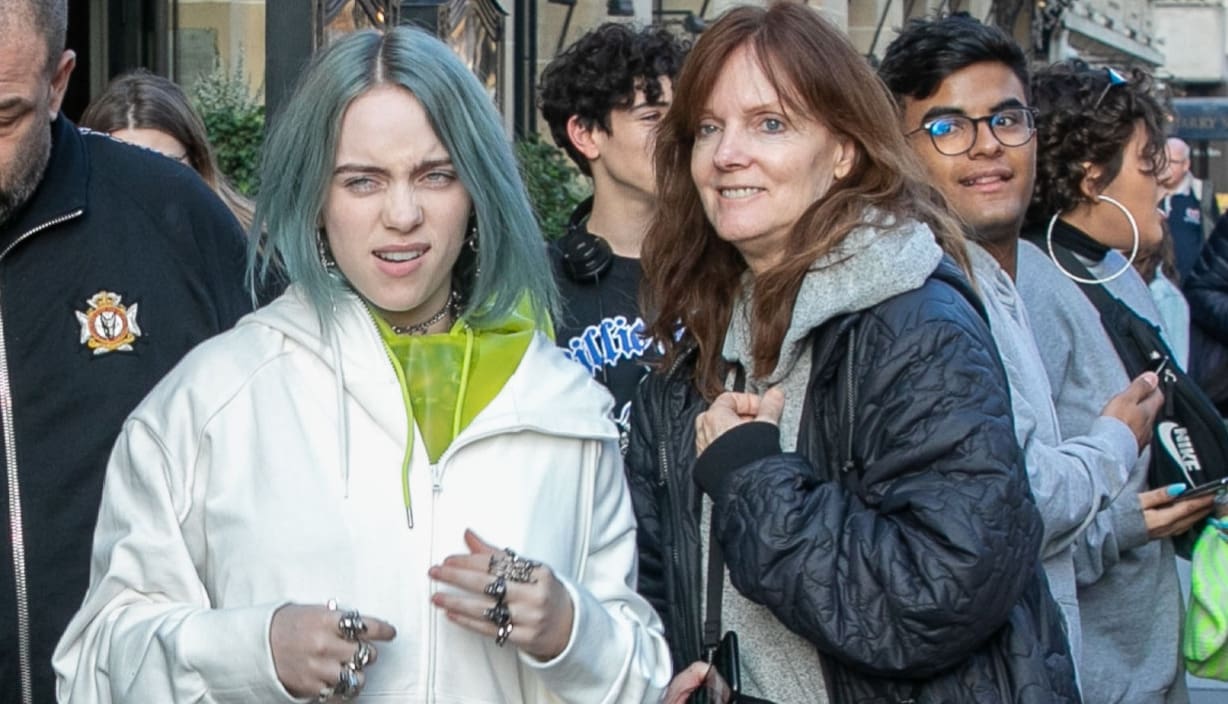 Maggie Baird (Billie's mom) was born in Western Colorado, and she learned how to play the piano and guitar as a teenager. She went to the University of Utah, where she studied theatre and dance. Maggie later moved to New York City, where she performed in both Broadway and Off-Broadway productions.
Baird made her television debut when she made an appearance in the American soap opera Another World. Maggie then played the role of Taylor Baldwin in the soap opera As the World Turns before making her film debut in An Innocent Man. She went on tour with The Heidi Chronicles in 1990, in which she played the role of one of Heidi's friends.
Maggie moved to Los Angeles in 1991 in search of better acting opportunities. Maggie appeared in television and film productions such as Murphy Brown, Picket Fences, and L.A. Law. In the early 2000s, Maggie appeared in Bones, The X-Files, and Six Feet Under.
In 2013, Maggie made her screenwriting debut in the 2013 film Life Inside Out. Baird wrote, co-produced, and acted in the film that talked about the creative relationship between a son and his mother. The film featured, Maggie's son Finneas O'Connell, and husband Patrick O'Connell (Billie's dad).
Patrick O'Connell influenced Billie's musical career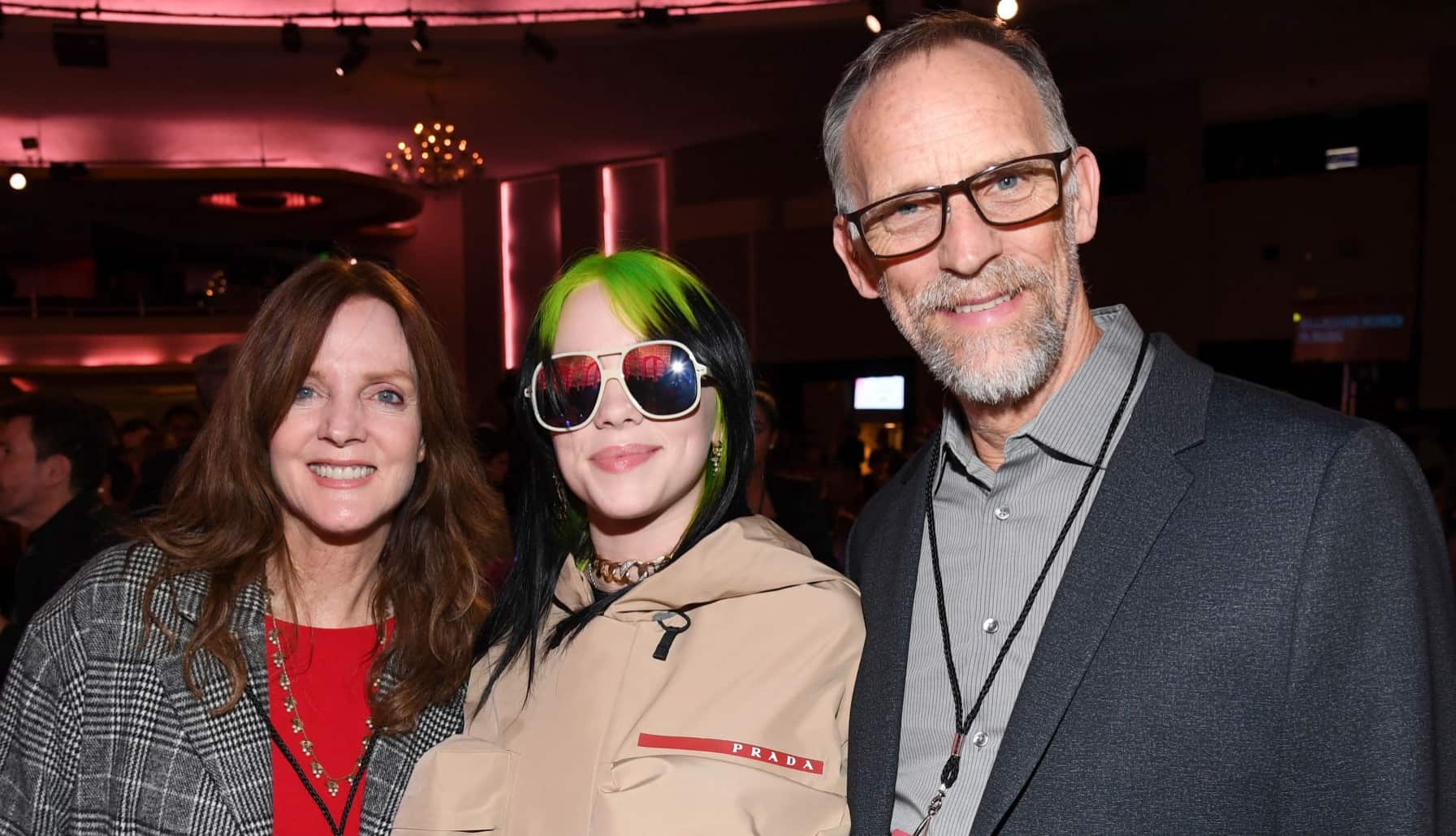 Patrick and Maggie met while Baird was performing in Alaska, and they got married in 1995. Patrick was a big fan of music, and he allowed the kids to train as musicians.
Patrick is also an entertainer in his own right. He has made appearances in productions such as Iron Man and The West Wing. O'Connell fell in love with acting when he was growing up in Norwalk, Connecticut. He moved to Los Angeles in search of better acting opportunities, and he still resides there with his family.
Maggie and Patrick chose to homeschool their children
Billie's parents chose to homeschool her and Finneas to give them a better chance of developing their talents. Homeschooling was the best option for Maggie and Patrick because it gave the kids a chance to do what they loved without the hindrance of an academic schedule. Maggie told Your Teen Mag;
"Everybody's always out doing things, traveling, going places, meeting for classes, and organizing field trips. It's like going to college. You take what you want, where you want it, and you find what you need. Plus, the kids participate in a lot of other things… Homeschooling allows us to let them do the things that they really love to do and not have a giant academic schedule on top of it."
Maggie and Patrick focused on growing their children's talents, and it's probably why Billie hit at such a young age. Finneas O'Connell is also a beneficiary of homeschooling. He told Your Teen Mag;
"Being homeschooled is all about self-discovery. It's something that I've really enjoyed and thrived under. I'm not at a high school where I have to base my self-worth off what other people think of me. I have to think, 'What would I like to be doing? How would I like to be as a person?' I think that's an enormously positive thing."
Billie's parents are still supportive of their kids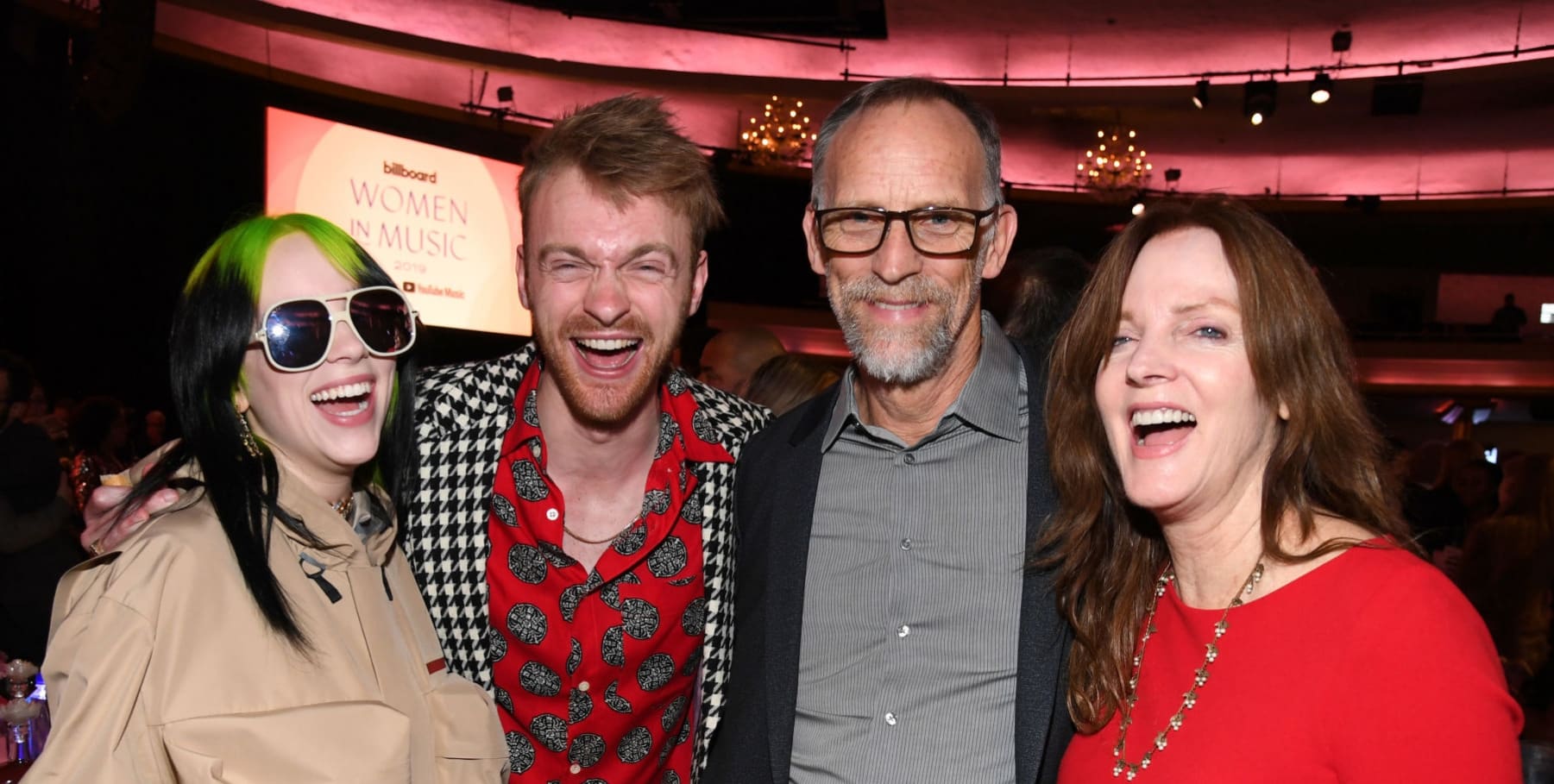 Billie and Finneas revealed in an interview on Zane Lowe's Beats 1 show that they grew up experiencing tough love from their parents. Billie said that Maggie and Patrick never told the kids that they were proud of them, but she now understands why her parents took that approach. She said;
"Our parents never said, 'I'm proud of you.'… I'm understanding more and more as I get older [that] our parents didn't want us to feel like them being proud of us was the only way that we could accomplish thing."
Maggie and Patrick are certainly proud of their kids now. Billie has already hit the top with her music career while Finneas' acting career is on the rise. Billie's parents play an active role in her career. For instance, Maggie edited the music video for Billie's US platinum-certified song Six Feet Under.
She also accompanied Billie for her sold out When We All Fall Asleep arena tour. The tour began in Indio, California on 13th April 2019 and ended on 17th November 2019 in Mexico City.
Billie pays her parents for touring with her though they'd insisted that they would do it for free
Billie's parents experienced considerable financial struggles raising Billie and Finneas. Via a February 2020 tweet, Finneas revealed that his dad worked for half a day, seven days a week as a construction worker to support the family. In a subsequent tweet, Finneas described how he and Billie give back to their parents:
"I paid off their mortgage last year and Billie pays them each salaries to tour with us full time though they have told us many times they would work for us for free."
Per Rolling Stone, Patrick quit his job to tour with Billie after her breakout with Ocean Eyes. Maggie adopted the role of Billie's manager, ensuring that Billie remained healthy mentally and coordinating the rest of the crew.
"You also know that someone has to be completely your child's advocate," Maggie told Your Teen Mag. "That's fallen to us. She can speak up for herself, and she does. But sensing that she needs a break or she's tired, that's mom."
Billie is eternally appreciative of her parent's sacrifices. She also admires their skillsets and wishes they got more recognition as actors earlier. Billie told Rolling Stone that her goal is to feature her parents in a movie. She said:
"My dad is the best actor I've ever seen. And my mom can do all these voices and characters – she's incredible. So I wish they'd had more recognition. I actually want to make a movie and put them in it – I've never told anyone that."
---