Beyonce Knowles-Carter is one of the most successful singers and songwriters of all time. She started singing and dancing as a child, and in the 1990s she rose to fame as the lead singer of the 1990s girl group Destiny's Child. Destiny's Child disbanded in 2006, and Beyonce continued with her solo career.
Beyonce's parents, Tina and Mathew, played a pivotal role in ensuring her success. This piece will look at Tina and Michael's careers, their marriages, and Mathew's cancer diagnosis.
Beyonce's mom became a fashion icon in the 1990s because of her work with Destiny's Child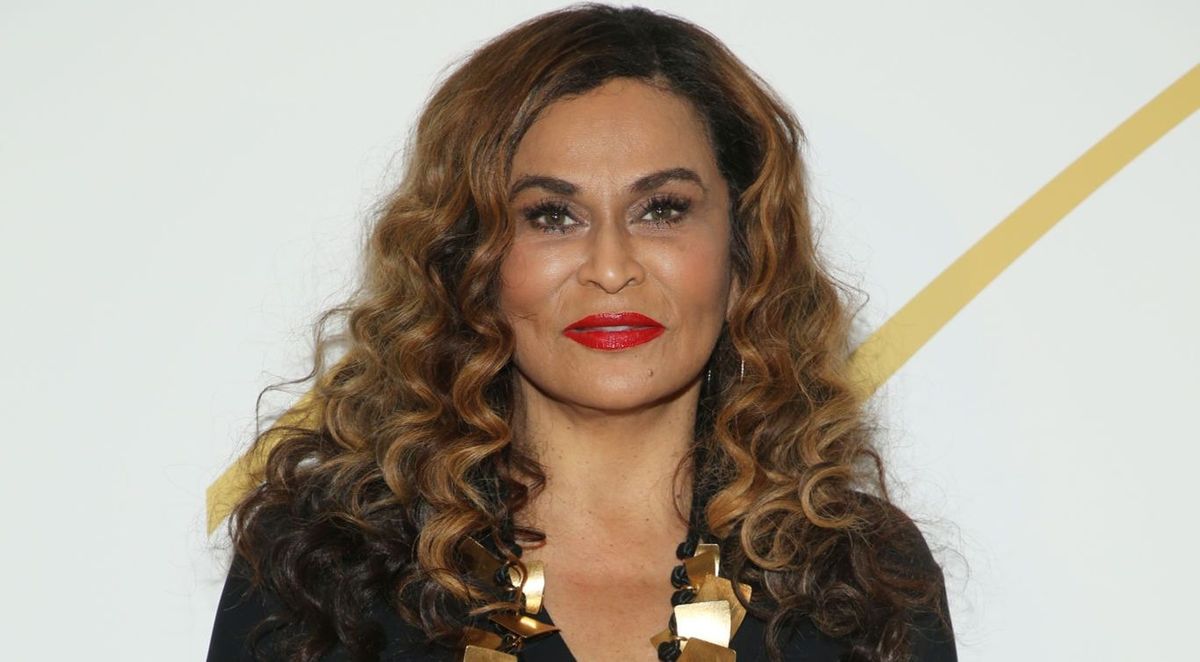 Celestine Ann was the daughter of a longshoreman and a seamstress from Galveston, Texas. She picked up her mother's craft at a young age and started making dresses while in high school. Tina moved to California after turning 19 to work as a makeup artist for Shiseido Cosmetics. A year later, she returned to Texas after her parents feel ill.
With the help of Mathew, Tina opened a salon called Headliners in Houston. The super-successful salon helped Tina and her family live an upper-class life. Destiny's Child's popularity in the 1990s ushered Tina into the public limelight. She gained fame for creating unforgettable costumes for the band's performances on stage, and as a result, she became a global fashion icon. Beyonce described her mom's craft in an email she sent to The New York Times:
"My mother has always been invested in making women feel beautiful whether it was through someone sitting in her hair chair or making a prom dress for one of the girls at church. And her art collection always told the stories of women wanting to do the same."
At the height of Destiny Child's success, Tina wrote the book Destiny's Style: Bootylicious Fashion, Beauty and Lifestyle Secrets from Destiny's Child, in which she discussed the role of fashion in Destiny's Child's success. In 2004, Tina collaborated with Beyonce to open the trendy, low-priced clothing brand House of Dereon. She later opened a clothing line targeted for older women known as Miss Tina. Tina talked about the inspiration behind her clothing line in an interview at the House of Dereon Media Center:
"Every woman deserves to look fashionable, whether a size 2 or 22. Because we are creating a line for the masses, we can afford to use better fabrics and offer better quality for less."
Beyonce's dad started his business career as an office and medical equipment salesperson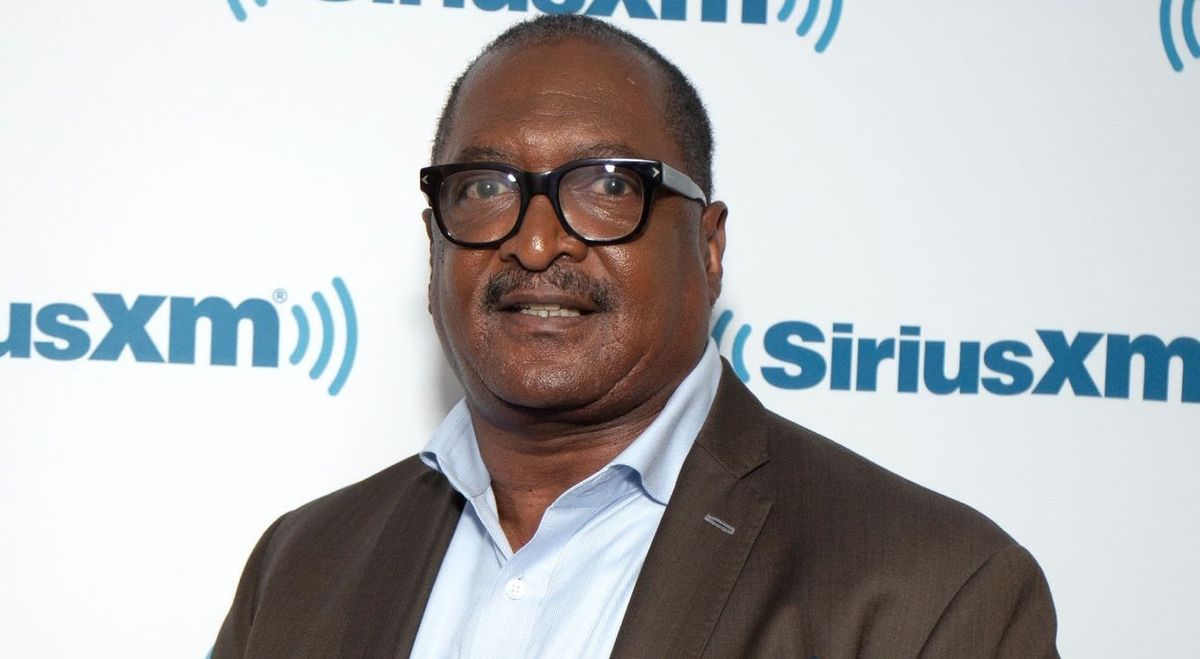 In 1976, Mathew moved to Houston and worked for the Xerox Corporation as a medical equipment salesperson. He left his career as a salesperson in 1992 to focus on growing his music company. Mathew experienced success, and he established joint ventures with Sony Music and Interscope.
He became the manager for Destiny's Child and worked as a producer for several of the group's projects. After the group disbanded, he continued to manage their individual music careers. Mathew has also produced films and TV shows, including Obsessed and Breaking From Above.
In late 2015, Mathew authored his first book, The DNA of Achievers: 10 Traits of Highly Successful Professionals. He accompanied his second book, Destiny's Child: The Untold Story, with unreleased music from Destiny's Child's early days. The album, Destiny's Child: The Untold Story Presents Girls Tyme, was released in 2nd December 2019.
Beyonce's mom temporarily gave up fashion after her divorce from Mathew Knowles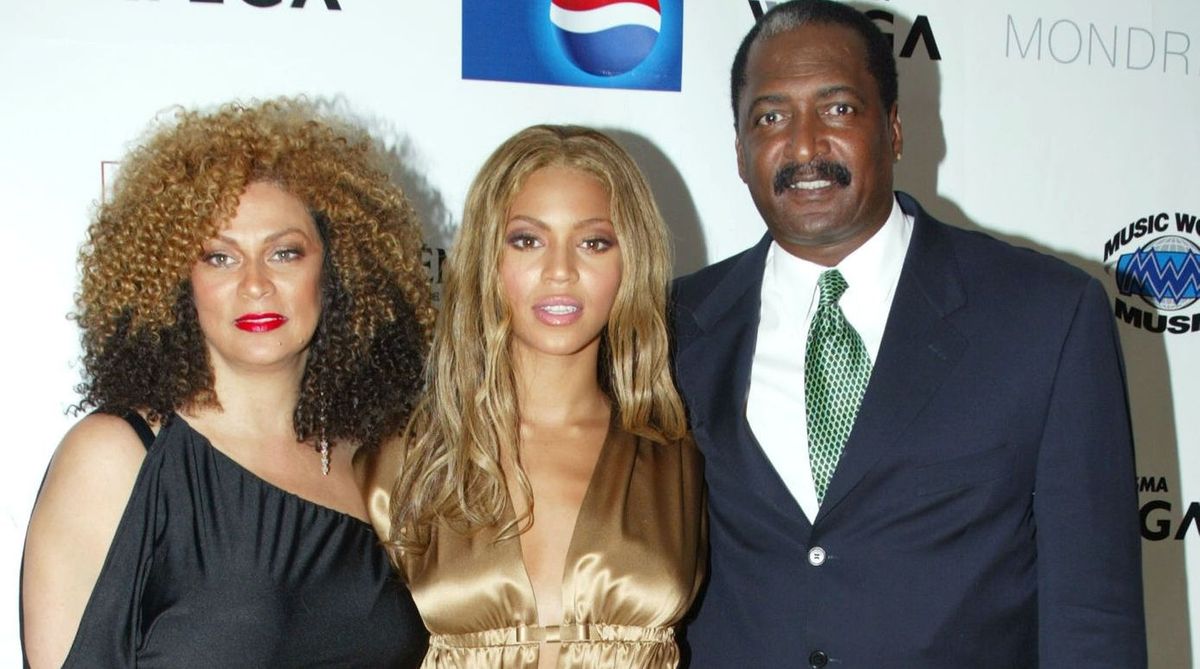 Tina and Mathew got married in the late 1970s. Thirty-three years and two children later, Tina filed for divorce. She pursued divorce after it was revealed that Mathew cheated on her with Alexsandra Wright, and had a child with her. She dropped the separation suit in 2010 as the couple tried to reconcile. She refiled for divorce in August 2011 after reconciliation failed, and the divorce became final in November 2011.
The divorce sent Tina on a downward spiral, and she admits that for a while, she lost herself. She told The New York Times:
"I kind of lost myself. All these things that I love – going to art shows, reading art books, going out dancing – I had stopped. That's not really loving yourself, if you're not taking care of yourself in terms of your needs and what makes you happy."
She closed her businesses as she struggled to focus after losing a large part of her life. After a while, and after finding new love, she found her way again. She stated, "I just feel so liberated now, I really do."
After the couple's divorce, Tina married Richard Lawson, and Mathew married Gena Avery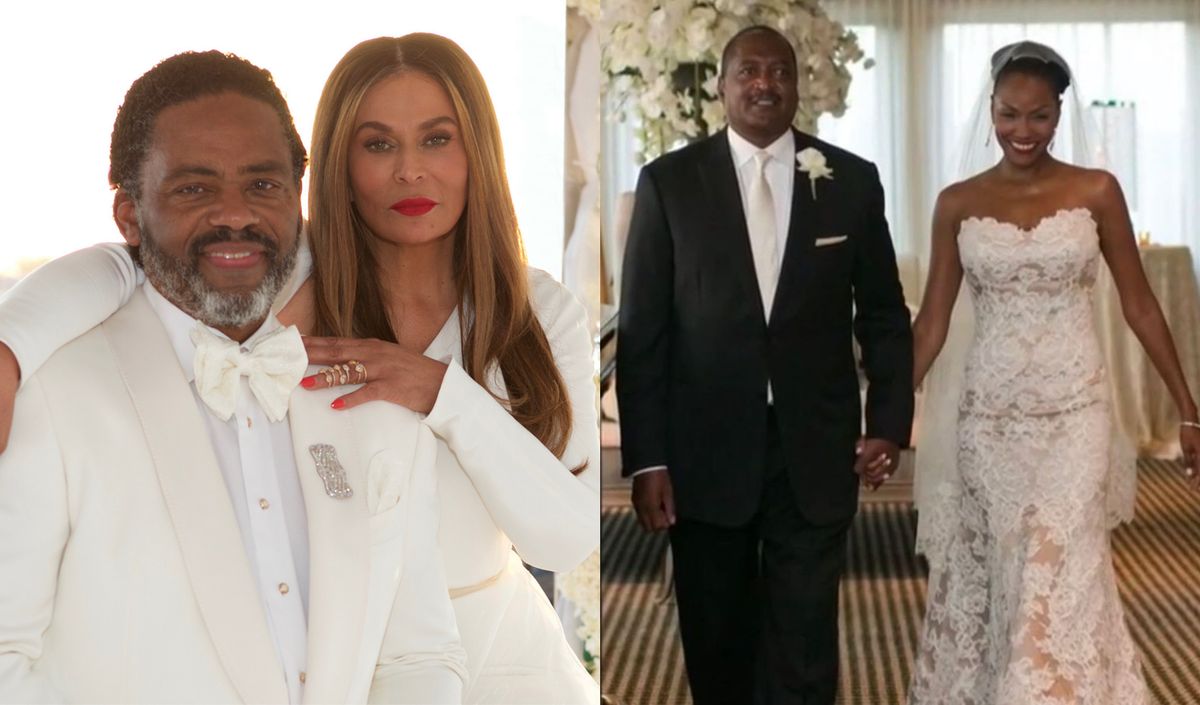 One of the people who helped Tina rediscover herself was TV actor Richard Lawson. Tina reconnected with Lawson after her divorce, and a couple of years later, they got married. Beyonce's daughter Blue played a crucial role in ensuring that Tina and Lawson got married. Tina told People in 2015:
"[In September] we went on a boat with Beyonce and Jay Z for her birthday, and when we came out one night dressed to go to dinner, Blue said, 'Oh, ya'll look beautiful. When are ya'll getting married? Richard said, 'Oh, Blue, soon, Do you approve?' And she said yes. That's the first time we talked seriously about getting married."
Richard and Tina got married on 12th April 2015 in an all-white ceremony held on a yacht. Mathew also found love again, and he married former model Gena Avery on 30th June 2013.
Mathew was diagnosed with breast cancer in 2019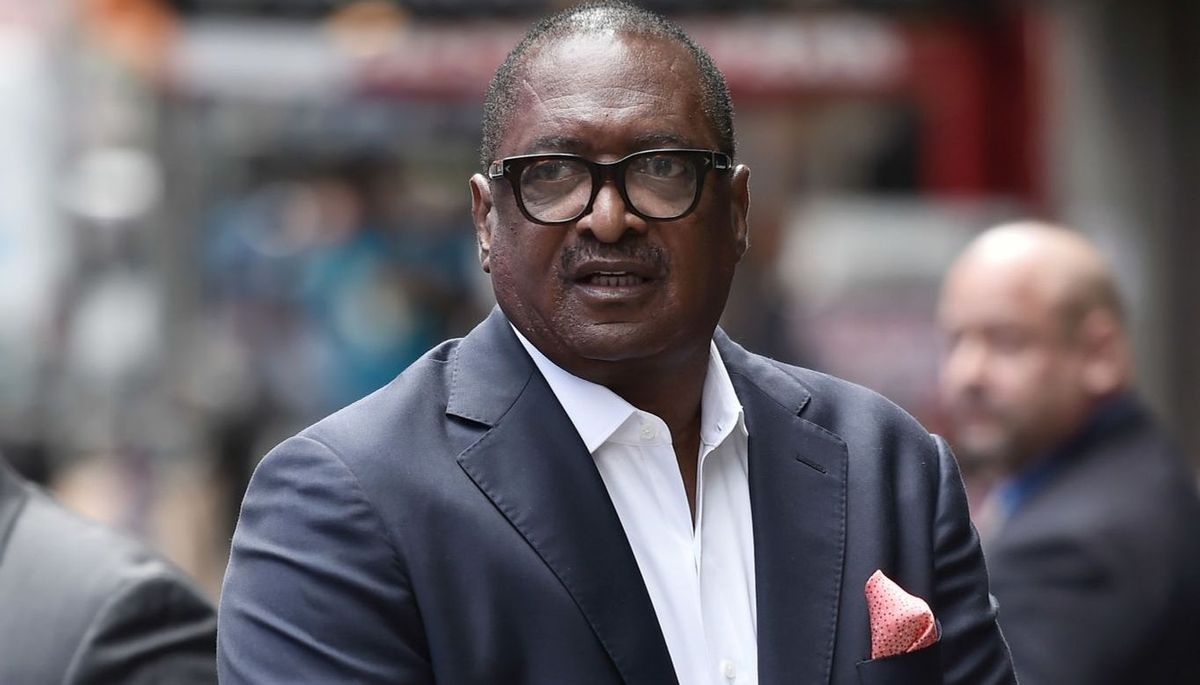 In mid-2019, Mathew started noticing blood spots on the shirts he wore, and his wife saw a blood smear on the couple's bedsheet. Initially, Mathew didn't think that it was cancer, but he decided to get a mammogram to be sure. The fact that his family had a history of breast cancer convinced him that he needed a checkup.
The test confirmed that he had breast cancer, and he informed his family. He got a double mastectomy to reduce his recurrence of cancer to 2%. Mathew uses his experience with the disease to educate others about the disease and how to detect it at an early stage. He wrote about the need for men to speak about breast cancer in an article he wrote for Good Morning America:
"Talk about it. Speak up. Speak out. Sooner, faster, quicker about it. That's what strength is. Weakness is when you want to keep it secret. I need me to speak out if they've had breast cancer. I need them to let people know they have a disease, so we can get correct numbers and better research. The occurrence in men is 1 in 1000 only because we have no research."
Matthew said he dated Tina because he thought she was white
Matthew Knowles told Ebony that, growing up in Alabama, he was conditioned to look down on dark-skinned black women. As he promoted his book Racism: From the Eyes of a Child, Matthew said:
"When I was growing up, my mother used to say, 'Don't ever bring no nappy-head black girl to my house. In the Deep South in the '50s, '60s and '70s, the shade of your blackness was considered important. So I, unfortunately, grew up hearing that message."
Matthew admitted that colorism influenced his dating life, drawing him to white women or 'black women that looked white'. Matthew started dating Tina because he thought she was white. He said: "I actually thought when I met Tina, my former wife, that she was White. Later I found out that she wasn't, and she was actually very much in-tune with her blackness."
"With eroticized rage, there was actually rage in me as a black man, and I saw the white female as a way, subconsciously, of getting even or getting back," Matthew continued. He implied that colorism influences success in the music industry. He explained:
"When it comes to Black females, who are the people who get their music played on pop radio? Mariah Carey, Rihanna, the female rapper Nicki Minaj, my kids [Beyoncé and Solange], and what do they all have in common?"
---