Ben Simmons is an Australian basketball player for the Philadelphia 76ers of the NBA. Simmons spent one season with the Louisiana State University Tigers, earning a consensus first-team All-America slot and the USBWA National Freshman of the Year Award. He was the 76ers' first overall pick in the 2016 NBA draft.
He sat out his first year with the team due to a foot injury but returned triumphantly the next year to win the NBA Rookie of the Year Award. Simmons has been named an NBA All-Star for three consecutive years beginning in 2019.
This piece will look at Ben Simmons' parents, Dave and Julie Simmons.
Ben's mom was a divorcee with four children when she met and married Dave Simmons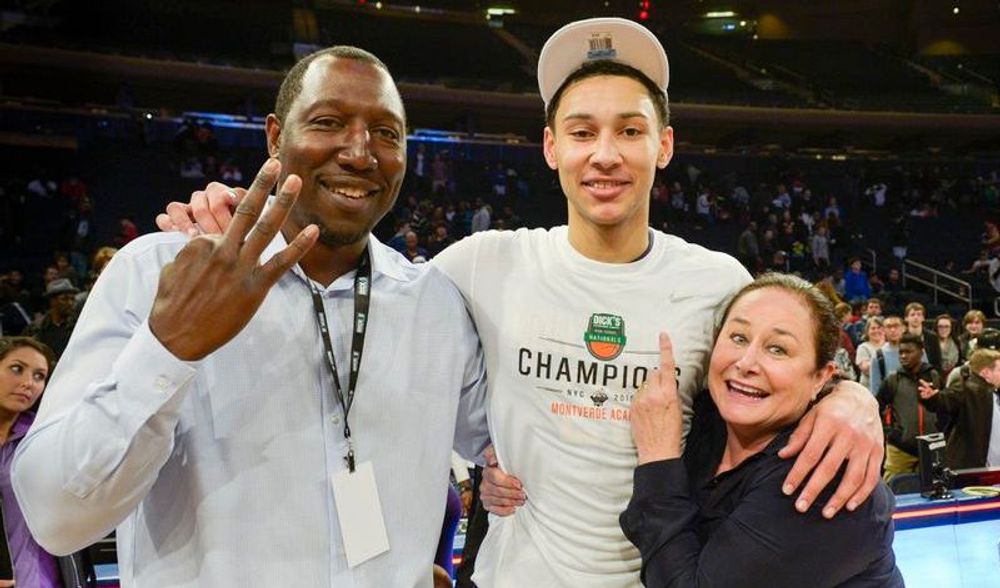 Julie was a divorced single mother when she met Dave Simmons in 1991. Her first marriage had yielded four children: Melissa, Emily, Liam, and Sean.
Dave and Julie started dating, and three years later, they married and soon welcomed Olivia and Ben. Julie told USA Today that Ben was born at the same time as the Opening Ceremonies of the 1996 Atlanta Olympics. The nurses and Dave were consumed by what was happening on television as they waited for Julie to get to the point of pushing.
When the dancers on the screen held out cards asking 'HOW Y'ALL DOIN?' Julie belted out, "I'll tell you how I'm doing, I'm trying to have a baby!" The yell refocused the attention of everyone in the room to Julie. Dave and Julie raised the children as one family, which helped the siblings form a strong bond.
The children grew up athletic and super-competitive. Being the youngest made Ben a target for taunts and teases and always left him at a disadvantage when the family played games. "They helped him grow up," Julie says of Ben's older siblings. "He's an easygoing, quiet kid, but he also has a cheekiness to him."
Ben and his siblings still share a strong bond. In an interview with The Undefeated about her bipolar diagnosis, Olivia Simmons talked about how her siblings and especially Ben, have helped her deal with the condition. "Ben's like my best friend," she wrote.
Recently, Ben surprised his brother Sean Tribe Simmons with an Audi SQ8 for his birthday. In a rare Instagram Live Session, Ben called Sean to wish him a happy birthday. "I've got to show you something," Ben said as he walked into the garage. "So that's your car," he said, pointing at the Audi. Sean started laughing but couldn't help breaking down in tears. As expected, Ben teased him for it. "I've got you crying on live?!" Ben exclaimed.
Dave, a former basketball professional, took over Ben's training after noting the inadequacies of basketball training in Australia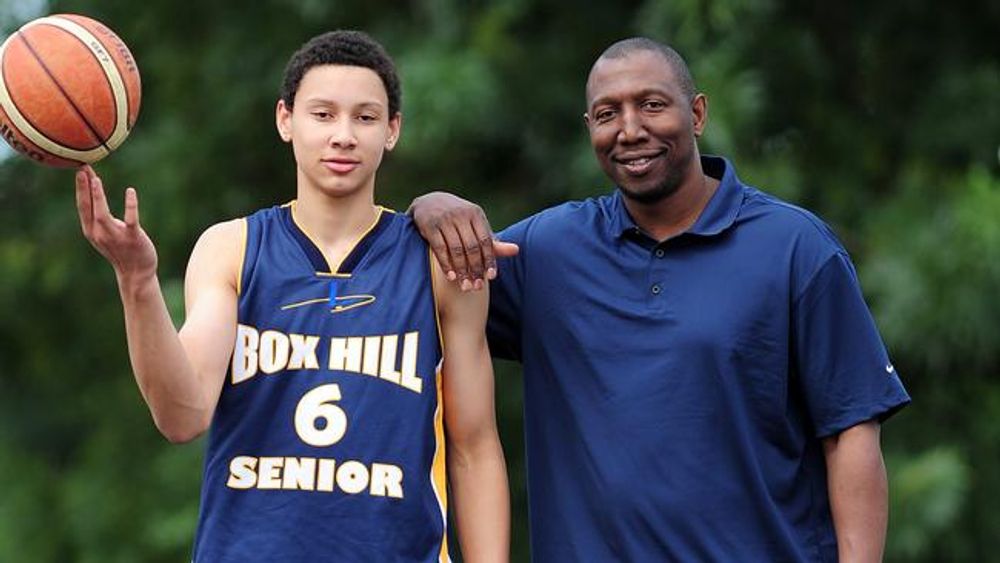 Dave Simmons played an instrumental role in turning Ben into the superstar he is today. Ben grew up in Australia, which doesn't place as much emphasis on basketball talent development as the United States does. Despite having an obvious talent in basketball, Ben also played rugby and Australian Rules Football, but eventually settled for basketball.
"I felt basketball was for me,' he told USA Today. However, the talent development methods in Australia didn't sit right with Dave Simmons. Dave Simmons, a retired basketball player from the Bronx, knew what his son needed to learn as he'd played international basketball for more than a decade.
He'd spent thirteen seasons playing in the Australian National Basketball League. He won the NBL Championship with the Melbourne Tigers, who retired his No.25 jersey. Dave volunteered to train Ben, but by the time Ben got to the United States, he hadn't rid himself of the Australian system of play. Dave explained:
"(Montverde) coach (Kevin) Boyle wanted the same things – 'I need you to take over the game. It's not just passing, I need you to score.' He's become very comfortable with that. Living in Australia, you'd call that more of an American style of play. They say Americans are selfish and they like to shoot the ball. I think you can find the balance."
Ben went on to strike a balance between defense, playmaking, and shooting, making him one of the few top-level players that can play anywhere on the court. Lebron James, Ben's idol, also belongs in that exclusive club. According to Dave, Ben's most impressive trait is his ability to remain calm in pressure situations. He continued:
"He'd be like, 'We lost, but it was just a game.' He wouldn't take it too personally. He's pretty much like that now. To me, he's the guy you want to have the ball at the end of the game. Every team should have a guy like that. Under pressure, he's going to be the most calm person out there."
---