Deontay Wilder is an American boxer who held the WBC heavyweight title from 2015 to 2020. He defended his title ten times before falling to Tyson Fury on 22nd February 2020. Deontay ended the United States' decade long wait for a World heavyweight champion when he won the WBC heavyweight title in 2015.
Wilder knocked out opponent after opponent as he demonstrated characteristic ruthlessness in his title defense. Deontay crumbled in his match against Fury, but will be looking for redemption in his upcoming title fight against Tyson. Wilder and Fury will face off at the T-Mobile Arena in Las Vegas on 9th October 2021.
This piece will look at Deontay Wilder's wife-to-be, Telli Swift.
She is a model and a star on the reality show WAGS Atlanta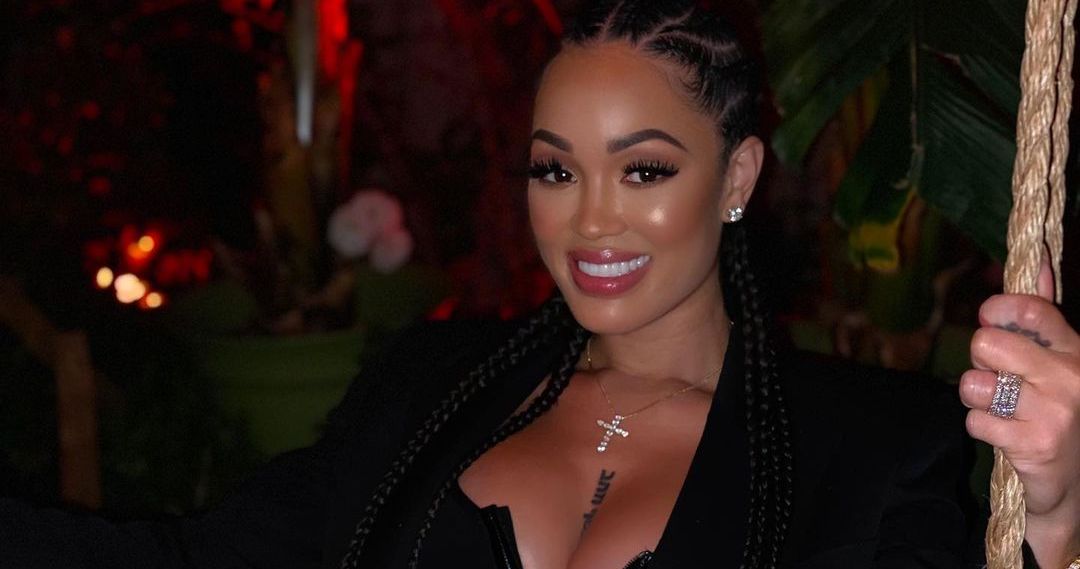 Telli Swift was born on 24th January 1987 in the Philippines. She was born Shuntel, and she only took up the name Telli when she became famous.
Swift was destined to be a star from a young age. Telli's mom recognized that she had modeling potential, and she worked to ensure that Telli had enough opportunities to showcase her natural talent. By the age of 3, Telli was attending photoshoots and appearing in beauty pageants.
Telli continued to work as a model before making her reality show debut in WAGS Atlanta. She moved on from the show after delivering her second child, and she now works as a fashion designer.
Telli considered moving away from Wilder to pressure him to propose
Telli and Wilder met in Los Angeles, and they were immediately attracted to each other. Wilder made the first move, but their conversation was interrupted by one of Telli's friends. Deontay didn't give up, and he later contacted Telli via Instagram. Telli told The Sun;
"I completely stopped talking to him and told my friend what happened with my leg and he left. Leave it to IG DMs we got in touch with each other two weeks before my family reunion which so happen to be in Alabama where Deontay is from. The rest is history."
Their relationship got serious quickly, and in early 2018, Telli was concerned about Wilder's commitment to the relationship. She wanted him to propose, but he seemed reluctant. Telli even considered getting a place of her own to pressure Deontay to commit.
Deontay revealed in an episode of WAGS why he was reluctant to propose to Telli. He stated in a conversation with Andre Caldwell and C.J. Mosley;
"I love the girl. She's got my heart. That's my baby, that's my best friend… Even though I know I got a real woman and I love her to death, I know that I could give my all to a person and still get fucked over… I'm definitely not closed- minded about it, 'cause like I said, I found my best friend."
Wilder was hesitant because he feared that he would get his heart broken again.
Wilder proposed to Telli at their child's gender reveal party in 2018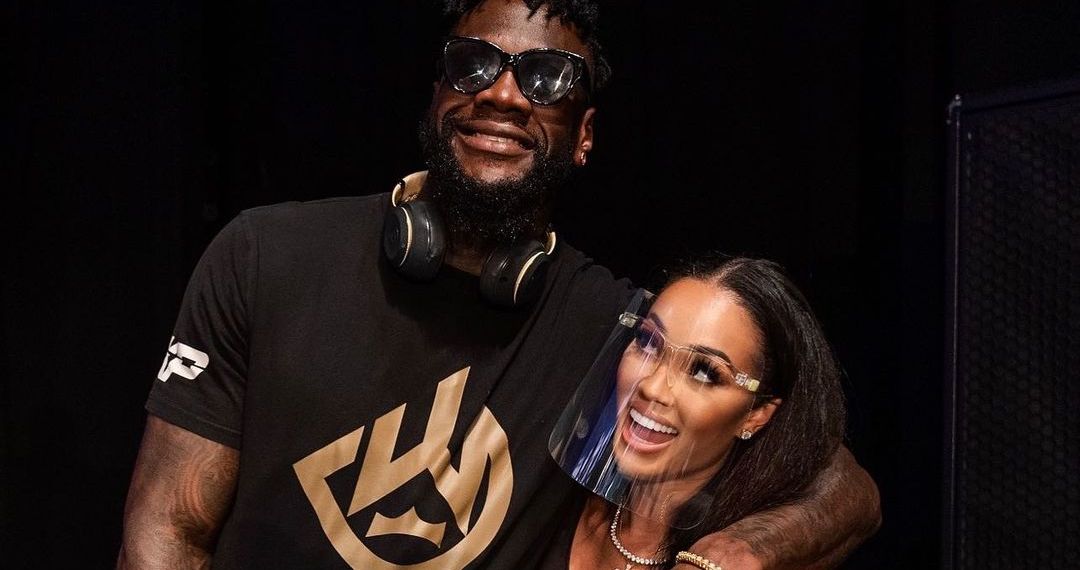 Wilder finally got over his fears, and he picked the perfect occasion to propose to Telli. He proposed at their child's gender reveal party on a special episode of WAGS Atlanta. Wilder proposed with a huge rock, and he assured Telli that he would be the man she always wanted.
It was a truly emotional day for Telli. She found out that she was having a daughter, and she was finally engaged to Wilder. On 15th February 2018, Telli posted a video on Instagram showing her best moments with Wilder. She captioned the post;
"Everyday is a day of love with you… But I just wanted to let you know how much I appreciate you as a best friend, love, and father of my child. I love you to the moon and back, but you know that though! It's time to handle business now @bronzebomber in full effect, but forever here we come!"
The couple has been engaged for three years, and they haven't announced a wedding date yet. However, they still look happy and very much in love.
Telli protested the judges' assessment that Fury and Wilder's first bout ended in a draw
Wilder does all of the boxing in the ring, and Telli isn't afraid to shout about it outside the ring. She doesn't shy away from contributing to the hot topics in the boxing world. Her most recent contribution happened when she commented about Wilder's beef with British boxer Anthony Joshua.
After Joshua's surprising knockout loss to Abel Ruiz, Wilder accused Joshua of failing to be a true champion via an Instagram post. Telli posted a comment on the post saying; "Actions speak louder than words!! No more talking… everyone knows what's up!!"
The beef between Wilder and Joshua concerns their disagreement over a potential bout between the pair. Telli was also involved in controversy concerning another of Wilder's rivals, Tyson Fury.
Tyson and Wilder battled it out on the ring in late 2018. Fury looked to be headed for victory after a great display of tactical boxing in the early rounds. However, Wilder executed two knockdowns in the 8th and 12th rounds, which put him back into contention. The judges ruled it as a draw, and Telli wasn't impressed.
After the bout, she posted an Instagram photo of Wilder standing over a fallen Tyson. She captioned the photo; "So this is what a draw looks like?? & that delayed count?? Suspect. Politics as usual, but sometimes you win by not winning."
The post caused a lot of controversy, with most fans telling her off. The post also contributed to the hype regarding Wilder's upcoming re-match against Tyson.
She has one child from her relationship with Wilder and another from a previous marriage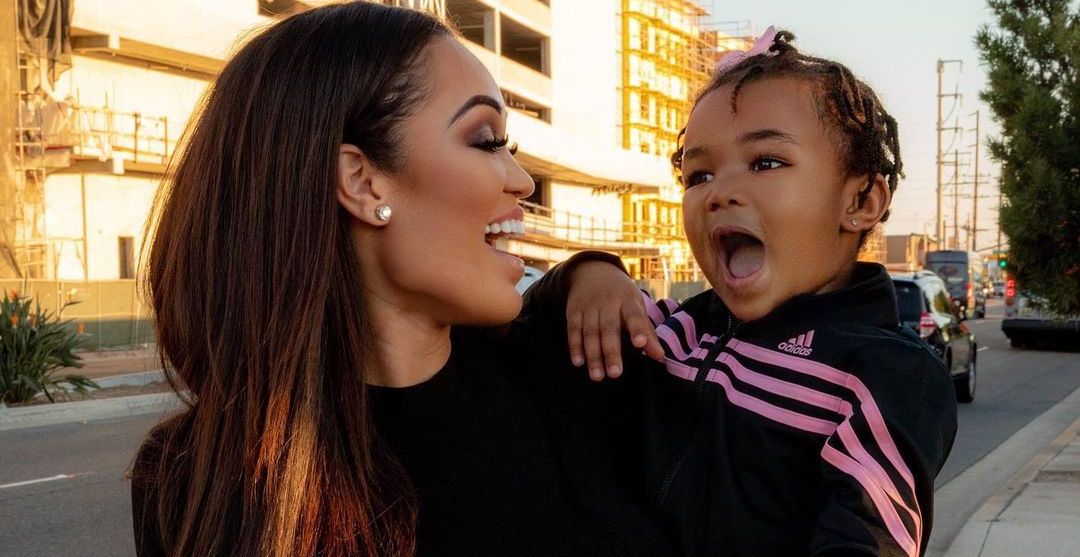 Just like her fiancé, Telli was previously married, and she has a son from that marriage. His name is Kerron, and he has a baby sister known as Kaorii Lee Wilder. Kaorii is Wilder and Telli's daughter.
Lee and Kerron feature heavily on Telli's Instagram page, and you can tell that she loves them a lot.
Telli helps keep Deontay focused and organizes parties for him to help him decompress
A champion like Deontay feels a lot of pressure from fans and critics to continue performing at the top of his game. Telli takes it upon herself to ensure that Wilder is ready for every bout. She told The Sun;
"It's takes a lot of love, strength, and patience to support someone who puts their life on the line as their career. Showing him love and nursing him back to good health are just a couple of things I do, as well as throw him parties to celebrate his victories allowing him to decompress from all the blood, sweat, and tears he puts into his craft."
She founded the Boxing WAGS Association to raise money for the less fortunate in society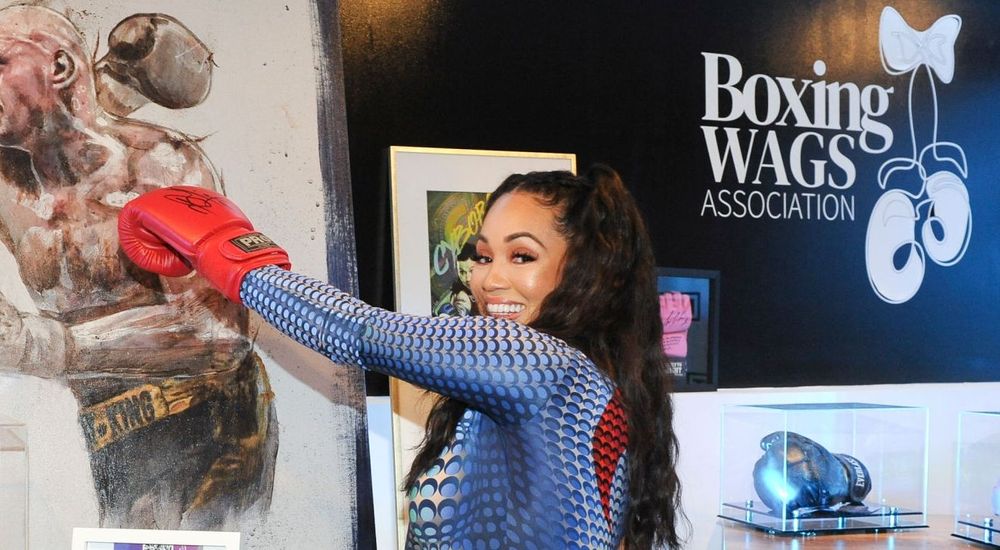 Telli contributes to charity through the Boxing WAGS Association. The association consists of wives and girlfriends of active and retired boxers who work to raise money for the less fortunate in society. The association's website reads;
"The purpose of the BWA is to have an alliance of women within a network who are fully committed to collectively affect change within themselves as well as their surrounding communities."
Funds collected by the association are given to service providers and non-profit organizations which support children and families.
---