Dan Howell and Phil Lester are a British duo that has created content together since 2009. The pair became a hit soon after they started collaborating. They attracted fans with their exciting content, which ranged from challenges to Q&A videos and pranks.
In September 2014, Dan and Phil launched their gaming channel, and by March 2015, it had 1 million subscribers. At the time, it was the fastest-growing channel on YouTube, and it currently has 2.9 million subscribers. Dan and Phil's relationship has been the subject of debate since they started collaborating.
This piece will detail everything you need to know about the pair's relationship.
Dan referred to Phil as his soulmate during his coming out video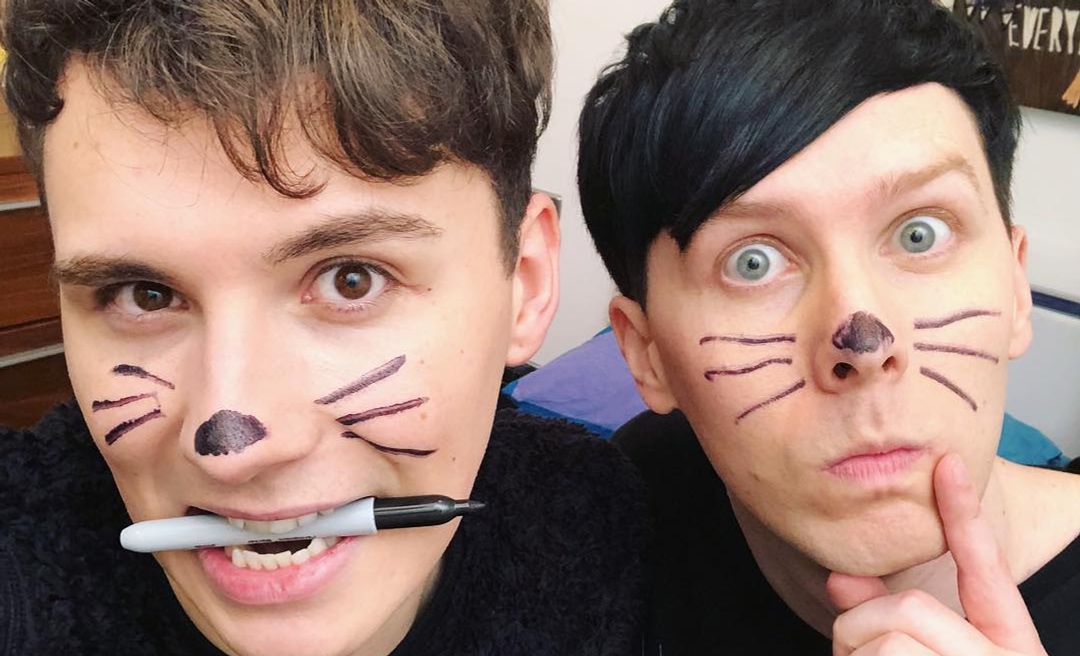 Phil posted the first video on his channel in 2006, and Dan was a huge fan of his content. Dan insistently messaged Phil on Twitter, and in 2009, they met and collaborated on their first video. It signaled the start of a long and fruitful relationship between two of Britain's most-loved content creators.
Throughout the years, it was unclear whether the two were just friends, or they were dating. Dan shed light on his relationship with Phil in a June 2019 video in which he came out as queer. He said:
"It was more than just romantic. This is someone who genuinely liked me. I trusted them. And for the first time since I was a tiny child I actually felt safe… we are real best friends. Companions through life. Like, actual soul mates."
Unfortunately, Dan failed to expound on whether the pair were still in a relationship. He knew that fans wanted to know, but he stated that he wanted his love life to remain private. Dan stated:
"I bet so many people wanna know so much more than that, which, honestly, I take as a compliment, but here's the thing… I'm somebody who wants to keep the details of my personal life private. So is Phil."
The pair recently moved in together, but don't expect a house tour
"The boys are finally homeowning homosexuals," Dan tweeted on 18th June 2021.
The pair had opened up about their new house in a video titled Something we want to tell you! The pair revealed that they'd bought the house in 2017, but spent time renovating the house to suit their needs.
Much to the disappointment of excited fans, the pair announced that they wouldn't be giving a house tour. They stated that they wouldn't give the tour for privacy reasons.
It looks like the pair are just friends
Dan seems to have taken a YouTube hiatus since he posted his coming out video. He and Phil have not collaborated for a while, but the pair's relationship remains strong.
It currently seems like there is nothing romantic happening between the couple. Their relationship seems platonic, and they both appear happy with it.
---