Candy Ken and Baby J are a famous social media couple famous for being different. Ken has a following of 11.2 million on TikTok, while Baby J (also known as Jostasy) has 6.7 million followers. Candy claims on his TikTok bio that he will delete his account once it gets 10 million followers, but it's unlikely that he will do so.
Candy and Baby run a joint YouTube channel with 376K subscribers. The couple's posts comedic content and vlogs on the channel. Candy and Baby are also musicians, and you can find their songs on various streaming sites. This piece will look at Candy Ken's inspiration and his relationship with Baby J.
Candy Ken's brand is all about mixing things that don't go together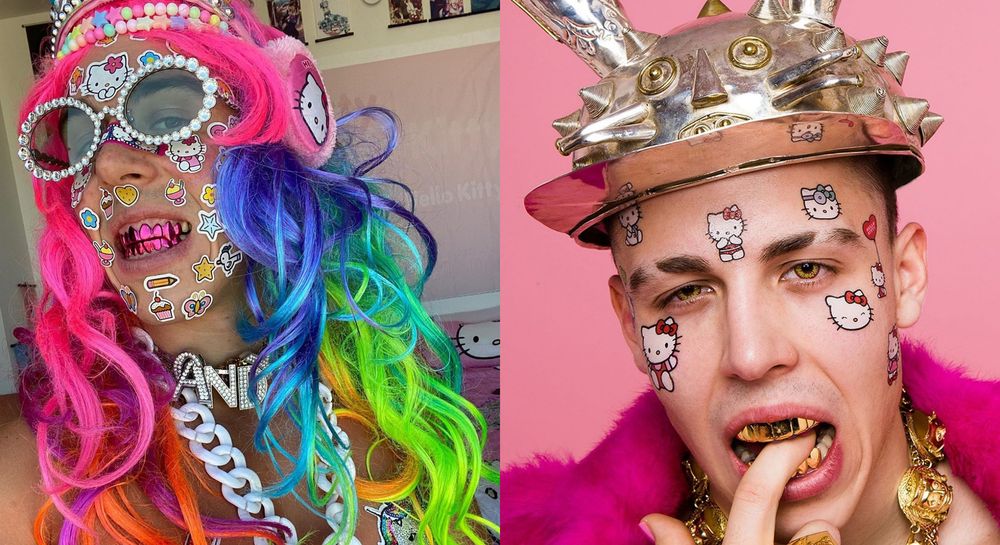 Candy Ken (real name Jakob Kasimir) was born on 27th July 1992. Ken and his mom share a close bond, and she appears in his videos when he goes back to Austria. On 10th May 2020, he shared a lovely Instagram tribute to his mom which read:
"Forever thankful for the best mum ever. Wouldn't be the same person without you. Thank u for loving me the way I am and standing behind me at all times. Thank u for supporting my craziness, transformation and all the weird shit I do. Thank u for the best childhood and raising me with proper sense for family and life…"
Ken's perspective on life changed when he moved to the United States to study. He found that there was more freedom to express himself in the United States than in his native Germany. When Ken came up with the idea of Candy Ken, he wanted somebody else to embody the character while he filmed it.
However, all the people he found were 'boring,' and so he decided to become Candy Ken. His style came out as the opposite of what people expected from a person like him. He wore grills, put on colorful wigs, and plastered temporary Hello Kitty tattoos on his muscular frame. Ken explained his style in an interview with Paper Magazine:
"I look like this normal, crazy gym guy and I don't want to look like that. I love combining muscles and Hello Kitty, being white and wearing grillz – doing things that aren't supposed to go together. I love Hello Kitty and it looks good on a boy."
Candy's style not only earned him social media fame, but it also caught the eye of fashion designers such as Jeremy Scott and Nicola Formichetti.
His main goal is to inspire people with his creativity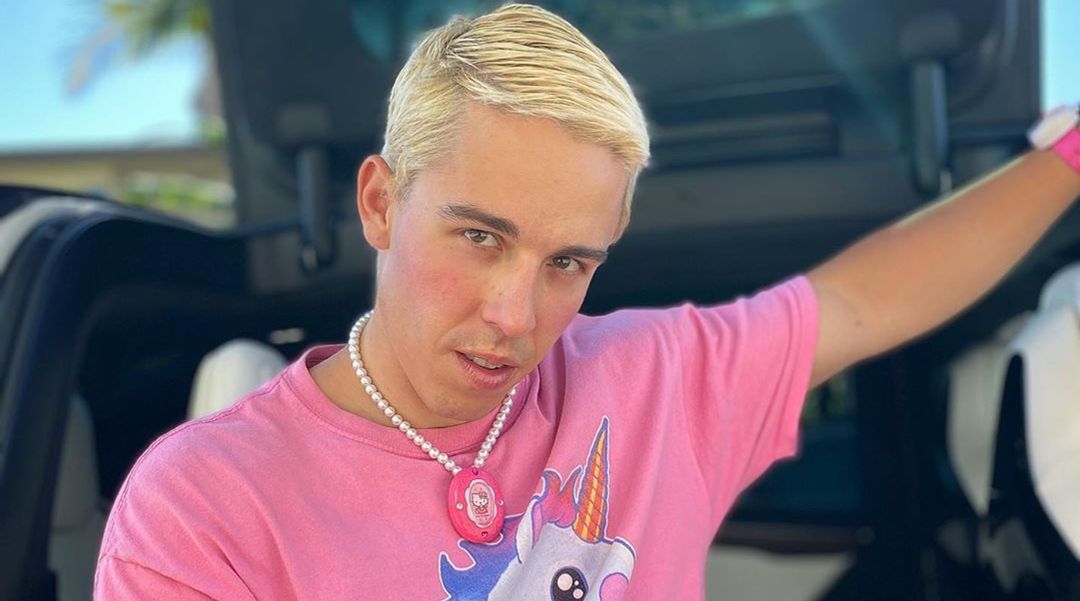 Candy Ken hopes to use his creativity to inspire people and to change their mindsets on issues such as sexuality. There are places where he can't be Candy Ken because of people's homophobic attitudes. Candy believes that his content can inspire people to be more accepting. He told Paper Magazine:
"My biggest goal is to inspire the right people. I know a lot of people think I'm just trying to provoke, but I am not. I'm trying to get away from stereotypes and follow what my heart tells me and what really makes me happy. I'm trying to work with people like myself and find them. I just want to create music, music videos, films, magazines, photo shoots. I also want my own fashion collection – like Hello Kitty."
Candy Ken and Baby J welcomed their son Rodeo in June 2021 and he already has over 50K Instagram followers
Candy Ken and Baby J welcomed their child Rodeo in June 2021. The pair posted plenty of Instagram photos and a YouTube video of the delivery.
"Best day of my life," Baby J captioned one of the posts. "We are a family!"
The couple has wasted no time in welcoming Rodeo into the social media universe. He has appeared in several YouTube videos and has an Instagram page with over 50K followers.
Candy Ken and Baby J got married in September 2020
Candy Ken and his wife Baby J wed in a colorful ceremony held in September 2020. The pair couldn't keep their hands off each other after the minister declared them man and wife. As expected, they observed covid-19 guidelines during the gold-themed celebration of love.
---