Rachel Dawn Ballinger is an American vlogger famous for hosting the web series, You Know What Pisses Me Off? The series featured Ballinger adding a hilarious twist to stupid, irritating, and relatable things that people do. The series became a huge success, earning Rachel millions of followers and spawning the book 101 Things that Piss Me Off.
The book mostly contained funny infuriations and some serious ones such as drunk driving, childhood cancer, and racism. Ballinger rarely updates the You Know What Pisses Me Off series as most of her current videos involve hacks, crafts, and testing products. She also has a series called Rachel's Room, in which she talks about personal experiences.
This piece will look at Rachel's sexuality and love life, and career. Rachel Ballinger recently came out as gay.
Rachel announced that she is gay months after ending her secretive relationship with Matt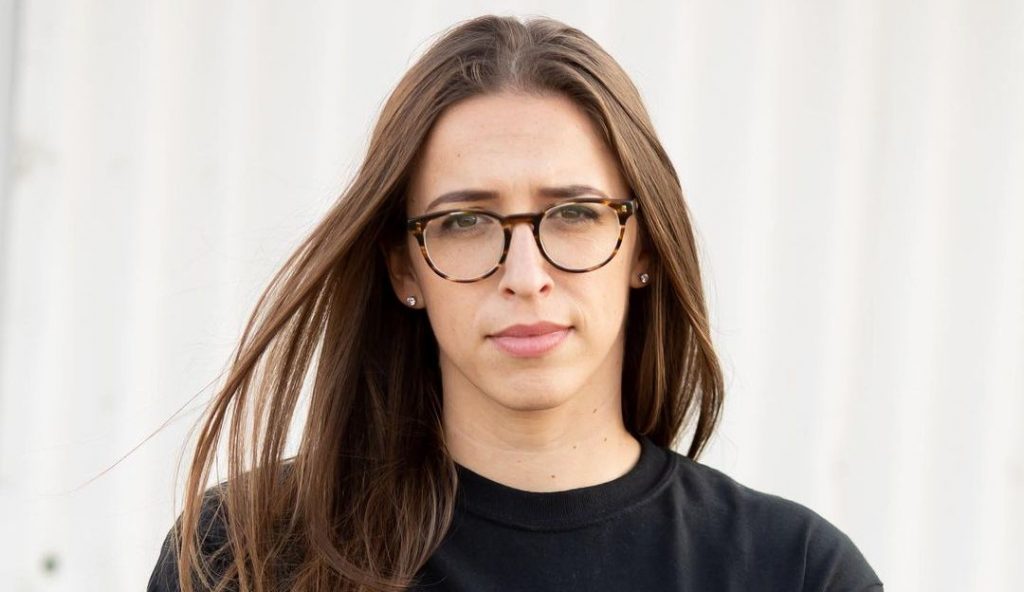 Rachel Ballinger chose the February 2021 season of love to come out as gay. She revealed via a tweet that she announced her sexuality in a vlog that got demonetized by YouTube. However, it didn't dampen the euphoria of embracing her authenticity. Rachel tweeted:
"My first vlog mentioning I'm gay immediately got demonetized by a human reviewer at @YouTube claiming I used frequent strong profanity in my title, thumbnail, or first 30 seconds of the vlog. I don't ever cuss online. So that's cool. Yay being gay!!!!"
YouTube apologized to Rachel via a reply to her tweet and assured her they had corrected their mistake. Rachel's revelation comes weeks after she confirmed that she'd broken up with Matt. She fueled speculation about a breakup via a December 2020 TikTok video that said, 'put your finger down if you broke up with someone this year.'
In the video, Rachel started to move her finger down before letting out her signature laugh and exiting the frame. She confirmed the breakup via an angry January 2021 TikTok video in which she ranted about Matt refusing to respond to her and using her credit card to buy groceries. She yelled:
"I have not talked to my ex in over a month. We broke up in September and I have not talked to this man in over a month. We broke up in September. I have tried to because we were intertwined for eight years. I was like, 'Can you cancel the subscription to this, because I don't have the login info?' No response. He is using my credit card to buy groceries and gas! The audacity."
Rachel and Matt's relationship didn't start on the right foot as Rachel didn't like Matt's hair. Ballinger revealed in a video titled The Truth About Me that the couple started dating after Matt shaved off his long hair. They proceeded to have a secretive eight-year relationship.
Rachel couldn't find a job before her sister Colleen suggested that she start posting YouTube videos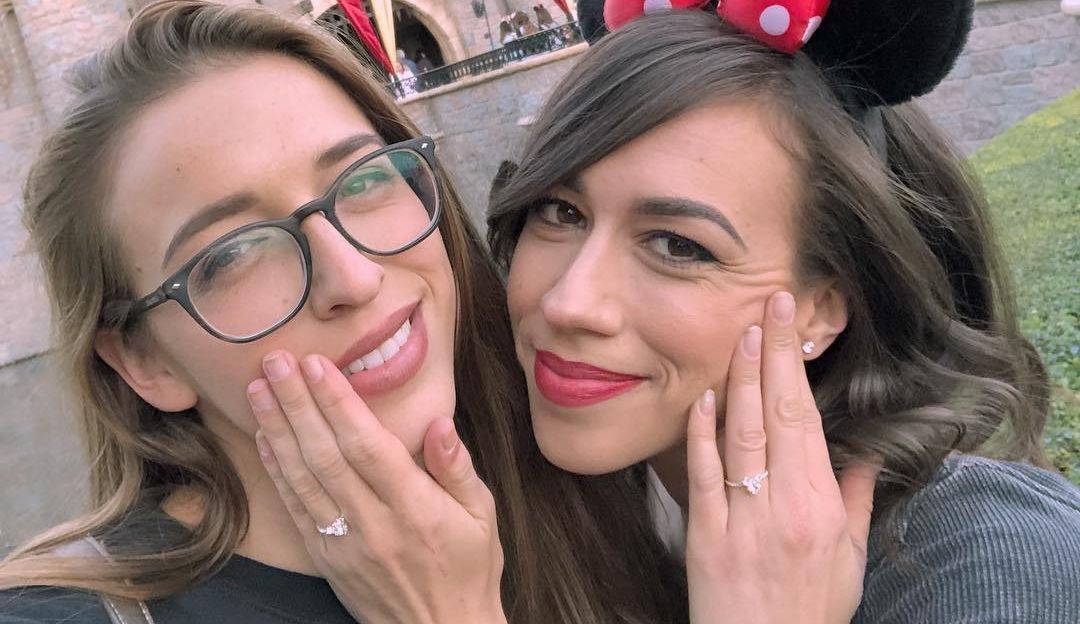 Rachel Ballinger was born on 5th April 1991 in Santa Barbara, California. She grew up alongside an older sister Colleen, and two older brothers, Trent and Chris. Rachel comes from a family of YouTubers, but she didn't believe that she was cut out to be a content creator. Unfortunately, she found other jobs hard to come by.
Despite taking a bartending class, bars refused to hire her because of her limited experience. "I think I applied to something like twenty bars when I wanted to be a bartender," Rachel explained in a video titled Why No One Would Hire Me, "and no one would hire me. I was like I would work as a hostess because I had worked as a hostess before. And they were like, 'No. You have to have experience.' How do you get experience if no one will hire you?!"
Ballinger eventually graduated from university with a Bachelor's degree in Psychology. She applied to be a police officer for the LAPD, but she failed some of her tests. Determined to join the force, Rachel joined her sister's production team as she waited for a year to pass to she could reapply. Colleen Ballinger suggested to Rachel that she try YouTube, and once she got started she couldn't stop.
"It became my passion and I decided it's what I wanted to be doing with my life," Rachel told Mediakix. "It truly wasn't something planned, it was supposed to just be a fun thing to pass the time and make a little money to keep me afloat." Rachel's exponential growth on YouTube can mostly be attributed to her creativity and humor, but collaboration with other content creators also helped give her channel more exposure.
"It [collaborating] helps get new eyes on your channel that might not have found you otherwise," she explained. "It's also just good to get to know people in the community." Rachel hails from a family of accomplished content creators with whom she regularly makes videos. She told Mediakix that she mostly enjoys creating videos with her mom:
"Filming with her is my greatest joy in life. For some reason, when we're filming, I can't stop laughing. Even when I watch the videos back, I still laugh. She seems to be a crowd favorite as well. That might just be because everyone knows better than to say anything negative. You don't mess with Mama B.
Rachel is very picky about the brands she works with and has learnt to deflect the hate she gets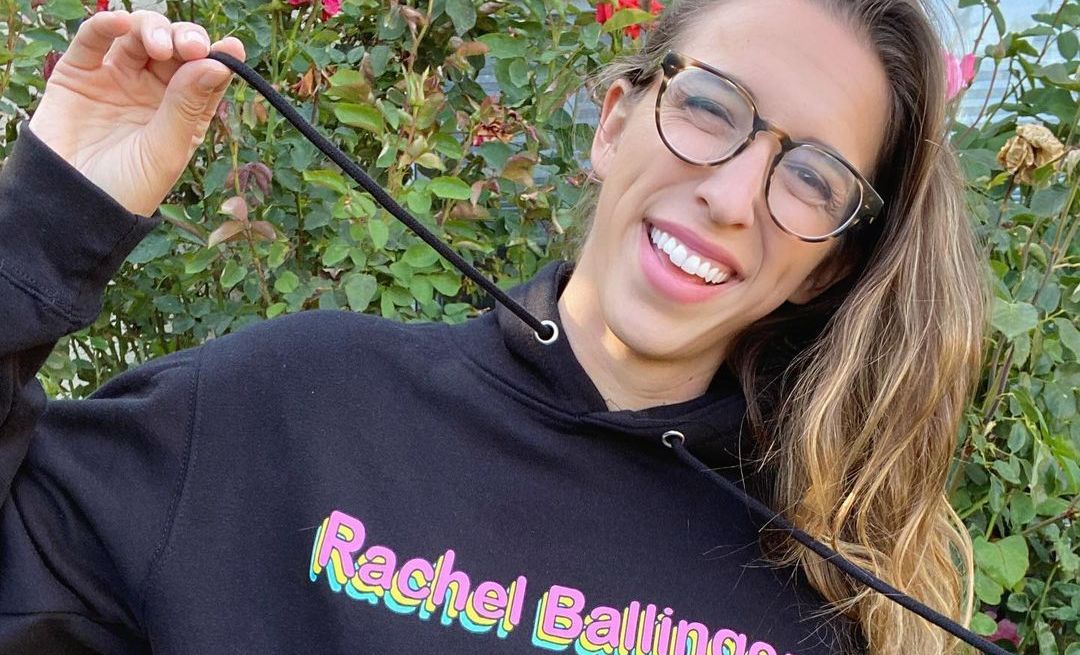 From unemployment to gaining enough influence to decline collaborating with certain brands – Rachel Ballinger has been on quite the journey. Rachel refuses to work with any brand she doesn't resonate with. If she can't use the product or doesn't like the company, she will say no to their offer.
"I genuinely love fitness, food, phone games, and sports," she explained. "So anything related to those, I'm probably going to say yes to." Content creators regularly have to deal with hate, and Rachel is no exception. You need only look at the comments on her gay announcement tweet to see how insensitive people can be. Thankfully, Rachel has learned over the years to ignore the hate. She said:
"The hardest thing I've had to learn from developing my channel is that I need to have thick skin. You can't let negativity from other people stop you or keep you down. As cheesy as that sounds, it's the truth. For every 100 nice comments you get, you'll get one bad one, that's just how the internet works."
---