Sam Smith is an English singer whose breakout moment came after featuring in Disclosure's breakout single Latch. Smith then featured in Naughty's Boy's chart-topping single La La La. Capitol records released Smith's debut album, In the Lonely Hour, in May 2014. The song Stay With Me became an international success, topping the charts in the UK and reaching number two in the US.
Smith won four Grammy Awards for their debut album, including Best Pop Vocal Album and Record of the Year. A year later, Smith and Jimmy Napes won a Golden Globe Award and an Academy Award for Best Original Song for Writing on the Wall – the theme for the James Bond film, Spectre. Sam released their third studio album, Love Goes, on 30th October 2020.
This piece will look at Sam Smith's dating life. Sam Smith is currently single.
Sam recently revealed that they are open to dating any person after they came out as non-binary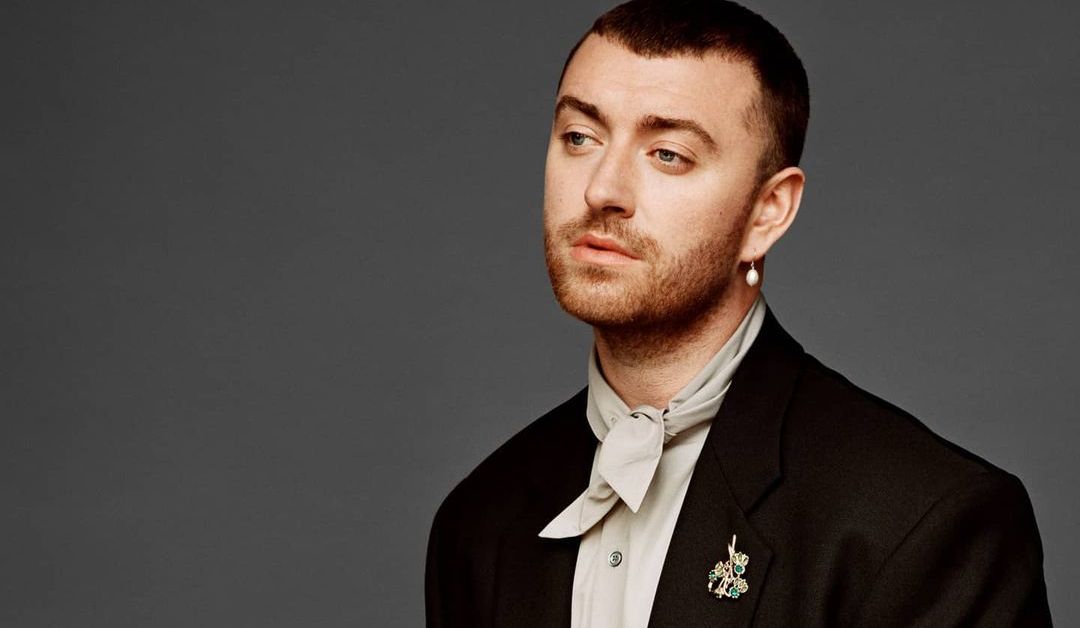 Sam Smith came out as gay when they were 10 years old. Their mother claims that she knew that Sam was gay when they were only three years old. Smith came out to the world as gay shortly after the release of their first album. The revelation effectively crushed rumors that they were in a relationship with Daisy Lowe.
Soon after coming out as gay, Smith faced what seemed to them to be an almost insurmountable obstacle: They didn't know how to be gay. Sam had always been comfortable about their sexuality, but they'd only had the first encounter with another gay person at the age of 19. Now they'd come out as gay without any real experience of being gay.
Smith tried everything they could to try and establish relationships with other men. They used Tinder and Grindr to find dates, but they could never create a bond with anyone. Smith only began to understand their sexuality after an Australian publisher introduced them to gay literature. Sam took a hiatus from dating as they began to understand their sexuality and the cause of their deep-rooted insecurities. Smith told The New York Times:
"People forget but no one learns about gay history in school. Nothing. So I didn't know anything about my history a gay man and then words like 'spokesperson' are being thrown at me when I've just brought out my first album. It scared me because I was like, I don't know anything about being gay, really."
Sam's journey of self-discovery got to a point where the word 'gay' didn't define them anymore. They felt more comfortable identifying as non-binary. "When I saw the word non-binary/genderqueer, and I read into it, and I heard these people speaking, I was like, 'Fuck, that is me,'" they told Jameela Jamil on the show I Weigh Interviews. 
Smith's sexuality became a subject of discussion after the singer made their confession about being non-binary. Sam set the record straight when they told The Sun that they are not confined by gender when choosing who to love. "I love people, and whoever I fall for, that's who I fall for," they said. "Now I don't know what gender they will be, to be quite honest, and that's a freeing thing – to not be limited to one category of person. I just fall in love with whoever I fall in love with."
Sam's third album details their relationship with Brandon Flynn and the aftermath of their breakup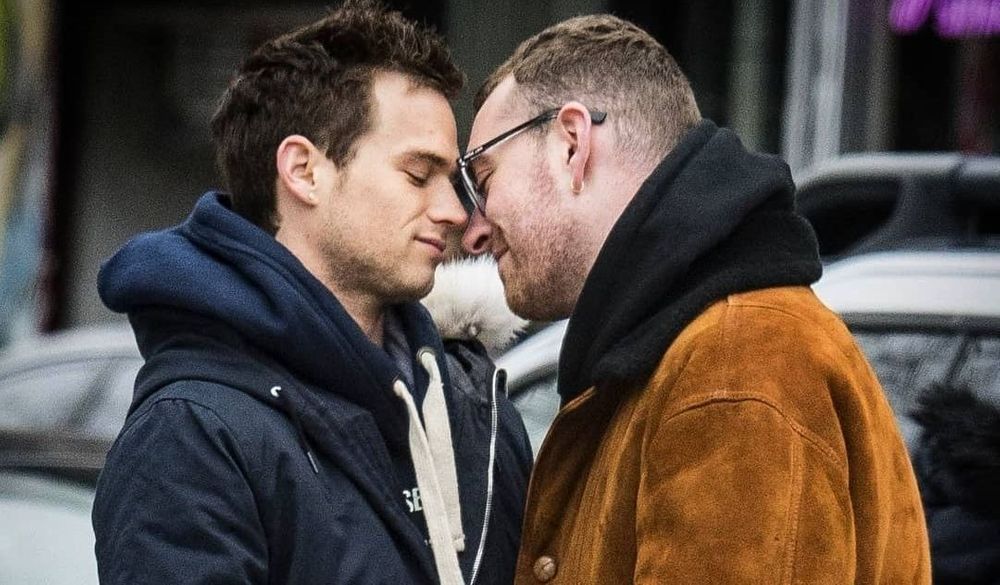 Sam Smith and Brandon Flynn broke up in 2018 after dating for nine months. A source speaking to The Sun stated that the relationship failed to work out because of the pair's demanding careers. The couple had an amicable breakup, but Smith was nevertheless devastated. "This was the most significant relationship he has ever had," the source told The Sun.
"I'm still trying to figure out what I took from the relationship and what it meant to me," Smith told The Times months after the breakup. Smith's latest album, Love Goes, is predominantly about their relationship with Brandon. They told The Sun that it isn't strictly a 'break-up' album, but it is built on their first proper relationship:
"When people say break-up album, it's like, it is, but it's more about how a break-up changes you, especially your first one. You know, this is about my first ever relationship and I think anyone's first relationship is a big thing."
Sam revealed that they are too busy for a relationship a couple of months after they were spotted kissing furniture designer Francois Rocci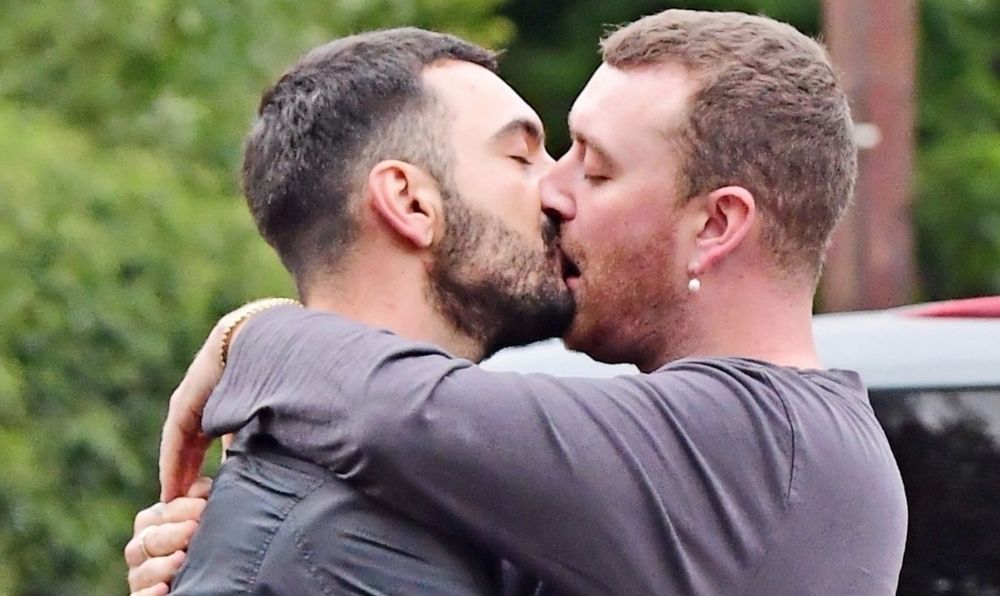 In late August 2020, Sam hit the headlines after they were spotted out on a date with French furniture designer Francois Rocci. The couple shared drinks at a bar and they did share a kiss at some point during the date. Sam didn't confirm the relationship, but it seemed quite clear that they shared a connection with Francois.
However, it appears that the relationship didn't work out. Sam talked to The Sun about the challenges of dating as a celebrity. "Fame in general, it takes a minute to get your head round it," they said. "I think it's just going to take a bit longer for me to find someone. And also I'm too busy, if I'm honest, to facilitate any sort of relationship."
Sam's music is filled with stories of love interests and relationships he's had in the past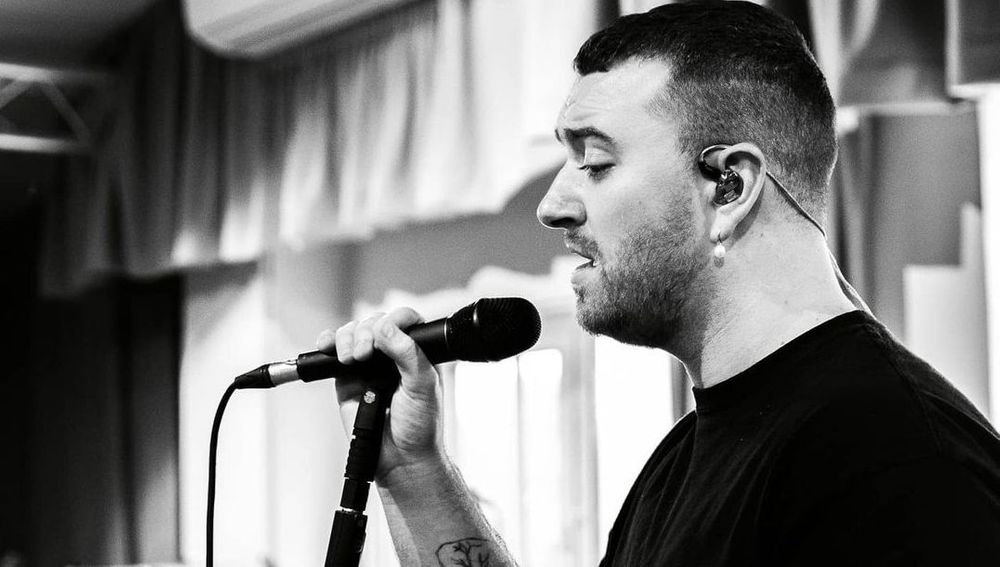 Sam Smith is synonymous with making sad, heart-breaking music. The ability to make a song sound sad is a testament to Smith's prodigious talent, but the main reason why their music hits so hard is that it comes from honest experience. Smith's first album, In the Lonely Hour, told the tale of the unrequited love Sam had for a married man. In the album's hit single, Stay With Me, Sam begged the man to stay even after it became clear that he wasn't in love with Sam.
Sam didn't reveal the object of their unreciprocated love, but rumors suggest that it was their manager, Elvin Smith. "The Lonely Hour is about a guy that I fell in love with last year, and he didn't love me back," Sam said in a 2015 interview. "I think I'm over it now, but I was in a very dark place." As they accepted four Grammys for In the Lonely Hour, Sam thanked the man who broke their heart: "Thank you so much for breaking my heart, because now I've got four Grammys."
In the Lonely Hour also featured a song dedicated to their 2014 boyfriend Jonathan Zeizel. Jonathan and Sam met while filming the video for Like I Can. The couple confirmed their relationship via Instagram in October 2014, and they spent New Year's Eve together in Australia. However, two months later, the relationship seemed to be over. Before performing Good Thing in Toronto, Sam dedicated the break-up song to Jonathan:
"This song is very special to me today, as I've actually had to do a very similar thing with someone I've been seeing."
Smith's unrequited lover featured again in their second album The Thrill of It All. Smith dedicated the aptly titled single One Last Song to their mystery lover. The album also featured the single Burning – a sad song about a man who just left Smith. It's unclear who Smith addressed in the single, but before the release of the album, they had been linked with Charlie King and Jay Camilleri.
---