Emily Ratajkowski's candidness in My Body has to be applauded. One startling revelation is that Robin Thicke groped her during the infamous shoot for Blurred Lines. Emily, a relatively unpopular model at the time, feared that she would tank her career by speaking out.
In our opinion, Emily's revelations about her relationship with her parents, Kathleen Balgley and John Ratajkowski, trump all others in My Body. Among other things, Emily explains how her mother's obsession with beauty shaped Emily's perception of herself and other women.
Emily believes that she is the glue that held her family together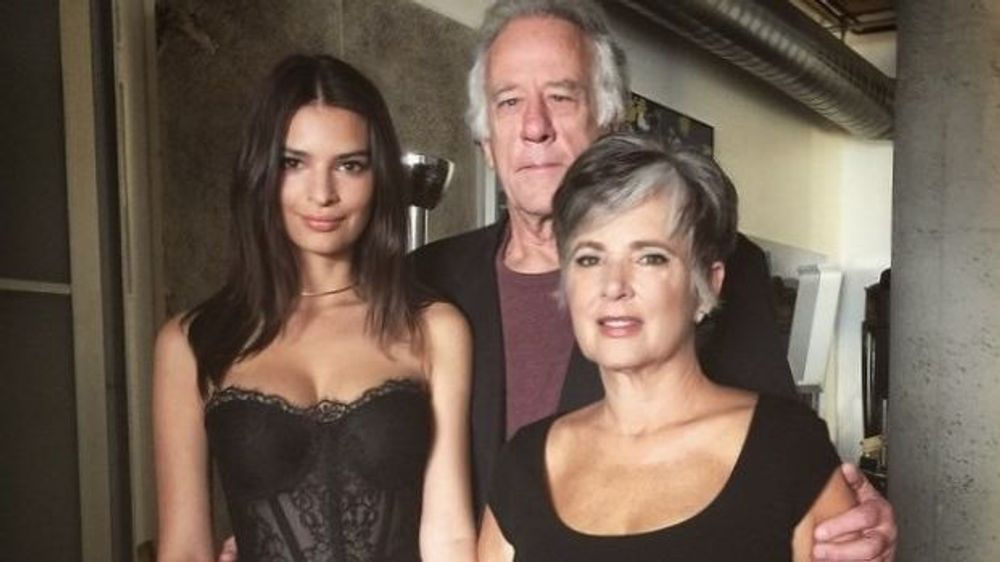 Emily Ratajkowski was born on 7th June 1991 in Westminster, London, to American parents. She grew up in Encinitas, California.
Ratajkowski is of German, Irish, English, and Polish Jewish descent. Her father, John, was raised Roman Catholic, and her mother is Jewish. Her mother, Kathleen, has no Israeli roots, but Emily told Allure that her ethnicity is Polish-Israeli.
In My Body, Emily tells the story of a fractured household that might have crumbled had Emily failed to arrive. Ratajkowski writes:
"I knew that my parents had been on again, off again for years before my mother became pregnant with me and they decided to get married. I understood that even before I was born my existence was the essential glue of their relationship."
John and Kathleen's relationship didn't improve much after Emily's birth, but neither could abandon the relationship because they had a daughter to raise. Emily wrote that sometimes, she'd arise to 'the rhythmic sound of my parents having s*x,' but more often, Emily's parents engaged in shouting matches.
She would hide in the bedroom until the arguments subsided, but other times, she became something of a mediator between her parents. Emily writes:
"After every such explosion, which usually ended with one of them leaving, the other would turn to me to plead their case or to air their grievances. I'd listen, performing my role dutifully, feeling a queasiness that would stay with me for days."
Emily's mother was reportedly obsessed with her daughter's beauty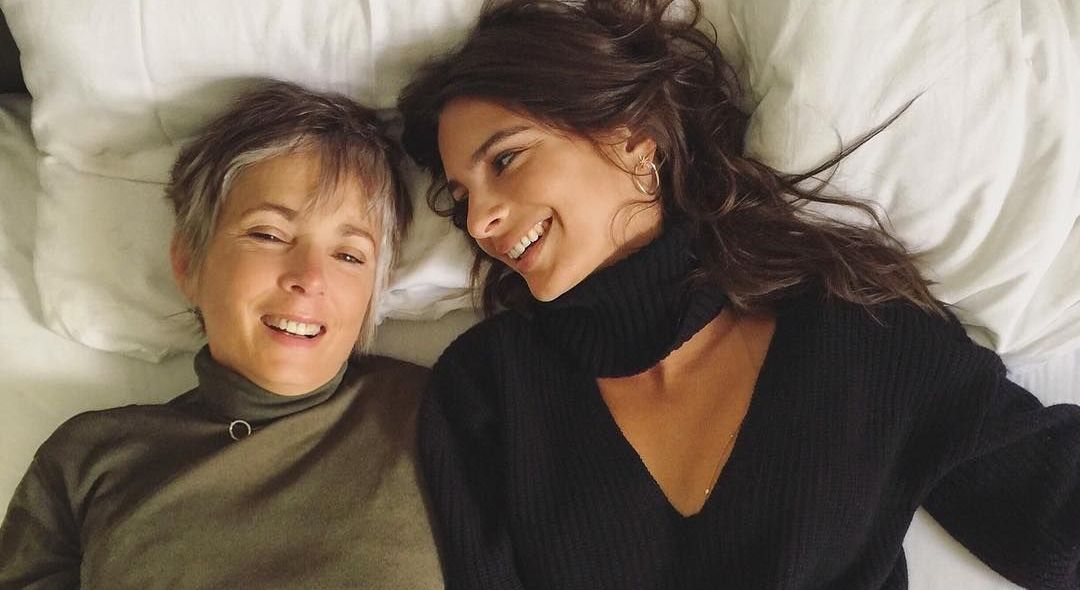 Being the only child in the house meant that Emily couldn't escape the attention of her parents. Kathleen was obsessed with beauty – first, with hers and later with Emily's.
Emily describes Kathleen as a rare beauty equal to Vivien Leigh and Elizabeth Taylor. Kathleen couldn't resist compliments about her looks. Ratajkowski writes that her mom once told her:
"A friend of mine from college wrote on Facebook that he'd seen your recent magazine cover. He said, 'No surprise Kathleen's daughter is beautiful! But she is not as gorgeous as you, Kathy. No one compares to you.'"
Ratajkowski often prayed that she gets her mother's good looks. She knew that she would earn validation from her parents if she were beautiful enough.
"Beauty was a way for me to be special," Emily writes. "When I was special, I felt my parents love for me the most. It seemed important to them both, especially to my mother, that their daughter be perceived as beautiful."
Kathleen quickly noticed when Emily first received male attention. "I was a child, but somehow already an expert in detecting male desire, even if I didn't completely understand what to make of it," she writes.
Unknowingly, the idea that Emily needed male approval to advance grew in her mind. Initially, Emily drew a false sense of power from her beauty, only to realize later that men's desires controlled her career:
"It had never occurred to me that women who gained their power from beauty were indebted to the men whose desire granted them that power in the first place. Those men were the ones in control, not the women the world fawned over."
In a 2013 interview with The New York Times, Emily stated that Kathleen chased modeling scouts away, insisting that Emily's future lay in brain surgery. However, in My Body, she exposes Kathleen and John for publicizing Emily's body for everyone to see.
In his high school art classroom, John displayed Emily's modeling 'comp' card, which contained her headshots and measurements. Kathleen placed a sexy photo of Emily on the kitchen counter for guests to see.
"I was embarrassed by the picture and its location," she writes. Kathleen and John's obsession with Emily's beauty still haunts the model to this day. Emily writes that she still equates beauty with power:
"I collect this data more than I want to admit, trying to measure my allure as objectively and brutally as possible. I want to calculate my beauty to protect myself, to understand exactly how much power and lovability I have."
Emily's dad is a reasonably successful artist with paintings all over the world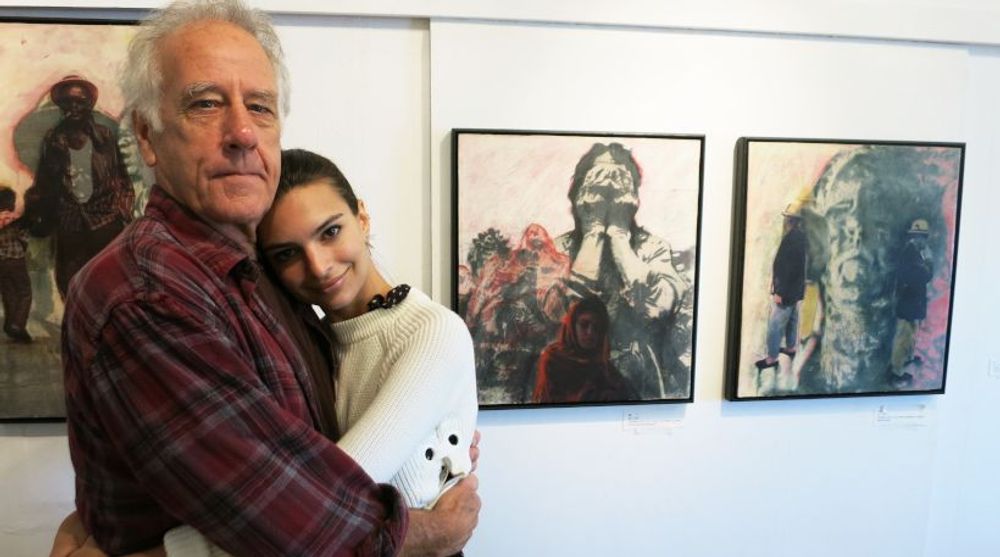 Kathleen was an English professor, and John was a high school arts teacher. John quit teaching to focus on painting, with Kathleen as his curator.
He has plenty of art displayed worldwide, including 'Portraits of Jewish Literary Figures in Film.' The exhibition features Jewish characters from literature works adapted to film.
"Once the idea was hatched, we began a hunt and located films and literature to go through," John told sdnews.com.
The idea came to John and Kathleen when repairing their farmhouse in County Cork, Ireland. Emily considers County Cork one of her favorite places in the world. Both of her grandmothers hail from Ireland, and she's spent many summers in the region.
"I have great childhood memories cow-tipping, going off and getting lost in the bog for hours and coming home covered in dirt," Emily told The Independent. Emily enjoys the relaxed vibe in Ireland, and of course, the beer. She continued:
"I love the pubs – the fact that you can find all ages there. It's so easygoing, an old man could be dancing with a young girl having a bit of fun and no one bats an eyelid. It's so relaxed and everyone is so friendly. I'm more of a Smithwick's or Bulmer's girl than a pint of Guiness."
---