After leading the Cincinnati Bearcats to their best-ever season, Desmond Ridder earned a spot on the Atlanta Falcons' roster. He's shown promise in the preseason – his touchdown throw to snatch the lead from the Lions in the dying seconds of their preseason match being a notable highlight – but it's clear he must improve in certain areas to become the starting quarterback.
Many expect Ridder to start as a quarterback after the 2022 season. Ridder has his grandmother, Jan, to thank for honing his throwing technique when he was younger. Desmond was raised by his mother and grandmother at her residence in Louisville, Kentucky.
Desmond's father abandoned the family after Desmond's teenage mother gave birth to him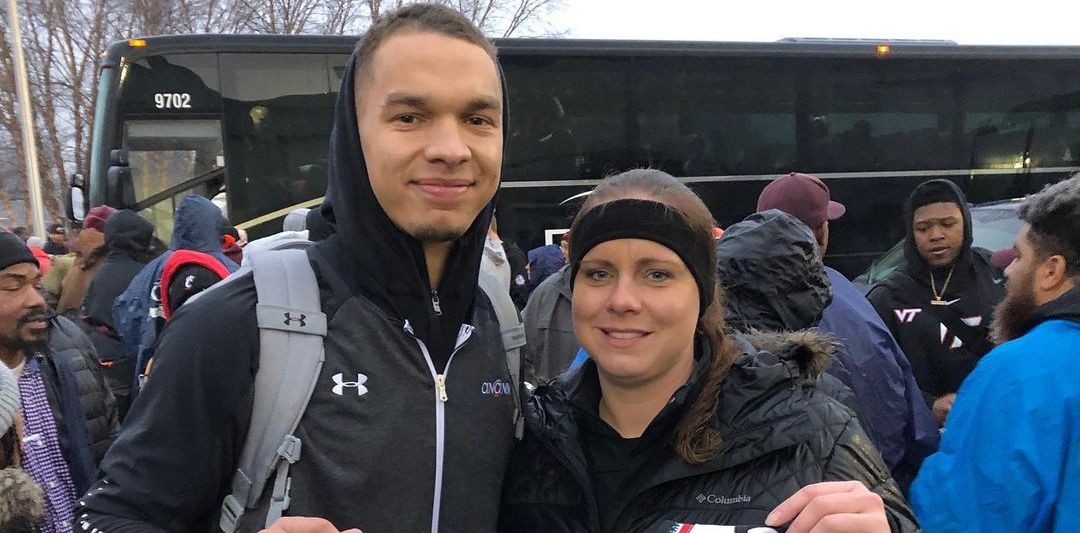 Desmond's mother, Sarah Ridder, was 15 years old when she gave birth to Desmond. With Ridder's father out of the picture, Sarah relied on her mother for assistance. "We pretty much grew up together," Sarah told Sports Illustrated. "We were best friends."
Ridder said his mother provided guidance and allowed him to learn things independently. He explained:
"I'm not going to say there wasn't strictness and parenting, but a lot of things she let me learn on my own. She was always going to be there, but you don't always have to ask for help. She let me be independent but guided me when I needed it."
Desmond's aunt, uncle, and adopted cousin also lived with Jan. At the expense of Jan's property, Desmond and his young cousins played and bonded at the Woodbourne Avenue house.
Desmond was ten when he and Sarah moved out of grandma's house to live with his stepdad. By then, Jan had taught Desmond the basics of throwing a football.
Ridder's dream of playing in the NFL has come true. Sarah posted photos of the family watching Ridder play for the first time for the Falcons. She wrote:
"A weekend to never forget! First time as a NFL family in the stadium and first time seeing Des as a NFL player! And Leighton seeing her daddy as a NFL player!"
Sarah might be raising another sports star in Desmond's younger sister
Desmond's mother and stepfather appear to have another sports star in the family. Ridder's half-sister, Tia, is a promising softball star who could follow his brother into professional sports.
Sarah posts updates about her children's careers on social media. She also posts photos of her family, including her granddaughter and Desmond's daughter, Leighton. "This face will get away with anything," she captioned early July 2022 photos of Leighton. 
---