Cheslie Kryst was a model who won the Miss USA 2019 beauty pageant. Kryst was considered a rising star in journalism, having earned two Daytime Emmy Award nominations for her work as a correspondent for Extra.
Kryst tragically passed away in late January 2022 after jumping to her death from her high-rise apartment building in Midtown Manhattan. The coroner ruled Cheslie's death a suicide, but as with all such cases, police will investigate it. The outcome will likely be the same as Cheslie left a suicide note leaving all her property to her mother, April Simpkins.
Cheslie's dad, Rodney A. Kryst, sobbed as he described Kryst as pure
Cheslie Kryst was born on 28th April 1991 to Rodney Kryst and April Simpkins in Jackson, Michigan. Rodney and April welcomed four children – Page, Cheslie, Asa, Chandler – before they split.
Kryst maintained strong ties with her parents after their separation. In mid-2020, she honored her Polish-American father via a video posted on YouTube. Cheslie said:
"Today is a special day to show appreciation to all the fathers and father figures who have made our lives special. My dad introduced me to athletics. He took my siblings and me to the track every weekend when we were young when we didn't want to. And he told us endless stories of his bodybuilding days."
Rodney talked to The New York Post following Kryst's death and described her as 'pure' – she didn't use drugs or alcohol. Kryst struggled to hold back tears as he suggested that family dysfunction caused Cheslie's suicide:
"She was pure as can be, she didn't take any kind of drugs or prescription medication. She never had any kind of substance abuse problem. I think it has a lot to do with family dysfunction, but it will be a while before we can talk more. She was sad."
Cheslie's grandfather, Gary Simpkins, told the publication that her sudden death was devastating. He lamented that the only way he may ever see Cheslie again is when he passes away. Gary described Cheslie as a cheerful and empathetic girl:
"She felt for other people. She tried to help other people. She was just one of those rare people that had a heart for people. She had a laugh that was infectious. I can still hear it echoing in my mind. And I don't know. But I do know that we'll get through this. We will, but right now this is just devastating."
Kryst described her mom, April Simpkins, as her best friend
Cheslie Kryst followed her mom's footsteps into beauty pageantry. April Simpkins won the Mrs. North Carolina pageant in 2002.
Simpkins has worked as a HR consultant for over three decades and is currently the Chief Human Resources Officer at Totalhr. She's received numerous accolades for her achievements in HR. Per The Sun, Cheslie said that Simpkins influenced her to study Human Resource Management:
"My mom is my role model. I always look up to her and ask her for advice. As a state pageant champion, she's built an incredible A role model, I wanted to follow in her footsteps because I held her highly. So did my decision to double major in Marketing and Human Resource Management. My mom made HR sound fun, so that's what I chose."
Gayle King of CBS This Morning wrote an article about Cheslie on Oprah Daily following her death. She described Cheslie's relationship with April as one of best friends. King wrote:
"I spoke with Cheslie's mother and stepfather yesterday, and her mom told me, 'Cheslie wasn't just my daughter; she was my best friend.' Months earlier, Cheslie had told me the exact same thing: Her mother was her best friend."
Cheslie's family has asked for privacy as they mourn Kryst's death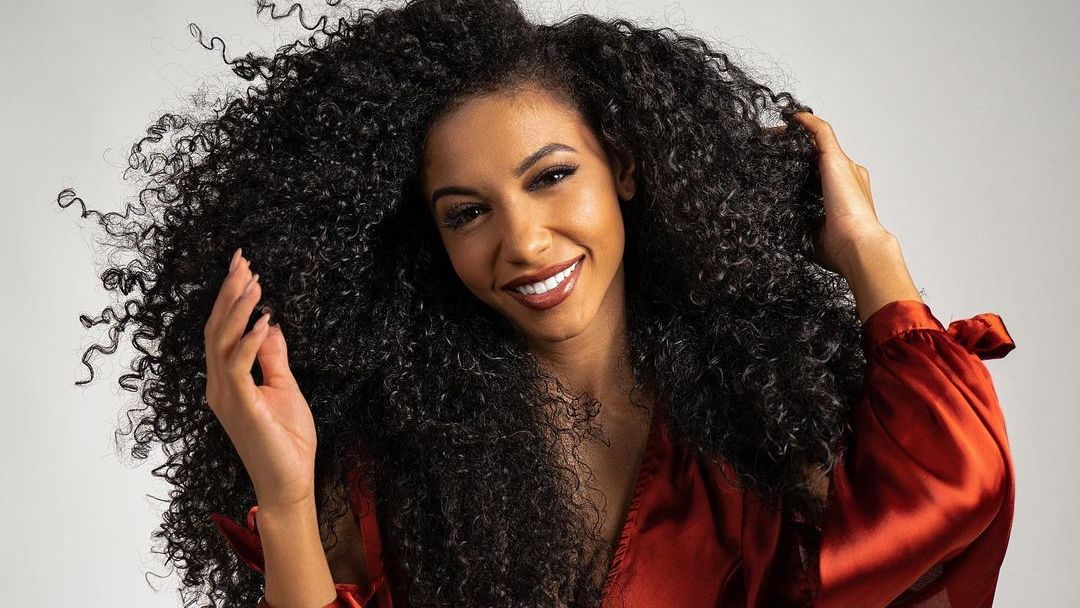 Cheslie's family sent a statement to Extra describing her as an inspiration to others. "She cared, she loved and she shined," the statement read. Kryst's family also requested privacy as their mourned her death:
"Cheslie embodied love and served others, whether through her work as an attorney fighting for social justice, as Miss USA and as a host on Extra. But most importantly, as a daughter, sister, friend, mentor and colleague — we know her impact will live on. As we reflect on our loss, the family asks for privacy at this time."
Fans and celebrities, including Renne Bargh, Kenya Moore, and Victor Cruz, have paid tribute to Cheslie via social media.
---