Caleb Martin has morphed from a role player to a near-guaranteed for the Miami Heat during the 2023 postseason. "It's almost like he had 12 months to prepare for this," Miami Heat coach Erik Spoelstra told The Athletic. "You know, he has a lot of pride. He doesn't like being dis… whatever, you know."
Caleb is biracial; he has a black father and a white mother
Caleb Martin was born on 28th September 1995 to Jenny Bennett in Winston-Salem, North Carolina. He is a minute younger than his twin brother, Cody Martin. Caleb is biracial, with a black father and a white mother.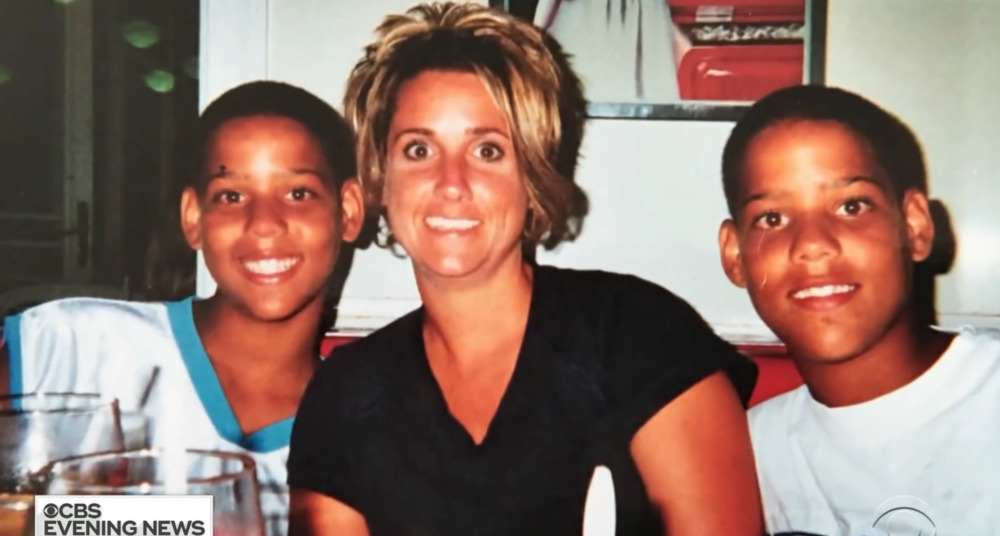 Jenny Bennett was kicked out by her parents when she got pregnant with Raheem, Caleb and Cody's older brother, as a teenager. The twins arrived 2 ½ years after Raheem.
Raising biracial children as a single mother in Cooleemee, North Carolina, a town with less than 1000 residents, was difficult: the family faced unrestrained racism. Jenny once woke up to a smoldering cross in her yard; a truck driver nearly ran Jenny and her kids over. Jenny told The Toronto Star:
"People would say things often. One instance where my car had broken down and we were actually walking back to our home and someone tried to run us over. The stares, the looks, the whispers – direct and indirect comments. Those things happened a lot."
To keep her sons safe, she mandated them to never leave without revealing where they were going and with whom. Jenny also instructed Raheem, Caleb, and Cody to protect each other.
Jenny worked three jobs to cater to her children's needs. She didn't make much – the family lived in a 300-square-foot trailer infested with cockroaches and ants; Jenny sometimes declined to eat so the boys would fill their bellies. "Don't worry about me," Jenny would say (per the Reno Gazette-Journal). "I'm not even hungry."
The family eventually moved to an apartment, swapping ants and cockroaches for drug dealers and regular shootings. Nevertheless, Jenny raised her kids right, teaching them the importance of work ethic, sacrifice, integrity, humility, and perseverance. She also showered the brothers with love and affection.
Caleb and his siblings overcame racism and poverty and became successful. Jenny's sacrifices paid off. Caleb told the Reno Gazette-Journal that he has a 'crazy, crazy amount of respect' for Jenny. He continued:
"Cody and I will reminisce about our childhood and we now notice all of the stuff she didn't let us in on when we were little, all of the stuff we realize now. It was hard, but she made a lot of sacrifices like not eating certain nights and passing up job opportunities because she had no help at home and had to be there for us."
"Our mom was on us," Caleb told The Toronto Sun. "She had three jobs and still found time to be in our ears. That's really hard to do. We had friends whose parents couldn't care less what [their children were] doing. [She] kept us on a narrow line, [and it took that] to get to a place like this."
---