If you watched movies in the 90s and early 2000s, you saw Brendan Fraser perform in all his glory. Fraser starred in hits such as Encino Man, Airheads, George of the Jungle, and The Mummy Franchise. Then, without warning, Brendan Fraser disappeared from our screens.
The highly likable actor appeared in the odd film or show, but he was no longer the lead actor. After a cameo appearance on The Affair, Brendan gave an interview for BUILD that sent concern for him into stratosphere. Fraser, appearing like a broken man, whispered throughout the interview, later telling GQ that, as the world suspected, he was sad. 
Brendan is set to appear in a slate of upcoming films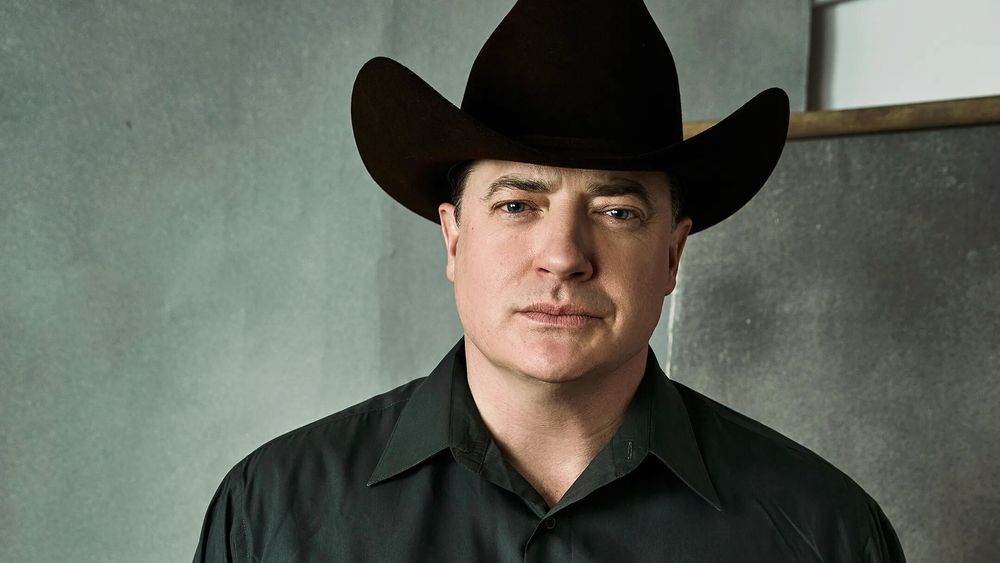 Brendan Fraser's renaissance continues to gather steam: He's set to appear in a set of upcoming films.
Fraser reappeared on our screens in 2018 with appearances in the shows Trust and Condor. A year later, he landed a starring role in Doom Patrol. 
However, Fraser built his name as a leading man in Hollywood productions: To fully announce his return, he needed to reclaim his spot in Hollywood.
In 2021, he joined an ensemble cast in the crime thriller No Sudden Move. He also joined the cast of a slate of upcoming films.
Fraser will star in Darren Aronofsky's The Whale as a morbidly obese man who consumes tons of food due to guilt. It's a far cry from his mummy-fighting days but is set to be a fascinating watch: Darren Aronofsky rarely disappoints. 
Brendan will also team up with Martin Scorcese, Robert De Niro, and Leonardo Dicaprio in the upcoming Killers of the Flower Moon. Fraser also links up with Josh Brolin, Peter Dinklage, and Glenn Close in the upcoming comedy Brothers, a revived version of the comedy hit Twins.
The above films are in postproduction; Brendan has already recorded his parts and is working on his most anticipated role since his return: he'll star as D.C. Comics supervillain Firefly in the upcoming Batgirl film.
In 2022, Brendan has his hands full filming for Batgirl. Fans are excited to see Brendan return. After TikToker Lindley told him that the internet supported him, Fraser struggled to contain his emotions. 
Brendan left the spotlight following an alleged sexual assault by HFPA executive Philip Berk
Brendan's career started crumbling through no fault of his own. Fraser told GQ that former Hollywood Foreign Press Association president Philip Berk sexually assaulted him in the Beverly Hills hotel. 
In his memoir, Jerk claimed that he pinched Brendan's ass in jest, but Fraser claims that Berk did do much more. "His left hand reaches around, grabs my ass cheek, and one of his fingers touches me in the taint. And he starts moving it around," Fraser told GQ.
Fraser felt violated; he rushed out of the hotel, headed home, and told his wife about the ordeal. He thought about going public, but he didn't want it to become part of his narrative. Berk apologized to Fraser, but he didn't admit any wrongdoing.
The assault sent Brendan into a downward spiral. "I became depressed," he said. Depression morphed into self-loathing: "I was blaming myself and I was miserable—because I was saying, 'This is nothing; this guy reached around and he copped a feel.'"
At the same time, his body started to disintegrate due to the accumulation of injuries. He eventually needed surgeries to solve his body issues: a partial knee replacement, back surgery, vocal cord repair, two laminectomies – Brendan spent seven years in and out of hospitals.
Furthermore, the projects he landed in the early 2000s didn't appeal to him. At home, his marriage disintegrated, leading to divorce in 2008. In 2013, he asked for a reduction in alimony: he could no longer pay the $900,000 annual sum stipulated in the divorce.
Then, days before that infamous 2016 interview, Fraser's mom passed away due to cancer. "I think I was in mourning, and I didn't know what that meant," Brendan told GQ.
Among all his trials, the one that pained him the most was the 2003 sexual assault. The rest he could recover from, but the 2003 episode seemed carved in his brain to forever cause him anguish. Eventually, the culmination of factors forced him to leave the public eye. He explained:
"That requires what they call thick skin, or just ignoring it, putting your head in the sand, or gnashing your teeth and putting on your public face, or just not even…needing the public. Ignoring. Staying home, damn it. You know, not 'cause I'm aloof or anything, but because I just felt I couldn't be a part of it. I didn't feel that I belonged."
The life-changing moment with Philip Berk still haunts Brendan, but he's in a much better place now. "Something good came out of something that was bad," he said. "Sometimes it takes a while for that to happen."
Also Read: Kim Basinger now: She is a passionate animal activist
---