Audrey Landers was one of the darling actors of the 80s. She moved from her native Pennsylvania to try out an acting career in Los Angeles. Armed with an angelic voice and jaw-dropping looks, Audrey auditioned for the role of Afton Cooper in Dallas and landed the role on her 24th birthday.
Cooper, a nightclub singer, presented the perfect role for Audrey: it allowed her to practice her singing while acting. She released her first album, Little River, during her time in Dallas. Landers went on to release more albums and appear in more productions. In 2013, she reprised her iconic role in a revival of Dallas.
Audrey continues to act but not as regularly as she did before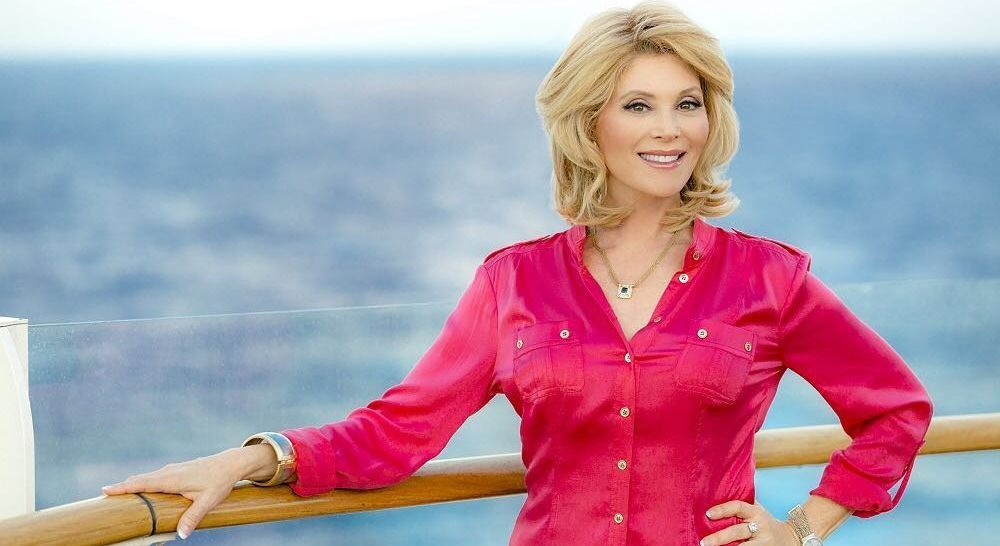 Audrey Landers has been acting for all of her life, and the desire to continue acting still burns within her. "I've been acting since I was a child," she told My Devotional Thoughts.
At 65 years, Audrey doesn't act as much as she used to. You'll see her guest star in a series or appear in a Hallmark or Lifetime film. She recently starred in Lifetime's Engaged to a Psycho.
Landers remains close to her twin sons, Daniel and Adam. Daniel has followed Audrey into the entertainment industry, and we could see a collaboration project presented by the mother-son duo.
Landers told Broadway World that she started working with Daniel in 2017. She told the publication that the success of musical films such as The Greatest Showman had inspired the talented pair to explore that niche. Audrey added that several production houses had expressed interest in the project:
"The theme, though dark, is ultimately a supernatural love story for which he wrote and produced all the music, and I wrote the screenplay. We are exploring the opportunity to film it in Sarasota! On a parallel track we have interest in NY to produce it as a musical stage play. It's so encouraging to see so much interest in the project."
Audrey appears to be enjoying life as she steps off the gas on her acting career. She attached the following caption alongside a July 2021 Instagram photo:
"Happiness is a butterfly, which, when pursued, is always just beyond your grasp; but which, if you will sit down quietly, may come and alight on you."
---