After a low-key 2020 (which in fairness relates to most actors), Mike Epps has appeared in two 2021 productions: Meet the Blacks 2 and The Upshaws. The year didn't start well for him following the loss of his father and mother. "Kiss Mama for me," Mike's Instagram tribute to his father read. 
It's been a year of immense growth for Mike Epps and his young family. His daughter, Indiana Rose Epps, grows more adorable with every photo posted by Epps or his wife, Kyra Robinson. Let's look at the couple's relationship as well as Mike's past relationships and legal troubles.
He got married to OWN Network executive Kyra Robinson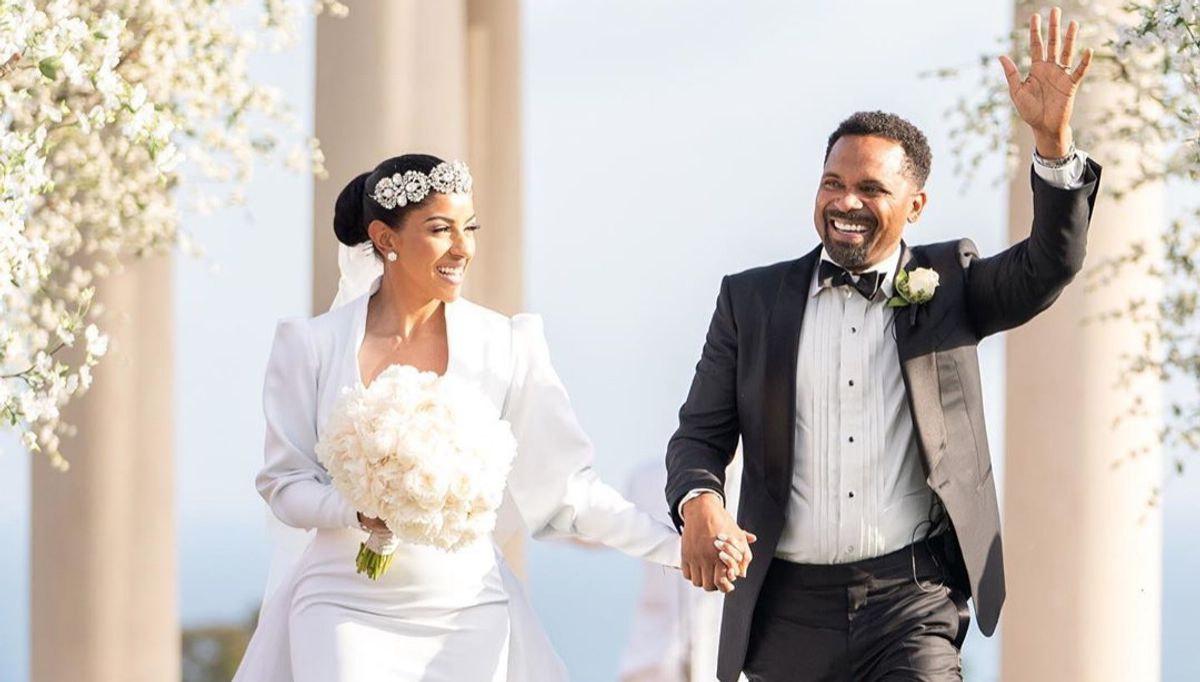 Mike met his wife in 2017 at the airport. Kyra explained during an episode of The View that Mike used a cheesy pick-up line, and thankfully, she found it funny. Mike admitted that he got lucky with his opening line. The couple got married two years later in a private ceremony in Newport Beach, California.
The star-studded ceremony featured celebrities such as T.I. and Snoop Dogg. Epps told The View that he struggled to hold tears back while reading his vows:
"It was hard. When you meet somebody that's so beautiful like Kyra, joy makes me cry."
Mike's marriage to Kyra was his second one. He was previously married to Mechelle Epps, and they finalized their divorce in mid-2017. Epps revealed in an interview with The Breakfast Club that he couldn't survive for long without a partner. He said:
"It did look fast but you know, I like to be married. I don't like being single. I'm one of those guys, I like to come home to something structured. Some food, a little something. Someone to share my day with. I can't date a whole bunch of women."
Kyra and Mike recently welcomed their first child Indiana Rose Epps. Mike shared the news via an Instagram video of the baby and attached the caption:
"Allow us to introduce to you our newest addition to the family… INDIANA ROSE EPPS she rollin her eyes all ready…"
Before Indiana was born, Mike had five daughters and one granddaughter.
Kyra is set to give birth to the couple's second child in September 2021
"God bless my beautiful wife," Mike wrote alongside an early June 2021 photo of Kyra cradling her baby bump. "We praying for a son." "God given gift that I'll cherish forever," Kyra captioned a late July 2021 Instagram post. 
Mike hopes that this time, he will get a son to add to his many daughters. He told Tamron Hall that he desires to add something different to a household full of ladies. He said:
"I listened to my mom complain all the time about having all these boys. Now that I have all these girls it's like, 'Man.' It's expensive and the house is loud and it's a lot of love. It's fun – It's always exciting."
In an early July 2021 Instagram post, Kyra revealed that she never thought she would have babies. However, there is nothing that gives her more joy now than motherhood. "And to think – I never thought about having babies years ago," she wrote. 
"Now all I want to do is nourish, love and protect them. Still can't believe I'm about to have two." Per a recent photo, Kyra is counting the last few days before her second child's birth. She hopes that raising her second child will be as fulfilling but not as stressful as raising a child during the pandemic.
He was involved in a messy divorce with Mechelle Epps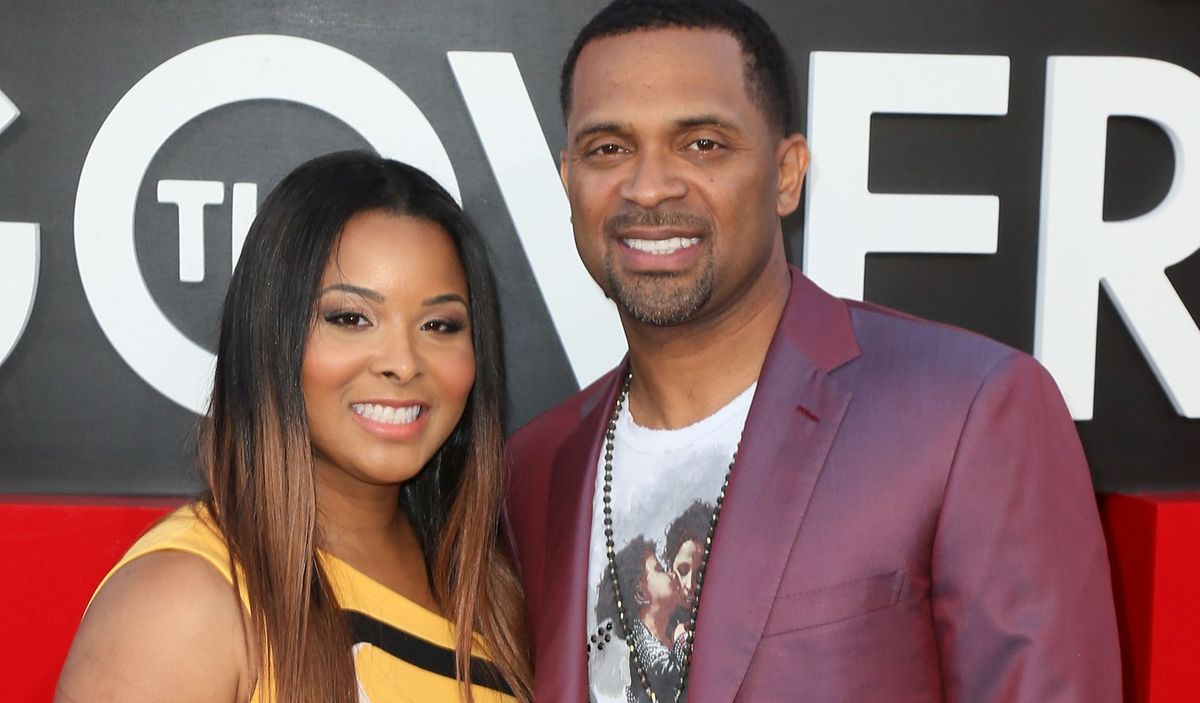 Mike got married to Mechelle in 2006, and in the middle of 2017, they were involved in a messy divorce. The mess mainly involved spousal upkeep and child maintenance. In May 2017, Mechelle accused Epps of denying her access to her accounts so she could take a lower settlement deal. According to BET, Mechelle said:
"Mike is attempting to force me to settle by cutting off my support. He has been paying our bills like always, until recently. Now, he is cutting off my access to bank accounts and credit cards in an attempt to coerce me to settle."
The matter was eventually resolved in July 2017, and the couple went their separate ways. Mike is still heavily involved in raising the couple's children.
He spent a lot of time in jail during his young adult years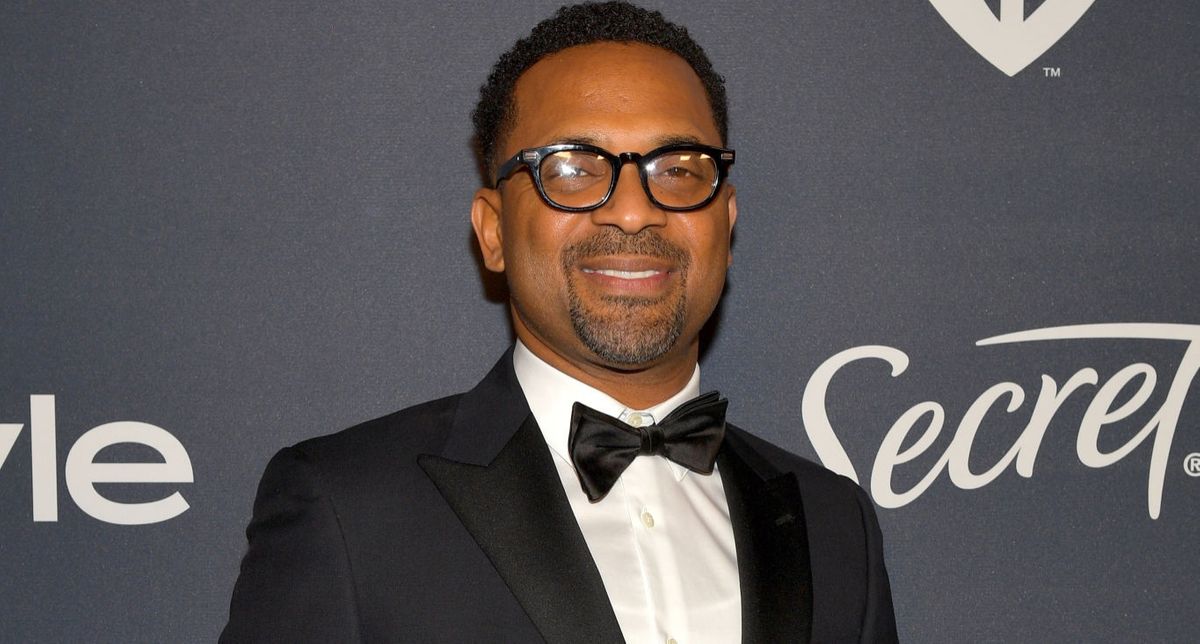 Mike had a tough childhood. He was raised by a single mom who worked hard to provide for the family, but she wasn't always able to provide enough. To make matters worse, Mike was a poor student, and he decided to drop out of school to deal drugs. According to Daily News, Epps wrote in his book Unsuccessful Thug:
"A quarter ounce, you could flip that and make a half ounce. A half ounce you could flip that and make an ounce. An ounce could turn into two. Two could turn it into four. Huh, I guess I could do math after all."
Mike was eventually busted, and he spent some time in prison. He doesn't say how long he spent in there, but he was a regular because he couldn't avoid selling drugs. Mike wrote about his time at Westville Correctional Facility:
"It used to be an insane asylum and I believed people when they said it was haunted. I remember one time laying in my cell and seeing something weird zip past. It gave me the creeps. As much as I wanted to do something else, I couldn't stay away from drugs for long. As a result, for a few years there, I was regularly in and out of both jail and prison."
Thankfully for Epps, he made it as a comedian and ditched life as a criminal.
---