Ken Rosato was reportedly ousted from ABC7 for calling his co-anchor, Shirleen Allicot, a cunt. His rep denied that Rosato made racial slurs. "Being fired for any racial slur is 100 percent inaccurate and untrue. Ken Rosato had a benchmark of 20 years at WABC of supporting all equality," the rep told Page Six.
Ken Rosato and his husband, Chris Sobel, have been together for 24 years
Ken Rosato married Chris Sobel, an executive producer at WCBS, on 6th August 2016. In mid-May 2023, the couple celebrated 24 years together. "It's our 24th anniversary today," Sobel wrote alongside a photo of him and Rosato. "So 24 years down. Forever to go!"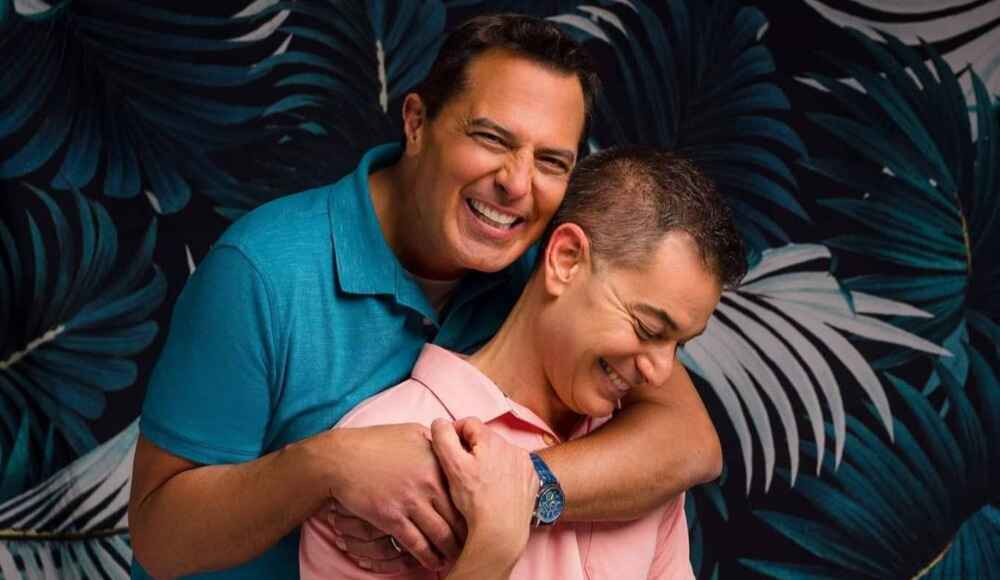 Rosato and Sobel don't have children. However, they raise two Pomeranians named Penny and Coby.
The ousted news anchor features heavily on Sobel's Instagram page. Conversely, Sobel rarely features on Rosato's social media pages.
Page Six reports that Rosato worked as a priest in a church named The Saint Anthony of Padua Catholic Community, founded by a group of South Florida Catholics. "Worshippers can feel free to attend our masses knowing that they will not be judged for their human frailties," read the church's mission statement.
It targeted Catholics who didn't conform to strict Catholic rules. The church allowed contraception, divorce, and presumably, LGBTQ+ relationships – which Roman Catholic churches frown upon. Ken Rosato presided over Matt Titus and Tamsen Fadal's October 2007 wedding.
Shirleen Allicot, the co-anchor Rosato insulted, considered Rosato her work husband. In December 2017, Allicot posted on Instagram:
"Big shout out to my work husband Ken Rosato!! A lobster truffle pie, just for me??? Are you kidding me?!!! And 10 other pies for the rest of the newsroom. Wow. It was so delicious. Thank you!! Feeling lots of morning show love. Happy Holidays everyone! Xoxo."
---