Andrew Luck's retirement two years ago shocked the entire NFL. Colts fans didn't want to believe that their 2012 number 1 pick had retired in his prime. He could go for another decade, many thought. However, Andrew had made up his mind. "I haven't been able to live the life I want to live," Andrew told reporters.
Luck had suffered a spate of injuries that had kept him out for long periods. He played through the pain of a nagging shoulder injury in 2016 and had to sit out 2017 due to the same issue.
Two years into the shock retirement, let's find out what Andrew Luck is doing now.
Andrew Luck is happy with his wife and child and isn't plotting a return to the NFL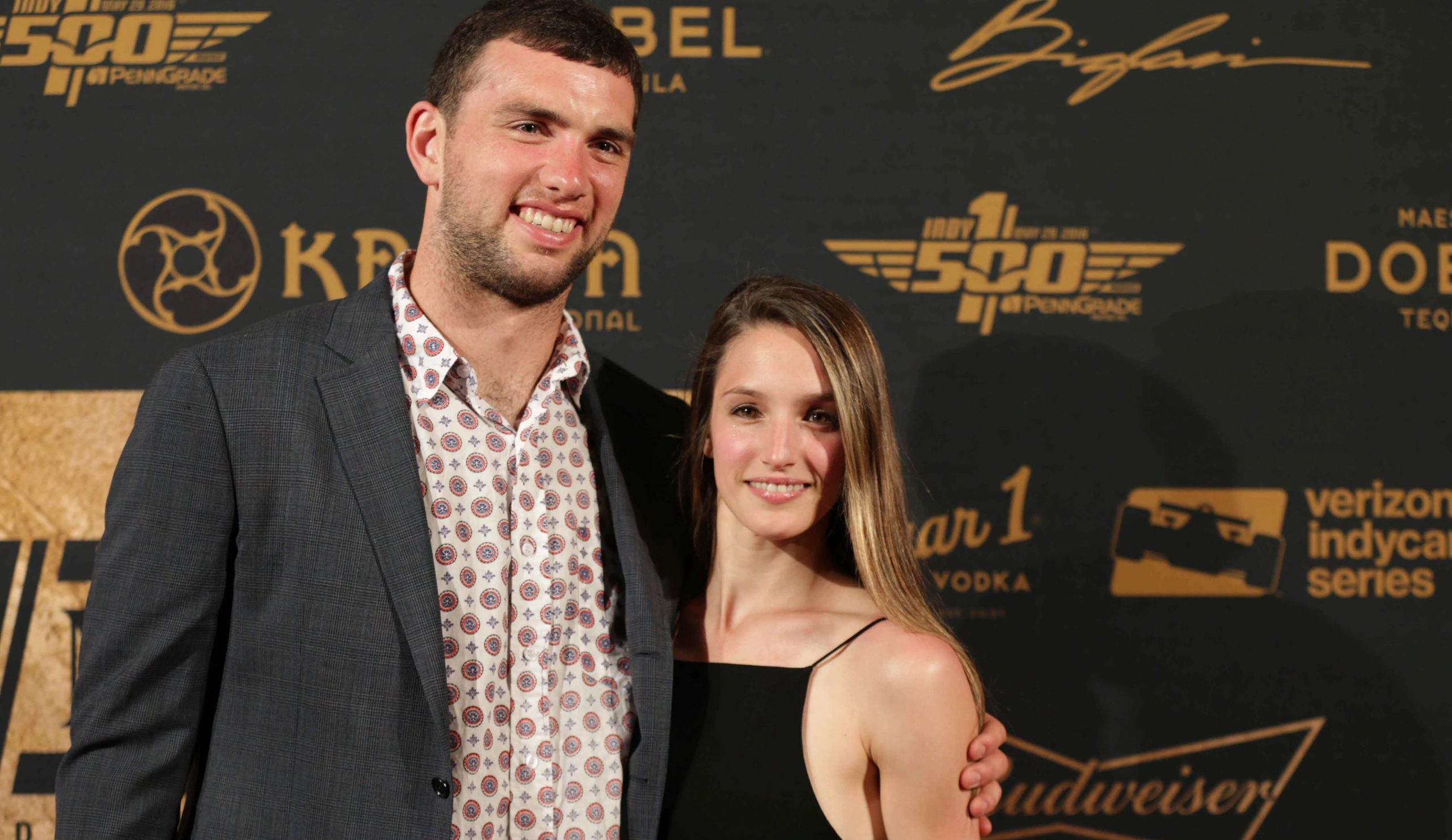 Andrew Luck enjoys a happy, laid-back life with his wife Nicole Pechanec and their daughter, Lucy.
In January 2021, Colts' owner Jim Irsay revealed that he'd talked to Andrew about a potential return to the NFL. The Colts would own the rights to Andrew if he decided to return. Irsay said:
"I think he is happy, he is raising his daughter, he has a wonderful family. He's a great Colt and he knows that he can come back anytime he wants, but at the same time we respect that he has made that decision and we don't want to be annoying by always saying – there is no point to it."
Irsay stated that the Colts family would love to see Andrew back, but he repeatedly downplayed the possibility of Andrew's comeback. "I really think it kind of stands where it stands," he said. "I don't really know if we'll see that," Irsay said of a 'fax' from Andrew announcing his return.
The overarching message from Jim's statement was that for a successful return to the pitch, Andrew would have to make a wholehearted decision about his re-commitment to the game. Jim said:
"He knows how much we'd love to have him be our quarterback. There is just no question about that, but at the same time we know for it to work out, he has to be the one that says, 'I'm ready. I want to really create a little history in unprecedented aspects.'"
Andrew still possesses a deep love for the game. Luck attended a Summit High School football practice session during a recent skiing trip to Summit County, Colorado. Luck, who enjoys skiing in Colorado, showed up and chatted about football with the coaches and the players. James Wagner, the football team's head coach, spoke of Andrew's joy during the session:
"Football is still football, no matter where you are at. I think he was so happy to be out there on the field again being around the game. And that was really cool for me to see that in him."
Andrew might have a career in television ahead of him
In early 2022, Luck made a rare public appearance at the Lucas Oil Stadium for the match against Georgia and Alabama. 
Luck gave the quarterbacks some advice during ESPN's pregame broadcast. "Limit turnovers," Andrew said. "I think that's the biggest factor in winning or losing games and enjoy the moment."
Luck – who debuted a new look and seemed very happy – has a wealth of football knowledge and could have a promising career in television ahead of him. Few possess his understanding of the game and playing experience. 
Andrew could also prove to be a valuable asset to other players in the league. Colts' player T.Y. Hilton revealed that Luck talked him out of retirement. 
Hilton needed surgery to repair a disc blocking a nerve on his neck, and it wasn't a pleasant experience. The pain and stress brought by the procedure almost convinced Hilton to retire. However, Andrew talked him out of it. Hilton said (per USA Today):
"I talked to Andrew, that was probably the wrong thing to do. [Luck] just wanted to be good with it, get back healthy and don't rush it. He was a big supporter. My family just continued to check on me, so I was g0od one I got over those two or three days – I started feeling better."
Luck's retirement met mixed reactions from fans and pundits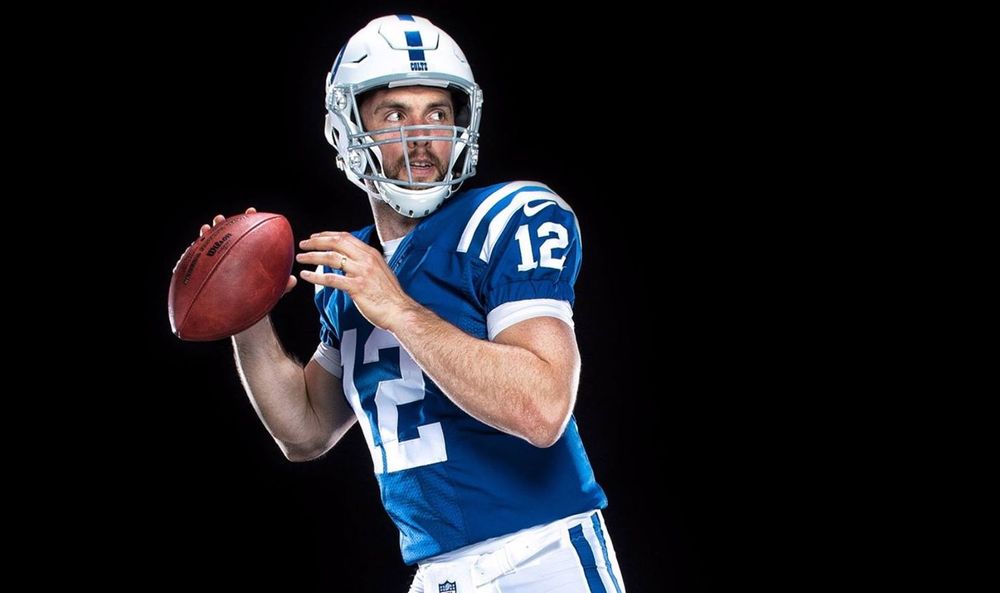 Watching that emotional retirement announcement, it was difficult not to sympathize with Andrew Luck. At 29, his best years were arguably ahead of him, but he'd had enough of constant rehab.
In 2018, Andrew earned the Comeback Player of the Year accolade for his triumphant return from his shoulder injury. In preseason 2019, Luck suffered a high ankle sprain, a minor injury compared to his previous ones, but the thought of another stint in rehab pushed Andrew over the edge.
In six NFL seasons, Luck's injuries included a damaged shoulder, a lacerated kidney, a partially torn abdomen, and torn cartilages in two ribs. Poor protection from his offensive line and plain lousy luck had caused such an extensive injury list.
He'd played through the pain in 2016 and endured grueling rehab in 2017. The injuries affected him mentally and physically. Battling tears, Andrew said:
"Taken the joy out of this game and after 2016 when I played in pain and was unable to regularly practice, I made a vow to myself that I would never go down that path again. I find myself in a similar situation and the only way for me is to remove myself from football and this cycle I've been in."
Andrew described retirement as the hardest decision of his life, but a necessary one, given the pain he'd endured. A section of Colts fans booed him off the pitch when news leaked that he would retire after the Colts' third preseason game.
They booed and jeered a man who'd given them six years of selfless service. However, in some way, one can find reason behind their jeers. With Andrew, the Colts were a couple of personnel away from a genuine Super Bowl tilt.
Luck left them without a quarterback and with little time to find a replacement. Some pundits scoffed at Andrew's reasons for early retirement. However, the Colts team and players who'd experienced similar injury issues agreed with Luck's decision.
Colts' head coach stated that he didn't think Andrew had let the team down. He explained:
"Andrew spoke to us the other day, he spoke of how the cycle of injury and pain and rehab, injury, pain, rehab, injury, pain, rehab, over four years had taken its toll. It had essentially sucked, the passion, the joy, the fun out of football. So, Andrew did the right thing. He did the courageous thing, and he did the honorable thing."
---