Marla Maples didn't attend Ivana Trump's farewell in mid-July 2022, but her daughter, Tiffany, was present alongside her fiance Michael Boulos. Maples and Ivana were poles apart in terms of upbringing and ambitions, but they shared a common denominator: they both wed former president Donald J. Trump, with both unions ending in divorce.
Maples' fame peaked in the 1990s during her relatively short-lived union with Trump. In Ivana's eyes, Trump's affair with Marla led to the end of her marriage to the former president. Marla's marriage to Trump ended following reports that she cheated on him with his bodyguard.
Marla faded into obscurity following the 1999 divorce. This piece looks at Marla Maples now.
Marla is a health and wellness advocate and continues acting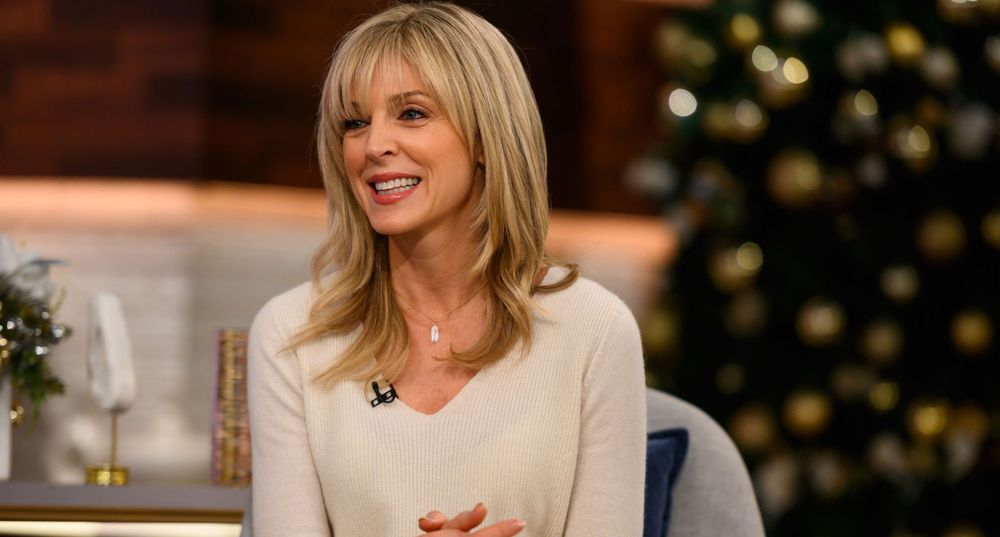 Marla Maples is a health and wellness advocate spreading her message through social media. Her Instagram page features posts about healing, diets, meditation, and spirituality. She writes on her website:
"Whether it's a path to healthy living through clean food choices or pausing for a moment to invoke a spiritual connection through meditation, Marla is offering a way to a fullness of life experiences."
She describes her latest project, 'Soulshine Journeys' as 'a way to provide people who may be searching for a higher purpose to 'shed what they need to shed and shift into their highest good.'
Marla says it is her space and mission to spread love and life to those around her. In 2010, she released a three-song benefit album titled One World of Love; in 2013, she released an album dubbed The Endless, featuring other spiritual leaders like the Dalai Lama, Deepak Chopra, Michael Bernard Beckwith, and Michael Berg.
In 2020, Marla Maples courted controversy by sharing a debunked rumor claiming Bill Gates would use the coronavirus virus vaccination drive to install tracking devices in billions of people. She also recommended Vitamin C IV drips and morning prayer as remedies for the virus.
Marla shared a post featuring Bill Gates and the following message: "We get rid of cash and coins. We give you a chip. We put all your money in your chip. If you refuse the vaccine, we turn off the chip and you starve." Marla captioned the post: "Education is key. Ask questions. Dig deeper."
Maples lives in Manhattan, New York, and still has an interest in acting. She played Aunt Emma in 2021's The Birthday Cake alongside Shiloh Fernandez, Val Kilmer, and William Fichtner.
Maples raised her daughter away from the spotlight following her divorce from Donald Trump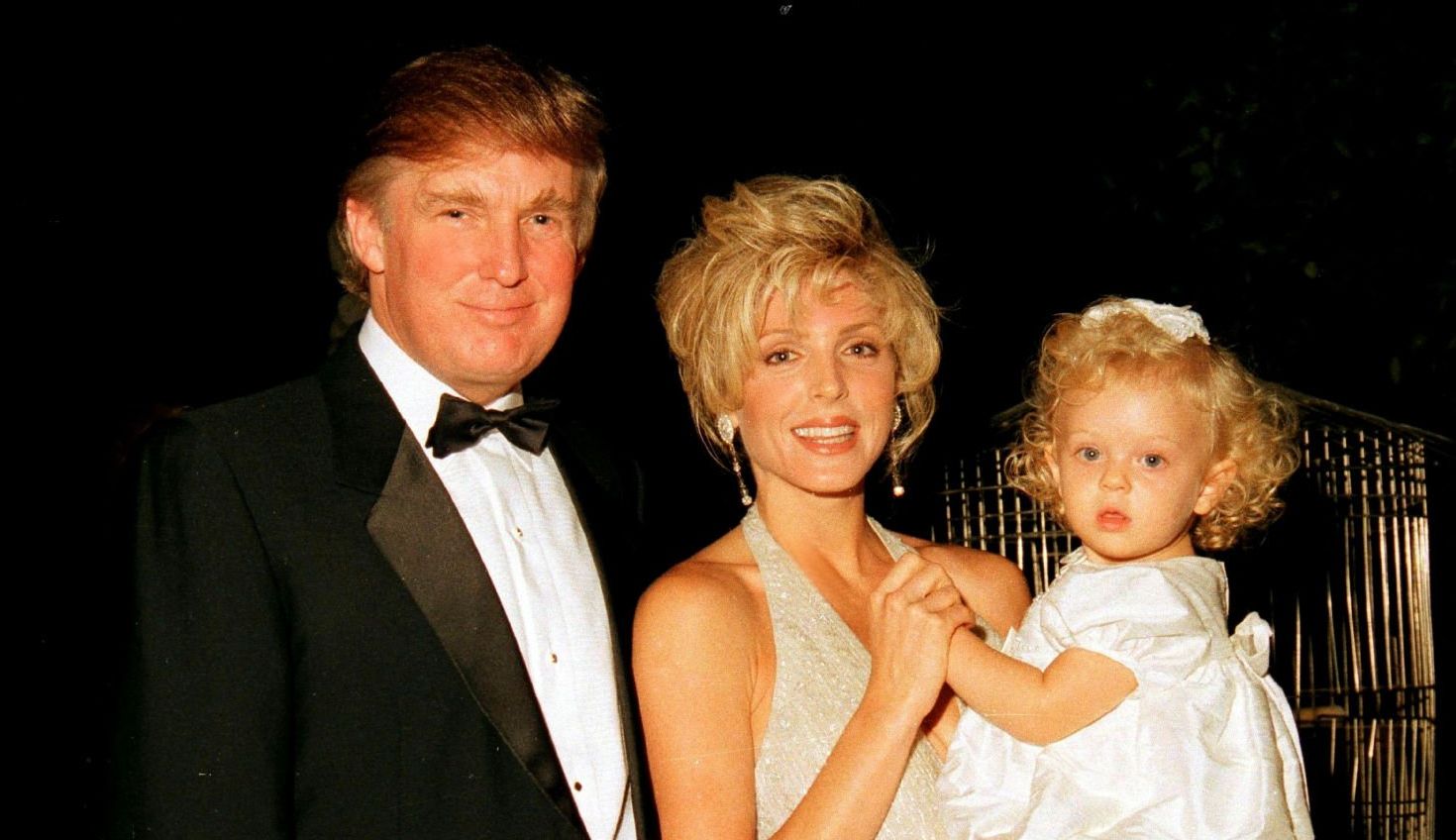 "Undoubtedly her greatest joy is what she calls her most important role in life, being a mother to daughter Tiffany," Maples writes on her website.
Following her 1999 divorce, Maples relocated to California to raise Tiffany away from the limelight. She appeared in several productions in the following decade and a half but rarely caught the media's attention.
Marla's marriage to Donald Trump appeared doomed from the beginning, as Trump strong-armed her into signing a somewhat oppressive prenuptial agreement. Donald paid Ivana $14 million, gave her their Greenwich estate, and agreed to pay $650,000 annually in child support – and didn't want to offer such riches to Marla when they inevitably divorced.
Maples' marriage to Donald was a union of convenience. Donald had to propose to Marla because his conservative parents objected to raising a child out of wedlock. Trump also wanted to give the impression that he had a stable personal life to woo investors into saving his failing casinos.
Trump had it easy as Maples so desperately wanted to wed him. According to Vanity Fair, she carried a wedding dress during her travels just in case Trump decided to marry her on the spur of the moment.
The unfavorable terms of the prenuptial agreement showed Trump didn't care much for Maples. Raoul Felder, a divorce lawyer, told Vanity Fair:
"A prenup sucks romance out of the relationship. It's a prior agreement as to the disposition of money, assets, payments. You basically plan the divorce before you get married."
Marla walked away with $2 million, with $1 million set aside to buy a house. Trump also agreed to pay $100,000 in child support until Tiffany turned 21. The former president stipulated that the payments would cease if Tiffany enlisted in the military, joined the Peace Corps, or got a full-time job.
The prenup also prevented her from publicizing anything about the marriage. A source told the outlet that in 2016, Marla considered writing a memoir detailing the marriage. However, a meeting with Donald and Ivanka nipped those ambitions in the bud.
"They really double-teamed her," a source told Vanity Fair. "They got her not to write the book."
Marla claimed she wanted to mend bridges with Ivana but never got the chance
Perhaps Marla would have attended Ivana's funeral had Ivana agreed to mend bridges. Ivana made no secret of her disdain towards Marla – the person she blamed for the downfall of her marriage. Ivana wrote in her memoir that a confrontation with Marla signaled her upcoming divorce:
"This young blonde woman approached me out of the blue and said, 'I'm Marla and I love your husband. Do you?' I said, 'Get lost. I love my husband.'"
In 2016, Marla told People she hated the animosity between her and Ivana. Maples said she harbored no hatred towards Ivana despite the latter saying she never forgave Marla for having an affair with Trump. Marla said:
"It makes me sad because I wish her nothing but love and I've never had any intention of hurting her. So, it was sad to hear that. I wish her absolutely the best. I really do, and I hope that if she's holding any kind of resentment toward me, I really hope, for her sake, that she can forgive me and just love her life."
Ivana didn't care much about Marla's attempt to reconcile, saying during her book tour in 2017: "I don't talk about her. She's a showgirl. Never achieved anything in her life."
Marla told People that she fostered a good relationship between Tiffany and Marla's children. "I never let her ever think of them as her half sister or half brother," Maples said. "This is your family."
---