Teyana Taylor's long list of achievements at 30 are testament to her prodigious talent. Taylor started performing aged nine and by age 15 she was a dancer on Beyoncé's crew and was signed with Pharrell Williams' Star Trak Entertainment label. At age 16, she was made her television debut on My Super Sweet Sixteen.
Taylor defied the odds to make it to where she is today. She credits her mom, Nikki Taylor, for bringing her up right despite the difficulties. Nikki Taylor features prominently on her daughter's Instagram page. Read on to find out more about Teyana Taylor's parents.
Teyana mom fostered Taylor's love for music by playing classic hits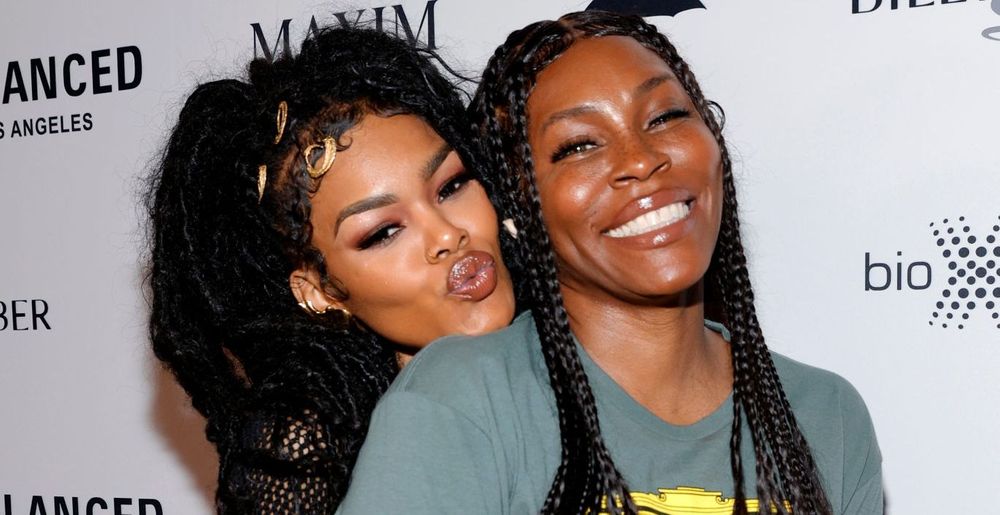 Teyana Taylor was born on 10th December 1990 to Nikki Taylor and Tito Smith. She was raised by her mom in New York.
Teyana's biological dad, Tito, had a daughter and two sons from another relationship. That and the fact that he spent several years in prison represent the few things we know about Tito.
Teyana's mom influenced her daughter's passion for music by playing tracks from artists such as Stevie Wonder, Michael Jackson, Lauryn Hill, and Janet Jackson. "My mom would play all these records," Teyana told Vice, "the greatest hits of the '90s, '80s, and '70s."
"And while the kids would play, I would literally have my ear against the wall just singing all the songs." Taylor started performing when she was nine, and she had the full backing of her mother. Nikki has been Teyana's manager since she was a teenager.
Teyana uses her mother's advice to raise her daughter Junie
Teyana and her then-fiancé Iman welcomed their daughter Junie into the world in December 2015. Raising a child was overwhelming for Teyana, and she leaned on her mom's advice when times got tough. Teyana stated in an interview with VH1:
"… the advice that my mom would give to me and it would be that there is no such thing as being a perfect mom. I think as a new mom we get caught up in thinking that we are doing everything wrong, and it's like no wrong or right way, you know."
Nikki has a close relationship with her daughter and granddaughter. On 10th March Nikki posted a photo of Teyana and Junie and added the caption, "OMG!!! My whole entire heart in one photo!!!"
---