Nicole TV is the girl behind every second or third meme you come across when scrolling through Instagram. Her video of a girl looking up and down at a camera hit social media in mid-2019, and it's still trending up to today. Nicole TV (Kayla Nicole Jones) blew up when she started posting funny and relatable videos on YouTube.
She was incredibly consistent on YouTube, and at times, she posted up to three videos a day. Her popularity gradually extended to other social media platforms such as Instagram. She now has close to 8 million followers across Instagram and YouTube.
This piece will look at the factors behind Nicole's rise on Instagram, the effect of fame on her social life, her view of other YouTubers, her music, and her relationship status.
She decided to work harder on YouTube after she saw people with half her talent become successful online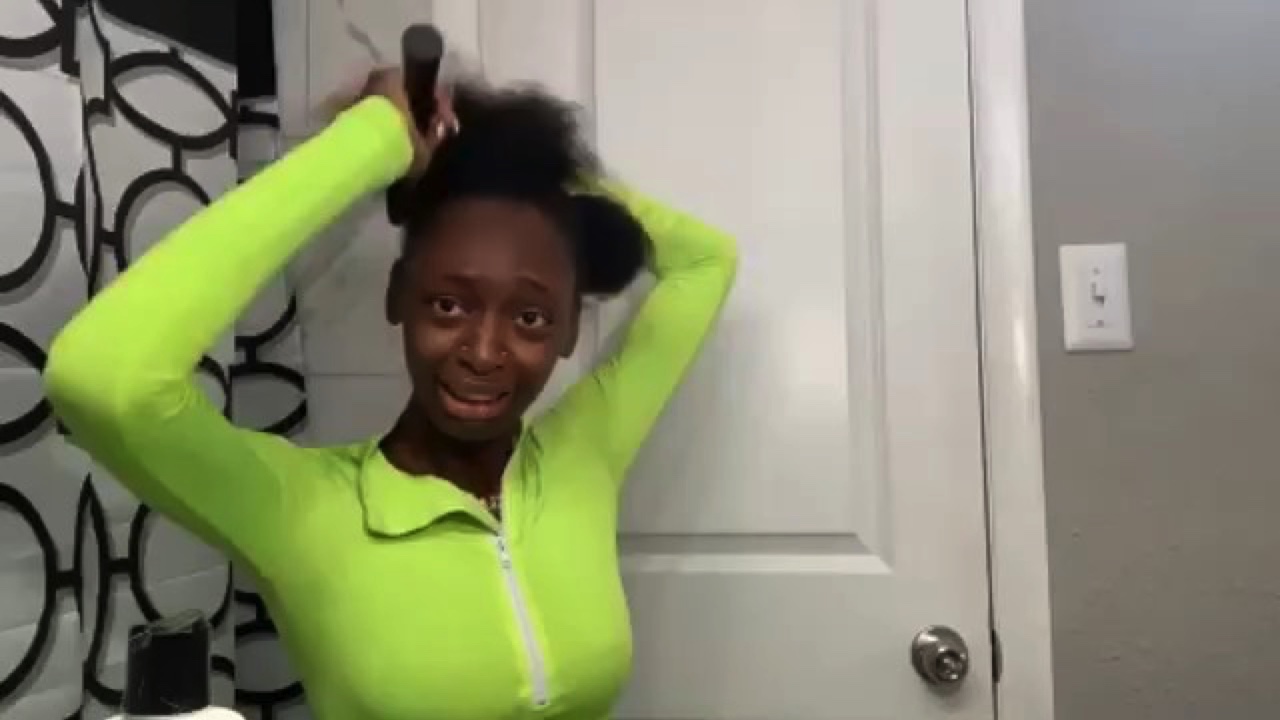 Nicole was born on 26th May 2001 in Montgomery, Alabama. She states that one of the misconceptions about her is that most people think that she is from up North. Nicole started her YouTube career when she was 13 years old, but she didn't hit until much later.
She knew that she had the talent, but she wasn't consistent enough. Nicole saw other YouTubers with less talent blow up because they were more dedicated than her. She revealed in an interview with DJ Smallz Eyes:
"I used to be like, damn you know, seeing irrelevant ass people blow up. The shit that I am sleeping on, they dying for it. I know I have more talent than half of these people, but they working harder than me. They gon' get it before I do."
Nicole decided to put in the work, and the results started to show. She gained more followers, and her content started trending. Nicole put in more time into her content, and she employed a more aggressive strategy when it came to releasing content. She continued:
"I had to make myself get up… Those people were consistent, they was dedicated, and it was all they had. Same for me, but I was just sitting there waiting for this shit to happen to me… These making it because this is all they have and they treating it like it's a job… I had to motivate myself to not be lazy… I really just had to push myself to be consistent, and not lazy."
Nicole lost friends after blowing up on social media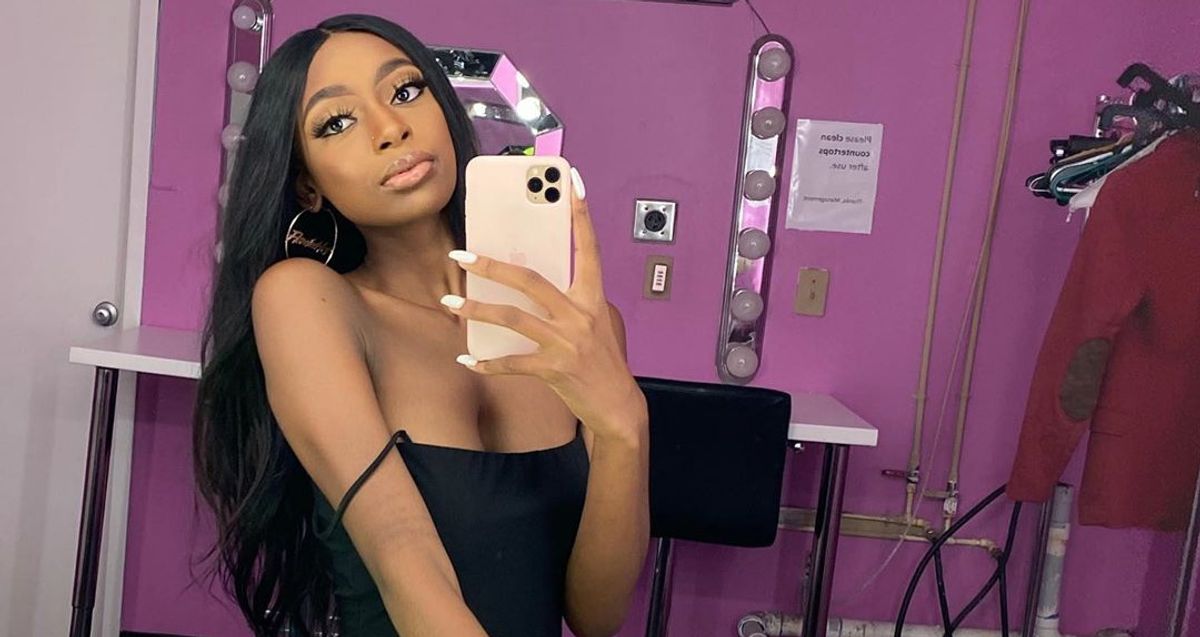 A side effect of Nicole blowing up on social media was that she lost friends. Her old friends didn't want her to change, and they failed to gravitate to who she was becoming. She told DJ Smallz Eyes:
"They make it difficult. It's just like the wrong type of friends. If your friends get upset or bothered by you going up in life, they are a part of the problem. So, they don't need to be around. And my old friends they just turned into bullies."
She still has a couple of friends, but she describes herself as a loner. Losing friends wasn't something that she anticipated, but she has seen the benefits of it. For instance, there aren't many rumors circulating about Nicole, and she attributes that to having a small circle. Nicole is also grateful that she has her family to talk to if she needs anyone.
She doesn't collaborate with other YouTubers because she doesn't relate to their content
The norm among creators on YouTube has been collaborating to diversify content and to expand their fan bases. However, Nicole isn't a fan of collaborating with other YouTubers. She has collaborated before, but she states that she wouldn't post collaborative content on her page.
The reason why she won't collaborate is that she doesn't agree with the content that most YouTubers post. She also thinks that she is more relevant than most other YouTubers – even those with more followers than her. Nicole told DJ Smallz Eyes:
"These other YouTubers, they really do all this mainstream acting. You know, this fake shit… I guess part of the job is to fake it, but it's not a lot of authentic people… They taking away from real shit, and I just don't wanna be a part of that."
She uses a different persona when it comes to music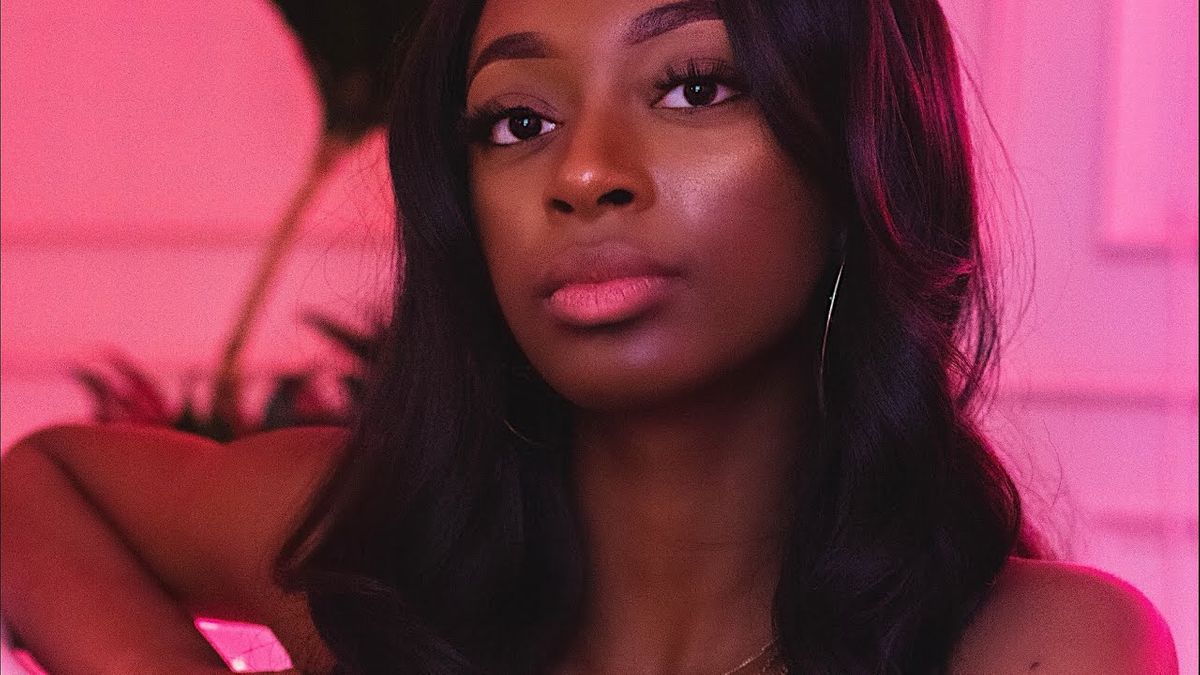 Nicole is also passionate about music, and she has several singles to her name. She has made songs such as Late Nights and Recuperate. Nicole's music is separate from her comedy, and she uses the name Kayla Nicole when it comes to her music. She talked to Rolling Out about what inspired her to do music:
"Experience. It was like poetry… I don't know what actually caused me to do it but just [the] experience hearing songs. And it's like, I would sing my own stuff anyway, or do a cover of it. So one day, I actually did just write my own song when I hears an instrumental [on] YouTube."
Kayla takes pride in her music, and she says that no one else can replicate her sound. She isn't the type of person to listen to other people's opinions, but she cares about what people say about her music. Nicole always has her ear out listening to what fans want from her music-wise. She told DJ Smallz Eyes:
"If they told me my shit was trash, then I'd stop making it. Or I'll be like, 'Wait, wait. What y'all need me to work on. Just give me some pointers. What is it? I can't write, or I just can't fucking sing. Should I just be a ghost writer? … Y'all help me.'"
In October 2020, Nicole surprised fans when she revealed that she was 7 months pregnant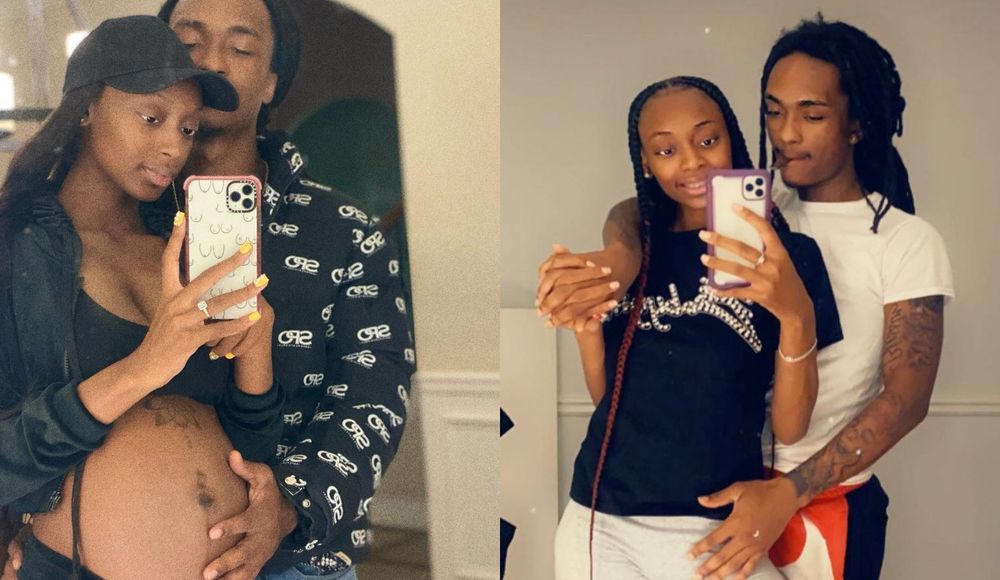 In October 2020, Nicole took to her Instagram stories to reveal that she was seven months pregnant. Bewildered fans struggled to understand how she'd kept the pregnancy secret for that long. Nevertheless, Nicole's fans congratulated her and expressed joy that she would soon become a mother.
Since then, most of Nicole's Instagram posts have revolved around her pregnancy. Several days ago, she posted a series of photos and attached a caption that made it seem that she is ready to have the child: "Third trimester… I hate it here."
Nicole and her fiancé Luhkye welcomed their son Messiah in early February 2021
On 3rd February 2021, Nicole posted a video on YouTube detailing Messiah's birth. The video condensed the entire birthing process into 21 minutes. Nicole detailed each moment from the time her water broke to Messiah's first bath.
The delivery lasted only five minutes, but Nicole needed stiches to repair damage caused by the process. She said that she wanted Messiah to arrive on Valentine's Day, but she is glad that he arrived at his own time and that he is healthy:
"I knew he was going to do this to me, but I am so glad he waited to come on his due date. I really wanted my Valentine's baby, and even though I was two weeks off when I planned him, I still have my February child. He is so pretty y'all."
Kayla and Luhkye got engaged in August 2020
Kayla has been secretive about her relationships, but if you want an insight into one of her past relationships, watch the video to the song Late Nights. She talked to Rolling Out about the inspiration behind the song's music video:
"My actual relationship, my past relationship. We ended off on bad terms, and then it was kind of being cordial. But towards the end, it wasn't good."
Nicole is currently dating fellow artist Luhkye (Kyekye). Luhkye posted an Instagram video of the couple on 6th February and added the caption, "I wanted to take this time to show appreciation to my rider. She the realest on my team no cap. She really helping me become a better man and I'll go to war about ya I love you baby."
In late August 2020, Nicole posted a video of her engagement ring. She didn't reveal the details about the engagement, but we can confirm that Nicole and Luhkye are headed for marriage.
Nicole was previously thought to be dating Jeromy B. However, we can confirm that they are just good friends.
---