The Larry David Story won't appear on HBO as expected after Larry David requested its postponement. The production was set to feature a conversation between Larry David and his longtime collaborator Larry Charles. A tweet by HBO Documentaries revealed that Larry wanted to do the interview before an audience. 
Larry David was a stand-up comedian before joining television comedy via ABC's Fridays. He then briefly worked as a writer for Saturday Night Live before teaming up with fellow comedian Jerry Seinfeld to create the super successful sitcom, Seinfeld. David currently produces and stars in HBO's Curb Your Enthusiasm.
Larry married Ashley Underwood in California during the quarantine period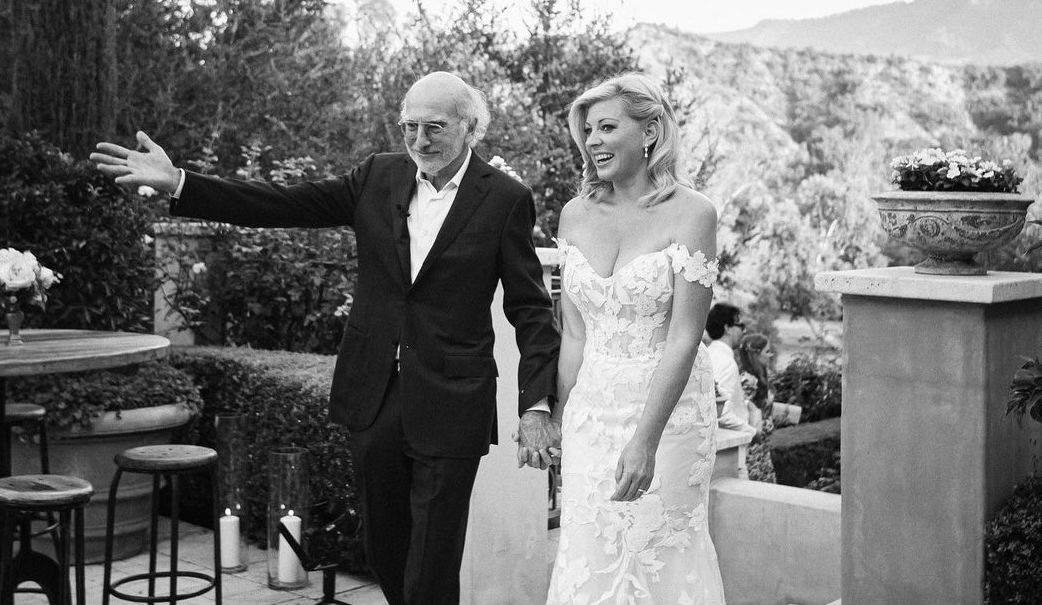 Larry David and Ashley Underwood met at a party organized by actor Sacha Baron Cohen.
Ashley is a producer who has collaborated with Sacha Baron Cohen on his show Who Is America? and the film Borat Subsequent Moviefilm. "Took nearly 2 years to make this incredible, hilarious film," Ashley wrote on Instagram.
David told The New York Times that the pair sat next to each other at Sacha's birthday party and hit it off. "Much to her surprise I left before dessert," the comedian said. "I was doing so well, banter-wise, I didn't want to risk staying too long and blowing the good impression."
The pair's relationship progressed, and in 2019, she moved into his Pacific Palisades home. In 2020, Larry's daughter Cazzie moved in to quarantine with the pair.
Quarantine featured a lot of arguments, Larry said. Larry, Cazzie, and Ashley constantly argued about chores, just like most other quarantining relatives worldwide. Larry also feuded with Ashley because she would always start watching a show before he arrived. He explained:
"Another issue is the business of one of us starting a show and not waiting for the other. Huge problem! You at least have to ask. Ashley does not ask. She starts and then it's impossible to catch up. And I'll catch her. I'll walk into the room, and she'll instantly click off the TV."
Larry and Ashley had a low-key wedding in early October 2020 in Southern California. Ashley posted an Instagram photo announcing the nuptials. The caption featured a divorce joke: "Might get divorced for posting this," Underwood wrote.
Larry David's ex-wife Laurie David took half of his wealth following their divorce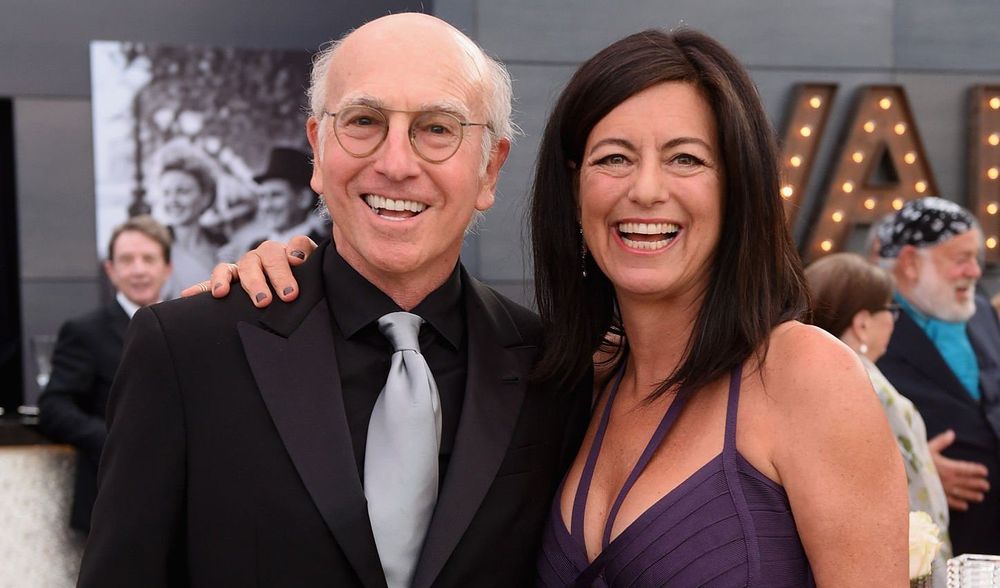 Larry David married environmental activist Laurie David in 1993. The couple welcomed two children: Cazzie (1994) and Romy (1996).
In 2005, David gushed to People about Laurie's commitment to environmental conservation. "There is nothing selfish about her motives in any way," he said. "This is just in her blood to do something about global warming, and I'll be damned if she's not going to."
Laurie then praised David's parenting skills. She said that she didn't expect a comedian to turn out to be a good father. "He's the best father in the world," Laurie told People. "I knew I wanted to be a good mother and thought that could cover for both of us, but it was a nice gift to find out he was a good dad."
Therefore, it was a bit surprising when the pair announced their separation two years later. "They are both really sad but they are great friends and they are still spending a lot of time together at their LA home with their kids," a rep told People.
Laurie later filed for divorce, citing irreconcilable differences. Per California law, Lauren took half of David's wealth. "I don't have anything near what I'm reputed to have," David told Rolling Stone. "My wife got half of it, the whole thing is ridiculous."
In a subsequent interview on 60 Minutes, Larry said that Laurie deserved to take half of his wealth considering everything he'd put her through. When host Charlie Rose asked whether Larry would have preferred to give Laurie less money, Larry replied:
"Perhaps, who knows. No, after what I put her through I want her to be happy. It's not an easy job to be with me. I don't think of other people."
Larry has declined to open up about the reason behind the divorce. When Jay Leno pressed for a reason, Larry gave a typically comical answer:
"Well, she thought that it would be nice to have sex with someone she liked. She wanted to try that. And I said it's not a good idea. Because you never wanna have sex with people you like. That doesn't work. No. You can't have good sex with people you like. Doing those things. And then you're supposed to talk to them?"
---