Maximo Rivano is a TikTok content creator known for his fun and creative dance videos. Rivano has his own channel, but he frequently collaborates with other creators such as Mark Anastasio and Luca Lombardo. Rivano has a sizeable following on Instagram, but he is not as active on Instagram as he is on TikTok.
He recently started uploading videos on YouTube, but he isn't consistent. He has 29.8K subscribers on YouTube compared to 1.4M followers on TikTok. Maximo's started posting on TikTok in mid-2019, and he is already close to 1.5M followers. We expect him to surpass that mark soon, and reach even greater heights.
This piece will look at Maximo's career and his family.
He knew he would become famous when he started posting videos on TikTok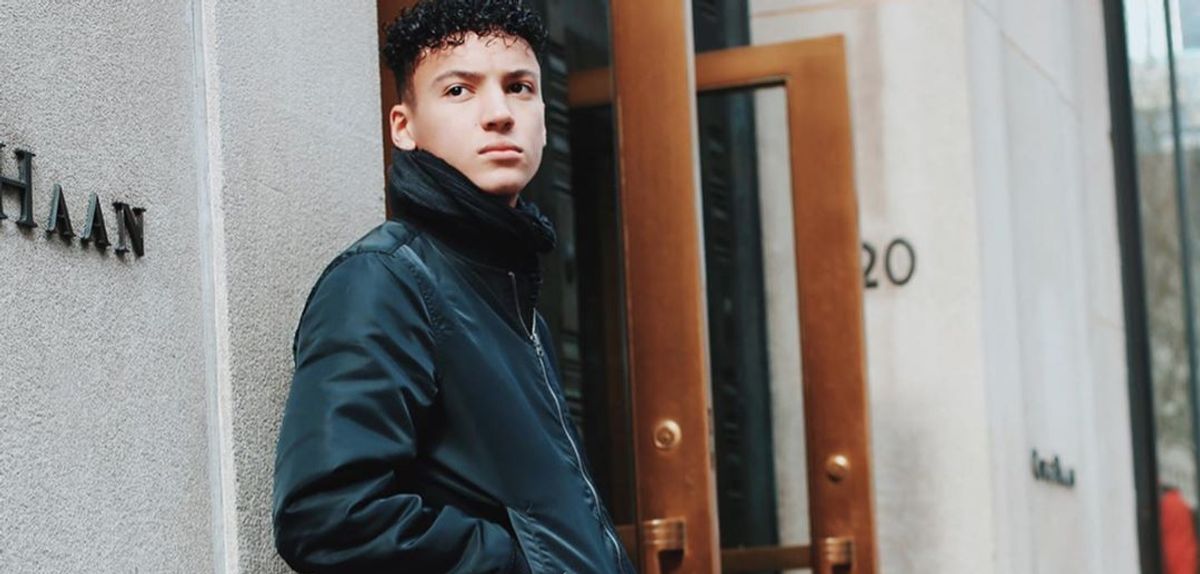 Maximo Rivano claims that he knew that he would become famous when he started posting videos on TikTok. He loved watching dancers such as Ander Swilley on TikTok, but he hadn't thought of a social media career before his friends introduced the idea to him.
Before social media, Maximo was more interested in playing soccer. The Connecticut native was part of the Beachside Under-16 Academy based in his hometown. Maximo's Instagram page has a couple of photos of himself playing soccer.
He started posting dance videos on TikTok alongside his friends Mark Anastasio and Luca Lombardo. Maximo stated in an interview with Tyler Boronski that he knew that something big would come out of TikTok:
"Mark, Luca and I we made our first video. I was like, 'We are gonna be famous.' That was like the first thing I said. I had a feeling. I was like something's gonna come of this and I mean, over time, it ended up coming out… It's pretty exciting."
Maximo's also stated that the key to him making it on social media was consistency and staying true to Mark and Luca. He also stated that the trio paid attention to what fans wanted, and it helped them create trending and exciting content. Rivano has had a great time as a content creator, but he was surprised by the workload that comes with being a social media star. He stated in a February interview with Tyler Boronski:
"I never expected it to be like this. I thought it was all fun and no business involved. I mean it's a lot of stuff that you guys don't see. A lot of business, a lot of juggling, managing time… But I mean, I've had a great experience… More things to come… I can't wait."
He collaborates with his dad on his merchandize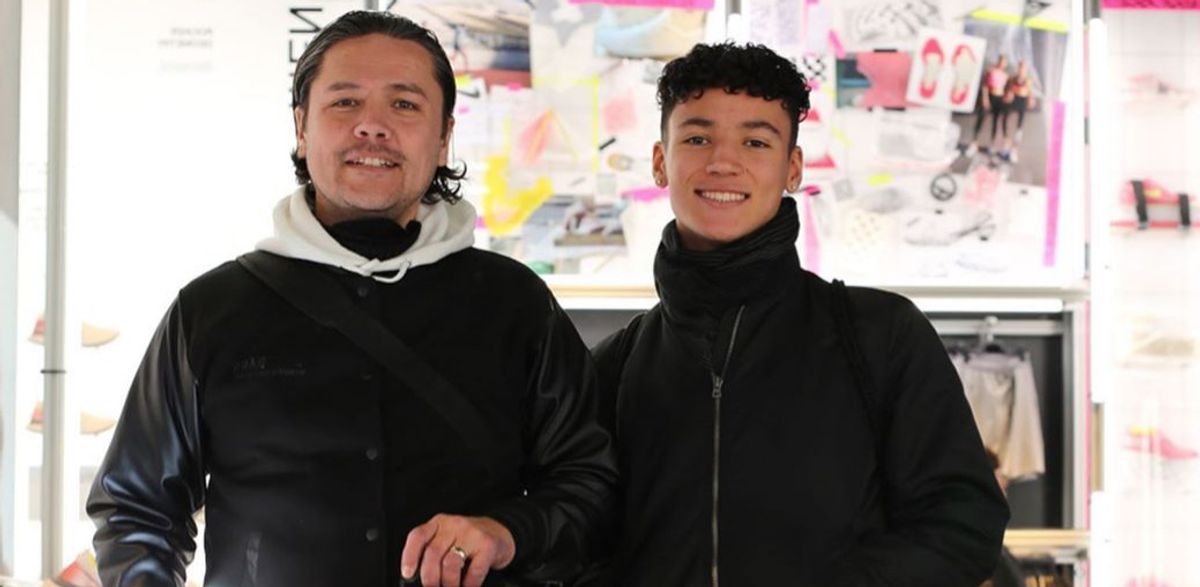 Maximo was born on 23rd April 2004 in Connecticut, and he is of Dominican, Spanish, and Chilean descent. He was raised by his mom and dad alongside his sister Anaya Rivano. Maximo's family is supportive of his social media career, but at first, his parents didn't understand how he got famous.
Rivano's parents are now his number one supporters, and his dad, Cristian Rivano, helps Maximo design merchandize. Cristian is a creative designer and founder of Chameleon Method LLC. Maximo interned at his dad's company for a while as the duo came up with the merchandise designs.
Maximo and his dad came up with the 'MX' logo that makes his merchandize unique. Maximo released his second merchandise wave in February 2020, and it featured the words 'Make Your Wave.' He talked to Tyler Boronski about what that logo means:
"Make your own wave. You know, you don't wanna ride somebody else's wave. Try to make yourself special… I have a fun time doing it. We wanted to bring color for the first time…"
Also Read: All you need to know about Abby Roberts
---